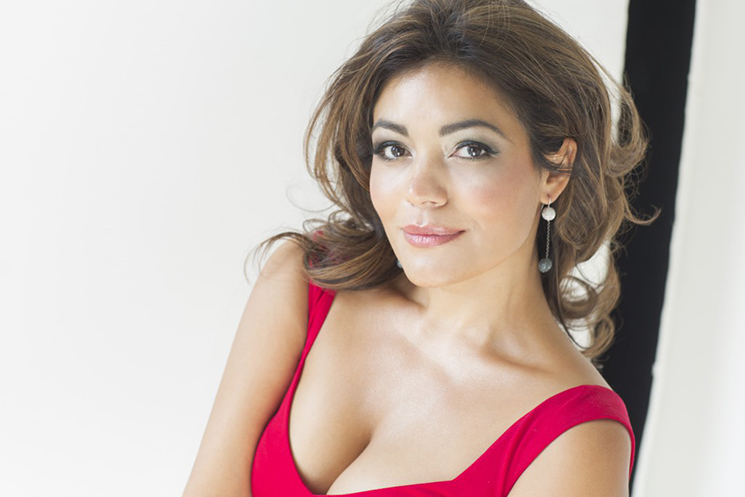 "They tell you a career in opera is a gypsy life," soprano Ailyn Pérez said in a recent interview, "and boy, they weren't kidding!" Pérez grew up on the South Side of Chicago and later Elk Grove, Illinois.
Since she's travelled the world and has performed alongside some of the greatest artists of our time, including Plácido Domingo. She returns to Chicago to perform with Domingo himself for a one-night-only event, Celebrating Plácido, at the Civic Opera House on March 9, 2017.
Though humble about her own success, Pérez said that when she's had the opportunity to work alongside some of her heroes, like Domingo, "I definitely fan-girl out!"
She first met Plácido Domingo in 2006 when she won second prize in Operalia, a singing competition which the tenor founded. "Around the same time, I had sung for Luciano Pavarotti, and that was a huge honor. So after Operalia, when maestro Domingo invited me to tour with him, I thought, 'What else can there be?' But then, Jose Carreras invited me on a concert tour. I just died!"
"It was exciting watching my mom meet Plácido Domingo. Years ago, he cancelled a performance in Chicago to go help his family and all those affected by the earthquake in Mexico City."
She said working alongside artists like Domingo has taught her that, "It's more than just your life on stage that matters. It's who you are as a person, how you're contributing to humanity, and staying grounded, and being generous towards the public and upcoming artists."
Being from Chicago, "You have to declare your baseball team," Pérez  said. "The White Sox made it really easy for me: they invited me to sing the national anthem and I gave a jersey with my name on it and the year." She admits, "technically I was born on the North Side, so I should pick the Cubs. But I'm a fan of all Chicago's sports teams."
Her other favorite things about being back in Chicago? The food! "I love Portillo's and Lou Malnati's. And I'm definitely Italian beef crazy. Of course for Mexican food, I just eat at home with my family." One of her favorite family traditions is making tamales at Christmas and being able to "just graze all day, catch up, and watch the kids play."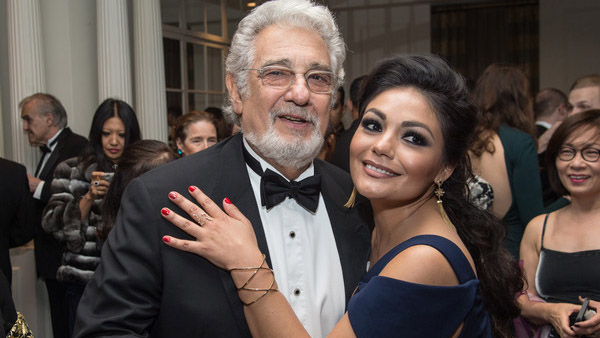 You certainly can't replace family, and if there's anything Pérez is proud of, it's hers. "I put Mexican-American on my Twitter feed because of all the political stuff going on," she said. "I don't want to be scared and I don't want to fearful. When I stand, I stand on the shoulders of my parents and their energy and their beliefs and dreams, but also in the quality of their culture and who they are as people and their long history."
"Growing up and trying to find my place," she explained, "I gravitated towards theater and music because there, you belong, you're part of something bigger, and you're telling a story. I think it also has something to do with my culture, as a Mexican-American. But I also enjoy creating a culture, which is what we do in opera."
Pérez feels, "We need more representation and more diversity on stage. When you can create harmony with others onstage from different backgrounds, it feels so good because it feels like you're giving goodness to humanity, or is putting up a mirror to an audience and say think about these issues," she said.  "I think that's what art can do is – it's meant to move us, to make us feel and to think and to work and to strive for a better day for one another."
To learn more about Pérez, including upcoming engagements, visit her website.