Fridays at 11:05 pm
For 45 years (1952-1997), WFMT was home to Pulitzer Prize-winning author Studs Terkel. Operating from a tiny room overstuffed with papers, books, and an antique typewriter, Studs's  career – and everything cultural – unfolded before our eyes. Over the years, the guests on his daily radio show ranged from ordinary Chicagoans to international figures: political leaders, writers, performers, social activists, and labor organizers. Covering wide-ranging topics, Studs was remarkable in his depth of knowledge, and in his ability to get others to open up and talk. Most of all, he modeled a quality that became his job title at WFMT: Free Spirit.
See a schedule of recent and upcoming broadcasts below, and for more information visit the Studs Terkel Radio Archive.
---
Friday, October 7, 2016
Studs speaks with singer-songwriter John Prine, interviewed in the 1970s
---
Friday, October 14, 2016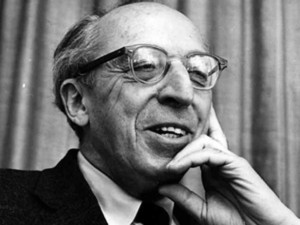 Hear Studs in conversation with legendary American composer Aaron Copland, interviewed in 1961
---
Friday, October 21, 2016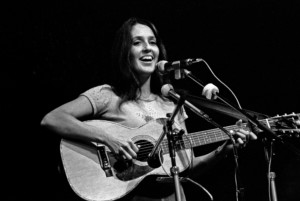 Studs speaks with folksinger and activist Joan Baez, interviewed at Ravinia in 1967; Baez will be performing later this month at Symphony Center.
---
Friday, October 28, 2016
Studs talks with Professor Peter Schickele, aka PDQ Bach, interviewed in 1984.