Mondays at 8:00 pm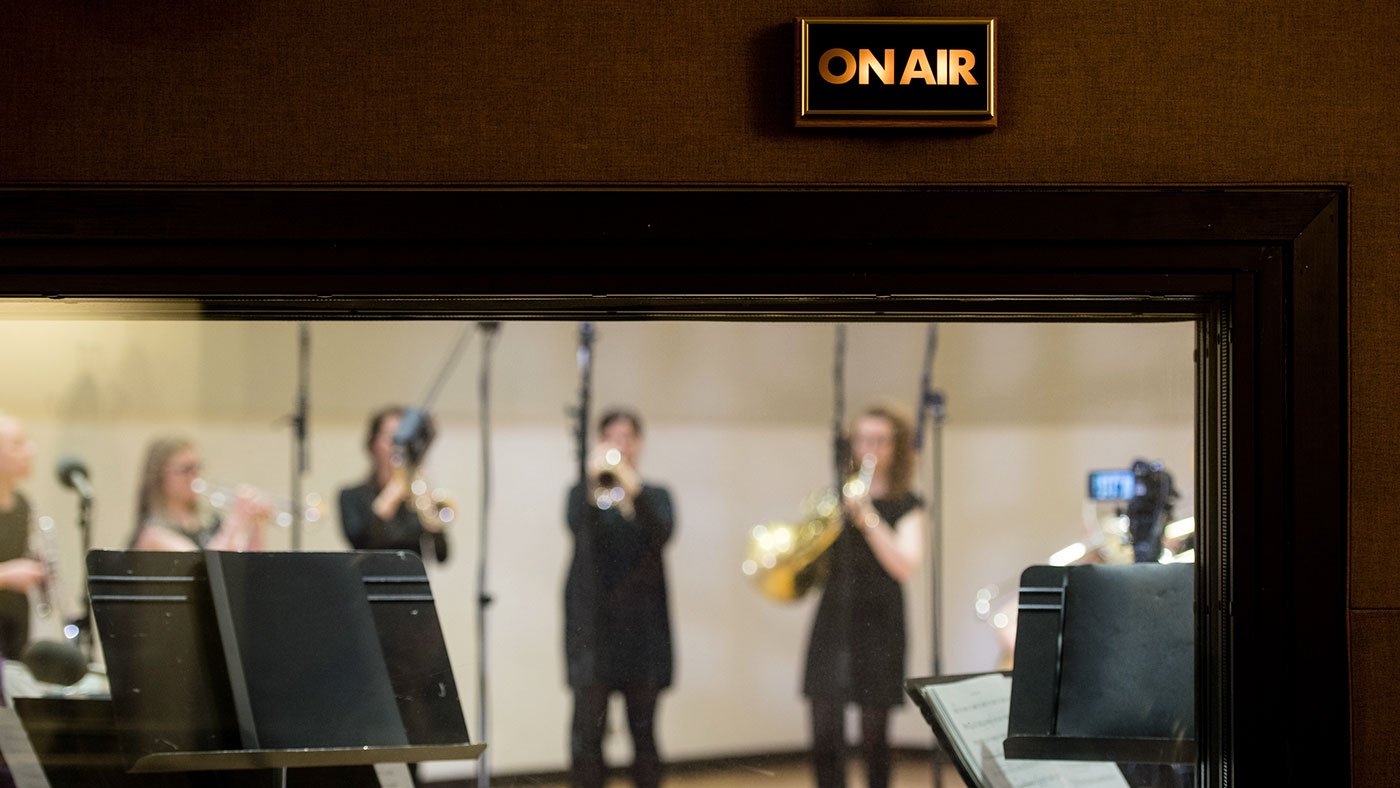 Enjoy weekly, full-length concerts Live from WFMT's Levin Studio.
Live from WFMT, the station's full-length recital series, presents weekly music and conversation from October through June. The program draws on the rich community of Chicago-based musicians as well as a roster of international artists who are visiting the city. Each two-hour program is performed live in WFMT's state-of-the-art Fay and Daniel Levin Performance Studio.
Subscribe to the Podcast
The 2017 Grammy Honorees
The 2017 Grammy season was an exciting one for Chicago chamber music with Third Coast Percussion, the Lincoln Trio, and Spektral Quartet securing three of the five nominations for Best Chamber Music/Small Ensemble Performance with Third Coast Percussion bringing home the win. Tonight, all three ensembles will join us from a special location in the WTTW studios.
eighth blackbird
Described by the Chicago Tribune as "one of the smartest, most dynamic contemporary classical ensembles on the planet," are in no shortage of accolades. Their impressive list of accomplishment include 4 Grammy Awards, a MacArthur Award for Creative and Effective Institutions, a Chamber Music America's inaugural Visionary Award, and Musical America's Ensemble of the Year. They join us again in the ...