Weekdays, 6:00 am-10:00 am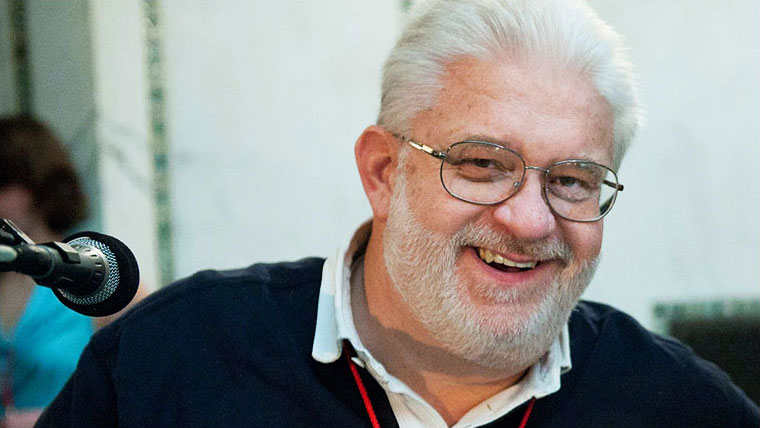 Mornings with Carl Grapentine is as essential to Chicago as that first cup of coffee.
Each day, Carl Grapentine's joie de vivre lights up the Morning Program on WFMT. He reports the headlines, what the weather's doing, and who won the big game (including the winning team's fight song). And of course, he'll play Bach and more to get your day going.
Carl's Morning Quiz
October 20, 2017
The iconic American composer Charles Ives was born on this date in 1874. He is one of the first American composers to achieve international fame. Much of his music was ignored during his lifetime as he made a living in the insurance business. His music includes quotations from hymn tunes and traditional songs and recalls the sounds of community dances, patriotic songs, and the town band. Ives's father was the conductor of the town band…in what town? Where was Charles Ives born?
Answer: Danbury, Connecticut
October 19, 2017
In the last months of his life, Franz Schubert responded to a request from soprano-friend to write a showpiece for her that would allow her to express a wide range of feelings. It was not published or performed until after Schubert's death. It's based on the poetry of two different German poets, and it is scored for soprano, clarinet, and piano. What is this piece by Schubert?
Answer: "The Shepherd on the Rock"
October 18, 2017
The opera Oberon by Carl Maria von Weber and the masque or semi-opera The Faerie Queene by Henry Purcell are both adaptations of what play by what author?
Answer: A Midsummer Night's Dream by Shakespeare
October 17, 2017
Yesterday's question mentioned the 1989 BBC Cardiff Singer of the World competition which featured both Dmitri Hvorostovsky and Bryn Terfel. The 2005 Cardiff competition was won by an American soprano who is an alumna of the Ryan Opera Center of Lyric Opera of Chicago. Her first solo recital CD was conducted by Sir Andrew Davis. She will be appearing here in Chicago this season in the Beyond the Aria showcase at the Harris Theater. And today is her birthday. Who is she?
October 16, 2017
The great Siberian-born baritone Dmitri Hvorostovsky was born on this date in 1962; he is 55 today. After winning Russia's Glinka Competition, he rose to prominence in the West when he won the BBC Cardiff Singer of the Year Award in 1989. In winning that competition he beat out the local favorite, a Welsh baritone who came in 2nd and who was awarded the Lieder Prize. Who did Hvorostovsky best in Cardiff?