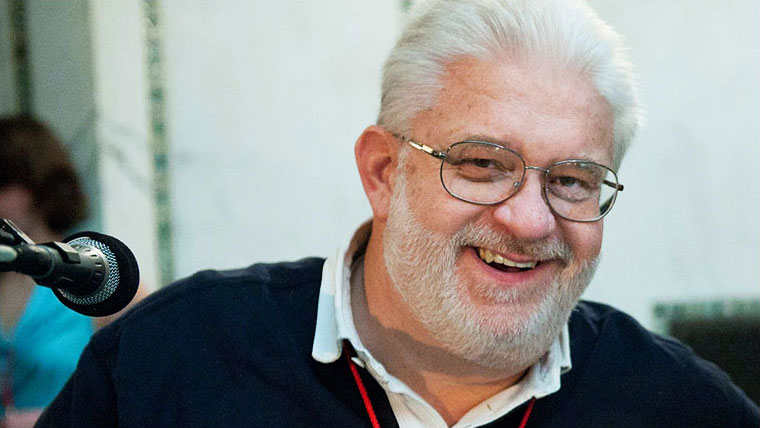 Weekdays from 6:00 am-10:00 am
Each day, it's Carl's joie de vivre that lights up The Morning Program on WFMT. He'll report the headlines, what the weather's doing, and who won the big game (including the winning team's fight song), and — of course — he'll play Bach. In short, The Morning Program with Carl Grapentine is as essential to Chicago as that first cup of coffee.

August 21, 2017

This morning we're playing music about the sun — in anticipation of this afternoon's solar eclipse. One composition we're not playing this morning is scheduled for this afternoon. It's the Helios Overture. It depicts the sun rising and traveling over the Aegean Sea. Who composed the Helios Overture?

August 18, 2017

Today is the birthday of the Italian composer Antonio Salieri. The relationship between Salieri and Mozart depicted in Amadeus isn't really accurate, but it makes for a great story. Salieri was only 6 years older than Mozart. And they were not mortal enemies — Salieri was even the piano teacher of Mozart's son, Franz Xaver. Who won the Academy Award for playing the role of Salieri in the 1984 film Amadeus?

August 17, 2017

Each of Bach's Brandenburg Concertos is scored for a different set of instruments. One of them has the famous high trumpet part. One has horns. One features the harpsichord; another, a pair of recorders, etc. Which Brandenburg concerto is scored for three groups of string instruments?
Carl Grapentine joined WFMT in 1986 and has been the host of WFMT's morning program since 1996. He gives pre-concert lectures for the Chicago Symphony Orchestra, Lyric Opera of Chicago, Music of the Baroque, and many other groups. An alumnus of the University of Michigan School of Music, Carl has been the "stadium voice" of the Michigan Marching Band since 1970– his voice being heard on national telecasts of 16 Rose Bowls and numerous other bowl games. He also added the responsibilities of game announcer at Michigan Stadium in 2006. Carl has sung the national anthem at Wrigley Field, U.S. Cellular Field, and several other sports venues.