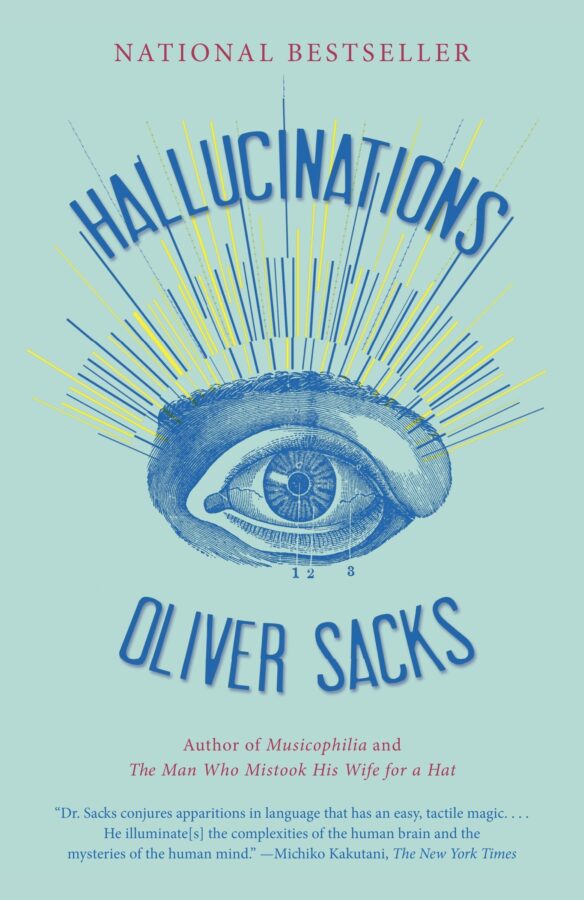 Composer Carl Vine and trombonist Michael Mulcahy are both Australians, and both Sydneysiders – Carl by choice, Mick by birth. Though the two had crossed paths occasionally over the year, their first major collaboration takes place over 9,000 miles from Sydney.
Mick is the trombone soloist in Five Hallucinations, Carl's concerto for trombone and orchestra, which has its world première October 6, 2016 in a performance by the Chicago Symphony Orchestra.
As WFMT's resident antipodean, I spoke with the two of them during rehearsals at Symphony Center about this new work.
After obligatory opening jibes about trans-Tasman pronunciation differences, I asked Mick ('Muck' in New Zealand English, 'Meeck' in Australian) what it has been like collaborating with Carl on this world première.
Mick Mulcahy: I like that he balances consonance and dissonance so deftly. I know that he's written for voice and I needed to have a voice in this piece. I can't just play a whole bunch of blips and blops on the trombone. That doesn't interest me – it doesn't interest many people.
Carl Vine: Originally this was called Five Songs for trombone and orchestra. It was only when I happened across Hallucinations by [neurologist and author] Oliver Sacks that it became Five Hallucinations. I had to convince Mick it was a good idea; he was a little bit skeptical at first.
Robbie Ellis: What was the skepticism behind using Hallucinations?
Vine: Have you read the titles?! It's completely absurd!
The titles of the five movements are: 'I smell the unicorn', 'The lemonade speaks', 'Mama wants some cookies', 'The Doppelgänger', and 'Hexagons in pink'.
Mulcahy: I was wondering now: I'm going to have to have five voices because the movements are very independent of each other. They are, if you like, the imagined experience of five different people…
Vine: …and at least two of them are schizophrenic.
Mulcahy: There you go.
In the third movement, Carl writes "as if speaking" above the solo trombone's opening six-note phrase – as if they were the six syllables of the phrase "Mama wants some cookies". At the first rehearsal with the orchestra, Mick's interpretation of the accent patterns gave the line a drunk and incoherent feel, building to a full orchestral texture resembling a giant lumbering toddler.
Carl: That movement is a little bit psychotic and certainly obsessive. That phrase just runs through and through your head and you cannot get it out. It occupies their entire field of vision, that sentence. And so the entire orchestra finishes up stuttering "Mama wants some cookies".
Ellis: Have you had hallucinations in the past, Carl?
Vine: We all have. That little bridge between being asleep and being awake and not quite sure if you're dreaming or not – that is hallucinating. So we all know that feeling. The [specific] hallucination I have had is through the ingestion of a psychotropic, and I've experienced the hexagons in pink. That was a wonderful experience: it looks absolutely solid and real, but you know it's not. That's very intriguing.
Ellis: So you saw those shapes as did Oliver Sacks's patient, is that what you're saying?
Vine: Exactly the same shapes. Oliver in fact proposes that there's something about the shape of the neurons that implies a hexagonal geometry to the brain. Everything about it is fascinating.
Ellis: I thought the driving pulsing of the last movement ['Hexagons in pink'] might have been a throbbing headache.
Vine: No, no. That is hexagons in pink. That is precisely what they sound like. I can tell you for a fact.
Ellis: The shapes have sounds too?
Vine: Yep.
Ellis: Smells?
Vine: Yep. They are completely… what's the word… synesthetic?
Ellis: Is it a bit of a dance party at the end?
Mulcahy: It's quite euphoric.
Ellis: Concertos are often soloists versus the orchestra. Is this the case here? Or is it soloist in concert with the orchestra?
Mulcahy: It's a combination. There are parts where the orchestra is integrated into my line and I into theirs. And then there are other places where we're absolutely opposing each other.
Vine: And then in 'Doppelgänger' you are chased by the orchestra…
Mulcahy: Yes! I'm pursued for the whole movement.
Not long into the fourth movement, 'The Doppelgänger', Mick's solo line is echoed exactly at pitch by four stopped horns. In rehearsal I was sitting on the main floor, so while I could see the soloist clearly, his echo – his Doppelgänger – was this distant chorus of pinched brass from upstage, hidden from my view. It's the start of an ominous chase.
Carl: The soloist is trying to run away. He's trying to do something that can't be followed, which is a classic canon technique: he plays something where you think "you'll never be able to do this", but the orchestra manages to play it anyway. The great thing about trombone is it is loud enough that you can have a whole lot of orchestra to match the soloist, which you can't do with a violin or a cello concerto.
Ellis: Have you always had a fascination with psychology?
Carl: It's grown over the last decade or so, particularly neuroplasticity.
Ellis: Explain 'neuroplasticity'.
Vine: If you get brain damage of any sort, your brain actually readjusts itself. If you lose the ability to speak because part of your brain goes missing, you actually take another bit of brain to do that function. That's neuroplasticity, and that's something that Oliver Sacks talked about a lot. It just so happened when Mick & I were talking about what to do that Oliver passed away in August 2015.
Ellis: So why a trombone concerto to match Oliver Sacks's writing? Is there something inherently trippy with the trombone?
Vine: I'd like to say it's because Mick is so completely unhinged… [laughs from all] …but in fact I think the opposite is true; he's in fact an incredibly centered individual. It was kind of nice to push him into this region. And he was pushing me compositionally and stylistically in all sorts of ways.
Mulcahy: I would say it's a collaboration, and I wanted that. What I didn't want is to say "well who's this great composer and could you write a trombone concerto, and I'll see you in two years? Great." No. We don't necessarily need another piece. It's more a question of what can we discover together so that there's something substantial at the end of it, rather than just a showpiece for a rare instrument.
Vine: And I've never worked with a musician like that before. But then I've not known someone like Mick before. The level of detail he was going into was fantastic. It was like a subeditor as well as a creative partner: "you can't have that, the balance is wrong there"; "can we extend that?", and so on. It was actually quite exciting. Sometimes traumatic but also very productive.
Ellis: What do you want the audience to take away?
Vine: I want them to listen to it with open ears and hear something you haven't heard before.
Mulcahy: I want them to inhabit the world of each hallucination and to appreciate or empathize with the voice [of] each character. The trombone is a vehicle for each of those people through my voice.
Carl Vine's trombone concerto Hallucinations has its première October 6-8 2016 with soloist Michael Mulcahy, the Chicago Symphony Orchestra, and conductor James Gaffigan, alongside works by Franck and Prokofiev. For more details, visit CSO's website.