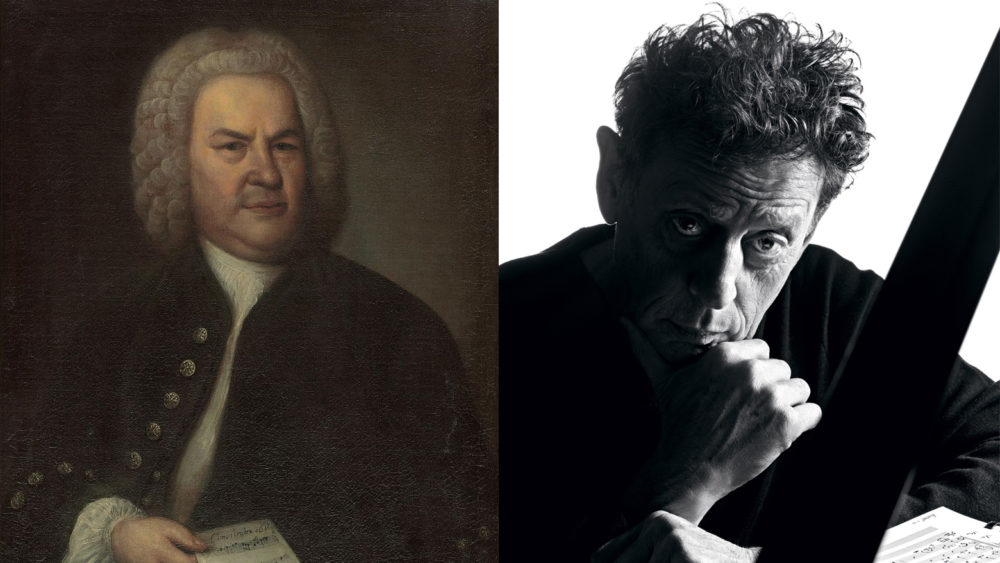 J.S. Bach's suites for solo cello are some of the most beloved pieces of music ever composed. Cellist Matt Haimovitz, who recorded J.S. Bach: The Cello Suites according to Anna Magdalena on baroque cello and cello piccolo in 2015, commissioned seven new works inspired by Bach's original suites. Six of the works, by Philip Glass, Du Yun, Vijay Iyer, Roberto Sierra, David Sanford, and Luna Pearl Woolf, offer reflections on individual suites.
"My hypothesis is that if Bach had encountered jazz, Caribbean salsa, Charles Mingus, Serbian chant, these kinds of music would have made their way into the suites. He was synthesizing everything that was around him in his cello suites."
Haimovitz recorded these pieces on his new album Overtures to Bach, which you can sample below alongside the cellist's descriptions of the works. Mohammed Fairouz's Gabriel is available as a digital bonus track.
---
Philip Glass: "Overture"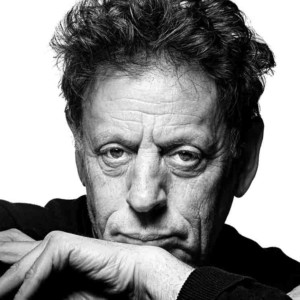 I've been working with Philip Glass for the last couple of years and this was the first time that I commissioned him for a piece. Normally he just hands me a piece of music like the cello concerto and says "will you do this?" With the overture, he was my first call and he mentored me through this process because I had never commissioned six composers all at once for something like this. With Philip, I didn't know what the process would be in commissioning a new piece.
When I invited him to write for this project, he had a film score to work out and he was working on his opera, Appomattox. About a week before the premiere of the piece, I hadn't received anything. I started calling him every day and asking, "How is it going with my piece?" He was very kind and said, "Yeah, I'm thinking about it. I will get to it for sure." Pretty much on the eve of the premiere, a manuscript copy arrived of his overture and on the back was a crossed out page from Appomattox. It was beautiful, very simple, very Bach-like, and just really sets the tone for the whole album.
---
Du Yun: "The Veronica"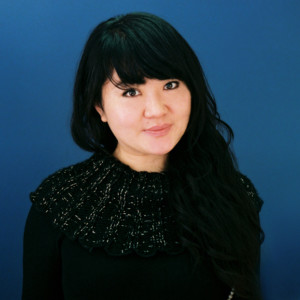 Du Yun is a Chinese-American composer. She's between New York and Shanghai. I've worked with her on a number of projects. With this piece, she interestingly brought in Serbian chant. She was deeply moved by the second suite of Bach, to which this is an overture. In my mind and through discussing it with her, we feel like it's an epitaph for Bach's deceased first wife, Maria Barbra, and their infant child who passed a year before. Du Yun was very drawn to the Sarabande, the slow dance of the suite. The whole piece is influenced by the sense of pathos and loss.
She titled it Veronica, which comes from the Catholic legend of Veronica meeting Jesus, wiping his brow with her veil, then the image of Jesus is left on the veil. In the piece, you can here flurries of notes which represent the veil and emerging out of this shadow and fog. You hear Bach-like fragments and quotations from the Eastern European tradition.
---
Vijay Iyer: "Run"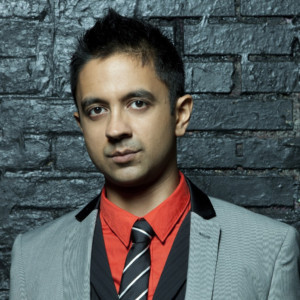 Right away within three minutes of talking to Vijay Iyer, I knew his fascination and focus was on improvisation.  He right away asked me, "Do you improvise and when can we get together and jam?" He was approaching the overture with this point of view. Bach was the great improviser of his time and of course that was of great interest to Vijay.
When I received his piece, I initially thought it was impossible. It was very complex with pulsations using the bow, almost like how a drummer uses sticks. I had never used the bow in that way before. After three days, I was getting nowhere. I started adding articulations and making the piece my own.
I called him and I was a little fearful because I had never worked with Vijay. I said, "I hope you don't mind but I'm making changes to make it playable for me." He replied, "Great! That's exactly what I intended for you to do because I studied the Anna Magdalena manuscript of the Bach cello suites and I noticed that she doesn't give the performer any indication of what to do."
I was struck with how thorough his research into the project was and how he really got into it. The meeting with him before the recording session, where we worked out the piece, was a really beautiful three hours together and I really was inspired and learned so much from him.
---
Roberto Sierra: "La memoria"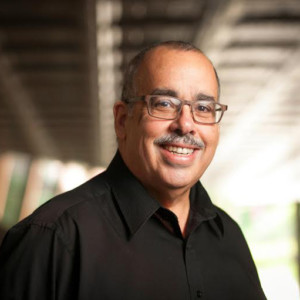 Roberto's piece juxtaposes what he grew up with in Puerto Rico, with all of the dance music around him and Caribbean salsa. On the other hand, he is familiar with "high art" as well. For example, Pablo Casals, the legendary cellist, had a festival in Puerto Rico. Roberto was surrounded by these two opposing genres of music and that makes its way into La memoria. He is remembering his youth and the piece also tries to reconstruct the Bach prelude that then follows the overture.
---
David Sanford: "Es War"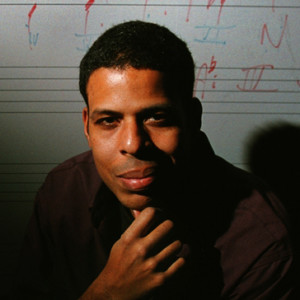 David Sanford I've worked with over the last 15 years. He wrote me a cello concerto called Scherzo Grosso for solo cello and a twenty piece big band. His passion is big band music. When he got the Rome Prize, he spent a lot of time writing for big band. Generally when he approaches cello it's often in the saxophone range. In the opening of this piece, he sort of has me channeling Charles Mingus. I go through a crazy, virtuosic pizzicato opening then go into a Coltrane-like section next.
The fifth suite is unusual because it's scordatura [meaning the instrument is tuned differently than usual]. Like Bach, David has me tuning the A-string to a "G" but he also has me tune the C-string to a "B". This adds a leading tone quality to the whole piece. This suite is unusual compared to the other suites due to the fact that it has a prelude and fugue. It has a fugue for solo cello which is miraculous and mysterious. David really wrestles with this fugue.
---
Luna Pearl Woolf: "Lili'uokalani" for solo cello piccolo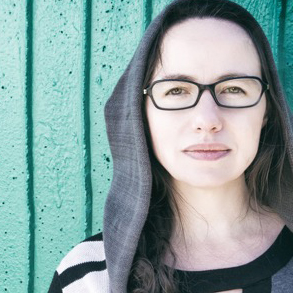 Luna and I know each other very well, we're married. She initially turned me down on this project. She was really busy with deadlines. She was finishing her opera for Washington National Opera on the last queen of Hawaii, Lili'uokalani, and she just couldn't take any more on.
The last suite of Bach is written for a cello piccolo or five-string cello. I said, "Why don't you hear this suite on cello piccolo, which you've never done." So she gave it a chance and she was really struck by the string crossing technique that Bach was using with the cello piccolo. She thought it related to what she was studying with Hawaiian chant. I didn't take "no" for an answer and she wrote a wonderful piece using Hawaiian chant to paint a portrait of the last queen. This is the only suite that actually goes back to the baroque instrument and uses the tool of the time.
To learn more about these works, visit Haimovitz's website.