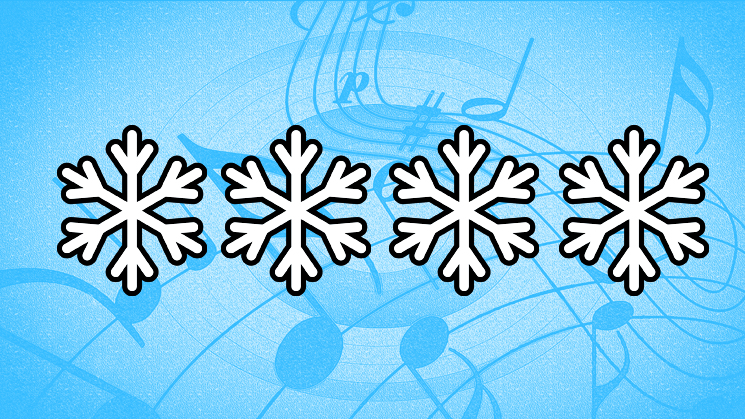 When winter blows in, many different feelings come with it. The winter holidays can warm our spirits. The colder months can also chill us with a sense of loneliness. Hear samples from 4 works of contemporary classical music that explore different aspects of winter below, or hear the full works on Relevant Tones.
Hans Abrahamsen's Schnee
Danish composer Hans Abrahamsen started his successful career developing a musical style called "New Simplicity" that became popular in the 1960s. Soon after, Abrahamsen went on a decade long hiatus – which sounds like a great way to spend the winter months – during which he released no new music at all. Schnee, the German word for snow, was his epic return to composing in 2008. Schnee which is almost an hour long, fills an entire album of the same name. Repeated movements build almost like snow drifts. Hear an excerpt from it below.
Derek Charke Tundra Songs
Canadian composer and flutist Derek Charke is no stranger to the cold. He lived in the Arctic, where he met his wife and continues to visit often. On a trip in 2007, he recorded sounds of a dog sled journey, kids playing ice hockey, airplanes coming and going, and – as you'll hear in this segment – Inuit throat singing. Usually performed as a duet by Inuit women, the sounds are raw and guttural, sometimes imitating sounds from nature. Untraditionally, singer Tanya Tagaq performs solo. She uses a variety of singing techniques, and improvises upon a score within defined boundaries. Hear her fantastic instrument in a piece from Charke's album, Tundra Songs, below.
In the liner notes to Tundra Songs, Derek Charke compares the complexity of throat singing to the difficulty of circle bowing when playing string instruments. Hear violins sound like Intuit throat singers in this excerpt from Throat Song below.
In-Sun Cho Winterlicht VIII
Winter can be full of sadness and despair, but it is also the return of light in the northern hemisphere as the days get longer following the winter solstice. Korean composer In-Sun Cho has created a hauntingly serene winterscape inspired by the following poem, edited from a translation provided in the liner notes to the album Korean Composers Series II by Eclat Contemporary Music Ensemble.
"As the seasons change, so do the colors of nature.
Winter approaches through light reflecting the bare trees.
At times in blue, at times in white, at times a shade of light purple..
and at times a clear, crystal, transparent light..
What a shade of light… is the light of life?
Our last travel days, we will not know, but could possibly be the light in cantabile..
Why in the winter is the light of sky so clear, so transparent?
One winter's night, I listen to the inner voice of the stars, the winds,
I reminisce the picturesque scene, the image from temple on the mountain"
Hear an excerpt from Winterlicht VIII below.