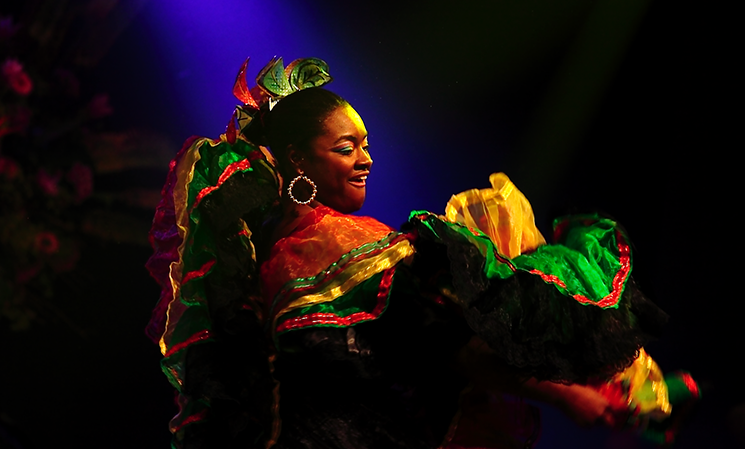 Explore music of Colombia's greatest composers, past and present, as KAIA String Quartet takes you on a musical journey throughout Latin America. KAIA, WFMT's first ensemble in residence, will share the music of Colombia weekdays from June 19-23 through daily segments that air at 9:05 am and 6:00 pm on WFMT. Find each segment below after it airs, and discover more Latin American music with KAIA through July 2017 as the quartet continues its WFMT residency.
---
Juan de Herrera: Colonial Capellmeister
Juan de Herrera is one of the most important Colonial Period composers from Latin America. Appointed capellmeister to the Bogotá Cathedral in 1703, he spent the rest of his life composing there until 1738. Wide-ranging in style, Herrera wrote Latin pieces in Renaissance polychoral style, and vernacular ones in Baroque few-voiced genres with continuo.  His most famous pieces are his requiems, which gained popularity in Colombia's aristocratic sphere. Here, we present two movements, Kyrie and Sanctus, from his requiem Misa de Difuntos for 5 Voices.
[jwplayer 1b2Bhbry]
---
Guillermo Uribe Holguín: Colombian Cultural Ambassador
By the time he was 15 years old, composer and violinist Uribe Holguín became a teacher at the Music Academy in Bogotá. Looking to widen the scope of his training, he visited New York, where he heard professional orchestras and opera for the first time. Holguín then earned a scholarship to study in France and worked alongside Vincent d'Indy, Erik Satie, and  Joaquín Turina. Upon his return to Colombia, Holguín helped shape the republic's cultural landscape as the director of the National Conservatory of Music in Bogotá. His extensive work is almost entirely for symphonic orchestra, although he has also composed works for piano, chorus, and chamber ensembles. Holguín's Tres Danzas is a celebration of three different Colombian dances: the joropo, pasillo, and bambuco.
[jwplayer KhjJMCqh]
---
Luis Carlos Figueroa: Neoclassical Savant
Luis Carlos Figueroa was born in Santiago de Cali, Colombia in 1923, and is considered a seminal figure in Colombian classical music. Though he began his musical studies in Cali, he was awarded a grant from the Colombian government to continue his training at the Conservatoire National Supérieur de Musique in Paris. Figueroa's compositions, like his education, are influenced by South American folk and French music alike. In his Piano Concerto, he combines rhythms of the Caribbean and Venezuela with classical forms and structures, creating a work full of passion and energy.
[jwplayer mZCSXmxM]
---
José de Cascante: Master of the Villancico
Born around 1625 in modern-day Bogotá, Colombia, José de Cascante was a Baroque composer and organist. He became chapel master of the Bogotá Cathedral in 1650 and worked there until his death in 1702, where he was succeeded by Juan de Herrera. Though Cascante only has 20 surviving works, what we do have access to today showcases a rich and colorful musical language. Best known for his villancicos (or Christmas carols), his Villancico a Santa Bárbara  fits right in with the early European masters of baroque like Jean-Baptiste Lully and Arcangelo Corelli. It is a warm and inviting piece that features a wealth of vocal textures.
[jwplayer 2CZltAW4]
---
Diego Vega: Representing Colombia Today
Diego Vega is a 21st-century Colombian-American composer whose works have been performed by such leading groups as Eighth Blackbird, Ensemble X, the Colombian National Symphony, and the Norwegian Radio Orchestra. He describes his music as "a synthesis of classical music, Colombian music, and jazz." This is apparent in his composition Música Muisca. A work for chamber orchestra, this piece bears a strong connection to the composer's hometown of Bogotá, where, before the arrival of the Spaniards, the Muisca tribe and culture flourished. The music evokes the beautiful – but also cold and foggy – landscape of this mountainous region of Colombia.
[jwplayer BSjtx6fT]
---