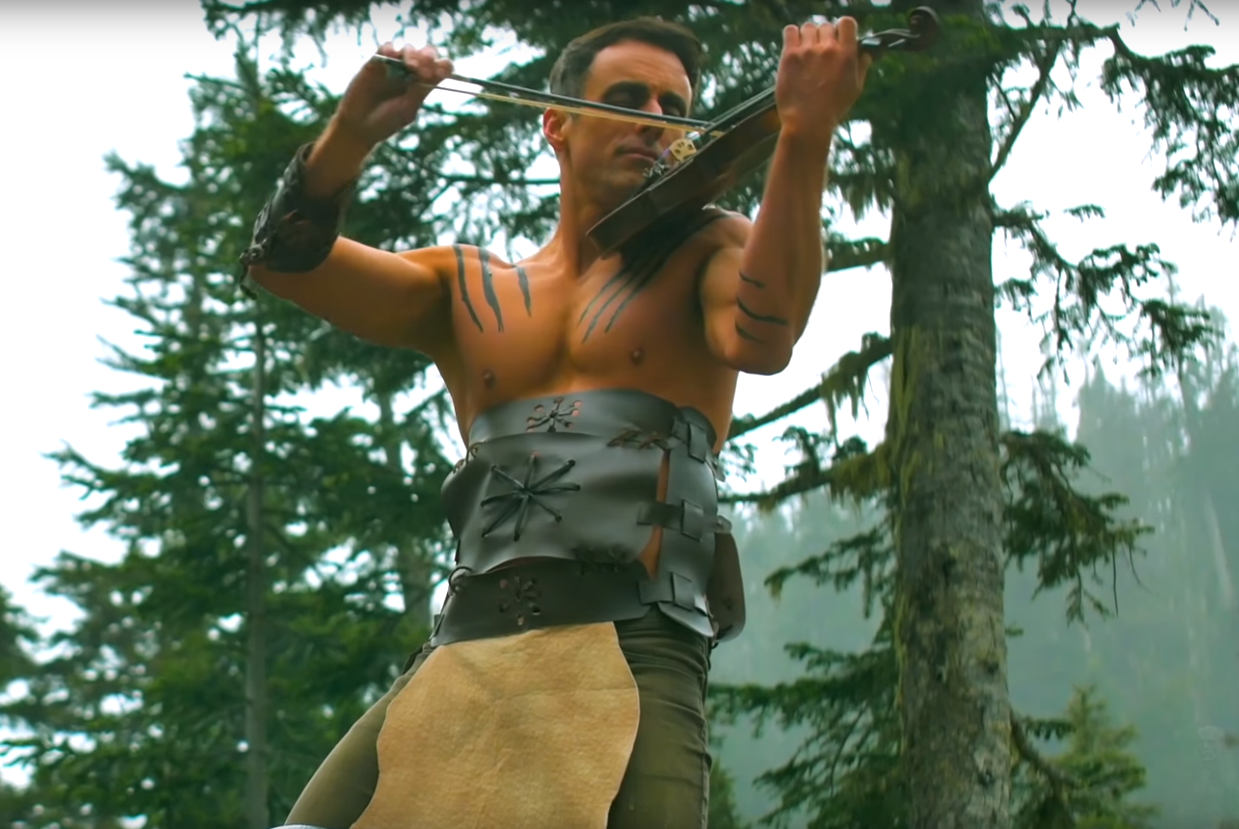 Game of Thrones fandom has been on the rise for the past six years since the series premiered on HBO in April 2011. The popular television series, based on the fantasy novel series A Song of Ice and Fire by George R.R. Martin, has won several awards including for outstanding special effects, best drama series, and for its soundtrack. If you're among the flocks of GOT fans you've surely heard Ramin Djawadi's main title for the series.
In an episode of Song Exploder featuring Ramin Djawadi, the Emmy-nominated composer of the GOT score explains how the "treachery" of Westeros, the fictional continent where the show is set, inspired his composition of the series main title and the use of the cello as the main instrument in the composition.
Some fans express their enthusiasm by creating reaction videos and by dressing up in elaborate costumes to represent their favorite characters, or cosplay. But this shirtless violinist performing the GOT theme song may be one of the more unique GOT tributes from a fan. Shirtless Violinist uploaded his version of the theme song on YouTube, and it may be one of the most over-the-top, "extra" covers of the tune yet. Watch below as you prepare for the return of the series.