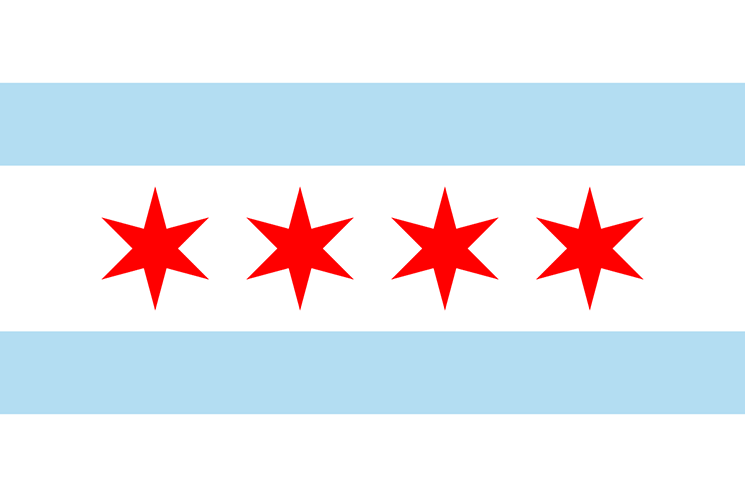 KAIA String Quartet's journey exploring the music of Latin America ends in an unexpected place: right here in Chicago. KAIA, WFMT's first ensemble in residence, will share the music of Chicago's Latino and Latin-American composers weekdays from July 24-28 through daily segments that air at 9:05 am and 6:00 pm on WFMT. Find each segment below after it airs, and discover more Latin American music with KAIA through its WFMT residency.
---
Richard Scofano: Chicago's Bandoneon Player
Born in 1976 in Argentina, Richard Scofano began playing the bandoneon at the age of five and has become one of the masters of the instrument.  His talent as a performer, producer, and composer have brought him all over the world.  He now resides in Chicago and has garnered a relationship with the KAIA String Quartet and appeared on their second album: Quartango.  Here he is with KAIA performing two tangos, Milonga de mis Amores by Argentine composer Pedro Laurenz and La Cumparsita by Uruguayan composer Gerardo Matos Rodríguez.
[jwplayer xloc1qWk]
---
Ruben Gonzalez: Chicago Concertmaster
The Argentinean-born violinist and composer Ruben Gonzalez, has played many roles in the classical music realm.  He has been concertmaster for many prominent orchestras including the North German Radio Orchestra, Minnesota Orchestra, and the Houston Symphony but is best known as the concertmaster of the Chicago Symphony from 1986-1996. As a composer he has written in many different genres but some of his best works are his tangos.  Here is the KAIA String Quartet performing  three tangos from a set of 12 titled after cities in the United States, San Francisco, Washington, and Santa Fe.
[jwplayer bxmQEtNf]
---
Elbio Barilari: Uruguayan-Chicagoan Renaissance Man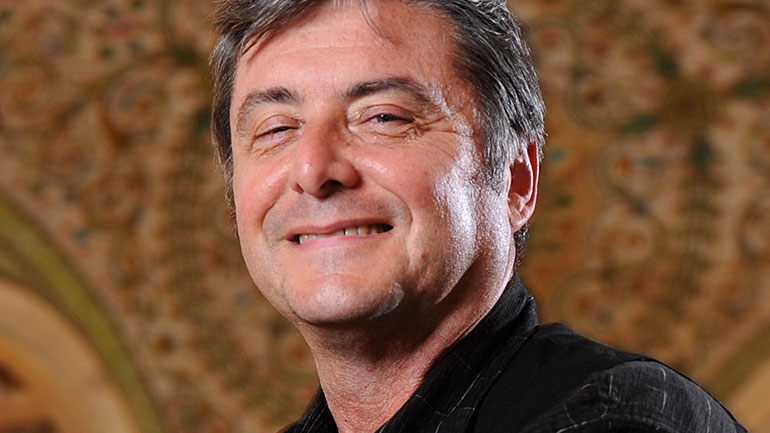 Composer Elbio Barilari wears many hats. Barilari is the host of Fiesta, WFMT's internationally syndicated classical Latin American music program. He also shares his passion for Latin America cultures through his writing and teaching, and is currently a professor of Latin American studies at The University of Illinois-Chicago. His music, too, is a celebration of Latin American culture.  His piece Antique Store, was premiered by the KAIA String Quartet at the Art Institute of Chicago in 2014.  Here are two movements from the work Choro y Maxiee and Pobre Mascarita. These works are featured on KAIA's first album, available here.
[jwplayer SnEgrCYV]
---
Cliff Colnot: Tango Arranger
Cliff Colnot is a distinguished conductor, arranger, performer, and teacher who has made a name for himself in Chicago. He has performed with the Chicago Symphony Orchestra, DePaul University Symphony Orchestra, Lyric Opera of Chicago, and Music of the Baroque. Also a master-arranger, he arranged music of Schoenberg, Mahler, and Messiaen. His love of music goes beyond the traditional classical repertoire and has done arrangements for jazz, rock, and tango. His arrangement of Carlos Gardel's Por Una Cabeza is featured on KAIA String Quartet's second album Quartango. The adopted Argentinean Carlos Gardel may be the most famous singer and songwriter of tango music. Along with lyrist Alfredo Le Pera he penned such classics as El Día Que Me Quieras and Amargura. Colnot is able to take the passion of Gardel's Por Una Cabeza and infuse it with a string quartet. The opening cadenza was written by KAIA's very own violinist, Victoria Moreira.
[jwplayer STtbWEwI]