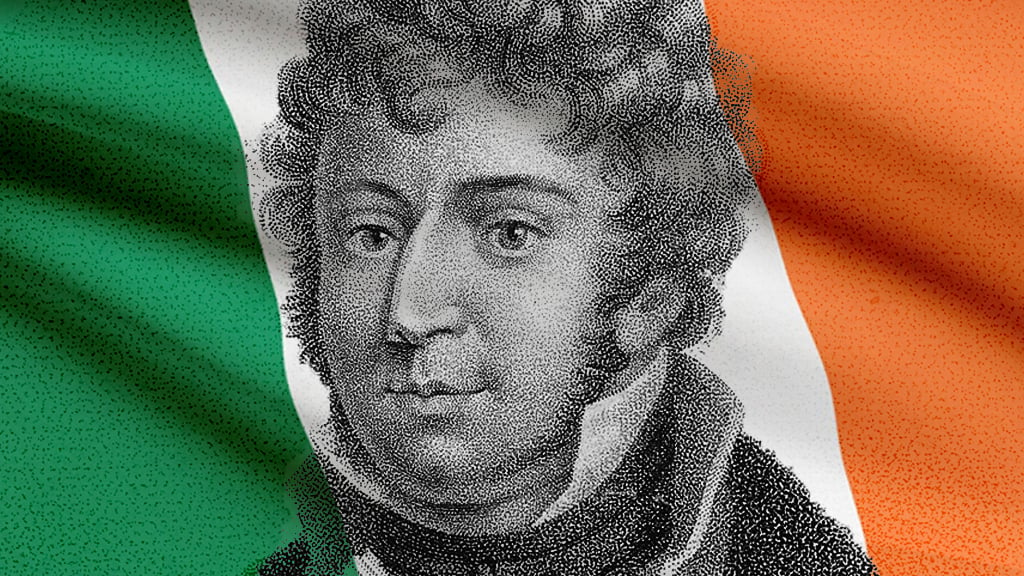 Frédéric Chopin's collection of 21 nocturnes might be the best-known example of the musical form, but did you know the inventor of the nocturne was an Irish composer named John Field?
Field was born into a musical family in Dublin in 1782, and quickly excelled at the piano. In 1792, the young pianist gave his first public performance to rave reviews. An apprenticeship with Muzio Clementi launched a lifelong friendship and helped to jumpstart Field's career in teaching as well as composition. The Irish Romantic was also a virtuoso, considered by many the preeminent pianist of his day.
Most influentially, John Field originated an entire form of musical composition — the nocturne. As created by Field, the agile, melodic nature of nocturnes deviated from the rigidity of previous compositional forms like the sonata. The expressiveness and songlike nature of Field's nocturnes propelled the new compositional form to popularity. Field published his first nocturne in 1812, and his final, 17th and 18th nocturnes were published after his death in 1837.
Today, the name most associated with the nocturne would have to be Chopin, who was inspired by Field's piano technique as well as his compositional style throughout his career. However, Chopin's Romantic era contemporaries Liszt, Clara, and Robert Schumann wrote well-known nocturnes themselves. The musical form has persisted past the Romantic era, and other notable contributors to the canon of nocturnes include Fauré, Satie, Rachmaninoff — even living composer Lowell Liebermann, who has written 11 Nocturnes for the keyboard.
Below, get to know the music that started it all, as Irish pianist John O'Conor performs John Field's 18 Nocturnes for piano.
---