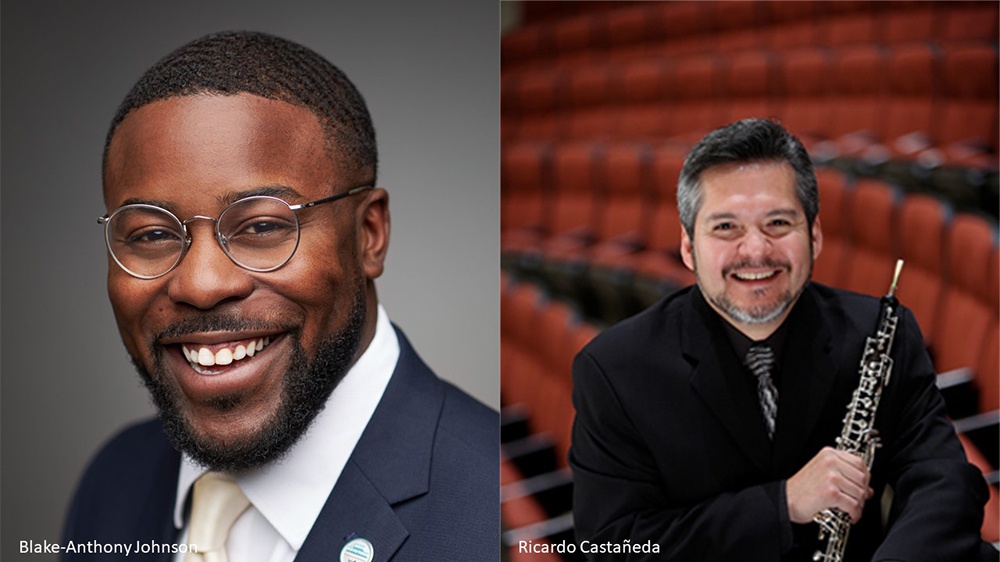 Join WFMT on Thursday, February 3 at 2:00 pm CT for a Bach to School Virtual Assembly featuring Chicago Sinfonietta Wind Quintet. WFMT General Manager George Preston will interview Blake-Anthony Johnson, Chicago Sinfonietta's Chief Executive Officer, and principal oboist Ricardo Castañeda. They will discuss the quintet's performances of Astor Piazzola's Libertango and Valerie Coleman's Portraits of Josephine and also share insights about how their involvement in music has shaped their lives.
WFMT's Bach to School Music Program helps teachers build the foundation of classical music for the youngest members of our community by donating instruments, online resources, and sets of classical music to classrooms throughout the Chicagoland area.
This event is free but RSVP is required.
Funding is provided by the Ralla Klepak Foundation for Education in the Performing Arts and members of WFMT's Encore Society.