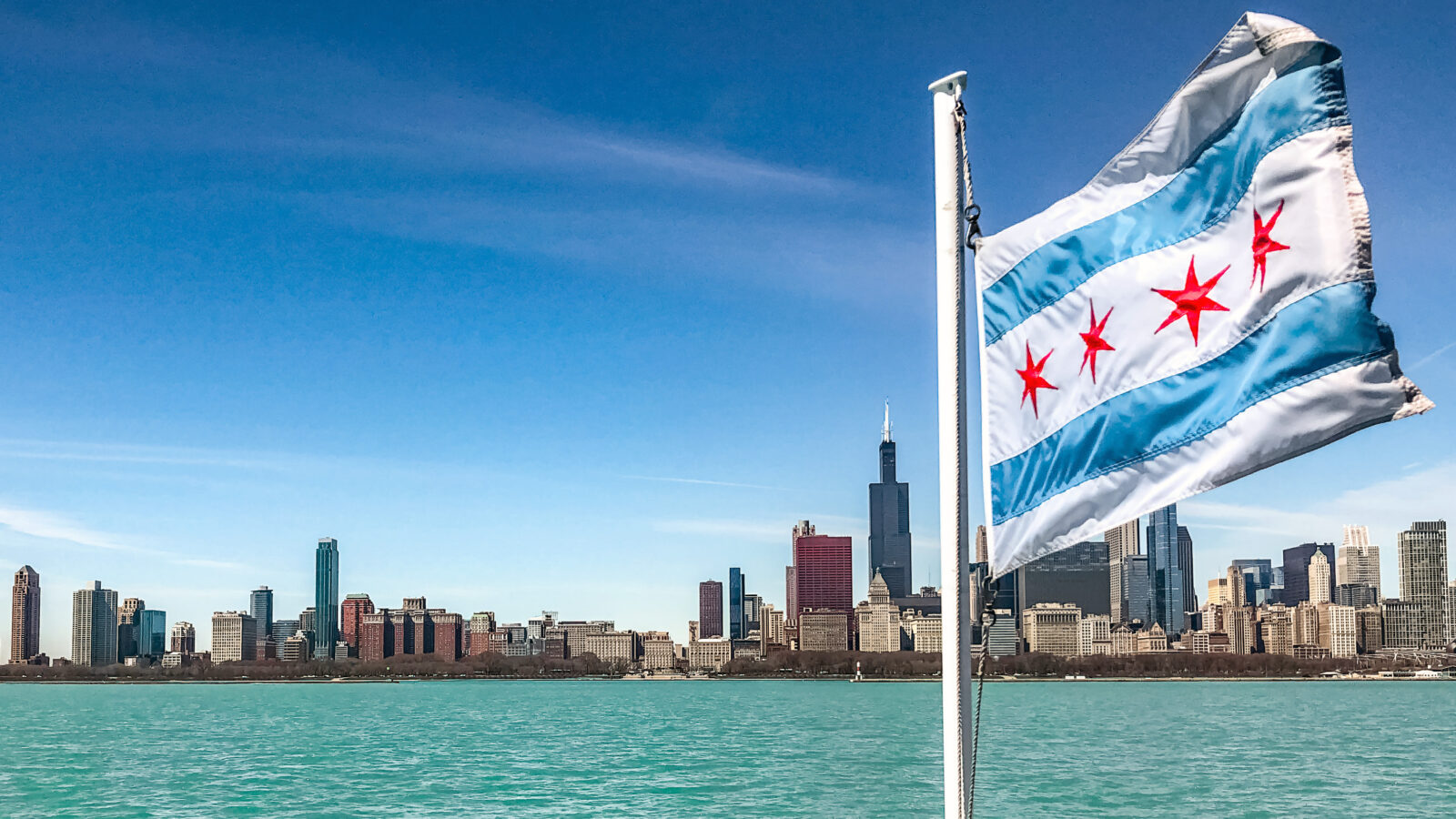 Summer is here! Chicago abounds with exciting activities, concerts, exhibitions, and more. Here are some ideas to make sure your summer is filled with art and music!
JUMP TO
July
August
Past Events
---
July
Movies in the Parks
Various dates and times at parks around Chicago
Free
Chicago Park District's beloved Movies in the Parks series returns for another summer. With movies almost nightly, there are plenty of screenings for viewers of all ages — of particular interest may be 2021's upbeat Encanto, 1978's The Wiz, Pixar's 2020 jazz-focused Soul, and Steven Spielberg's acclaimed 2021 take on West Side Story. LINK
Opera Festival of Chicago
July 6-23, 2023, Various Locations
The upstart Opera Festival of Chicago returns for its third season, and this year's offerings include a chance to see opera royalty Ferruccio Furlanetto plus seldom-heard Italian repertoire by Giuseppe Verdi and Ildebrando Pizzetti. LINK
Tuesdays on the Terrace at MCA Chicago
Various Tuesdays, Museum of Contemporary Art Chicago
Free
Once primarily catering to jazz sets, the MCA has expanded its open air summertime programming to include a winder variety of musical traditions. In July, highlights include the house music startup TRIBE and the "world's best vibraphonist" paying tribute to jazz legend Milt Jackson, and in August, the Bomberxs D'Cora of La Escuelita Bombera de Corazón showcase traditional Puerto Rican bomba music. LINK
Newberry Library: All That Jazz
July 12-August 16, 2023
$247 (with member, student, and senior discount available)
A six-session course takes you through the intricate and inspiring history of jazz, tracking the artform from its beginnings in the 19th century to today. LINK
Breaking Barriers Festival at Ravinia
July 21-23, 2023, Ravinia Festival
Performances, workshops, and panels make up Ravinia's second annual Breaking Barriers Festival, which this year celebrates women composers in jazz, classical, and beyond. WTTW-WFMT CEO Sandra Cordova Micek moderates a panel with Marin Alsop and Jude Kelly, and the weekend also features the CSO, Mexican singer-songwriter Natalia Lafourcade, and jazz recitals feature Alexis Lombre and Maria Schneider. LINK
Mariachi Sirenas at National Museum of Mexican Art
July 21, 2023, National Museum of Mexican Art
$25, 21+
The National Museum of Mexican Art's Sonido Sets series comes to a close with the Mariachi Sirenas, Chicago's first all-women mariachi group. LINK
Grant Park Music Festival: Brahms & Thompson performed on Violins of Hope
July 21 & 22, 2023, Millennium Park
Free
The Grant Park Music Festival presents Brahms's soaring German Requiem and Joel Thompson's Seven Last Words of the Unarmed with a poignant twist; the performances feature instruments of Holocaust victims and survivors. The Violins of Hope project sees one of the world's finest luthiers restoring violins, violas, and cellos that have survived the Holocaust.
DisFest
July 22, 2023, Chicago Cultural Center
Free
Chicago dance organization ReinventAbility hosts a celebration of artists with disabilities. Taking place in the heart of Chicago's Loop, events range from performances, art displays, dancing, interactive workshops, screenings, and more! DisFest is fun for the whole family, and will have wheelchair access, ASL interpreters, captioning, audio descriptions, and quiet spaces. LINK
The Met Live in HD: Akhnaten
July 26, 2023
The Met's breathtaking 2019 production of Philip Glass's Akhnaten comes to a big screen near you. LINK
August
Rush Hour Concerts: Ceremonies and Celebrations
August 8, 2023, St. James Cathedral, Chicago
Free
Classical Music Chicago's summer-long lineup of concerts all merit consideration (especially if you work in the Loop and are looking to avoid the, ahem, rush hour traffic home), but we are particularly intrigued by this recital, which fuses organ and brass for music by Jennifer Higdon, Adolphus Hailstork, Leo Sowerby, and more. LINK
Past Events
Chicago Symphony Orchestra: Concert for Chicago
June 27, 2023, Millennium Park (and on air on WFMT)
Free
Riccardo Muti, who has recently been named the CSO's music director emeritus for life, leads a free concert for the city from Millennium Park. The performance also airs live on WFMT. LINK
Grant Park Music Festival: An American Salute
July 5, 2023, Millennium Park (and on air on WFMT)
Free
The Grant Park Music Festival celebrates Independence Day with a survey of American music — expect some Sousa, of course, but also look forward to works by Joan Tower, Morton Gould, and Edmond Dédé. And the headliner of the night is the ever-enchanting Rhapsody in Blue featuring pianist Michelle Cann. LINK
2nd Annual EcoVoice Festival
July 7-9, 2023, Various Locations
Most concerts free to public; all events free for students
The Ecovoice Project uses music to underscore the pressing need for action in the face of climate change. A variety of events — including a family-friendly concert, a songwriting workshop, and multiple recitals — invite conscientious musicmaking. LINK
Square Roots Festival
July 7-9, 2023, Lincoln Square
Live music, food, craft beer, and more await in this street festival that benefits the venerable Old Town School of Folk Music. LINK
Passport Vibes: Afrobeat Street Festival
July 8, 2023, Hyde Park
This year's installment of Passport Vibes offers an "Afrobeats playground," with a bevy of performers fusing traditional Nigerian forms along with jazz, funk, rock, and other influences. LINK
Ravinia Festival: Turn Up the Joy
July 14, 2023, Ravinia Festival
From $17
Marin Alsop launches the CSO's Ravinia Festival residency in electrifying fashion, with a take on Beethoven's Symphony No. 9 that fuses new and old. LINK
Chicago Phil: Side By Side at Ping Tom Memorial Park
July 15, 2023, Ping Tom Memorial Park
Free, registration required
All are welcome in this show of collaborative musicmaking. Artists from the Chicago Philharmonic give a free open-air concert, and students and community members are invited to bring their instruments and take part! LINK
---
We'll keep this post updated all summer long as more events are announced! Stay tuned.