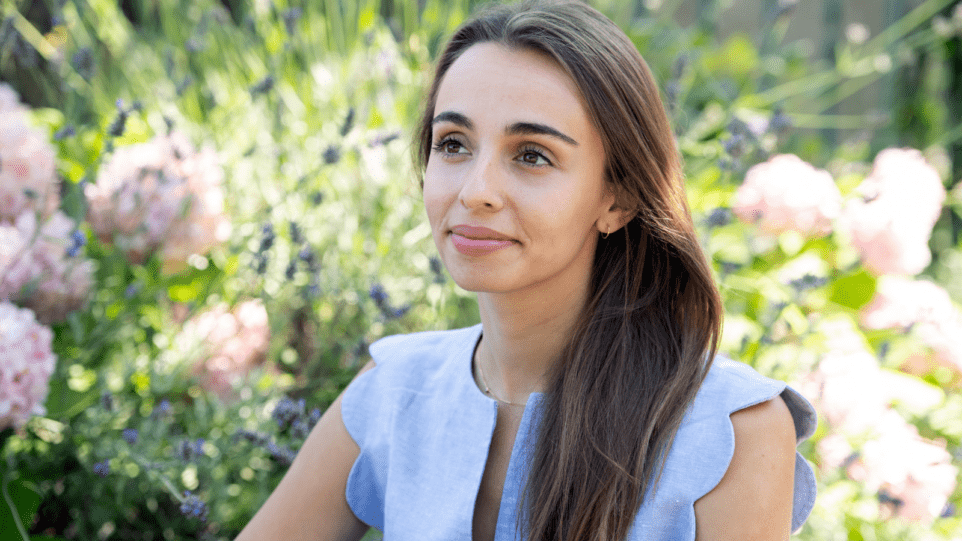 Highly anticipated performances that can be heard by Chicago audiences in-person or on WFMT.
Playlist
Gustav Mahler: Rückert-Lieder
IV. Ich atmet' einen linden Duft
Alice Coote, mezzo-soprano
Netherlands Philharmonic Orchestra
Marc Albrecht, conductor
Mahler Song Cycles
Pentatone Music PTC-5186576
Alice Coote sings Mme. de Croissy in the upcoming broadcast of Poulenc's Dialogues of the Carmelites.
Salvatore Cardillo (arr. C. Castronovo, T. Comanescu, and A. Grant): Core 'ngrato
Charles Castronovo, tenor
Sweet Nectar
Dolce Napoli
GPR Records GPR-12012
Georges Bizet: Habanera from Carmen
J'Nai Bridges, mezzo-soprano
Paul Sánchez, piano
WFMT Recording 8/13/2018
J'Nai Bridges and Charles Castronovo co-star in Lyric Opera of Chicago's Carmen.
Marc-Antoine Charpentier: Sans frayeur dans ce bois, H. 467
Lea Desandre, mezzo-soprano
Jean Rondeau, harpsichord
Thomas Dunford, archlute
Myriam Rignol. viola da gamba
Barricades
Erato  9029526995
Lea Desandre is featured with Jupiter Ensemble at University of Chicago.
Erich Wolfgang Korngold: Marietta's Lied from Die Tote Stadt
Michael Spyres, tenor
Orchestre Philharmonique de Strasbourg
Marko Letonja, conductor
Baritenor
Erato 9029515666
Michael Spyres can be heard on upcoming Met broadcasts of Norma and Idomeneo.
Ralph Vaughan Williams (arr R. Williams): Silent Noon
Roderick Williams, baritone
Hallé Orchestra
Mark Elder, conductor
A Shropshire Lad: English Songs Orchestrated by Roderick Williams
Hallé CDHLL-7559
Roderick Williams sings the baritone solos in Music of the Baroque's St. Matthew Passion.
Johann Sebastian Bach: Jauchzet Gott in allen Landen!, BWV 51
Amanda Forsythe, soprano
Apollo's Fire
Jeannette Sorrell, direction
Heavenly Bach
Avie AV-2547
Amanda Forsythe is featured in Chicago Symphony Orchestra's all-Vivaldi program.
Gilda Lyons: Songs of Lament & Praise
V. An Even-Song
Laura Strickling, soprano
Joy Schreier, piano
Confessions
Yarlung Records YAR-18798
Laura Strickling and pianist Shannon McGinnis give a recital for Collaborative Arts Institute of Chicago this spring.
Giacomo Meyerbeyer: "Robert, toi wue j'aime" from Robert le Diable
Erin Morley, soprano
John Osborn, tenor
Orchestre National Bordeaux Aquitaine
Mark Minkowski, conductor
Meyerbeyer: Robert le Diable
Bru Zane BZ-1049
Erin Morley is featured in two upcoming Met HD broadcasts (Der Rosenkavalier and The Magic Flute) and in Beethoven's Missa Solemnis conducted by Riccardo Muti.
George Frideric Handel: "O Lord, whose Mercies numberless" from Saul, HWV 53
Aryeh Nussbaum Cohen, countertenor
Philharmonia Baroque Orchestra
Nicholas McGegan, conductor
Handel: Saul 2019 Performance Version
Philharmonia Baroque Productions Digital Release
Aryeh Nussbaum Cohen co-stars in Music of the Baroque's Jephtha to be aired on the WFMT Opera Series this summer.
---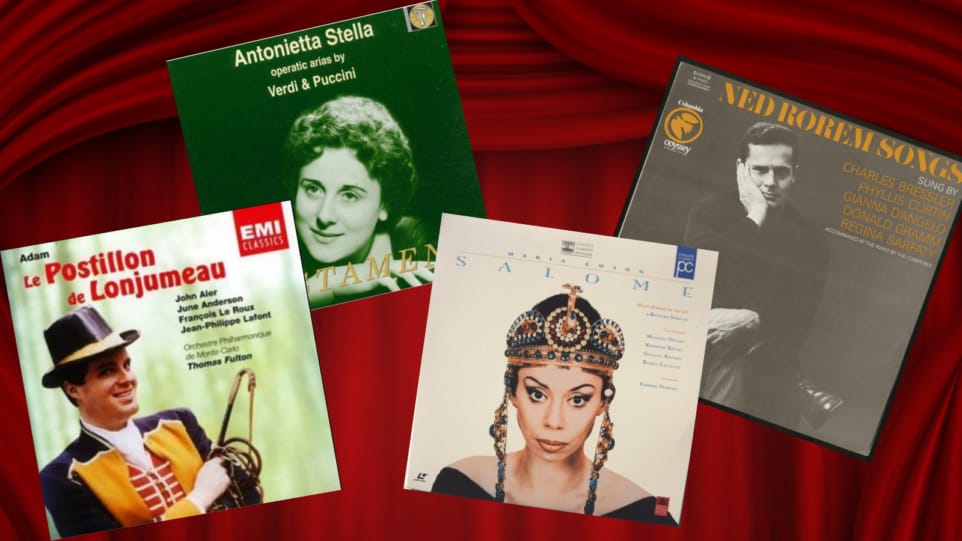 A tribute to artists we lost in 2022, including John Aler, Maria Ewing, Ned Rorem, and Antonietta Stella.
Playlist
Ernest Charles: When I Have Sung My Songs
John Aler, tenor
Grant Gershon, piano
Songs We Forgot to Remember
Delos DE-3181
Giuseppe Verdi: "Morrò, ma prima in grazia" from Un ballo in maschera
Antonietta Stella, soprano
The Metropolitan Opera Orchestra
Thomas Schippers, conductor
Verdi: Un ballo in maschera, New York, 1959
Walhall Eternity WLCD-0322
John Dowland: Awake sweet love and Fine knacks for ladies
Nigel Rogers, tenor
Paul O'Dette, lute
John Dowland: Songs for Tenor and Lute
Virgin Classics VC 7 90726-2
Hector Berlioz: Entrance of Didon from Les Troyens
Josephine Veasey, mezzo-soprano
Chorus and Orchestra of the Royal Opera House, Covent Garden
Sir Colin Davis, conductor
Berlioz: Les Troyens
Philips 416 432-2
Henry Purcell: Dido's Lament from Dido & Aeneas
Maria Ewing, mezzo-soprano
Collegium Musicum 90
Richard Hickox, conductor
Purcell: Dido & Aeneas
Chandos CHAN-0586
Ned Rorem: Pippa's Song
Gianna d'Angelo, soprano
Ned Rorem, piano
Songs of Samuel Barber and Ned Rorem
New World NW 229
Ned Rorem: Sing My Soul
Saint Thomas Choir of Men and Boys
John Scott, conductor
American Voices
Resonus Classics RES-10187
Franz Liszt: Enfant, si j'étais rois and Oh! quand je dors
John Aler, tenor
Daniel Blumenthal, piano
Lizst: Songs
Newport Classic NC-60028
Gioachino Rossini: "Nacqui all'affanno…Non più mesta" from La Cenerentola
Teresa Berganza, mezzo-soprano
London Symphony Orchestra
Alexander Gibson, conductor
Berganza Sings Rossini, Gluck, and Handel
London 421 327-2
---
Favorite interpretations of carols — sometimes camp, sometimes sublime.
Playlist
Mariah Carey & Walter Afanasieff: All I Want for Christmas Is You*
Traditional German: Maria durch ein Dornwald ging†
Jonas Kaufmann, tenor
Cologne Studio Big Band*
St. Florianer Sängerknaben†
Mozarteumorchester Salzburg†
Jochen Reider, conductor†
It's Christmas
Sony G010004592344D
Meredith Wilson: It's Beginning to Look a Lot Like Christmas*
Henri Martinet: Petit Papa Noël
Angela Gheorghiu, soprano
Iona Dan, soprano*
Romanian Radio National Orchestra
Tiberiu Soare, conductor
Guardian Angel
Mediapro Music 0134
Wolfgang Amadeus Mozart arr. Daryl Runswick: A Little Christmas Music
Kiri Te Kanawa, soprano
The King's Singers
Richard Hickox, harpsichord
The King's Singers: A Little Christmas Music
EMI CDC 7-49909-2
Thomas Bold/William J. Kirkpatrick: A Lullaby/Away in a Manger
Dawn Upshaw, soprano
Chanticleer
Christmas with Chanticleer featuring special guest Dawn Upshaw
Teldec 8573-85555-2
Traditional Italian: Tu scendi dalle stelle
Carlo Bergonzi, tenor
Gumpoldskirchner Spatzen
ORF-Symphonie-Orchester
Paul Angerer, conductor
Carlo Bergonzi: Weinachten
Orfeo C-030-821-A
Adolphe Adam arr. Donald Fraser: O Holy Night
Donald Fraser: This Christmastide (Jessye's Carol)
Jessye Norman, soprano
New York Choral Society
American Boychoir
Empire Chamber Ensemble
Robert De Cormier, conductor
Jessye Norman: Christmastide
Philips 420180-2
Hugh Martin arr. Jonathan Tunick: Have Yourself a Merry Little Christmas
Thomas Hampson, baritone
The Abbey Road Ensemble
Jonathan Tunick, conductor
Our Christmas Songs for You
EMI CDC 7-2435-56176-2
Traditional English arr. Svante Henryson: Tomorrow Shall Be My Dancing Day
Per-Erik Moraeus: Koppången (sung in English)*
Anne Sofie von Otter, mezzo-soprano
Stockholm Chamber Brass
Studio ensemble (Bengan Jansson, Kalle Moraeus, Svante Henryson)*
Home for Christmas
Deutsche Grammophon 289-459-685-2
Traditional Polish: Bóg sie rodzi 
Traditional Russian: Das Lied vom Feuerspan
Traditional Czech: Pujdem spolo Betléma 
Traditional Hungarian: Ménnybol az angyal 
Traditional American: Sweet Little Jesus Boy
Barbara Hendricks, soprano
Eric Ericson Chamber Choir
Adolf Fredrik's Music School Children's Choir
Stockholm Chamber Orchestra
Eric Ericson, conductor
Barbara Hendricks Sings Christmas
EMI 7-2435-55536-2
Traditional French: Angels We Have Heard on High
Traditional Welsh: Deck the Hall
Joan Sutherland, soprano
The Ambrosian Singers
New Philharmonia Orchestra
Richard Bonynge, conductor
Joan Sutherland: Joy to the World
Decca 475-6153
---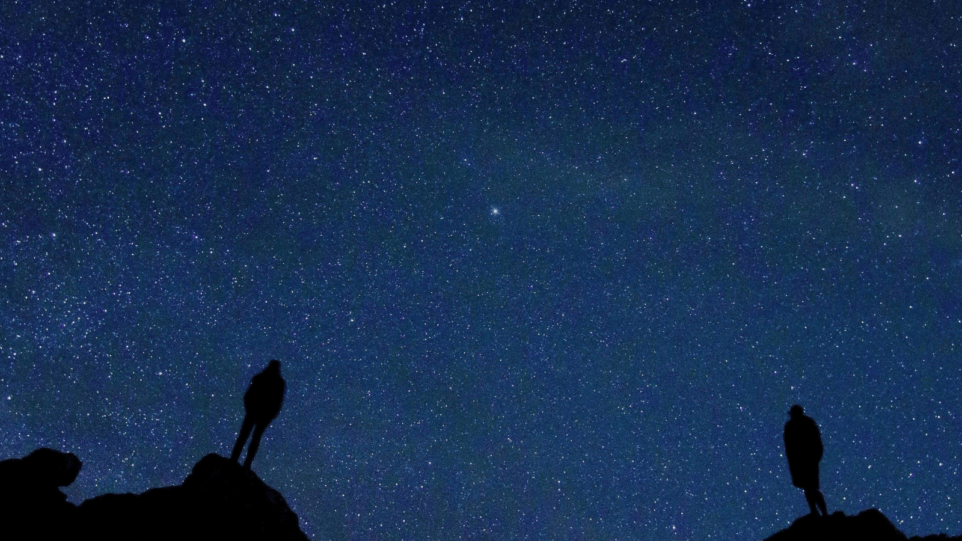 Meaning 'star of birth,' Jenkins's 2009 Stella Natalis conveys the Christmas message of peace, goodwill, compassion and a new beginning.
Playlist
Karl Jenkins: Stella natalis
I. Celebro
II. Lullay
III. Cantus Triquetrus
IV. Only Heavenly Music (In Memoriam Christine Brown)
V. Wintertide
VI. Sleep, Child Of Winter
VII. Make We Merry
VIII. From Our Earth
IX. The Protector
X. Dona Nobis Pacem
XI. Sing With Joy At Christmas
XII. Jubilate Deo
Kate Royal, soprano
Alice Halstead, soprano
Alison Balsom, trumpet
Zands Duggan, percussion,
Jody K. Jenkins, percussion
Marylebone Camerata
Adiemus Singers
Tenebrae
Karl Jenkins, conductor
Karl Jenkins: Stella Natalis
Warner Classics 6886482
---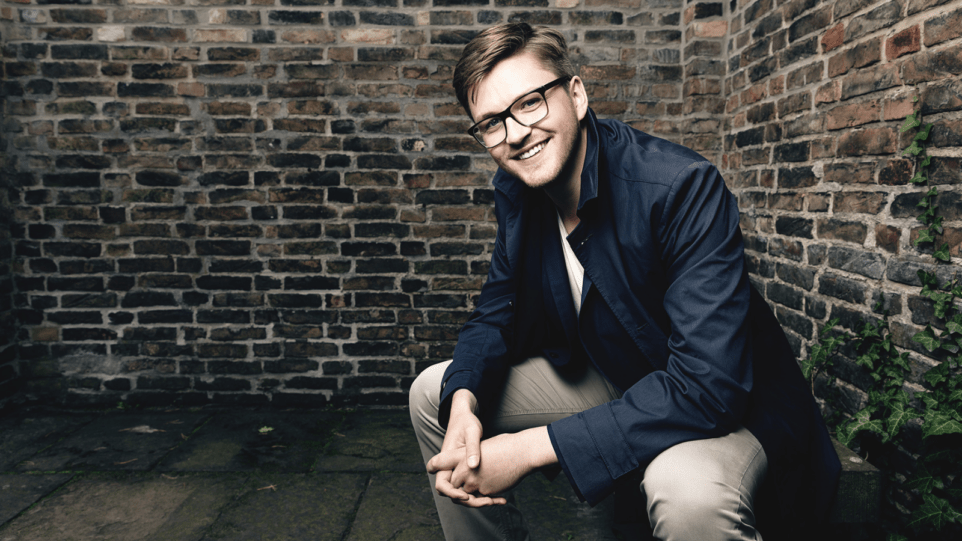 The German baritone discusses his two new lieder recordings with pianist Joseph Middleton.
Playlist
This episode first aired on June 11, 2022.
All selections performed by baritone Samuel Hasselhorn and pianist Joseph Middleton *unless otherwise indicated. Click on song title for link to text and translation.
Franz Schubert: Lied eines Schiffers an die Dioskuren, D. 360
from Glaube, Hoffnung, Liebe
Harmonia Mundi HMM-902689
Hugo Wolf: "Benedeit die sel'ge Mutter" from Italienisches Liederbuch
*Gustav Mahler: "Wer hat das Liedlein erdacht?" from Des Knaben Wunderhorn 
La Monnaie Symphony Orchestra
Alain Altinoglu, conductor
Samuel Hasselhorn Live at the Queen Elisabeth Competition 2018
Queen Elisabeth Competition BNPPF20182D
Robert Schumann: Die beiden Grenadiere, Op. 49/1
Schumann: Zwolf Gedichte von Justinus Kerner, Op. 35
I. Lust der Sturmnacht
II. Stirb, Lieb' und Freud'!
X. Stille Tränen
from Stille Liebe — Robert Schumann Lieder
Harmonia Mundi HMN916114
Schubert: Rastlose Liebe, D. 138
Schubert: Litanei auf das Fest Allerseelen, D.343
Schubert: Der Zwerg, D. 771
Schubert: Nacht und Träume, D. 827
from Glaube, Hoffnung, Liebe
Harmonia Mundi HMM-902689
---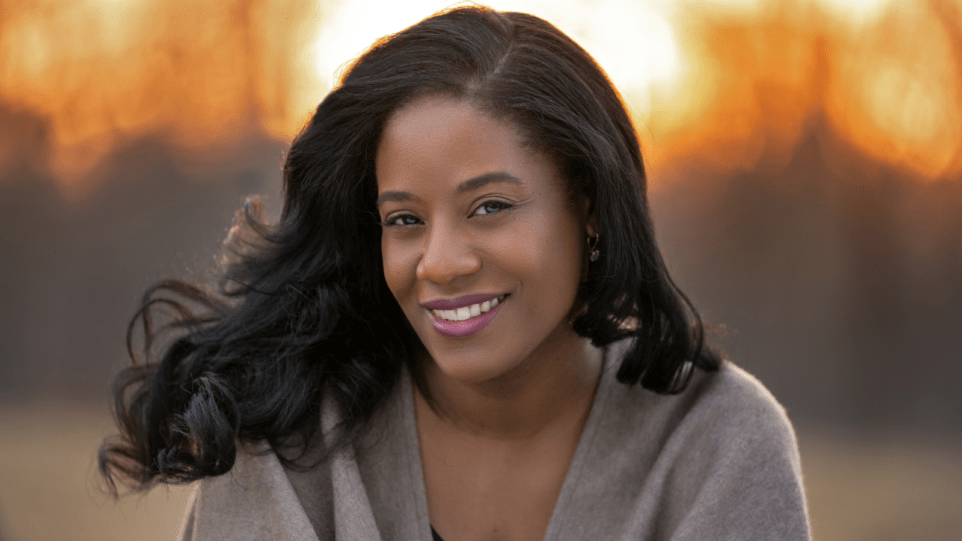 An interview with the rising star soprano and a preview of her upcoming Chicago-area performance with Apollo's Fire.
Playlist
Joseph Bologne, Chevalier de Saint-Georges: "L'Amour, devient propice" from L'Amant Anonyme
Sonya Headlam, soprano
Apollo's Fire
Jeannette Sorrell, conductor
Recorded in performance, May 2022 
Anne Louise Boyvin d'Hardancourt Brillon de Jouy: Viens m'aider o dieu d'amour
Brillon de Jouy: Dans le printemps de mes années
Sonya Headlam, soprano
Raritan Players
Rebecca Cypess, square piano and direction
In the Salon of Madame Brillon
Acis APL-40158
Wolfgang Amadeus Mozart: Exsultate, jubilate, K. 165
Sonya Headlam, soprano
Apollo's Fire
Jeannette Sorrell, conductor
Recorded in performance, May 2022 
George Frideric Handel: "Rejoice greatly" from Messiah
Amanda Forsythe, soprano
Apollo's Fire
Jeannette Sorrell, conductor
Messiah — A Sacred Oratorio
Avie AV-2208
Handel: "I know that my Redeemer liveth" from Messiah
Lynne Dawson, soprano
Brandenburg Consort
Stephen Cleobury, conductor
Handel: Messiah
Brilliant Classics 94127
Margaret Bonds: The Negro Speaks of Rivers
Sonya Headlam, soprano
Mark Hyczko, piano
New Brunswick Chamber Orchestra "Living Room Salons" #27
Used with permission
---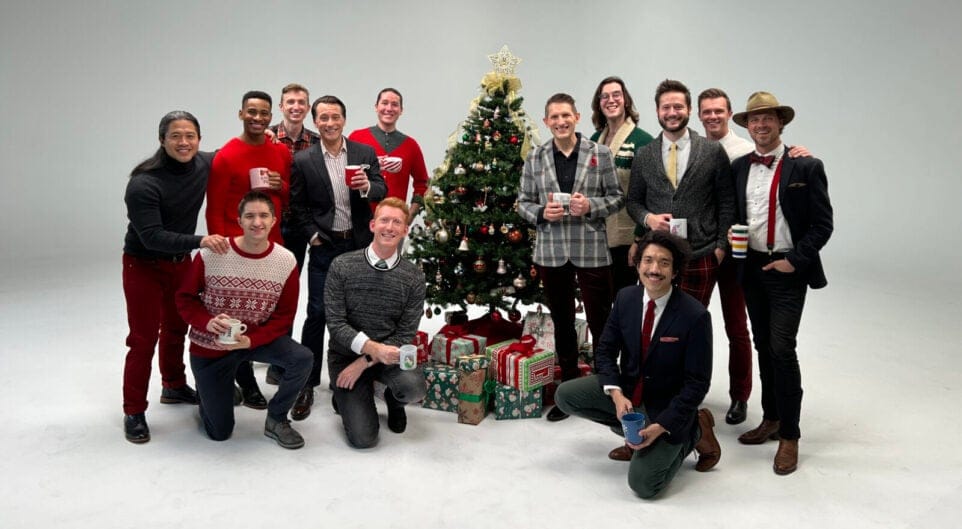 A brief history of the iconic ensemble and a preview of next month's A Chanticleer Christmas.
Playlist
All performances feature Chanticleer.
Howard Blake, arr. Adam Ward: Walking in the Air
Walking in the Air EP
Alexander Agricola: Regina Coeli
Josquin/Agricola
Chanticleer Records CR-8808
Giovanni Pierluigi da Palestrina: Gaude gloriosa
There and There Here and Now
Warner Classics 0190295617783
Andrea Gabrieli: Magnificat à 12
Out of This World
Teldec 4509-96515-2
Anonymous (Basque, 16th century): El la don don
Anonymous (Spanish, 16th century): Ríu, ríu Chíu
Franz Biebl: Ave Maria
Our Heart's Joy
Chanticleer Records CR-8803
Steven Edward Stucky:  "Lulajze, Jezuniu" from Cradle Songs
Colors of Love
Teldec 3984-24570-2
Traditional American, arr. M. Bartholomew & J. Erb: Shenandoah
J.W. Alexander/Jesse Whitaker, arr. Joseph Jennings: Straight Street
Out of This World
Teldec 4509-96515-2
Spiritual, arr. Joseph Jennings: Jerusalem in the Morning
Christmas with Chanticleer
Teldec 8573-85555-2
---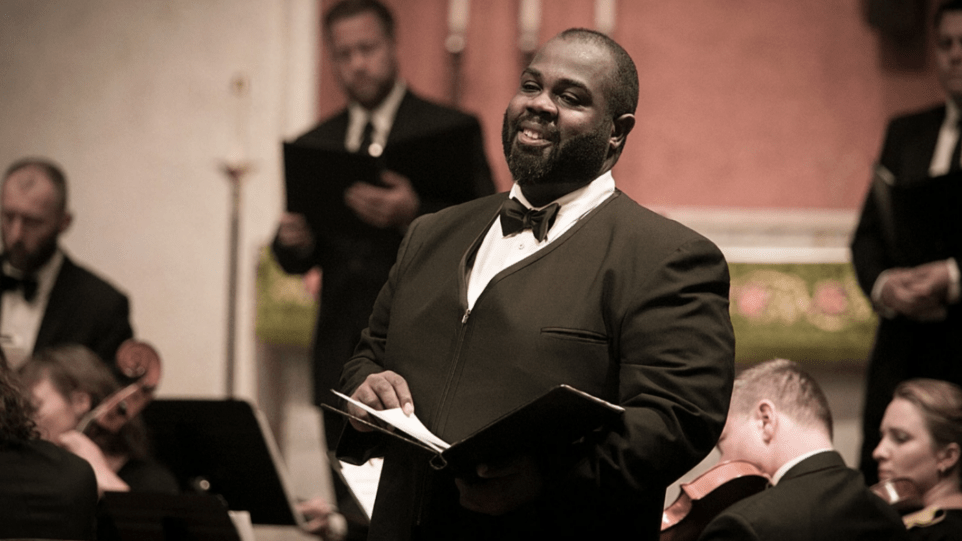 One of the foremost interpreters of J.S. Bach, shares his approach to singing what is considered to be the most technically and intellectually challenging music in the vocal repertoire.
Playlist
Johann Sebastian Bach: Magnificat in E flat major, BWV 243a
IX. Esurientes implevit bonis
Reginald Mobley, countertenor
English Baroque Soloists
John Eliot Gardiner, conductor
Bach: Magnificat in E flat and Missa in F
Soli Deo Gloria SDG-728
J.S. Bach: Brich dem Hungrigen dein Brot, BWV 39
The Monteverdi Choir
English Baroque Soloists
John Eliot Gardiner, conductor
Bach Cantatas 1
Soli Deo Gloria SDG-101
J.S. Bach: St Matthew Passion
Part II, Recitative, Aria & Chorus: "Ach Golgatha…Sehet, Jesus hat die Hand"
Reginald Mobley, countertenor
The Monteverdi Choir
English Baroque Soloists
John Eliot Gardiner, conductor
Bach Cantatas 1
Soli Deo Gloria SDG-725
Johann Christoph Bach: Es ist nun aus
Reginald Mobley, countertenor
Agave Baroque
Peace In Our Time
VGO Recordings VGO-1027
Spiritual: Sweet Little Jesus Boy
Reginald Mobley, countertenor
Silent Night
Seraphic Fire Media
Spiritual, arranged by Patrick Dupré Quigley: Over My Head
Reginald Mobley, countertenor
Seraphic Fire
Patrick Dupré Quigley, piano and conductor
Steal Away
Seraphic Fire Media
Esteban Salas y Castro: Taedet animam meam
Florence Price: Out of the South Blew a Wind
Reginald Mobley, countertenor
Agave
American Originals
Acis Productions APL-20445
---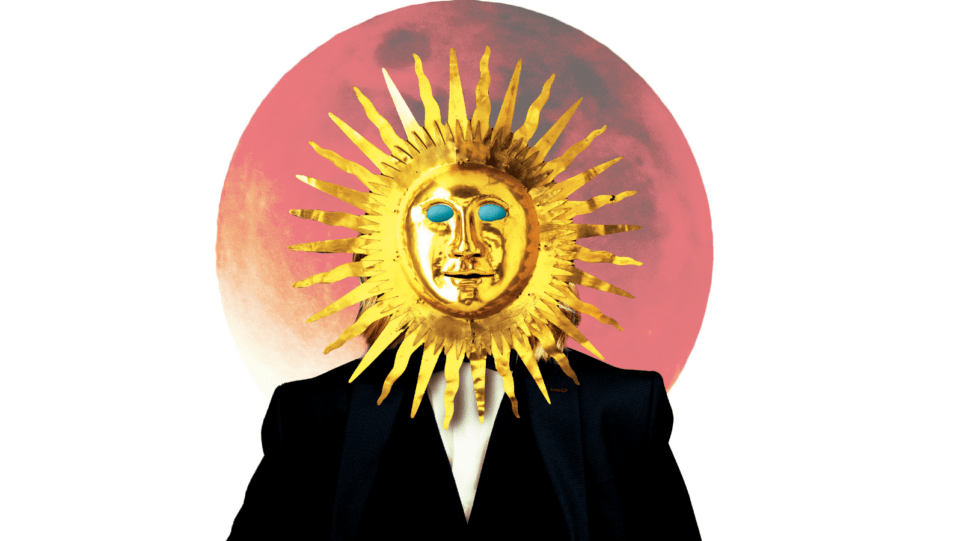 COT Music Director Lidiya Yankovskaya joins Oliver to preview Karol Szymanowski's benchmark opera receiving it's Chicago premiere this month.
Playlist
Selections from Karol Szymanowski's King Roger
Act I: Entry of the King and Court
Leonard Andrzej Mróz, bass
Anna Malewicz-Madey, contralto
Andrzej Hiolski, baritone
Boys' Chorus of the Cracow Philharmonic
Polish State Philharmonic Chorus and Orchestra
Karol Stryja, conductor
Naxos 8.660062-63
Act I: Shepherd's Song ("Mój Bóg jest piekny")
Ryszard Minkiewicz, tenor
City of Birmingham Symphony Chorus and Orchestra
Simon Rattle, conductor
EMI CDCB 7243 5 56823 2
Act II: Roxana's Song ("A…! Roksana! Jej śpiew!")
Olga Pasiecznik, soprano
Krzysztof Szmyt, tenor
Wojtek Drabowicz, baritone
Polish National Opera Chorus and Orchestra
Jacek Kaspszyk, conductor
Accord ACD 131-2
Act II: "Tajemnych głębin życia żar wszechmocną" (Shepherd)
Piotr Beczała, tenor
Polish National Opera Orchestra
Jacek Kaspszyk, conductor
Accord ACD 131-2
Act III: The Ruins of a Greek Theatre
Andrzej Hiolski, baritone
Henryk Grychnik, tenor
Polish State Philharmonic Orchestra
Karol Stryja, conductor
Naxos 8.660062-63
Selections featuring Iwona Sobotka and Mariusz Godlewski
Frédéric Chopin: Wiosna, Op. 74, No. 2
Iwona Sobotka, soprano
Ángel Cabrera, piano
Chopin: Polish Songs
Play Classics PC13003
Dariusz Przybylski: Six Songs to Words by Halina Poświatowska, Op. 14
IV. Zgarnij mnie oczyma
Iwona Sobotka, soprano
Daniel Brylewski, piano
Dariusz Przybylski: Songs & Piano Works
DUX-1167
Stanisław Moniuszko: The Haunted Manor
Act I, Scene 2: "Więc gdy się rozstaniem, przed słońca świtaniem"
Mariusz Godlewski, baritone
Podlasie Opera and Philharmonic Choir
Orchestra of the 18th Century
Grzegorz Nowak, conductor
Moniuszko: Straszny dwór
Frederick Chopin Institute NIFCCD-084
Preview of Albert Herring
Benjamin Britten: Albert Herring
Act III: Threnody, "In the midst of life is death"
Josephine Barstow, Felicity Palmer, Robert Lloyd, Peter Savidge, Gerald Finley, Ann Taylor, Della Jones, Susan Gritton, Stuart Kale
Northern Sinfonia
Stuart Bedford, conductor
Britten: Albert Herring
Naxos 8.660107-08
---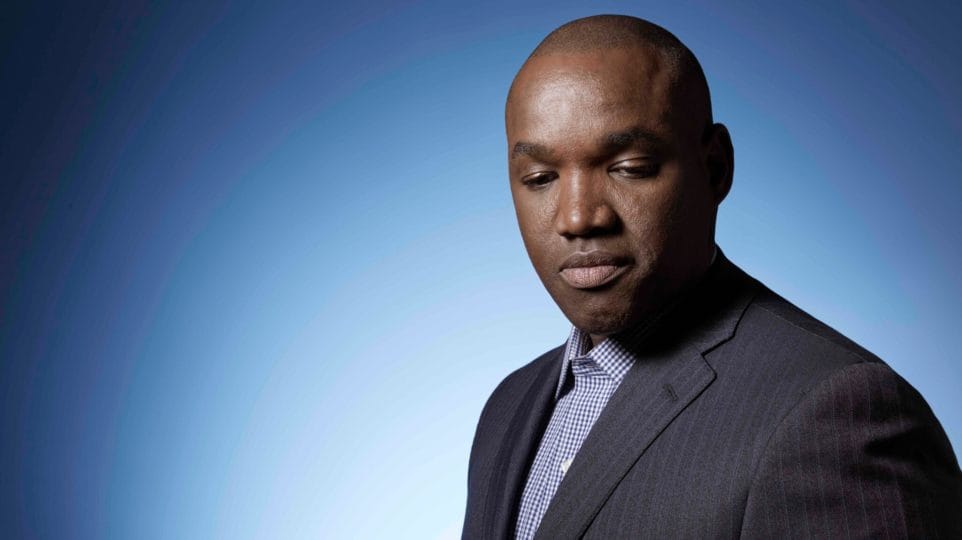 The leading American bel canto specialist on singing Rossini, Donizetti, and Bellini, and welcoming new audiences with his Lawrence Brownlee & Friends concerts.
Playlist
All selections feature tenor Lawrence Brownlee .
Gaetano Donizetti: "Ah! mes amis, quel jour de fête!" from La fille du régiment
Kaunas City City Orchestra
Constantine Orbelian, conductor
Donizetti & Bellini: Allegro io son
Delos DE-3515
Vincenzo Bellini: I puritani
Act I, "A te, o cara" 
Act III, "Credeasi, misera!"
Azamat Zheltyrguzov, baritone
Sarah Coburn, soprano
Tadas Girininkas, bass
Liudas Norvaišas, bass
Kaunas State Choir
Kaunas City City Orchestra
Constantine Orbelian, conductor
Bellini: I puritani
Delos DE-3537
Gioacchino Rossini: "Che ascolto!" from Otello
Kaunas City City Orchestra
Constantine Orbelian, conductor
Virtuoso Rossini Arias
Delos DE-3455
Rossini: "Ah! vieni, nel tuo sangue vendicherò le offese" from Otello
Michael Spyres, tenor
I Virtuosi Italiani
Corrado Rovaris, conductor
Amici e Rivali
Erato 9029526947
Two Spirituals arranged by Damien Sneed
Down by the Riverside
All Night, All Day
Damien Sneed, piano
Spiritual Sketches
LeChateau Earl Records
---