Weekdays, 6:00 am-10:00 am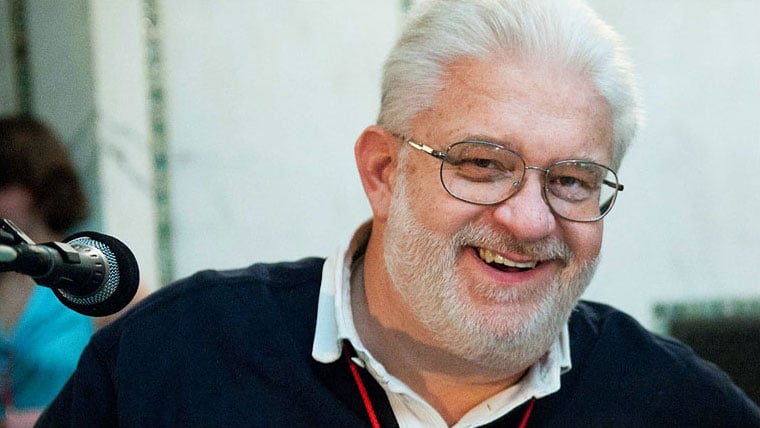 Mornings with Carl Grapentine is as essential to Chicago as that first cup of coffee.
Each day, Carl Grapentine's joie de vivre lights up the Morning Program on WFMT. He reports the headlines, what the weather's doing, and who won the big game (including the winning team's fight song). And of course, he'll play Bach and more to get your day going.
Carl's Morning Quiz
February 19, 2018
Rossini wrote the opera L'italiana in Algeri when he was 21 years old. The premiere was in Venice in 1813. One year later, Rossini wrote an opera for La Scala which might be considered a "spin-off" of The Italian in Algiers. What is the name of this Rossini opera?
Answer: Il turco in Italia, The Turk in Italy
February 16, 2018
To begin the next hour, we'll be hearing the famous quartet from Verdi's opera Rigoletto, "Bella figlia dell'amore." The quartet is sung by the title character, Rigoletto, his daughter Gilda, the Duke of Mantua, and... who? Who's the fourth character in Rigoletto's quartet?
February 15, 2018
In Greek mythology, she was one of the nine muses and goddesses of dance and chorus. In English, her name means "of or relating to dance." Who is she?
February 14, 2018
It's Valentine's Day and today's music is filled with love songs and romantic favorites. In what opera does a character by the name of Valentin sing the aria "Avant de quitter ces lieux"? Name the opera and the composer.
Answer: Faust by Charles Gounod
February 13, 2018
Who am I? I was born in 1856. I first gained fame as a music critic under the pen name Corno di Bassetto. One of the best-known playwrights of the 20th century, I won the Nobel Prize for literature. And I remain the only person to win both an Oscar and a Nobel Prize. I also wrote a book about Wagner. Who am I?
Answer: George Bernard Shaw