Weekdays, 6:00 am-10:00 am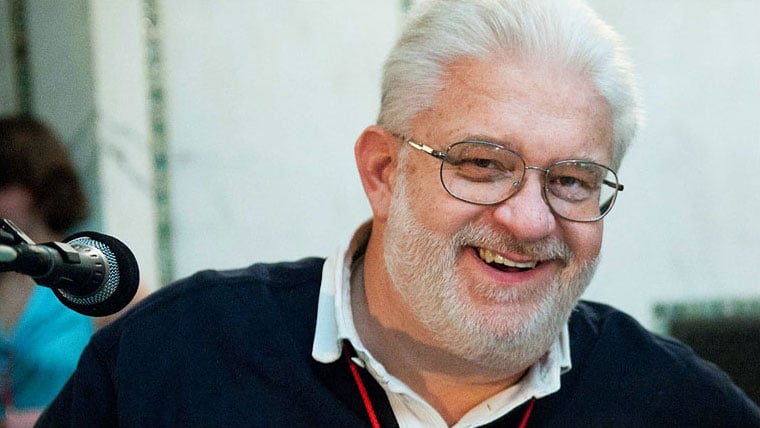 Mornings with Carl Grapentine is as essential to Chicago as that first cup of coffee.
Each day, Carl Grapentine's joie de vivre lights up the Morning Program on WFMT. He reports the headlines, what the weather's doing, and who won the big game (including the winning team's fight song). And of course, he'll play Bach and more to get your day going.
Raise your glasses with us at Ravinia on Saturday, July 14 as we celebrate Carl Grapentine, who retires as the long-time host of WFMT's Morning Program. You're invited to help WFMT send him off in style with a special with a pre-concert champagne reception before attending a performance with the Chicago Symphony Orchestra. Find more information at wfmt.com/events.
Carl's Morning Quiz
July 20, 2018
Neil Armstrong became the first man to set foot on the moon 49 years ago today, July 20, 1969, and we're playing "moon music" during this hour. What opera by Richard Strauss includes an orchestral interlude known as Moonlight Music?
July 19, 2018
During the 9:00 am hour, we will have music by three great Czech composers: Antonín Dvořák, Bedřich Smetana, and Josef Suk. Two of those three composers were related to each other. Who…and how?
Answer: Josef Suk not only studied with Dvořák but married his daughter Otilie. So he was Dvořák's son-in-law, or Dvořák was Suk's father-in-law.
July 18, 2018
We have mostly Russian music coming up during the 9:00 am hour, including the famous Russian Sailors Dance by Reinhold Glière. From what ballet does the Russian Sailors Dance come?
July 17, 2018
Today is the anniversary of the first performance of the Water Music by Georg Frideric Handel. The date is easily remembered: 7-17-1717! The music was played by musicians on a barge following King George I of England as they made their way from Whitehall Palace to Chelsea — and then back again in the wee hours of the morning. It was reported that the musicians had to play the entire composition three times! What river were they traversing as they played the Water Music?
July 16, 2018
Violinist and conductor Pinchas Zukerman was born on this date in 1948 in Tel Aviv — he turns 70 today. He moved to the U.S. to study at Juilliard at the age of 14. At 19, he shared the Leventritt Prize with violinist Kyung-wha Chung. His recording career numbers more than 110 releases with 21 Grammy nominations and continues today. His conducting career began in 1970 with the English Chamber Orchestra. And he conducted which prominent American chamber orchestra from 1980–1987?
Answer: St. Paul Chamber Orchestra