Weekdays, 6:00 am-10:00 am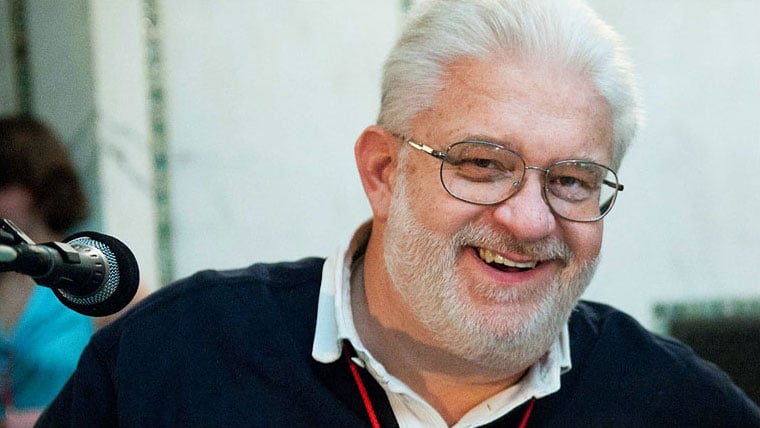 Mornings with Carl Grapentine is as essential to Chicago as that first cup of coffee.
Each day, Carl Grapentine's joie de vivre lights up the Morning Program on WFMT. He reports the headlines, what the weather's doing, and who won the big game (including the winning team's fight song). And of course, he'll play Bach and more to get your day going.
Carl's Morning Quiz
March 19, 2018
Charles Gounod's opera Faust had its premiere on this date — March 19, 1859 — in Paris. It quickly became one of the most popular operas in the repertory. In the current Lyric Opera production of Faust, who is singing the role of Mephistopheles?
Answer: Christian Van Horn
March 16, 2018
Conductor Sir Roger Norrington was born on this date in 1934 — he's 84 today. Sir Roger began his professional music career as a violinist and as a tenor soloist. In 1962, he founded the Schütz Choir of London. Then in 1978, he founded his own period-instrument orchestra and remained the music director for 20 seasons. What was the name of Sir Roger Norrington's orchestra?
Answer: The London Classical Players
March 15, 2018
Today is the Ides of March, the day on the Roman calendar that corresponds to March 15th. It was marked with religious observances and as a day for settling debts. It became famous as the day that Julius Caesar was assassinated in the Roman Senate in 44 B.C. Who wrote an opera about Julius Caesar titled Giulio Cesare?
March 14, 2018
Gilbert and Sullivan's operetta The Mikado had its premiere on this date in 1885 in London where it ran for 675 performances. The plot of the show involving the gentlemen of Japan, the Mikado, Nanki-Poo, Yum-Yum, Pooh-Bah, and the rest takes place in what fictitious Japanese town?
March 13, 2018
The German-born composer William Herschel moved to England and became an astronomer while continuing to compose. On March 13, 1781 he discovered the planet Uranus, the first planet discovered since antiquity. As a result, King George III appointed him Court Astronomer. In Gustav Holst's The Planets, what is the subtitle or nickname for the planet Uranus?