Weekdays, 6:00 am-10:00 am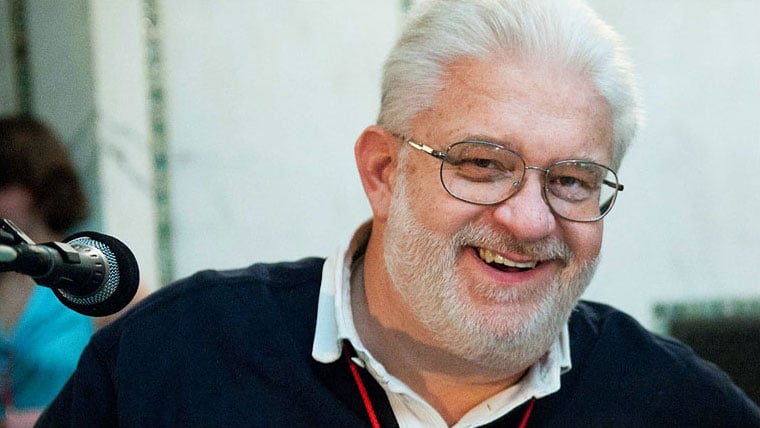 Mornings with Carl Grapentine is as essential to Chicago as that first cup of coffee.
Each day, Carl Grapentine's joie de vivre lights up the Morning Program on WFMT. He reports the headlines, what the weather's doing, and who won the big game (including the winning team's fight song). And of course, he'll play Bach and more to get your day going.
Raise your glasses with us at Ravinia on Saturday, July 14 as we celebrate Carl Grapentine, who retires as the long-time host of WFMT's Morning Program. You're invited to help WFMT send him off in style with a special with a pre-concert champagne reception before attending a performance with the Chicago Symphony Orchestra. Find more information at wfmt.com/events.
Carl's Morning Quiz
May 18, 2018
The American composer Meredith Willson was born on this date in Mason City, Iowa in 1902. Best remembered for writing the book, music, and lyrics for the Broadway show The Music Man, he wrote three other Broadway musicals and was twice nominated for Academy Awards for his film scores. Originally a flute and piccolo player, Meredith Willson was once a member of John Philip Sousa's band and was also a member of the New York Philharmonic led by Arturo Toscanini. When The Music Man opened on Broadway in 1957, who was the original Marian the Librarian?
May 17, 2018
One of the greatest voices of the 20th century, the Swedish soprano Birgit Nilsson was born 100 years ago today. In addition to her incomparable voice, Ms. Nilsson possessed a wicked sense of humor —there are so many humorous anecdotes about her. When asked which was her favorite role, she said, "Isolde made me famous. Turandot made me rich." When she was preparing her taxes and was asked if she had any dependents, she replied, "Only one. Rudolf Bing." What was her answer when she was asked the secret to singing the role of Isolde?
Answer: Comfortable shoes
May 16, 2018
Louis "Studs" Terkel was born in New York on this date in 1912 — 106 years ago today — but grew up in Chicago from the age of 8. Studs was an author, historian, actor, and broadcaster. His daily interview program ran on WFMT for 45 years and he received the 1985 Pulitzer Prize for his book The Good War. For most of those 45 years, Studs had a special designation on the WFMT roster of employees. While others were identified as announcers, engineers, and executives, etc., Studs was listed as…what? What was Studs's official title at WFMT?
May 15, 2018
Today is the birthday of the Italian composer and choirmaster, Claudio Monteverdi. Last year, the world celebrated the 450th anniversary of his birth; today is 451. Monteverdi composed both secular and sacred music and is considered a transitional figure between the Renaissance and the Baroque eras of music. Much of his career was spent in Venice where he was the Maestro di cappella at the Basilica of San Marcos, St. Mark's. Monteverdi is also generally credited with inventing the form we call "opera." What is the name of his 1607 opera, the earliest in the genre and still performed?
May 14, 2018
Name the composition. According to the composer, it was written onboard an ocean liner crossing the Atlantic on Christmas Day, 1896. He composed the piece in his head and then wrote down the notes upon his return to the U.S. It was first performed at Willow Grove Park, just outside Philadelphia on this date, May 14, 1897. But it wasn't until 90 years later, in 1987, that Congress designated this composition as the official National March of the United States of America. Name the composer and composition.
Answer: John Philip Sousa's "The Stars and Stripes Forever"