Weekdays, 6:00 am-10:00 am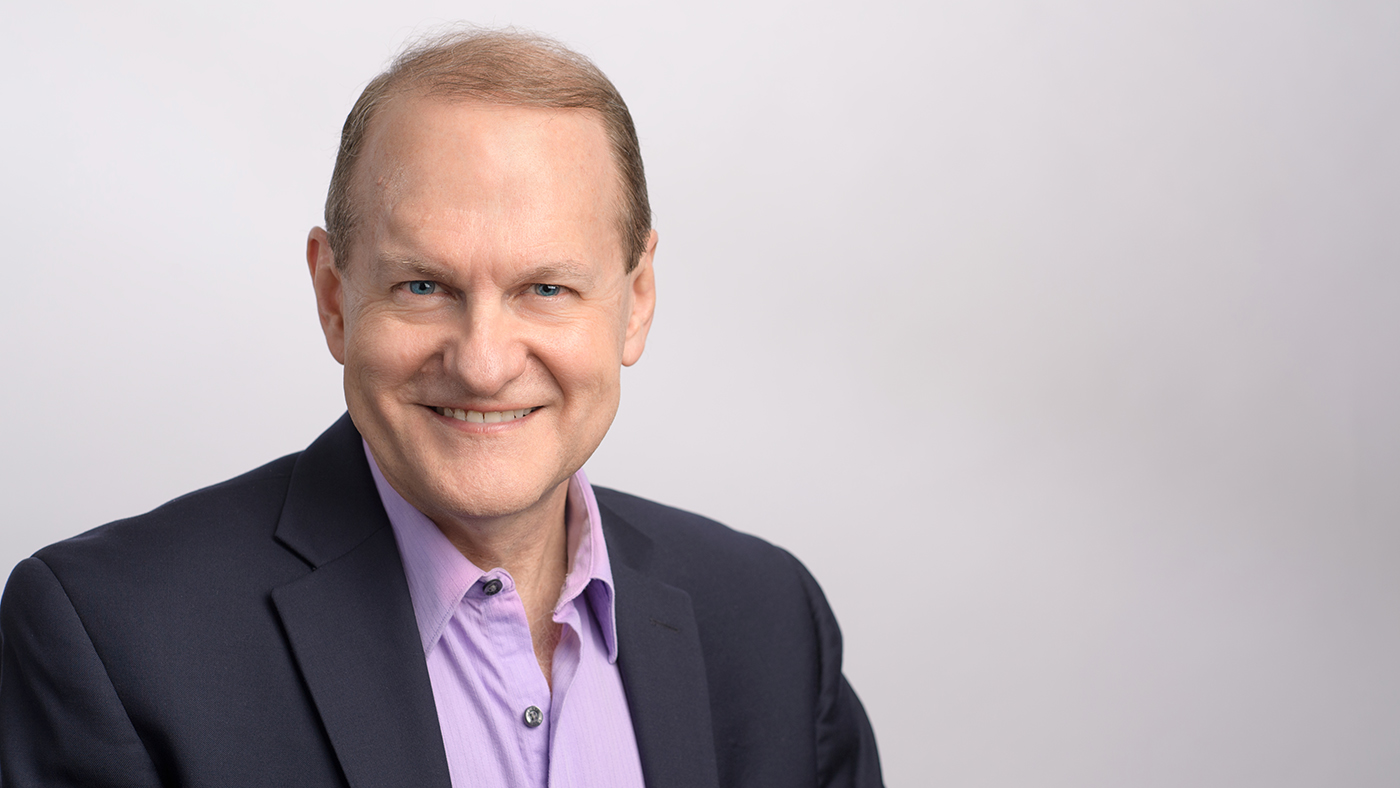 Get a great start to your weekday mornings with great music.
Dennis Moore always has an eclectic mix of classical music to accompany your weekday mornings. Whether you're at work, relaxing at home or are out-and-about, Dennis plays the perfect soundtrack to help jump start your week. Dennis joined the WFMT announcing staff in 1990 after being a regular listener to the station via cable during his ten years as music director of WMFE in Orlando, Florida. Dennis has worn many hats at WFMT: as program director, announcer, host of Music in Chicago, the Dame Myra Hess Concerts, concerts from Northeastern Illinois University, and special broadcast events including the Aspen Music Festival. Dennis is active making music around town (and in Reykjavik, Iceland and Malibu, California, among other locations) as a pianist with his partner, violinist Sara Su Jones.

Dennis's Morning Quiz
November 12, 2018
It's one of classical music's best-known compositions. Ludwig van Beethoven wrote it, but the work wasn't published until 1867, 40 years after Beethoven died. All who know and love it refer to the piece by its nickname. What is the title of this famous Beethoven "Bagatelle" in A minor?
November 9, 2018
He was born into a farming family in Wales in 1965. His description on Twitter is "bass-baritone, father, golfer, and fine-wine collector." He and tenor Andrea Bocelli performed together on the great lawn of Central Park, New York, in 2011 for 70,000 people. And in honor of this mystery artist's birthday, Carl Grapentine featured him in two songs of Vaughan Williams. Who is this popular bass-baritone?
November 8, 2018
Jennifer Higdon is a composer who has made her mark on the American musical landscape. We played one of Higdon's early works this morning, an arrangement of an instantly recognizable and frequently recorded hymn. Jennifer Higdon says it has been a pleasure to watch the joy that this piece brings to audiences. What is the name of this hymn, first published in 1779, that Ms. Higdon arranged for string quartet?
November 7, 2018
This morning, we played a celebrated piece by Hector Berlioz inspired by a famous legend with whom author Johann Wolfgang von Goethe is closely associated. This "Hungarian March" is taken from a work Berlioz wrote for solo voices, chorus, children's chorus, and orchestra; the French composer called it a "dramatic legend." What is the name of this massive piece from which the "Hungarian March" comes?
Answer: "The Damnation of Faust" or Eight Scenes from "Faust"
October 19, 2018
The opening line of a song by Hugo Wolf says "little things also can delight us." Jascha Heifetz loved to delight his audiences with pieces of only a few minutes in length, showing off his brilliant skill, inventiveness, and ingenuity as an arranger. Heifetz arranged several numbers from George Gershwin's operatic masterpiece "Porgy & Bess". This morning we played Itzhak Perlman's recording of a well-known "Porgy & Bess" excerpt. Which one was it?
Answer: "It Ain't Necessarily So"
October 18, 2018
Maurice Ravel wrote a piece for orchestra that he originally intended as a ballet. He patterned it after Viennese waltzes, and it has been turned into a ballet by both George Balanchine and Frederick Ashton. (We played a recording of this work earlier with Paul Paray and the Detroit Symphony Orchestra.) What's the title of this Ravel tribute to Johann Strauss, Jr.?
October 17, 2018
Earlier this morning we played something from a new recording by cellist Yo-Yo Ma. It's music he has been playing since he was a 4-year-old prodigy, and the superstar cellist said he keeps finding ways to reinterpret it and keep it fresh. Sometimes called the Everest of the cellist's repertoire, what are these pieces that Ma just recorded for the third and, in all likelihood, final time?
Answer: J.S. Bach's Cello Suites
October 16, 2018
Around 7:45 this morning we played a famous minuet, a charming piece that comes from a string quintet that was composed in 1771. This minuet has appeared in arrangements for piano, mandolins, accordion, saxophone, and even an a cappella choir with a Latin text. This morning, we featured Bobby McFerrin's arrangement for voice and orchestra. Who is the author of this minuet, one of classical music's "greatest hits"?
October 15, 2018
This morning, just after 7:30, Carl Grapentine played something by Johann Sebastian Bach — one of the best-loved pieces from Bach's entire output. It's derived from Bach's Cantata No. 147, Herz und Mund und Tat und Lebe (Heart and Mouth and Deed and Life). What is the name of this famous Bach chorale?
Answer: "Jesu, Joy of Man's Desiring"
October 12, 2018
Heard earlier, between 7:30 and 8, was a piece of musical theater by Leonard Bernstein. When asked whether it's an opera, an operetta, or a musical comedy, Bernstein replied that it's whichever you prefer. What's the title of this Leonard Bernstein show based on a novella by Voltaire?