Weekdays, 6:00 am-10:00 am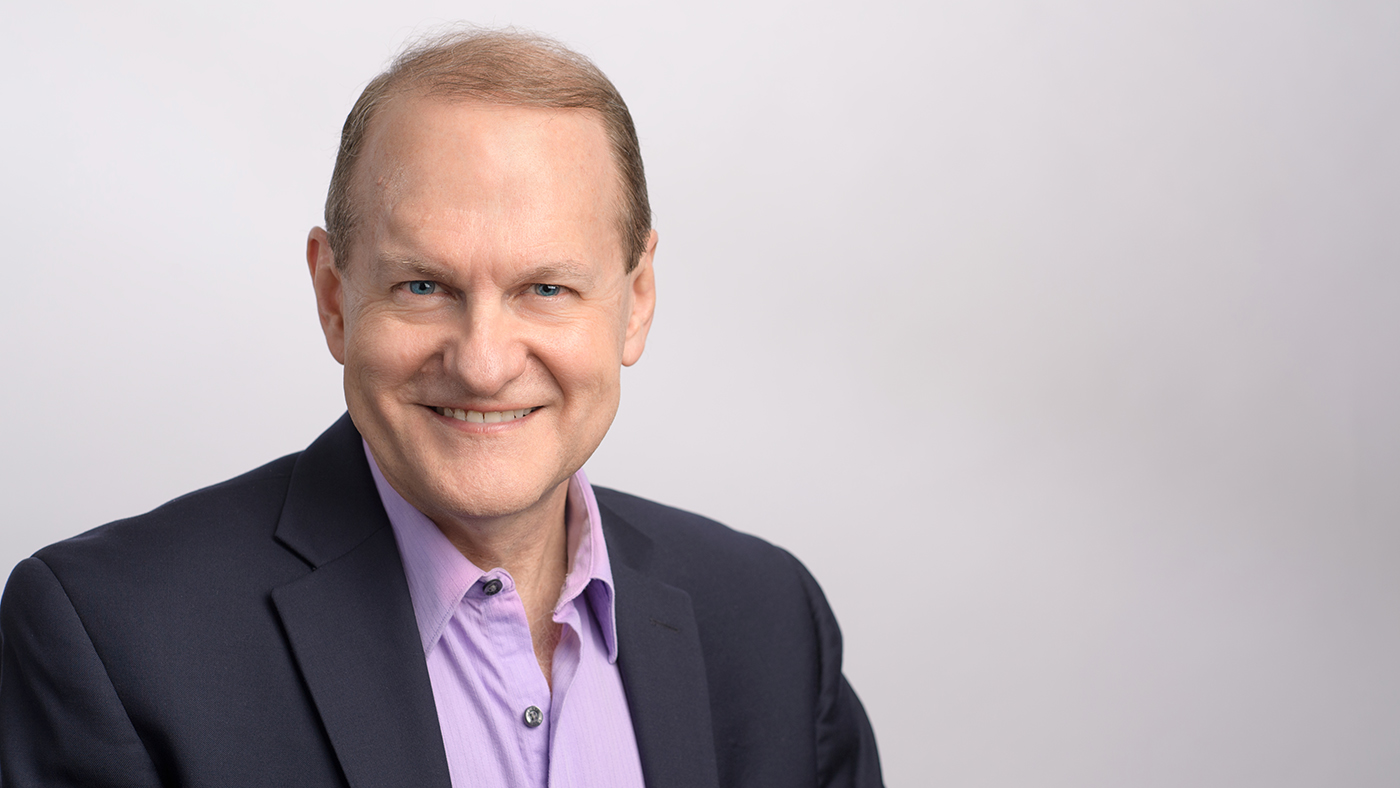 Get a great start to your weekday mornings with great music.
Dennis Moore always has an eclectic mix of classical music to accompany your weekday mornings. Whether you're at work, relaxing at home or are out-and-about, Dennis plays the perfect soundtrack to help jump start your week. Dennis joined the WFMT announcing staff in 1990 after being a regular listener to the station via cable during his ten years as music director of WMFE in Orlando, Florida. Dennis has worn many hats at WFMT: as program director, announcer, host of Music in Chicago, the Dame Myra Hess Concerts, concerts from Northeastern Illinois University, and special broadcast events including the Aspen Music Festival. Dennis is active making music around town (and in Reykjavik, Iceland and Malibu, California, among other locations) as a pianist with his partner, violinist Sara Su Jones.

Dennis's Morning Quiz
August 24, 2018
Tomorrow evening at Ravinia, the Pacifica Quartet performs Haydn, Bartók, and Mendelssohn in the Bennett Gordon Hall Classics Series at 6:00 pm. After a 22-year run, and 17 years with no personnel changes, the Pacifica Quartet replaced two of its members in 2017. Founding players — wife and husband Simin Ganatra and Brandon Vamos — chose Austin Hartman and Guy Ben-Ziony of Israel to join the group. Which string instruments do these new members of the Pacifica Quartet play?
August 23, 2018
The final movement of Beethoven's Eroica symphony is a set of ten variations on a theme first heard by the public in Beethoven's only ballet, which was first performed in Vienna in 1801. It concerns a figure from Greek mythology. What is the name of this ballet by Beethoven?
Answer: The Creatures of Prometheus
August 22, 2018
Pianist Garrick Ohlsson — one of the world's greatest pianists — possesses an unusually vast repertoire that includes more than 80 concertos. The winner of many competitions and awards, Ohlsson became, in 1970, the first American ever to win the gold medal at what famous piano competition?
Answer: The Chopin Competition in Warsaw
August 21, 2018
What do these musical works all have in common: Vivaldi's Violin concerto in E, Op. 8/1; Benjamin Britten's Symphony, Op. 44; Beethoven's Violin Sonata #5; and Schumann's Symphony #1?
Answer: They are all nicknamed Spring.
August 20, 2018
On this date, 25 years ago in 1993, Joan Tower's Fanfare for the Uncommon Woman #5 was first performed at the opening of the Joan and Irving Harris Concert Hall at Colorado's Aspen Music Festival. The fanfare was the fifth in a series dedicated to "uncommon" women – women who take risks and are adventurous in their actions and goals. The first fanfare is dedicated to a conductor who has recorded all five of Tower's fanfares with the Colorado Symphony, and who was at Ravinia with the Chicago Symphony this past weekend. What is that conductor's name?
August 17, 2018
This weekend at the Ravinia Festival, the Chicago Symphony Orchestra concludes its summer residency with programs that include two works by Leonard Bernstein. Sunday afternoon at 5, Marin Alsop conducts Bernstein's Symphony #1, Jeremiah, with mezzo-soprano J'Nai Bridges. And Marin Alsop and the CSO will open tomorrow night's Ravinia concert at 7:30 with Bernstein's Slava! A Political Overture which premiered in 1977. The piece is a tribute to Bernstein's longtime friend, a great cellist whose nickname was Slava. Who is that cellist?
Answer: Mstislav Rostropovich
August 16, 2018
On this date in 1932, a piece by George Gershwin was given its first performance by the New York Philharmonic at the 8,000-seat Lewisohn Stadium that once stood in New York City's West Harlem. The composition is an overture that was inspired by music Gershwin heard on a 1932 vacation, featuring the rhythms and musical instruments of the country he visited. Which country gave Gershwin the idea to write this piece, which he originally titled Rumba?
Answer: Cuba — it's the Cuban Overture.
August 15, 2018
The final concerts of the 2018 Grant Park Music Festival season are tonight, Friday, and Saturday at the Pritzker Pavilion in Millennium Park. This evening at 6:30, you can hear opera stars of tomorrow from Lyric Opera of Chicago's Ryan Opera Center with the Grant Park Orchestra in Gian-Carlo Menotti's radio opera, The Old Maid and the Thief. Longtime festival patron and Chicago broadcaster Ron Magers will perform as the narrator. Gian Carlo Menotti, who died in 2007 at the age of 95, wrote his first opera before he was 11. His most famous work in the genre is the hugely popular holiday season classic that premiered on NBC television in 1951. What's the name of that Menotti opera?
Answer: Amahl and the Night Visitors
August 14, 2018
Writing a review of Claude Debussy's La mer, a fellow composer said that in the first sketch, called "From Dawn to Midday at Sea", "there's one particular moment between half past ten and quarter to eleven that I found stunning!"  The composer who wrote this was once removed by police escort from a concert for beating a critic with his cane. Who was the reviewer?
Paul Dukas
Eric Satie
Camille Saint-Saëns
Igor Stravinsky
August 13, 2018
A question about Leonard Bernstein, whose centenary Classical WFMT and the music world are observing this month: Bernstein was born in 1918 in Lawrence, Massachusetts to Ukrainian/Jewish immigrants. But this renowned composer, conductor, and educator's original first name was not Leonard! He changed his name to Leonard when he was 16 years old. What was Leonard Bernstein's original birth name?