Weekdays, 6:00 am-10:00 am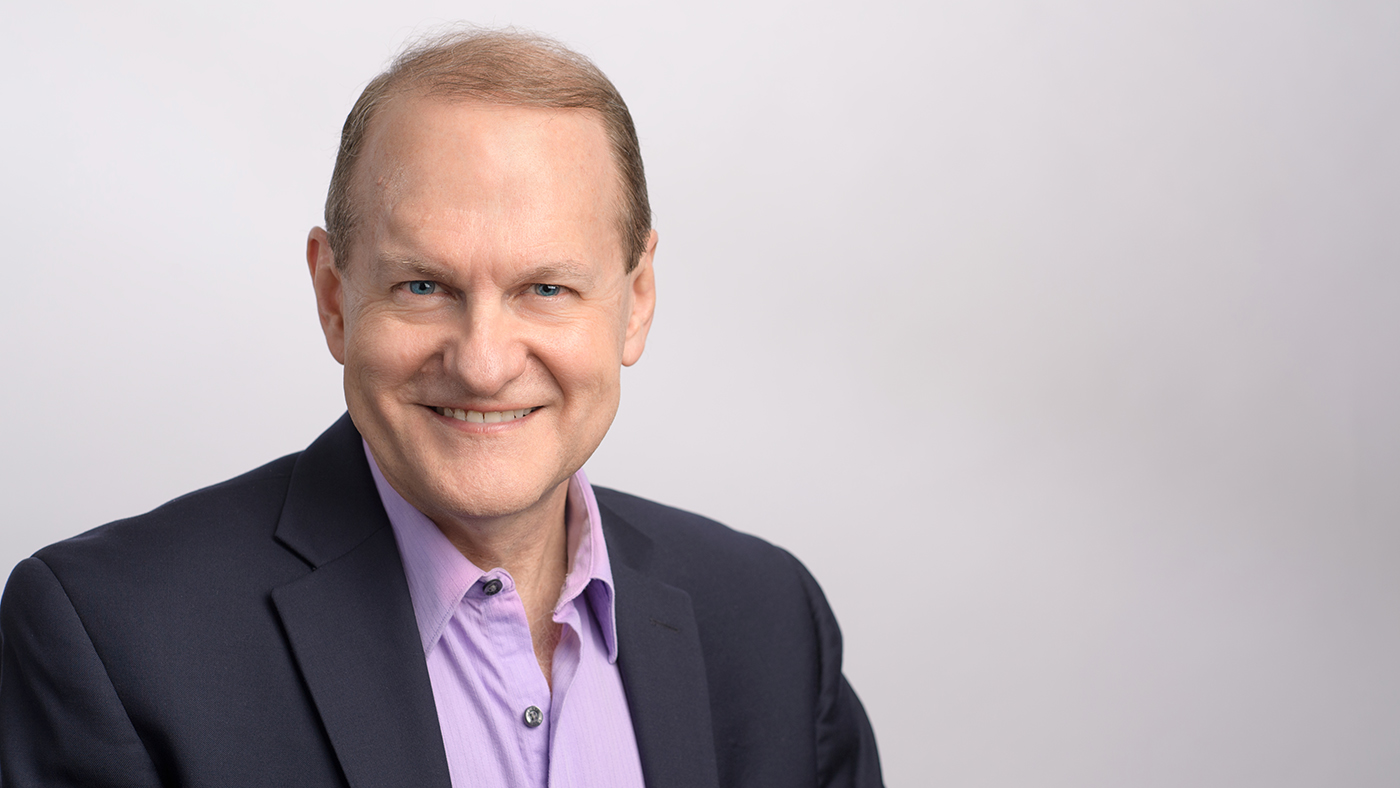 Get a great start to your weekday mornings with great music.
Dennis Moore always has an eclectic mix of classical music to accompany your weekday mornings. Whether you're at work, relaxing at home or are out-and-about, Dennis plays the perfect soundtrack to help jump start your week. Dennis joined the WFMT announcing staff in 1990 after being a regular listener to the station via cable during his ten years as music director of WMFE in Orlando, Florida. Dennis has worn many hats at WFMT: as program director, announcer, host of Music in Chicago, the Dame Myra Hess Concerts, concerts from Northeastern Illinois University, and special broadcast events including the Aspen Music Festival. Dennis is active making music around town (and in Reykjavik, Iceland and Malibu, California, among other locations) as a pianist with his partner, violinist Sara Su Jones.

Dennis's Morning Quiz
October 9, 2018
He was born on this date, October 9, in 1835, in Paris. An incredibly prolific composer over the course of his long life, he wrote his first symphony when he was 16 and went on to write four more. In addition, he produced five piano concertos, three violin concertos, two cello concertos, and many other works for soloists and orchestra. On this morning's edition of Carl's Almanac, Carl Grapentine featured a famous dance from an opera by this composer which faced problems with the censors. The opera was banned for a period of time in London. Who is this composer?
Answer: Camille Saint-Saëns
October 8, 2018
Earlier this morning, we played an orchestral excerpt from one of the operas of Giacomo Meyerbeer. The most recognizable "tune" from this historical drama by Meyerbeer is a coronation march which ends with a large crowd heaping praises on the title character for the miracles he has accomplished. What Meyerbeer opera is this?
Answer: Le prophète (The Prophet)
October 5, 2018
Puccini's La bohème opens tomorrow night at Lyric Opera of Chicago. This morning we featured the duet near the end of Act 1, "O soave fanciulla," in which Mimi approaches the poet Rodolfo to light her candle because it has gone out. And then, somehow, she loses her key in his room. This morning around 7:45, I played a recording with a famous tenor who made his La Scala debut in this role, opposite his childhood friend singing the part of Mimi. Who are they?
Answer: Mirella Freni and Luciano Pavarotti
October 4, 2018
Just before "Carl's Almanac" this morning at 7:30, we aired a Beethoven piano sonata performed by Brazilian pianist Nelson Freire. This famous Beethoven work is best known by a nickname that came about when German music critic and poet Ludwig Rellstab said the piece reminded him of a natural nocturnal phenomenon on Switzerland's Lake Lucerne. What's the name of this Beethoven piano sonata?
Answer: Beethoven's Moonlight Sonata (Piano Sonata #14 in C-sharp minor)
October 3, 2018
Today, it's a "Who am I?" She is one of Greece's gifts to the opera world, a mezzo-soprano who put together one of the most exciting opera careers in the second half of the twentieth century. Earlier, we played her recording of Rosina's "Una voce poco fa" from The Barber of Seville, an excellent example of her style. Who is this Greek mezzo-soprano who was a protégé of conductor Herbert von Karajan?
October 2, 2018
The German composer of Polish descent Moritz Moszkowski had an international reputation when he died in 1925. These days, he's known mostly for a group of pieces that he wrote originally for piano duet. This morning, we played a classic 1957 recording conducted by Ataúlfo Argenta of the orchestral version of one of these pieces, titled "Bolero." What is title of the parent work from which Moszkowski's "Bolero" comes?
October 1, 2018
You may know that our national anthem, "The Star-Spangled Banner," has lyrics by Maryland native Francis Scott Key. But did you realize that the musical score was composed by an Englishman? John Stafford Smith wrote the melody as a drinking song for a London social club. It turns out Smith studied with a composer whose music we featured earlier this morning (before 8 o'clock). Who is this English composer who, in his later years, gave instruction to the composer of "The Star-Spangled Banner"?
September 28, 2018
Earlier, we played a work by Antonin Dvorak that's a rare find in the concert hall. It's a tuneful piece for soloist with orchestra that Dvorak reworked probably more than any other composition. What's the title of this piece?
Answer: Dvorak's Violin Concerto in a minor
September 27, 2018
This past June 21 marked the 150th anniversary of the first performance of the Wagner opera about love, cobblers, and 16th-century songs contests. It's Wagner's only attempt at comedy, and is also the longest opera he composed. We played its overture right after the 8 o'clock news this morning. Which Wagner opera is this?
Answer: Die Meistersinger von Nürnberg
September 26, 2018
Today is the birthday of George Gershwin, whose music Carl Grapentine featured this morning on his Almanac. Right after the Gershwin pieces, we played music by another Brooklyn-born composer whose career also encompassed Broadway, Hollywood, and the concert hall. He's best known to some audiences as the composer of the Academy Award-nominated score for the epic western The Big Country. Who is this?