Weekdays, 6:00 am-10:00 am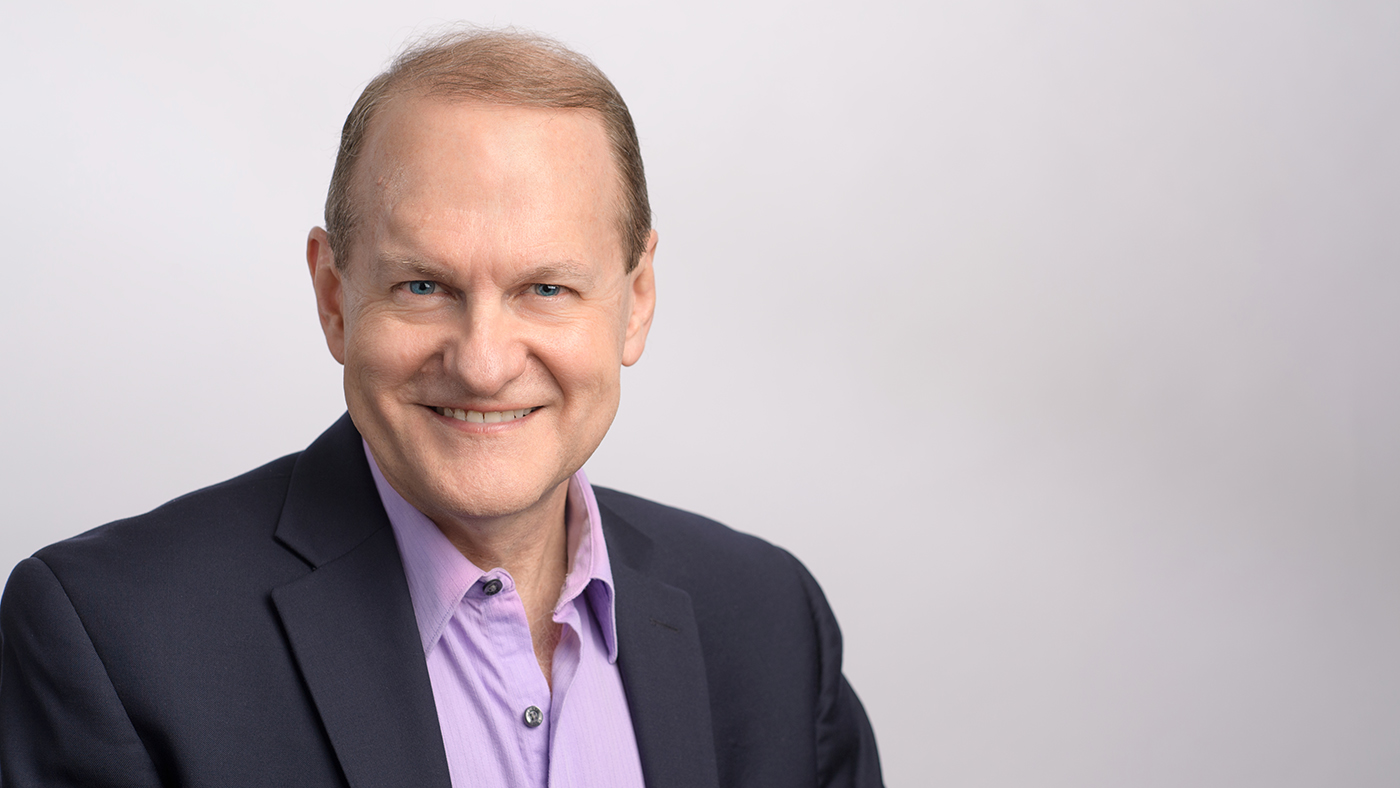 Get a great start to your weekday mornings with great music.
Dennis Moore always has an eclectic mix of classical music to accompany your weekday mornings. Whether you're at work, relaxing at home or are out-and-about, Dennis plays the perfect soundtrack to help jump start your week. Dennis joined the WFMT announcing staff in 1990 after being a regular listener to the station via cable during his ten years as music director of WMFE in Orlando, Florida. Dennis has worn many hats at WFMT: as program director, announcer, host of Music in Chicago, the Dame Myra Hess Concerts, concerts from Northeastern Illinois University, and special broadcast events including the Aspen Music Festival. Dennis is active making music around town (and in Reykjavik, Iceland and Malibu, California, among other locations) as a pianist with his partner, violinist Sara Su Jones.

Dennis's Morning Quiz
March 3, 2020
Christoph Gluck was a composer of operas in the early part of the classical era.  Earlier, we heard the "Dance of the Furies" from Gluck's most famous piece, a retelling of a Greek myth that celebrates the power of music to vanquish death and remove its sting.  What is the title of this important work by Gluck that revolutionized opera?
Answer: "Orfeo ed Euridice" ("Orpheus and Euridice")
March 2, 2020
An "Outdoor Overture" was written in 1938 by a famous American composer for a mid-winter concert being given by the orchestra of the High School of Music and Art in New York City.  Our mystery author relished the idea of playing a role in introducing good contemporary American music to young performers.  Who is he?
February 28, 2020
The polka is a dance that originated in mid-19th century Bohemia; it was later exported to Vienna, precipitating its spread throughout Europe. Johann Strauss, with his brother Josef, wrote a polka for one of his several visits to Russia.  What is the title of this famous Strauss polka for the strings of the orchestra with glockenspiel?
February 27, 2020
Pianist Alexis Weissenberg played this morning a brief work by Ludwig van Beethoven – an energetic and showy rondo that Beethoven left unfinished.  Beethoven's publisher and colleague, Anton Diabelli, completed it and gave the piece its catchy title.  By what name is Beethoven's "Rondo a capriccio" better known?
Answer: Rage Over a Lost Penny
February 26, 2020
We featured cellist Yo-Yo Ma this morning in a couple of pieces:  the Cello Concerto in D by Luigi Boccherini, and an aria from an opera by Antonín Dvořák arranged for cello and orchestra.  Name either the title of the aria or the name of the Dvořák opera from which it comes.
Answer: "Song to the Moon" from "Rusalka"
February 25, 2020
She's a pianist from Buenos Aires, who turns 80 next year.  She rose to international prominence when she won the seventh International Chopin Piano Competition in Warsaw in 1965, at the age of 24.  Who is this artist whose Argentinian passion is irresistible?
February 24, 2020
This morning, Australian guitarist John Williams played a work by French baroque composer François Couperin.  Guitarist Andy Summers, who was with the band, The Police, used it as the name of an album he recorded in 2009. What is the enigmatic title of this piece that Couperin composed for harpsichord in 1717?
Answer: "The Mysterious Barricades" ("Les Barricades Mystérieuses")
February 21, 2020
"Walking Tune" is the title of a lovely piece written while its Australian-born maverick composer was hiking in Scotland.  Our mystery composer collected folk songs, and his most famous composition, "Country Gardens", made him a wealthy man.  Who wrote "Walking Tune"?
February 20, 2020
Born in China in 1987, today's mystery artist was encouraged by her parents to make music at a young age.  She has risen to the top of the classical music world as an internationally recognized concert pianist, and this past Sunday she dazzled an Orchestra Hall audience with her amazing artistry.  Earlier, we heard her play two pieces by Alexander Scriabin.  Who is she?
February 19, 2020
Johannes Brahms composed a choral work shortly after his mother died using scriptures from the Old and New Testaments that speak of comfort and consolation.  What is the title of this very personal sacred music of Brahms that includes "How Lovely are Thy Dwellings"?