Weekdays, 6:00 am-10:00 am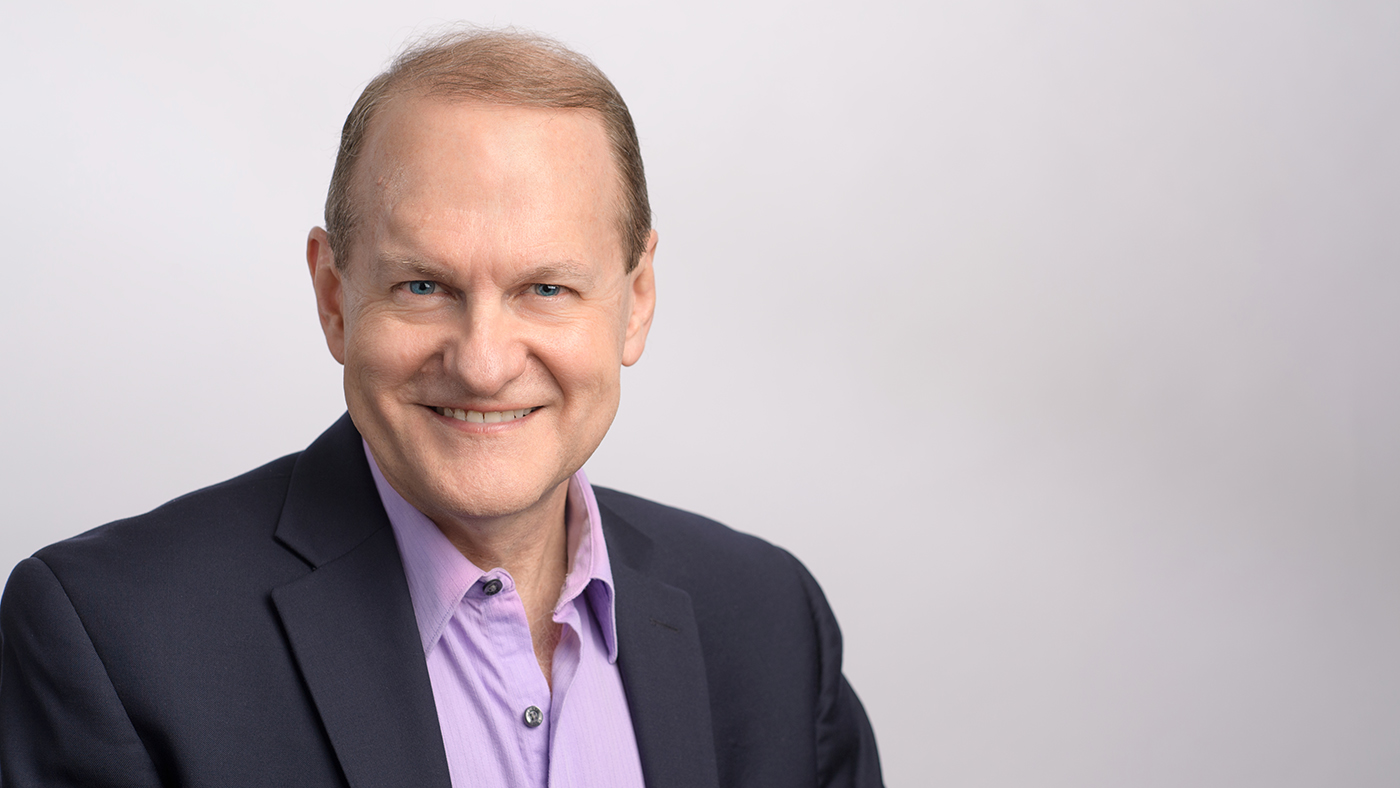 Get a great start to your weekday mornings with great music.
Dennis Moore always has an eclectic mix of classical music to accompany your weekday mornings. Whether you're at work, relaxing at home or are out-and-about, Dennis plays the perfect soundtrack to help jump start your week. Dennis joined the WFMT announcing staff in 1990 after being a regular listener to the station via cable during his ten years as music director of WMFE in Orlando, Florida. Dennis has worn many hats at WFMT: as program director, announcer, host of Music in Chicago, the Dame Myra Hess Concerts, concerts from Northeastern Illinois University, and special broadcast events including the Aspen Music Festival. Dennis is active making music around town (and in Reykjavik, Iceland and Malibu, California, among other locations) as a pianist with his partner, violinist Sara Su Jones.

Dennis's Morning Quiz
October 3, 2019
Today is the birthday of a Polish-born conductor who enjoyed a 56-year relationship with the Minnesota orchestra, first as music director, then later as conductor laureate. He became the oldest conductor ever to perform at London's Royal Festival Hall, and died in 2017 at age 93. Who is this major conducting figure and highly regarded composer?
Answer: Stanislaw Skrowaczewski
October 2, 2019
"If I Were King" ("Si j'étais roi") is the title of a comic opera that was first performed in Paris in 1852. It's considered by some to be the finest work of its French composer, who also wrote the well-known Christmas carol, "O Holy Night". Who is he?
September 30, 2019
It is the last symphony Felix Mendelssohn composed, but it's the only one of his 'named' symphonies that Mendelssohn deemed worthy of publication. Earlier, we heard the lively second movement of his Symphony No. 3.  The work was originally published without any subtitle. However, Mendelssohn always referred to his Third Symphony by what nickname?
September 27, 2019
"American Reflections" is a collection of recordings made by a Chicago-area choral ensemble on its recent concert tour of England.  We heard the traditional American tune "Long Time Ago". What is the name of this professional chamber choir based about 40 miles west of Chicago?
Answer: St. Charles Singers
September 24, 2019
He's a Peruvian operatic tenor, particularly known for singing roles in bel canto operas. Opera News said his voice "is like the engine in a Porsche 911; when you hear it, you know you're in the presence of something finely tuned and luxurious."  Earlier, we heard this widely sought-after singer in "Mattinata", a song by Leoncavallo which is sung to wake up a beloved lady.  Who is this tenor from Lima, Peru?
Answer: Juan Diego Flórez
September 23, 2019
Autumn arrived this morning; the autumnal equinox was at 2:50 AM Central Time. On his Alamanac, Carl Grapentine welcomed fall with the autumn portion of a ballet titled "The Seasons" by which Russian composer?
Answer: Alexander Glazunov
September 20, 2019
During the Baroque period in music the orchestra was born, and concertos started to appear giving soloists the chance to properly show off. We heard Wolfgang Schulz perform a concerto for his instrument by Telemann.  What instrument did Wolfgang Schultz play?
September 19, 2019
Earlier this morning, we heard music specially composed for the coronation of England's King George II.  Who wrote this choral anthem, and three others, to usher in this new monarch in 1727?
Answer: Georg Frideric Handel
September 18, 2019
Joaquin Rodrigo's very popular "Fantasia para un Gentilhombre" was inspired by another composer's music.  Rodrigo took themes from a 17th-century Spanish musician and priest and expanded them into his concerto for guitar and orchestra.  Earlier, we heard the piece that Rodrigo used as the basis for the concerto's final movement.  We're looking for either the title of this work or the name of the Spanish composer from the 1600s who wrote it.
Answer: "Canarios" by Gaspar Sanz
September 17, 2019
The "Hungarian March" by Hector Berlioz was inspired by a famous legend with whom author Johann Wolfgang von Goethe is closely associated. It's part of a work Berlioz wrote for solo voices, chorus, children's chorus, and orchestra; the French composer called it a "dramatic legend." What is the name of this massive piece from which the "Hungarian March" comes?
Answer: "The Damnation of Faust" or Eight Scenes from "Faust"