Weekdays, 6:00 am-10:00 am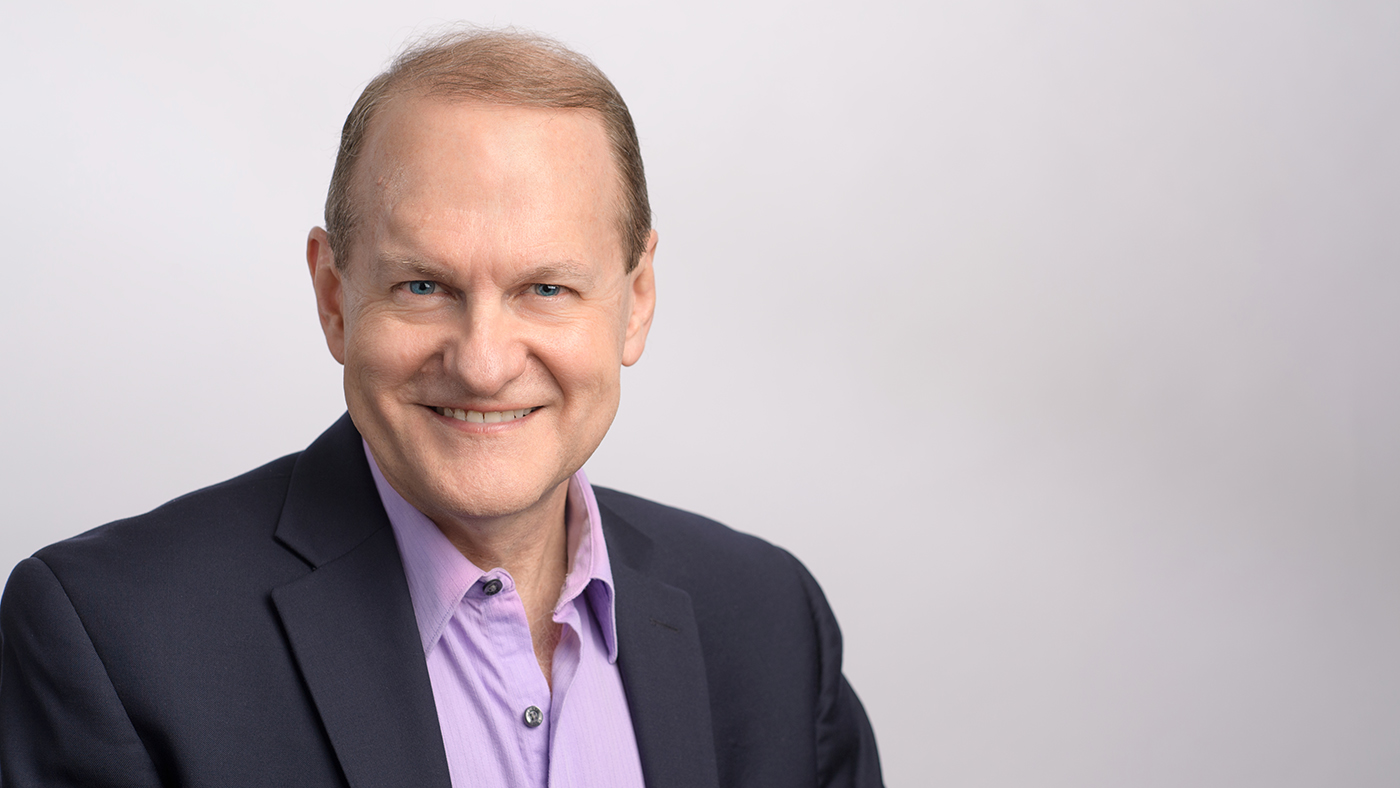 Get a great start to your weekday mornings with great music.
Dennis Moore always has an eclectic mix of classical music to accompany your weekday mornings. Whether you're at work, relaxing at home or are out-and-about, Dennis plays the perfect soundtrack to help jump start your week. Dennis joined the WFMT announcing staff in 1990 after being a regular listener to the station via cable during his ten years as music director of WMFE in Orlando, Florida. Dennis has worn many hats at WFMT: as program director, announcer, host of Music in Chicago, the Dame Myra Hess Concerts, concerts from Northeastern Illinois University, and special broadcast events including the Aspen Music Festival. Dennis is active making music around town (and in Reykjavik, Iceland and Malibu, California, among other locations) as a pianist with his partner, violinist Sara Su Jones.

Dennis's Morning Quiz
November 29, 2019
Earlier, the Philharmonia Orchestra performed selections from "Turandot".  But it isn't the opera for which Giacomo Puccini composed the now famous 'Nessun Dorma' aria.  Instead, it's a stage work that predates Puccini's creation by more than a century.  Which German composer created music for the play "Turandot"?
Answer: Carl Maria von Weber
November 27, 2019
Quartet San Francisco, known for its arrangements of tango and jazz works, has recorded songs by a famous American jazz pianist and composer who had strong roots in the San Francisco Bay area.  Earlier, they played his composition, "Kathy's Waltz", which the composer named after his daughter.  What's the name of the waltz's author?
November 26, 2019
Pianist Lang Lang played a piece from a set of three quintessential Romantic miniatures. Each of the pieces, originally for voice and piano, depicts a separate facet of love.  Lang Lang offered "Liebestraum" (or "Dream of Love") No. 1, though No. 3 is, by far, the best-known work of the set.  Who is the composer?
November 25, 2019
The most famous creation of Mexico's Manuel Ponce was part of our musical lineup this morning.  Originally for voice and piano, the song first appeared in print in 1914 and, thanks to its subsequent popularity, Ponce's name became known in many countries. What's the title of this song that was so much a part of Latin American popular culture during the first few decades of the twentieth century?
Answer: "Estrellita" ("Little Star")
November 22, 2019
This morning on the Morning Program pianists Lara Downes and Simone Dinnerstein played a work by composer, vocalist, filmmaker, and choreographer Meredith Monk.  In the 1980s, Meredith Monk wrote and directed a film about the experiences of immigrants entering the United States at the turn of the century, and her piece for two pianos has the same title.  What's the name of this composition?
November 21, 2019
This morning on his Almanac, Carl Grapentine noted the premiere of a symphony on this date in 1937.  The work was a great success, both artistically and politically.  The latter was significant because this composer's Fifth Symphony would have to meet with the approval of the State.  Who is the author of this Symphony No. 5 whose first performance was followed by an ovation that lasted almost an hour?
Answer: Dmitri Shostakovich
November 20, 2019
Polish composer Frédéric Chopin's two contributions to the piano concerto genre date from early in his career. Earlier, we heard the final movement of No. 1, which was actually the second concerto Chopin wrote, but the first to be published.  The soloist was a Polish-American pianist whose Chopin interpretations are regarded as some of the best of all time.  Who is this pianist with a career spanning eight decades?
November 19, 2019
In the years 1809 and 1810, Beethoven composed music for a play by Goethe that depicts the life of a Flemish nobleman who liberated the Dutch provinces in the 16th century.  What is the title of this play by Goethe for which Beethoven provided incidental pieces?
Answer: "Egmont" Overture
November 18, 2019
It is Tchaikovsky's second and longest ballet, which premiered in St. Petersburg in 1890.  Unfortunately, it failed to become a hit during the composer's lifetime.  What is the title of this Tchaikovsky ballet whose best tunes became songs in the Walt Disney animated feature version?
November 15, 2019
A young girl and her family are at the center of a work by Gabriel Fauré.  It's from a set of six short character pieces for piano duet; earlier, the Reykjavik Wind Quintet played its opening movement.  What's the title of this Fauré suite that begins with a nursery song?