Weekdays, 6:00 am-10:00 am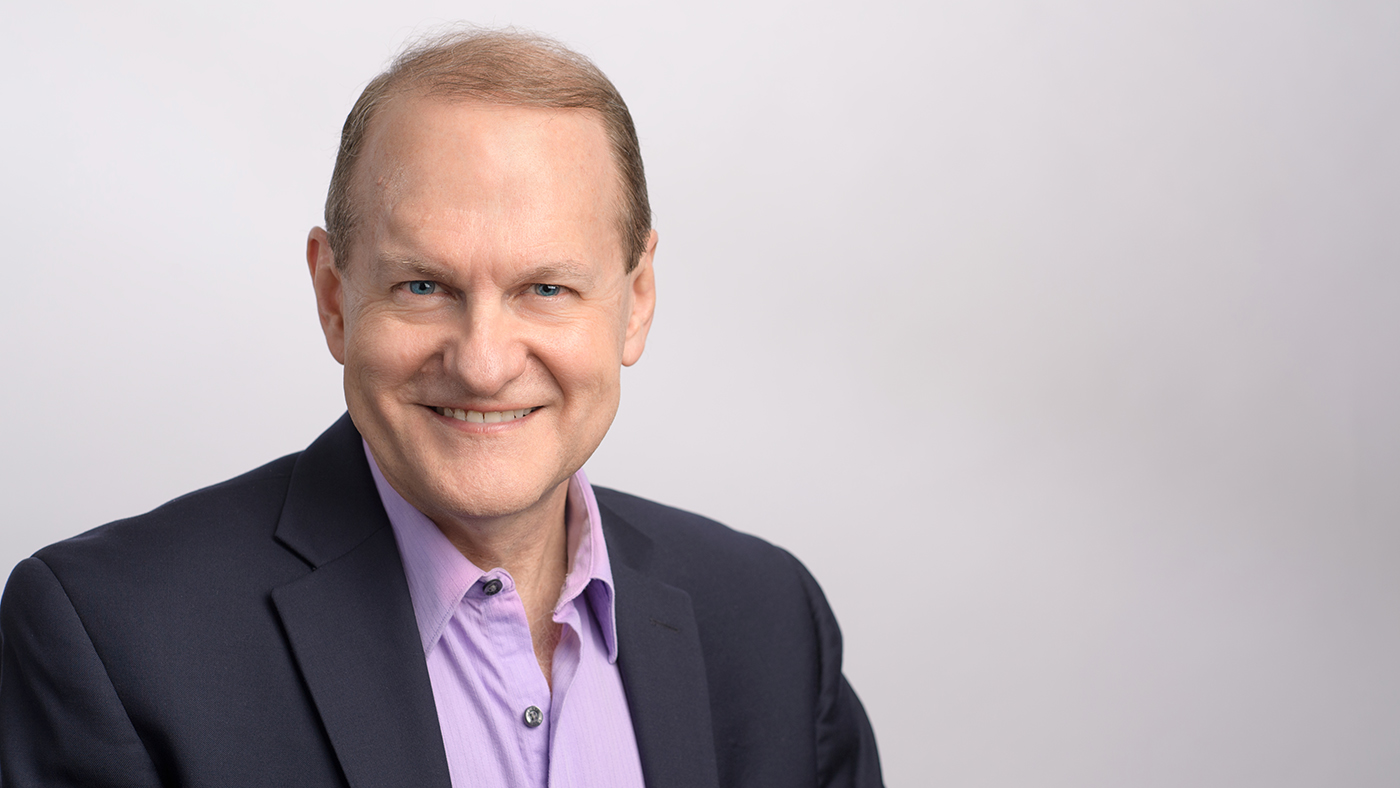 Get a great start to your weekday mornings with great music.
Dennis Moore always has an eclectic mix of classical music to accompany your weekday mornings. Whether you're at work, relaxing at home or are out-and-about, Dennis plays the perfect soundtrack to help jump start your week. Dennis joined the WFMT announcing staff in 1990 after being a regular listener to the station via cable during his ten years as music director of WMFE in Orlando, Florida. Dennis has worn many hats at WFMT: as program director, announcer, host of Music in Chicago, the Dame Myra Hess Concerts, concerts from Northeastern Illinois University, and special broadcast events including the Aspen Music Festival. Dennis is active making music around town (and in Reykjavik, Iceland and Malibu, California, among other locations) as a pianist with his partner, violinist Sara Su Jones.

Dennis's Morning Quiz
August 5, 2019
"Jota Aragonesa" is a piano piece by a 19th-century American whose melodic ideas often sprang from Spanish and Latin American sources. Sometimes called "the American Chopin," what's the name of this pianist/composer who grew up in New Orleans?
Answer: Louis Moreau Gottschalk
August 2, 2019
It's one of classical music's best-known compositions. Ludwig van Beethoven wrote it, but the work wasn't published until 40 years after Beethoven died. All who know and love it refer to the piece by its nickname. What is the title of this famous Beethoven "Bagatelle" in A minor?
August 1, 2019
This morning, we played a celebrated piece by Hector Berlioz inspired by a famous legend with whom author Johann Wolfgang von Goethe is closely associated. This "Hungarian March" comes from a work Berlioz wrote for solo voices, chorus, children's chorus, and orchestra; the French composer called it a "dramatic legend." What is the name of this massive piece from which the "Hungarian March" comes?
Answer: "The Damnation of Faust", or Eight Scenes from "Faust"
July 31, 2019
Pianist and composer Conrad Tao performs tonight at the Grant Park Music Festival. He'll be the soloist in a piano concerto that is an unrestrained delight from start to finish. Its creator wrote it as a birthday present for his then nineteen-year-old son. Who composed the concerto Conrad Tao plays this evening with Carlos Kalmar and the Grant Park Orchestra at Pritzker Pavilion?
Answer: Dmitri Shostakovich
July 30, 2019
It's the name of a famous work of the Austrian painter Gustav Klimt. In addition, it's also the title of a waltz by Austria's Johann Strauss II -- a piece which uses melodies from Strauss's operetta "The Merry War". What is the title of this Strauss waltz that the Vienna Philharmonic played this morning on the Morning Program?
July 29, 2019
"The Ride of the Valkyries" is the popular title for the prelude to Act 3 of the second of the four operas by Richard Wagner that comprise The Ring of the Nibelungs. This very well-known bit of music that has been used extensively in movies and television is from which Wagner oper
July 26, 2019
Just before "Carl's Almanac" at 7:30 this morning, we had an exquisite chorus from one of the operas of Giacomo Puccini. It's a superb bit of mood music performed by an off-stage chorus. What's the name of the opera from which the "Humming Chorus" comes?
July 25, 2019
"The Procession of Bacchus" is from a charming, but rarely-performed ballet by French composer Léo Delibes. He rose to significant fame with his second ballet, "Coppélia", but it was this, his third ballet, that grabbed the attention of Tchaikovsky who said of it, "What elegance, what richness of melody, rhythm, and harmony." What is the title of this classic French ballet by Delibes?
July 24, 2019
This morning at 7:30, Carl Grapentine celebrated the 72nd birthday of an American pianist who is a founding member of the ensemble TASHI. His musical legacy extends to his grandfather, violinist Adolf Busch. He followed in the footsteps of his pianist father, who was a founder of the Marlboro Festival. Who is this pianist who has performed numerous times at Orchestra Hall?
July 23, 2019
Earlier, we heard a movement from the Serenade for Strings by a British composer with two famous sons: composer Andrew, and cellist Julian, who said that his father's music has been "criminally neglected." Who is this organist/composer who was a faculty member at the Royal College of Music?
Answer: William Lloyd Webber