Weekdays, 6:00 am-10:00 am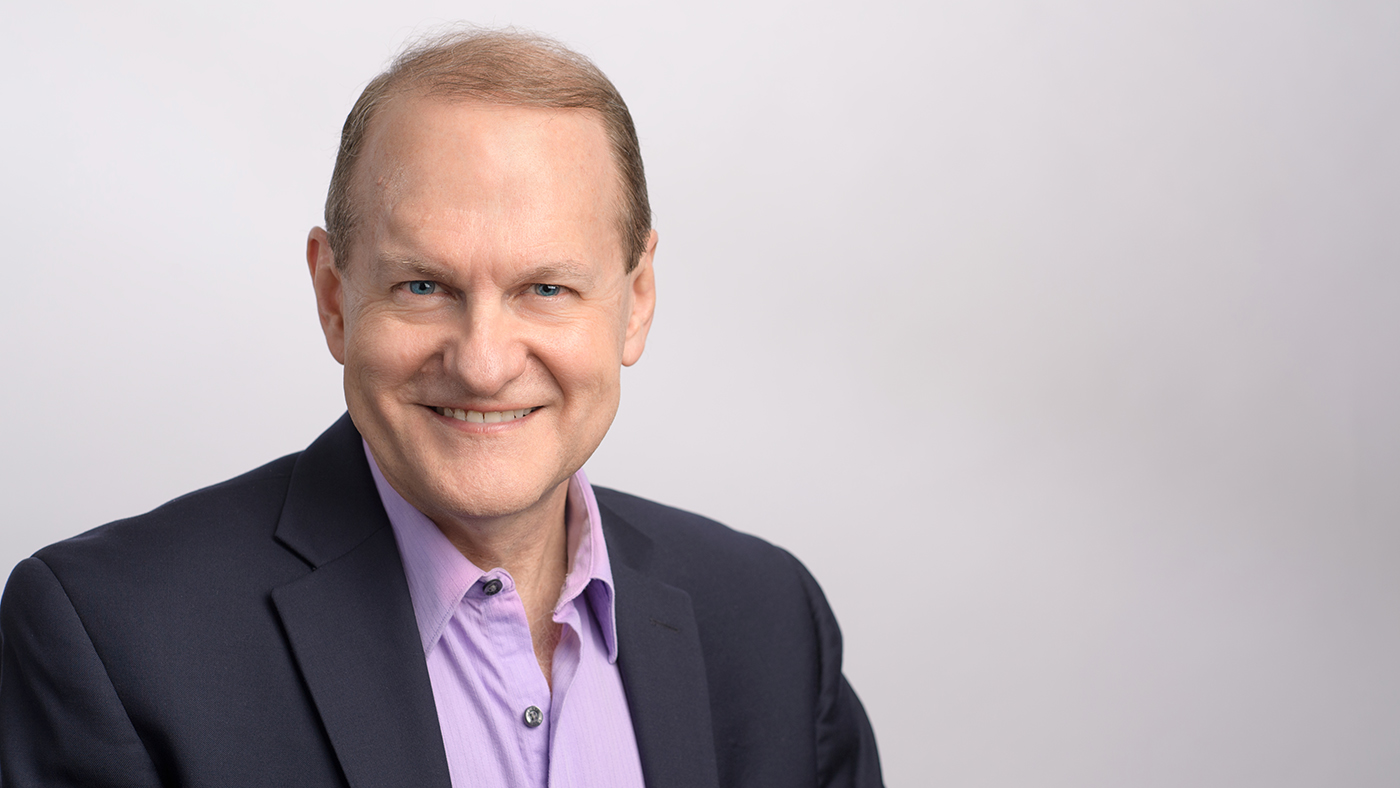 Get a great start to your weekday mornings with great music.
Dennis Moore always has an eclectic mix of classical music to accompany your weekday mornings. Whether you're at work, relaxing at home or are out-and-about, Dennis plays the perfect soundtrack to help jump start your week. Dennis joined the WFMT announcing staff in 1990 after being a regular listener to the station via cable during his ten years as music director of WMFE in Orlando, Florida. Dennis has worn many hats at WFMT: as program director, announcer, host of Music in Chicago, the Dame Myra Hess Concerts, concerts from Northeastern Illinois University, and special broadcast events including the Aspen Music Festival. Dennis is active making music around town (and in Reykjavik, Iceland and Malibu, California, among other locations) as a pianist with his partner, violinist Sara Su Jones.

Dennis's Morning Quiz
February 8, 2019
We played an example this morning of the distinctively French form called 'opéra-ballet' which brings two genres together to make a third. For composers of 18th century France, opera-ballet signaled something charmingly diverse, along the lines of the work we excerpted, "Les fêtes d'Hébé" ("Hebe's Festivities"). Its composer, one of the greats of the Baroque era, didn't produce his first opera until he was 50. Who is he?
Answer: Jean-Philippe Rameau
February 7, 2019
"Himnusz" is the title of a patriotic piece by Ferenc Erkel, who is considered to be the father of grand opera in his native land. The song was adopted as that country's national anthem after it was awarded first prize in a national competition in 1844. "Himnusz" -- derived from the Latin word for 'hymn' – is the national anthem of which country?
February 6, 2019
Carl Grapentine celebrated the birthday of an English monarch this morning on his Almanac by playing a piece Handel wrote for the birthday of this member of British royalty in 1713. The first line, "Eternal source of light divine" provides an alternative title for the work.  For which English queen did Handel write this secular cantata?
February 5, 2019
The Baltimore Symphony under David Zinman provided an overture this morning which its composer dedicated to the memories of Modest Mussorgsky and Alexander Borodin. Which Russian colleague of theirs wrote the "Russian Easter Overture"?
Answer: Nikolai Rimsky-Korsakov
February 4, 2019
This morning, right after the 8 o'clock news, we heard a symphony by an Italian who became court composer to Austria's Joseph II in 1774. By the time 25-year-old Wolfgang Mozart moved to Vienna, our mystery author, six years Mozart's senior, was considered an authority of musical taste. Both the play and the movie, "Amadeus", would have us believe he was a wrathful schemer who poisoned Mozart. Who is he?
February 1, 2019
Michael Tilson Thomas plans to step down as Music Director of the San Francisco Symphony at the end of the 2019-2020 season after 25 years with the orchestra. MTT and the San Franciscans recently recorded the complete symphonies of one of the most evocative composers of the 19th century. We sampled that composer's Fourth Symphony this morning. Who is the composer in question?
January 31, 2019
Today is the birthday of Franz Schubert, born on this date in 1797. Although he lived to be only 31 years old, Schubert gave the world some 600 vocal works, seven complete symphonies, and a variety of other works, from opera to chamber music. This morning we heard one of his many songs, a lover's serenade, titled "Ständchen." Who are the two artists who performed it?
Answer: Susanne Mentzer and Sharon Isbin
January 30, 2019
It may have been the sight of London's River Thames frozen to its banks in 1683 that inspired Henry Purcell to write his famous shivering musical depiction of winter chill, the "Frost Song". In it, Cupid awakens the 'Cold Genius' (the Spirit of Winter) who, frozen stiff, would prefer to just go back to bed. From which semi-opera of Henry Purcell does the 'Frost Scene' come?
January 29, 2019
Howard Shore started his music career in Canada, played in the band Lighthouse, and was musical director for Saturday Night Live for the first five years of the series. We played an excerpt from one of his award-winning scores for a movie trilogy that swept the Oscars in 2004. What's the title of the film series from which "Concerning Hobbits" by Howard Shore comes?
Answer: Lord of the Rings
January 28, 2019
"Maskarade" is a comic opera that is well known in its country of origin, Denmark, but is seldom performed elsewhere. Written in 1906, "Maskarade" didn't reach a Chicago stage until four years ago. Its composer is from the Danish city of Odense, which is also the birthplace of Hans Christian Andersen and makes of the world's best marzipan. Who wrote "Maskarade"?