Weekdays, 6:00 am-10:00 am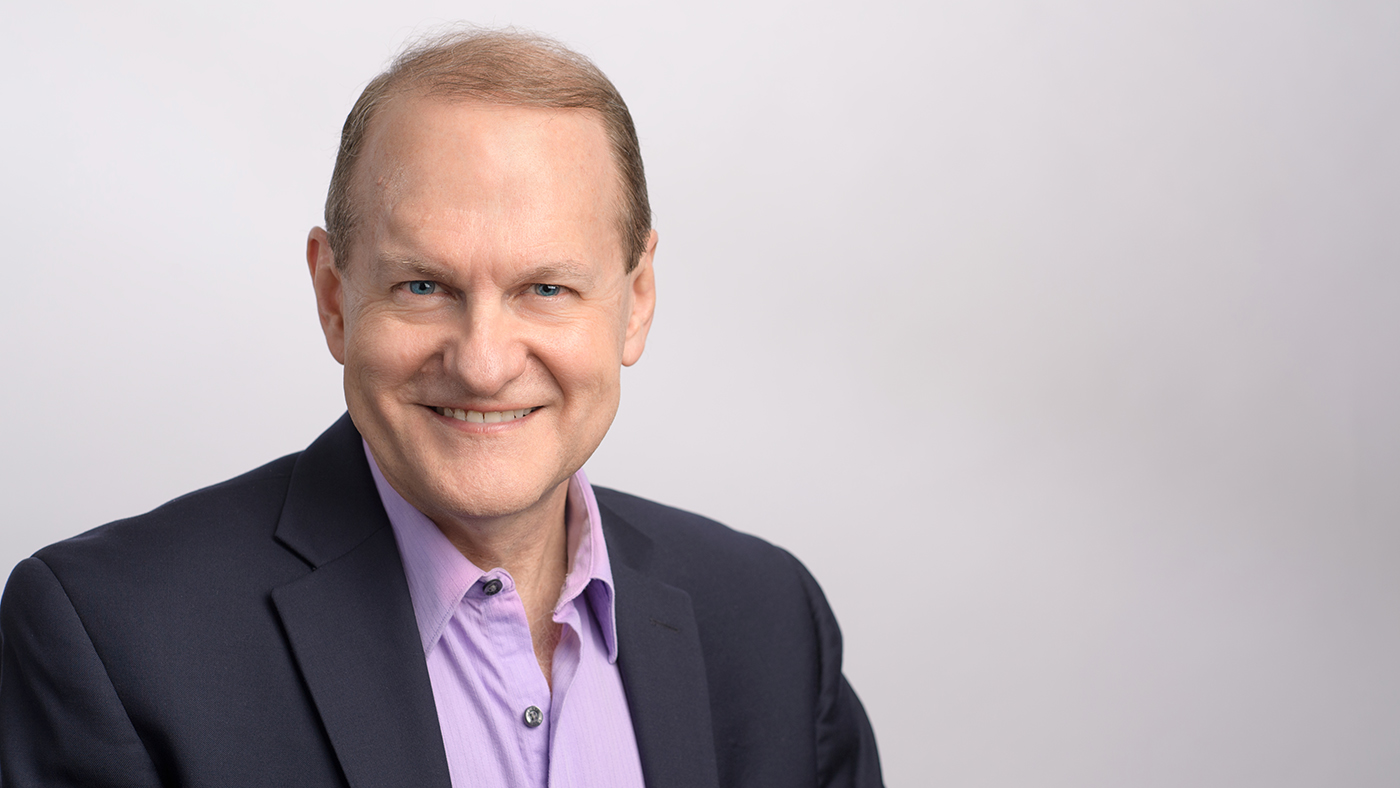 Get a great start to your weekday mornings with great music.
Dennis Moore always has an eclectic mix of classical music to accompany your weekday mornings. Whether you're at work, relaxing at home or are out-and-about, Dennis plays the perfect soundtrack to help jump start your week. Dennis joined the WFMT announcing staff in 1990 after being a regular listener to the station via cable during his ten years as music director of WMFE in Orlando, Florida. Dennis has worn many hats at WFMT: as program director, announcer, host of Music in Chicago, the Dame Myra Hess Concerts, concerts from Northeastern Illinois University, and special broadcast events including the Aspen Music Festival. Dennis is active making music around town (and in Reykjavik, Iceland and Malibu, California, among other locations) as a pianist with his partner, violinist Sara Su Jones.

Dennis's Morning Quiz
January 9, 2019
Earlier, we had a Gustav Mahler song from the composer's early maturity – a song that Mahler reused substantially in his First Symphony. "Ging heut morgen übers Feld" is from "Songs of a Wayfarer". Singing it was a baritone whose recordings run into the hundreds. For instance, this mystery singer made no fewer than eight recordings of Schubert's "Winterreise". Who is he?
Answer: Dietrich Fischer-Dieskau
January 8, 2019
It's one of the most famous minuets to come from the Classical Era and the 1770s. Its composer was Italian, although he lived much of the second half of his life in Spain. The Minuet in question comes from a string quintet in E major for two violins, viola, and two cellos. Who wrote it?
January 7, 2019
Gaspare Spontini is a little-known Italian composer from the early 19th century who got his big break with a work he wrote for the Paris Opera in 1807, "La Vestale". Earlier, we heard its overture conducted by Riccardo Muti, the current music director of the Chicago Symphony Orchestra, who has championed this Spontini opera. Maestro Muti made a complete recording of it with the opera company where he was principal conductor for 19 years. What is the name of this opera house in Milan?
January 4, 2019
The March of the Siamese Children" is a delightful musical moment in the first act of a show by Richard Rodgers and Oscar Hammerstein, which was a huge hit on Broadway. What is the name of this musical set in Siam, the country now known as Thailand?
January 3, 2019
JoAnn Falletta and the Buffalo Philharmonic this morning performed music by George Gershwin named for a waterfront ghetto of former slaves in Charleston, South Carolina. This now gentrified section of Charleston's Church Street was the inspiration for "Catfish Row" in a 1925 novel by DuBose Heyward, which later became the basis for what famous Gershwin stage piece?
January 2, 2019
This morning, Australian guitarist John Williams played a work by French baroque composer François Couperin that has fascinated and enthralled performers and listeners alike over the centuries. Guitarist Andy Summers, who was with the band The Police, used it as the name of an album he recorded in 2009. What is the enigmatic title of this piece that Couperin composed for harpsichord in 1717?
Answer: "The Mysterious Barricades" ("Les Barricades Mystérieuses")
December 31, 2018
On the final Morning Program of 2018, we reviewed recordings from the past twelve months, including the latest from the Chicago Symphony Orchestra and Chorus. It finds Music Director Riccardo Muti leading his forces in a program of Italian masterworks. We sampled a selection by Giuseppe Verdi from his third opera, the one with which, Verdi wrote, "my career can be said to have begun." What's the name of this Verdi opera with the opening chorus, "Gli arredi festivi"?
December 28, 2018
Franz Liszt's twelve "Transcendental Etudes" are among the most challenging pieces one can attempt to play as a pianist. This morning Kiril Gerstein performed number 7, a march based on an "heroic" theme. The name Liszt gave this etude suggests one of Beethoven's symphonies, and it's in the same key – E-flat. What's the title of the Liszt Transcendental Etude number 7?
December 27, 2018
On today's Morning Program, pianist Alan Feinberg played a piece titled "Columbia" by one of the most celebrated American composers of the mid-19th century. In his New Orleans youth, this composer soaked up the dancing and singing of slaves, and he wrote black-influenced pieces which anticipate ragtime and jazz. Who is this itinerant piano virtuoso who was born in New Orleans and died in Rio De Janeiro in 1869?
Answer: Louis Moreau Gottschalk
December 26, 2018
On today's Morning Program, violinist Nicola Benedetti played a work written for her instrument and orchestra by German composer Max Bruch. It's named for Nicola's homeland, though Bruch never visited the country of the title until three years after he composed the piece. What is the name of this signature work for violin and orchestra by Max Bruch?