Weekdays, 6:00 am-10:00 am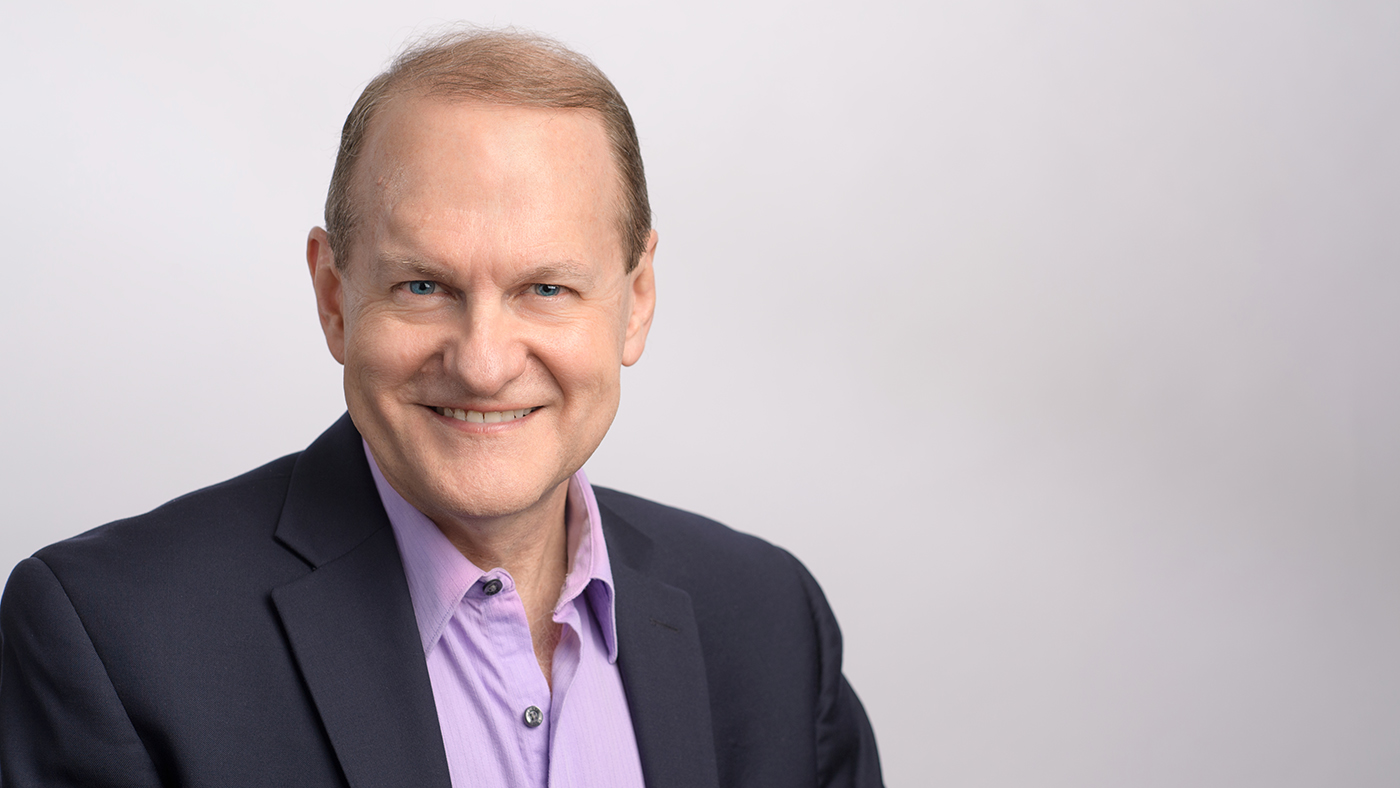 Get a great start to your weekday mornings with great music.
Dennis Moore always has an eclectic mix of classical music to accompany your weekday mornings. Whether you're at work, relaxing at home or are out-and-about, Dennis plays the perfect soundtrack to help jump start your week. Dennis joined the WFMT announcing staff in 1990 after being a regular listener to the station via cable during his ten years as music director of WMFE in Orlando, Florida. Dennis has worn many hats at WFMT: as program director, announcer, host of Music in Chicago, the Dame Myra Hess Concerts, concerts from Northeastern Illinois University, and special broadcast events including the Aspen Music Festival. Dennis is active making music around town (and in Reykjavik, Iceland and Malibu, California, among other locations) as a pianist with his partner, violinist Sara Su Jones.

Dennis's Morning Quiz
July 22, 2019
J.S. Bach so admired the music of an Italian contemporary of his that he transcribed nine of that composer's concertos. This morning, we heard Bach's reworking of our mystery composer's concerto for four violins, transforming it into a work for four harpsicords. Who was this Italian baroque composer with whose music Bach was so fascinated?
July 19, 2019
Fifty years ago on tomorrow's date, the Apollo lunar module Eagle touched down on the surface of the Moon. All week long, there have been commemorations of that momentous occasion. On his Almanac this morning, Carl Grapentine played some music for the 50th anniversary of the moon landing: the overture to a French operetta titled "Le voyage dans la lune" ("A trip to the moon"). Who wrote it?
Answer: Jacques Offenbach
July 18, 2019
Jean-Yves Thibaudet played French music for his instrument -- the piano -- this morning. "Two Arabesques" are from a composer who died in Paris at the age of 55, at the height of First World War air raids on the city. Who is the author of these two arabesques for piano?
July 17, 2019
Maurice Ravel originally conceived his "Mother Goose" Suite as a piano piece for four hands. Conductor Emmanuel Villaume and the Grant Park Orchestra will perform the orchestral version Ravel made this evening at 6:30 at the Jay Pritzker Pavilion. Several years after the orchestration, Ravel went even further and transformed "Mother Goose" into what form of theatrical entertainment?
July 16, 2019
Today is the 71st birthday of violin and viola soloist, conductor, and chamber musician Pinchas Zukerman. On his Almanac this morning, Carl Grapentine played Zukerman's recording of a portion of Mozart's final violin concerto. What is the popular nickname of this fifth violin concerto in A major by Mozart?
July 15, 2019
On today's Morning Program, two famous pieces titled "Introduction and Allegro". We just heard the Elgar "Introduction and Allegro" for strings. And before it, another piece of the same title for harp, flute, clarinet, and string quartet. Who wrote the first "Introduction and Allegro" we played this morning?
July 12, 2019
American composer Howard Hanson wrote an opera loosely based on a short story by Nathaniel Hawthorne; we played selections from it this morning. What is the name of Hanson's only opera, which premiered in Ann Arbor, Michigan in 1933?
July 11, 2019
English composer William Walton wrote a brief and tuneful overture honoring a city in South Africa. Though clearly more British than African, the overture pays tribute to this major South African city on its 70th anniversary in the 1950s. What is the city to which Walton dedicated this tuneful overture?
July 10, 2019
We played on the Morning Program six-voice music by the influential French composer Josquin des Prez, who was born in what is now Belgium. The King's Singers performed examples of Josquin's sacred and secular chansons. Josquin des Prez was a great master of which era in music?
July 9, 2019
Carl Maria von Weber wrote an opera in English, which has the subtitle, "The Elf King's Oath". It's rarely seen onstage these days, yet the score is one of Weber's finest. What is the name of this romantic fairy opera by Weber, from which we played the overture this morning?