Weekdays, 6:00 am-10:00 am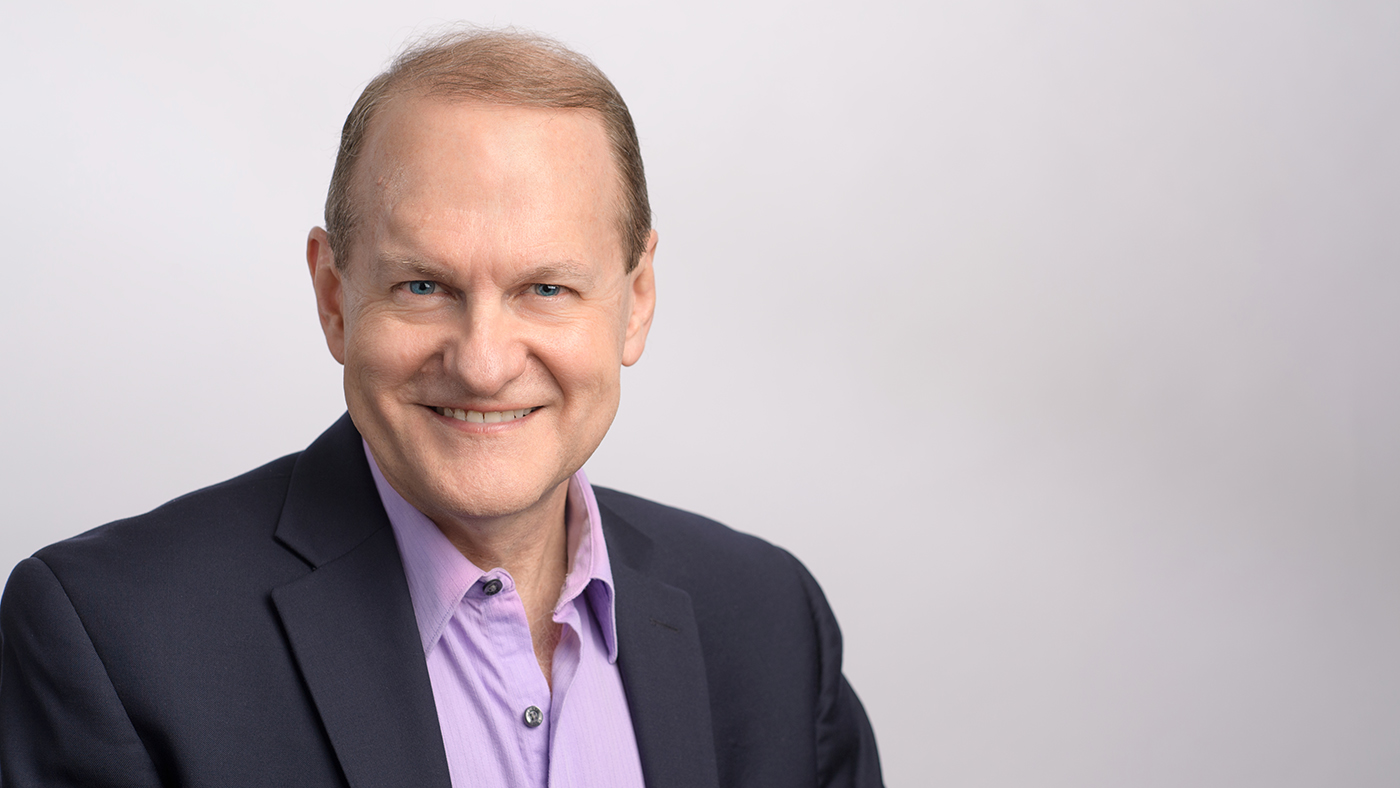 Get a great start to your weekday mornings with great music.
Dennis Moore always has an eclectic mix of classical music to accompany your weekday mornings. Whether you're at work, relaxing at home or are out-and-about, Dennis plays the perfect soundtrack to help jump start your week. Dennis joined the WFMT announcing staff in 1990 after being a regular listener to the station via cable during his ten years as music director of WMFE in Orlando, Florida. Dennis has worn many hats at WFMT: as program director, announcer, host of Music in Chicago, the Dame Myra Hess Concerts, concerts from Northeastern Illinois University, and special broadcast events including the Aspen Music Festival. Dennis is active making music around town (and in Reykjavik, Iceland and Malibu, California, among other locations) as a pianist with his partner, violinist Sara Su Jones.

Dennis's Morning Quiz
February 18, 2020
Earlier, Vladimir Ashkenazy and the Philharmonia Orchestra played for us the "Three Wonders" of the magical city of Ledenetz, and the ultra-famous "Flight of the Bumblebee."  Both are excerpts from an opera by Nikolai Rimsky-Korsakov, based on a story by the Russian poet Alexander Pushkin.  What is the title of this opera?
Answer: The Tale of Tsar Saltan
February 17, 2020
This morning, Riccardo Muti led the Chicago Symphony Orchestra in music from an opera by Italian composer Pietro Mascagni who was twenty-seven years old when his work won a publisher's prize as the best opera of 1890.  We heard Muti and the CSO in one of the most attractive tunes from that opera: the 'Intermezzo' connecting the opera's two scenes.  What is the title of this opera by Mascagni?
Answer: Cavalleria Rusticana
February 14, 2020
"Hello, Young Lovers" is from a 1951 hit by Richard Rodgers and Oscar Hammerstein.  We heard pianist Stephen Hough play an arrangement of this charming, wistful love song, which is from what Broadway musical?
February 13, 2020
Today on the Morning Program, we heard mezzo-soprano Jennifer Larmore in Maurice Ravel's "La flûte enchantée" ("The enchanted flute") with Carlos Kalmar and the Grant Park Orchestra.  What is the title of the ravishingly exotic song cycle from which "La flute enchantée" comes?  (Here's a hint:  Nikolai Rimsky-Korsakov wrote a work of the same name that Ravel admired.)
February 12, 2020
This morning, we heard one of the so-called "Dresden Concertos" of a German musician who was well known and respected as a composer and theorist in the Baroque era, but his name would not have been recognized by most classical music listeners until scholar and conductor Reinhard Goebel began championing his music during the 1990s.  Who wrote this sprightly and colorful "Dresden Concerto"?
Answer: Johann David Heinichen
February 11, 2020
Spanish composer Isaac Albéniz gave the world twelve musical impressions of his native country titled "Iberia".  The part we heard this morning (played by the Cincinnati Symphony Orchestra) evokes the gypsy quarter of Seville.  What is the title of this piece from "Iberia"?
February 10, 2020
Today on the Morning Program we heard the glorious and matchless voice of Mirella Freni who died yesterday at her home in Modena, Italy at the age of 84.  Ms. Freni gave a ravishing performance of French opera; she sang an aria that's routinely performed in concert, but the opera is rarely staged.  Name either the title of the aria or the title of the opera from which it comes.
Answer: "Depuis le jour" from Charpentier's "Louise"
February 7, 2020
With his "Hungarian Rhapsodies", Franz Liszt stretched the capabilities of both the piano and pianists to their limits. Altogether, there are 19 of these "Hungarian Rhapsodies"; earlier we heard No. 15 played by Arcadi Volodos.  That rhapsody, the 15th, has a title.  What is it?
February 6, 2020
Our mystery composer wrote five piano concertos, and although all five have been recorded by a number of artists, only one of these works makes a regular appearance in concert halls around the world.  It's Piano Concerto No. 2 in g, and we heard the final movement earlier with piano soloist Israela Margalit.  Who wrote it?
Answer: Camille Saint-Saens
February 5, 2020
"Dances in the Canebrakes" is a piano piece by a composer from Arkansas who made Chicago her home for most of her life.  She became the first African-American woman to have her music performed by a major orchestra – the Chicago Symphony – in 1933.  Who created these buoyant and lyrical "Dances in the Canebrakes"?