Weekdays, 6:00 am-10:00 am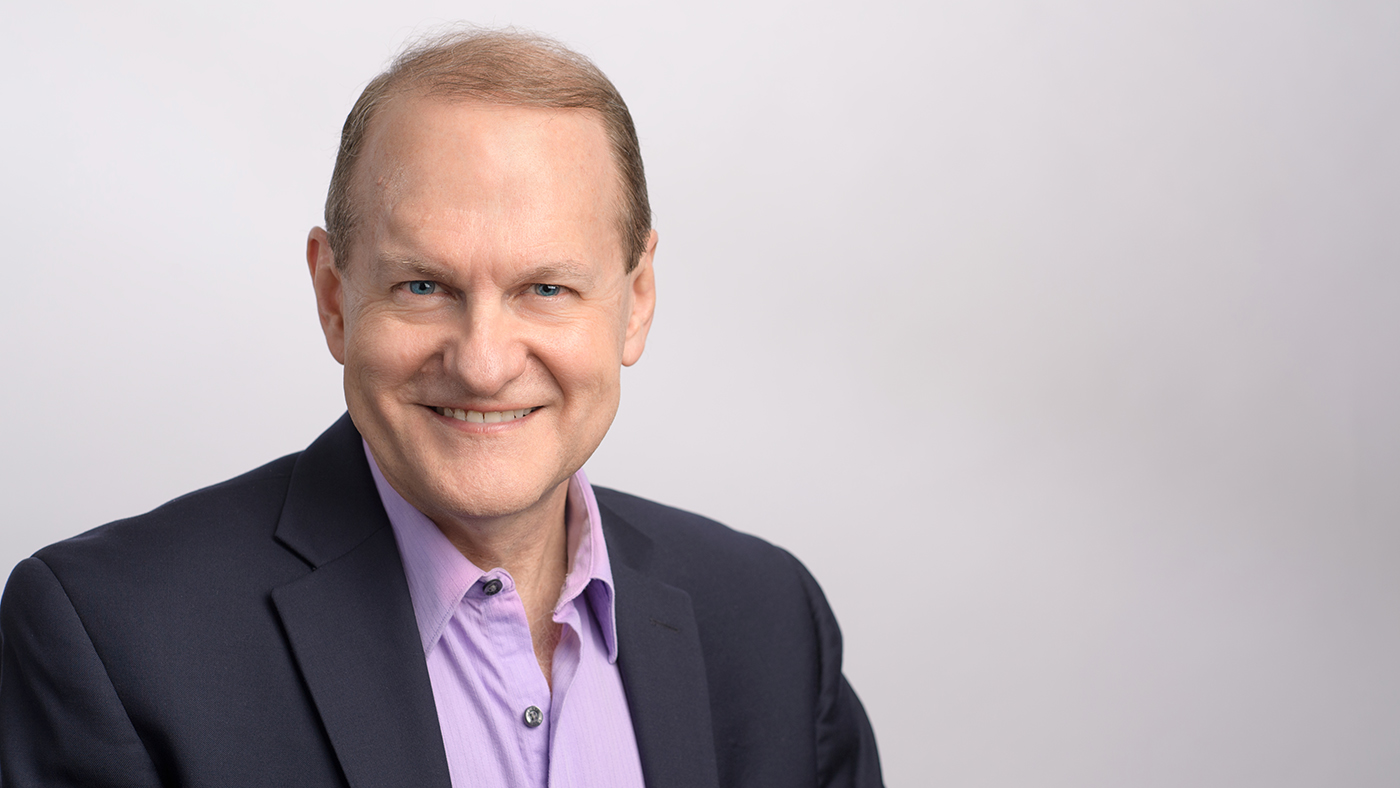 Get a great start to your weekday mornings with great music.
Dennis Moore always has an eclectic mix of classical music to accompany your weekday mornings. Whether you're at work, relaxing at home or are out-and-about, Dennis plays the perfect soundtrack to help jump start your week. Dennis joined the WFMT announcing staff in 1990 after being a regular listener to the station via cable during his ten years as music director of WMFE in Orlando, Florida. Dennis has worn many hats at WFMT: as program director, announcer, host of Music in Chicago, the Dame Myra Hess Concerts, concerts from Northeastern Illinois University, and special broadcast events including the Aspen Music Festival. Dennis is active making music around town (and in Reykjavik, Iceland and Malibu, California, among other locations) as a pianist with his partner, violinist Sara Su Jones.

Dennis's Morning Quiz
November 14, 2019
Spanish composer Sebastián Yradier created an infectious tune in 1860 after visiting Cuba.  It's based on a popular dance of Cuba, the habanera, and we heard guitarist Pepe Romero's interpretation this morning.  What's the name of this delightful tune that Romero often plays as an encore piece in his recitals?
Answer: "La Paloma" ("The Dove")
November 13, 2019
Earlier, pianist Orli Shaham played a brief work titled "China Gates" by an American composer, who considered this piece from 1977 to be part of his "opus one" – what he called his "first coherent statements in a new language."  Who is the author of "China Gates"?
November 12, 2019
Today is the birthday of Russian composer Alexander Borodin who was consumed by his work as a chemist when he was writing an opera that is based on a 12th-century epic poem.  Earlier, Carl Grapentine played the "Polovtsian Dances" – the exhilarating climax to the opera's second act.  What is the title of this opera that was unfinished when Borodin died?
November 11, 2019
One of the planets of Gustav Holst graced the Morning Program earlier; its title is "The Winged Messenger." Which planet is represented by this fast and flighty piece from Holst's suite for large orchestra that was influenced by what Holst called his 'pet vice' – astrology
November 8, 2019
We featured pianists Vladimir Ashkenazy and the late André Previn in a portion of the only major work Sergei Rachmaninoff composed fully in the United States. What is the title of this valedictory piece by Rachmaninoff that premiered in 1941?
November 7, 2019
He was born in Mar del Plata, Argentina in 1921.  We heard a delightful piece of his titled "Revirado".  Who is this Argentinian master of the tango who incorporated elements from jazz and classical music in his compositions?
November 6, 2019
We heard music this morning by Alexander Borodin:  his 'Nocturne' whose main theme was famously used in the 1950s musical "Kismet".  'Nocturne' is the third movement of a chamber work that Borodin wrote on the 20th anniversary of his proposal to his wife, Ekaterina.  What is the piece from which 'Nocturne' comes?
Answer: String Quartet No. 2
October 21, 2019
Carl Grapentine observed the birthday of a Hungarian-born conductor whose career was interrupted by the rise of the Nazis. He was banned from conducting in his refuge country of Switzerland, so he earned a living as a pianist. In 1969, he became music director of the Chicago Symphony Orchestra, a post he held for 22 years. Who is he?
October 18, 2019
Earlier this morning we heard the "Csárdás" (or "Czardas") of Italian composer Vittorio Monti. A 'csárdás' is a type of folk dance that originated in which country?
October 17, 2019
Cleveland's Baroque orchestra, led by harpsichordist Jeannette Sorrell, gave us part of J.S. Bach's Brandenburg Concerto No. 3 earlier this morning.  What's the name of this Grammy award-winning Ohio ensemble that has earned a reputation for vibrant interpretations of 17th and 18th-century works?