Weekdays, 6:00 am-10:00 am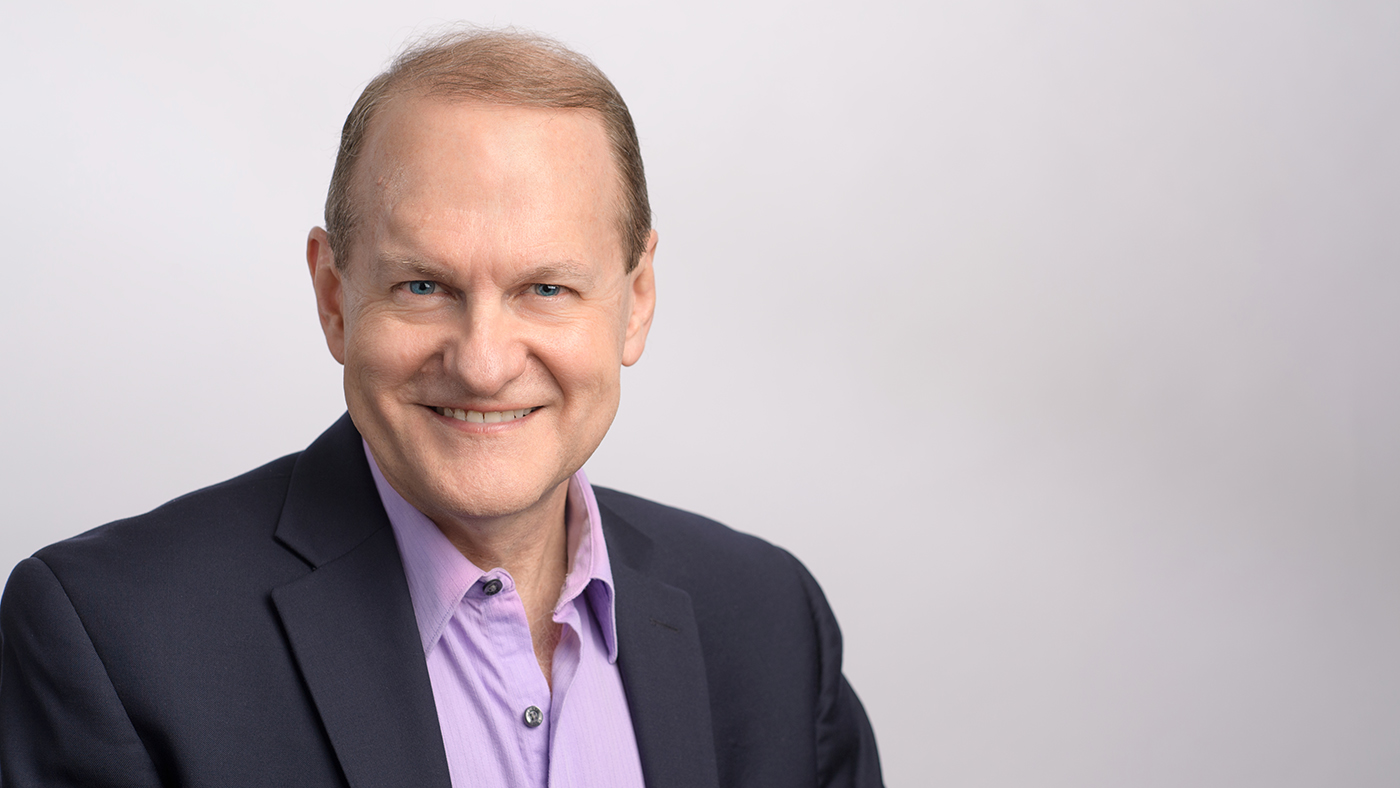 Get a great start to your weekday mornings with great music.
Dennis Moore always has an eclectic mix of classical music to accompany your weekday mornings. Whether you're at work, relaxing at home or are out-and-about, Dennis plays the perfect soundtrack to help jump start your week. Dennis joined the WFMT announcing staff in 1990 after being a regular listener to the station via cable during his ten years as music director of WMFE in Orlando, Florida. Dennis has worn many hats at WFMT: as program director, announcer, host of Music in Chicago, the Dame Myra Hess Concerts, concerts from Northeastern Illinois University, and special broadcast events including the Aspen Music Festival. Dennis is active making music around town (and in Reykjavik, Iceland and Malibu, California, among other locations) as a pianist with his partner, violinist Sara Su Jones.

Dennis's Morning Quiz
March 11, 2019
A "fandango" is a traditional Spanish dance. The most famous one in the classical repertoire is by an Italian-born composer who lived in Spain for most of his live. The final movement of his Guitar Quintet in D major incorporates a fandango, not surprisingly since our mystery composer's Spanish royal patron expected him to use native melodies and dances. Who is he?
March 8, 2019
An "Outdoor Overture" is a work whose composer wrote it for a mid-winter concert in 1938 by an orchestra in New York – not the New York Philharmonic, but a school orchestra of the High School of Music and Art in NYC. It seems our mystery author wanted to play a role in introducing good contemporary American music to young players. Who is he?
March 7, 2019
The last symphony Mozart composed is full of pure exhilaration. This morning we heard its final movement, "Molto Allegro", which fuses sonata form with fugue. The 41st Symphony of Mozart has been known since the early 19th century as the "______" Symphony. What is the work's nickname?
March 6, 2019
It's a traditional English folk song. No one knows who wrote it, but many think that this ballad may have been composed by King Henry VIII for his second wife Anne Boleyn. The song has since been referenced in numerous works, including Shakespeare's "The Merry Wives of Windsor". We heard a rendition this morning by the King's Singers. What is the song's title?
March 5, 2019
Today is the birthday of Frank Miller who was principal cellist with the Chicago Symphony Orchestra for 26 years, and before that for 15 years with Arturo Toscanini and the NBC Symphony Orchestra. This morning, Carl Grapentine featured a recording by the Chicago Symphony of a work by Brahms that contains an intimate dialogue between cellist Frank Miller and pianist Daniel Barenboim in its slow movement. What piece is this?
Answer: Piano Concerto No. 2
March 4, 2019
Ottorino Respighi and his wife, Elsa, visited a South American country in 1927 for performances of his music there. Respighi was fascinated by the indigenous music of that country, and he wrote a piece for orchestra that makes use of its folk songs and dances. (We heard the final movement, which is a recollection of Carnival time.) Which South American country inspired Respighi?
Answer: Brazilian Impressions
March 1, 2019
André Previn, the four-time Oscar-winning composer, conductor, and pianist, died yesterday at his home in New York. He was 89. A remarkably versatile musician, Mr. Previn was a pianist of the highest caliber, and an example of that we heard this morning was his haunting setting of a standard by George Gershwin. What's the title of the Gershwin ballad that André Previn played with bassist David Finck?
February 28, 2019
Following the 8 o'clock news this morning, we heard a performance by a musician who lost nearly all of her hearing by age 12. Rather than isolating her, it has given her a unique connection to her music. Who is this Grammy-winning Scottish percussionist and composer who once said her real aim in life is to teach the world to listen?
February 27, 2019
Although the Flute Concerto in G we heard earlier this morning may bear the title "concerto" it is not for a solo instrument and orchestra, but for an instrumental ensemble. The man who wrote it lived to be 86 years of age.  His long life covered the careers of Bach and Handel, and stretched down to the years when Haydn composed forty of his symphonies. Who is this prolific composer of the Baroque era?
Answer: Georg Philipp Telemann
February 26, 2019
Vladimir Horowitz played one of his favorite encore pieces on today's edition of the Morning Program: Chopin's Polonaise in A-flat, opus 53. It's one of numerous examples of Chopin paying homage to his native Poland. What is the nickname of this piece that exploits the spirit and power of the piano?