Weekdays, 6:00 am-10:00 am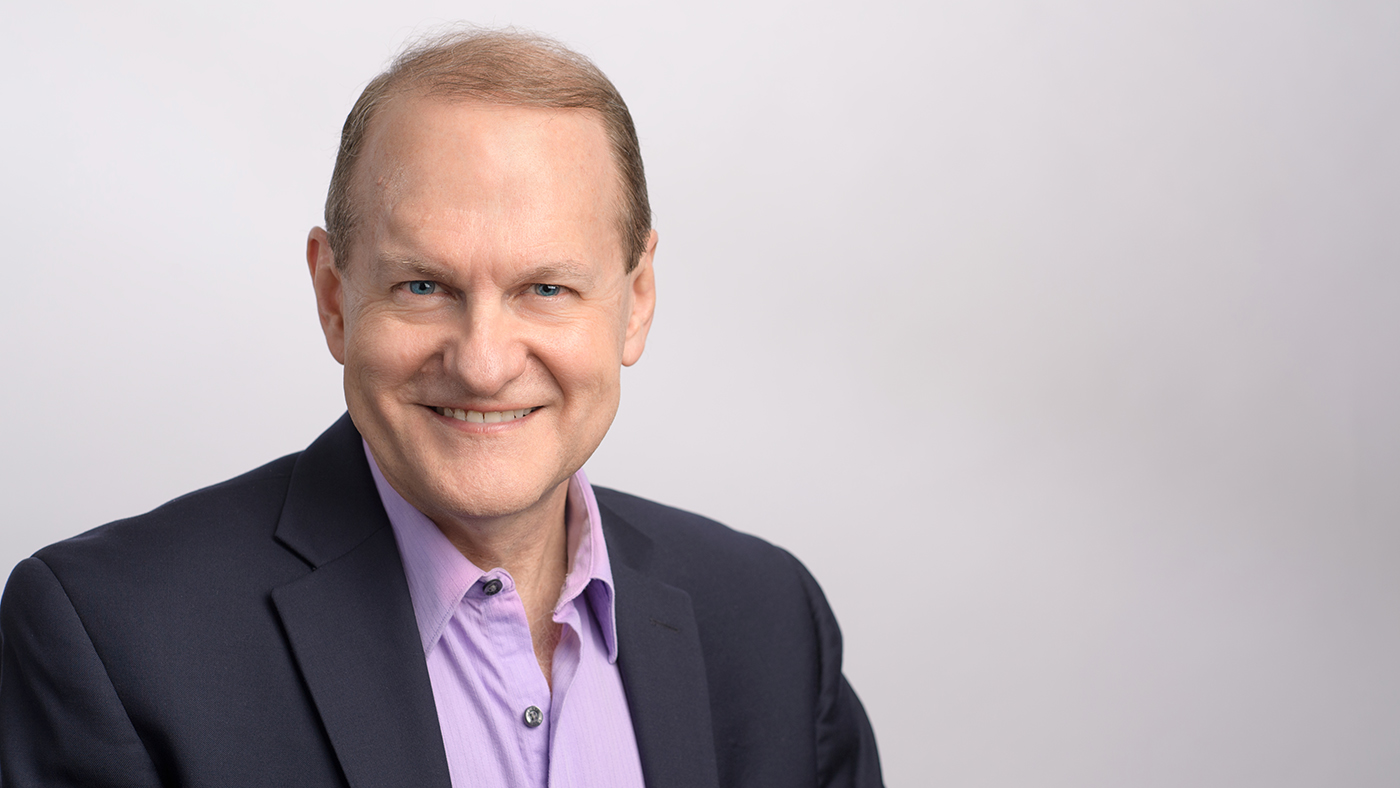 Get a great start to your weekday mornings with great music.
Dennis Moore always has an eclectic mix of classical music to accompany your weekday mornings. Whether you're at work, relaxing at home or are out-and-about, Dennis plays the perfect soundtrack to help jump start your week. Dennis joined the WFMT announcing staff in 1990 after being a regular listener to the station via cable during his ten years as music director of WMFE in Orlando, Florida. Dennis has worn many hats at WFMT: as program director, announcer, host of Music in Chicago, the Dame Myra Hess Concerts, concerts from Northeastern Illinois University, and special broadcast events including the Aspen Music Festival. Dennis is active making music around town (and in Reykjavik, Iceland and Malibu, California, among other locations) as a pianist with his partner, violinist Sara Su Jones.

Dennis's Morning Quiz
September 16, 2019
John Philip Sousa's music made an appearance today on the Morning Program. We heard a march that Sousa originally composed for an operetta he never finished -- "The Devil's Deputy". The U.S. Marine Corps Band has played it at four of the last six presidential inaugurations. In addition, it's often associated with the British television comedy program, "Monty Python's Flying Circus". Which Sousa march is this?
September 13, 2019
On this Friday the 13th, we heard an enchanting scherzo for orchestra, "The Sorcerer's Apprentice", that will always be associated with images of Mickey Mouse trying to control an army of marching mops. Who wrote "The Sorcerer's Apprentice" – made famous by Walt Disney's "Fantasia"?
September 12, 2019
This morning at 7:30, Carl Grapentine played a recording of Schubert's "Five German Dances" by the Moscow Virtuosi. That was occasioned by the birthday of the chamber orchestra's founding conductor who turned 75 today. Who is he?
Answer: Vladimir Spivakov
September 11, 2019
"Widmung" is one of many songs Robert Schumann wrote for his wife, Clara.This morning, we heard Louis Lortie play a version for solo piano of this Schumann song, one of the most performed works of Schumann's song repertoire. What does the German title "Widmung" mean in English?
September 10, 2019
Earlier, we heard Latin American music for guitar and string quartet recorded here at WFMT by Chicago artists. The piece is by a composer from Puebla, Mexico – Eduardo Angulo. The performers were Chicago guitarist Fareed Haque and WFMT's first ensemble in residence, a Chicago-based string quartet devoted to capturing the essence of Latin American culture through the medium of the string quartet. What's the name of this quartet?
Answer: Kaia String Quartet
September 9, 2019
It's one of the most famous minuets to come from the Classical Era and the 1770s. Its composer was Italian, although he lived much of the second half of his life in Spain. The Minuet in question comes from a string quintet in E major for two violins, viola, and two cellos. Who wrote it?
September 6, 2019
"The Eccentricities of Love" is the title of a comic opera by an Italian composer who wrote more than sixty-five operas. Its creator, a contemporary of Mozart and Haydn, had a brilliantly successful international career, and died in Venice in 1801. Who is he?
Answer: Domenico Cimarosa
September 5, 2019
It's the most celebrated work for piano and orchestra from China. A strong political and cultural statement, it's a big hit in its country of origin. This piano concerto came into being during China's Cultural Revolution when, in 1969, enterprising musicians rescued portions of a cantata of the same title and retooled them into a piano concerto. What is the name of this concerto?
Answer: "The Yellow River" Piano Concerto
September 4, 2019
This morning, we heard a recording by a mezzo-soprano from Bradford, Pennsylvania who has been closely associated with works of Rossini and Handel. She sang an aria from "Rinaldo", the first Handel opera to appear at the Metropolitan Opera – a work the Met essentially mounted just for this singer. Who is this widely admired mezzo?
September 3, 2019
Alongside his fondness for the English countryside, Ralph Vaughan Williams was also rather sentimental about the musical history of his native country. He used many different folk songs from Norfolk and Somerset in his "English Folk Songs Suite" of three movements. The suite originally had a fourth movement, but Vaughan Williams took it out after the first performance and published it separately. What's the name of this 'extra movement' from the original "English Folk Songs Suite"?