Weekdays, 6:00 am-10:00 am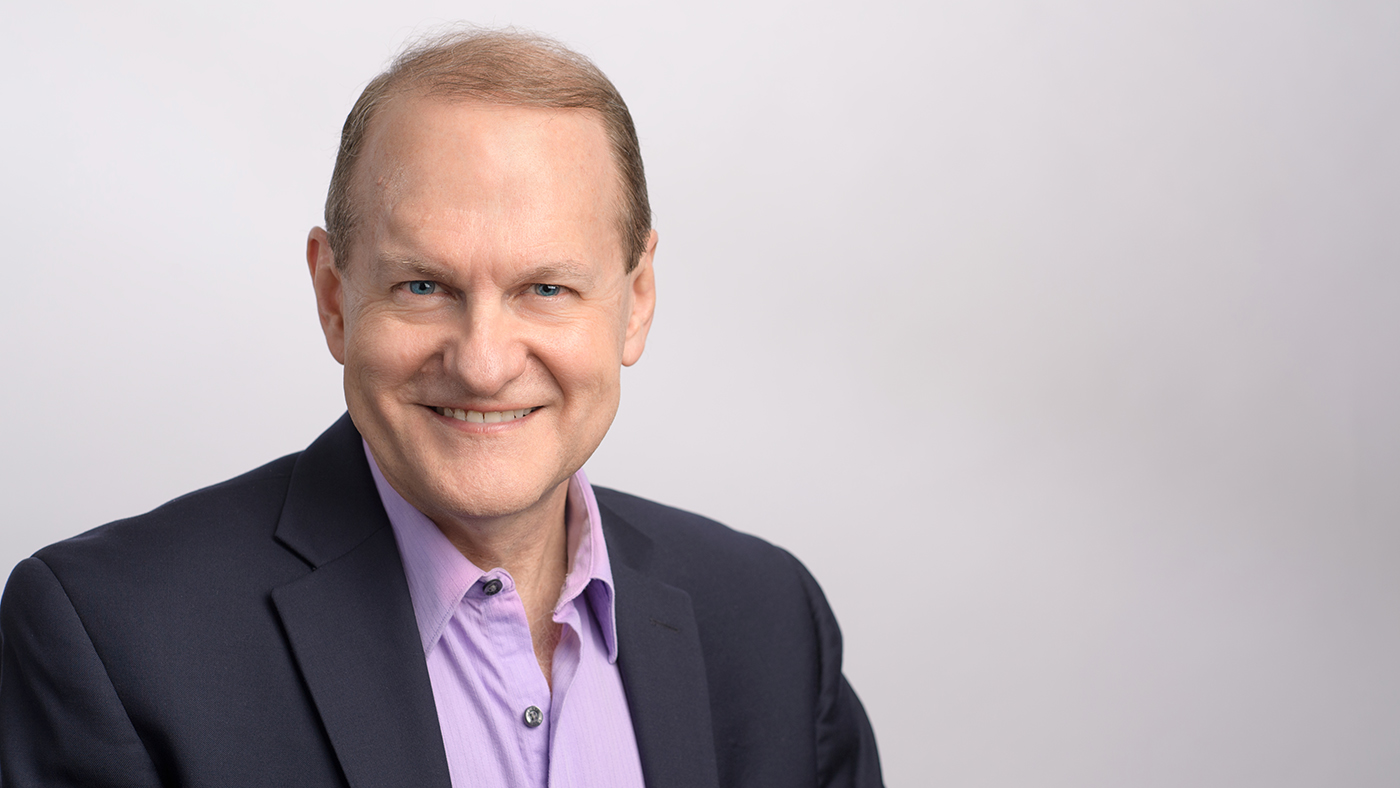 Get a great start to your weekday mornings with great music.
Dennis Moore always has an eclectic mix of classical music to accompany your weekday mornings. Whether you're at work, relaxing at home or are out-and-about, Dennis plays the perfect soundtrack to help jump start your week. Dennis joined the WFMT announcing staff in 1990 after being a regular listener to the station via cable during his ten years as music director of WMFE in Orlando, Florida. Dennis has worn many hats at WFMT: as program director, announcer, host of Music in Chicago, the Dame Myra Hess Concerts, concerts from Northeastern Illinois University, and special broadcast events including the Aspen Music Festival. Dennis is active making music around town (and in Reykjavik, Iceland and Malibu, California, among other locations) as a pianist with his partner, violinist Sara Su Jones.

Dennis's Morning Quiz
February 4, 2020
It's likely you might pay closer attention to the clock striking 12 if your name happens to be Cinderella, and your carriage is about to turn into a pumpkin.  Earlier, we heard part of a ballet written in the 1940s on the classic fairytale.  Who is its composer?
February 3, 2020
"God is Gone Up" is the title of an anthem by an English composer who was part of a circle of composers in London that included Gustav Holst, Ralph Vaughan Williams, and Benjamin Britten. What is the name of the author of this triumphant choral work for the feast day of St. Cecilia?
January 31, 2020
It's classified as a member of the lute family and it dates back to Italy in the 18th century. What is this instrument for which Giovanni Paisiello and other classical composers including Vivaldi, Beethoven, and Mozart wrote music?
January 30, 2020
What is the title of the American opera classic that the Metropolitan Opera is presenting this Saturday (and which WFMT will broadcast live starting at noon)? You'll know the name if you heard Jascha Heifetz playing his own arrangements of some of the opera's most popular numbers this morning on the Morning Program.
January 29, 2020
Jacques Offenbach scored a major hit in Paris when he created what is considered to be one of the most satirical and hilarious operas of all time. What is the title of this Offenbach work that parodies Greek Mythology and features the famous 'Can-can'?
Answer: Orpheus in the Underworld
January 28, 2020
This morning we heard Bach being played by a world-renowned pianist who recently announced that he's stepping away from all public performances at age 82. Who is this Russian pianist and conductor who first came to prominence in 1955 when he won second prize in the International Chopin Competition in Warsaw?
Answer: Vladimir Ashkenazy
January 27, 2020
Wolfgang Mozart, who was born on this date, wrote his first operas at the age of 11! Earlier, we heard the overture to Mozart's first true opera from that year. It's based on a Greek myth as told by the Roman poet Ovid in his "Metamorphoses." What is the title of this opera by the precocious Mozart?
Answer: "Apollo and Hyacinth"
January 24, 2020
We heard two marches this morning. One was by Edward Elgar – his very famous "Pomp and Circumstance March" No. 1 – and a march for piano four-hands (two players at one piano) with the title, "Military March" #1 in D major. Who is its composer?
January 23, 2020
The foot-tapping overture we heard right after this morning's 9 o'clock news is by a composer who is known mainly as the music-writing half of a duo which jointly created operettas of irreverent jollity. Who wrote the "Overture di Ballo"?
January 22, 2020
Antonín Dvořák came to the United States in the 1890s to become director of New York's National Conservatory of Music. While in our country, Dvořák produced some marvelous scores, including his "New World" Symphony, the Cello Concerto, and the "American" String Quartet. Earlier, we heard a movement from another piece that Dvořák wrote during his U.S. sojourn. What is its title?
Answer: String Quintet in E-flat, Op. 97