Weekdays, 6:00 am-10:00 am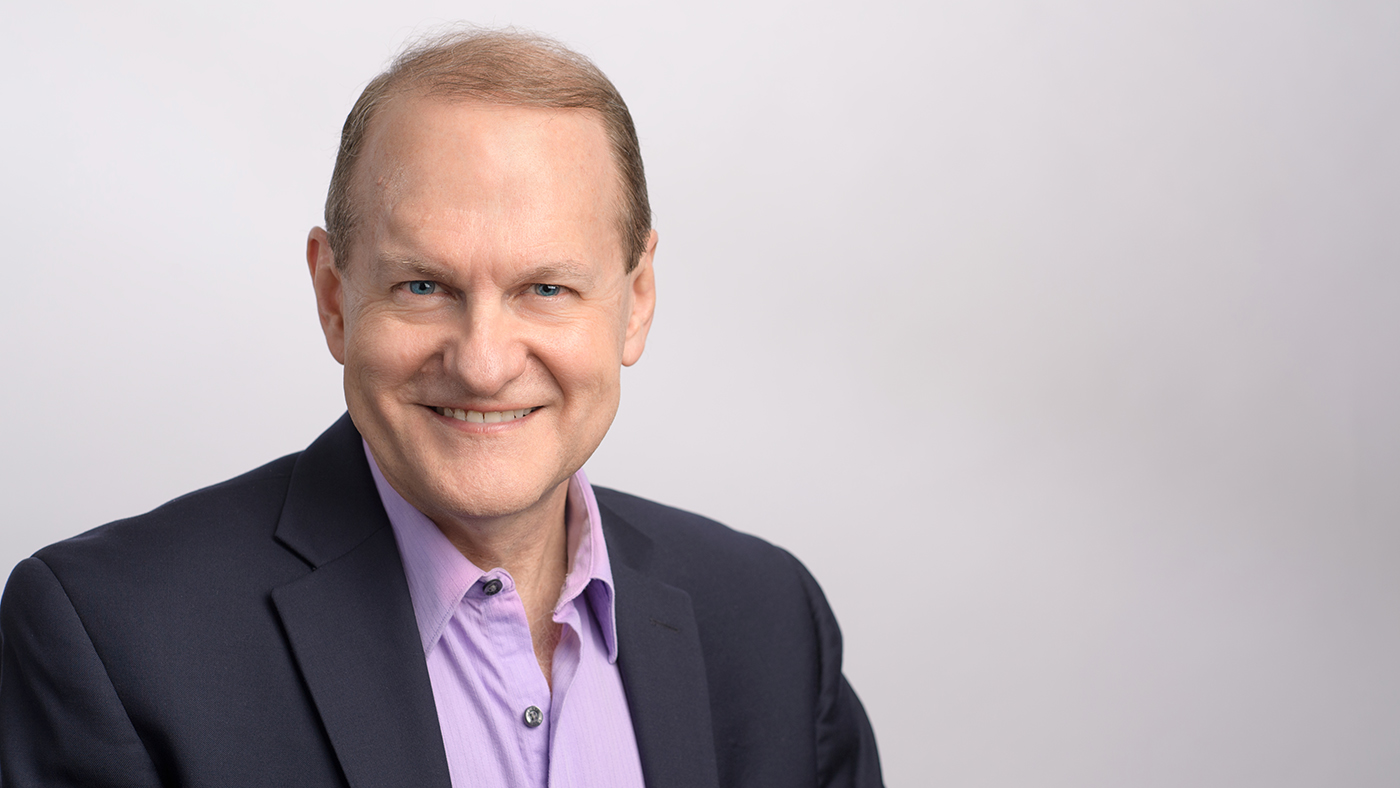 Get a great start to your weekday mornings with great music.
Dennis Moore always has an eclectic mix of classical music to accompany your weekday mornings. Whether you're at work, relaxing at home or are out-and-about, Dennis plays the perfect soundtrack to help jump start your week. Dennis joined the WFMT announcing staff in 1990 after being a regular listener to the station via cable during his ten years as music director of WMFE in Orlando, Florida. Dennis has worn many hats at WFMT: as program director, announcer, host of Music in Chicago, the Dame Myra Hess Concerts, concerts from Northeastern Illinois University, and special broadcast events including the Aspen Music Festival. Dennis is active making music around town (and in Reykjavik, Iceland and Malibu, California, among other locations) as a pianist with his partner, violinist Sara Su Jones.

Dennis's Morning Quiz
January 21, 2020
This morning on the Morning Program, Jeremy Denk played one of J.S. Bach's keyboard pieces of great color and vitality -- a work in two parts. What is the title of this composition that almost certainly started out as an improvisation by Bach himself?
Answer: Chromatic Fantasia (or Fantasy) and Fugue in d minor
January 20, 2020
This morning on the Morning Program, a famous nocturne by a Russian musician who worked as a scientist and composed as a hobby. It comes from the composer's Second String Quartet; we heard Joshua Bell play a version for violin and orchestra. Who wrote this "Nocturne" which, according to the composer's biographer, may have been a 20th anniversary gift for his wife?
Answer: Alexander Borodin
January 17, 2020
Earlier, we heard music for piano and orchestra by a 19th century composer whose memory is kept alive by just one piece: it's the catchy scherzo movement from his Concerto Symphonique No. 4. Who is this English-born pianist/composer to whom Liszt dedicated his First Piano Concerto?
Answer: Henry Charles Litolff
January 16, 2020
Earlier this morning, we heard a mezzo-soprano from Bradford, Pennsylvania who has been closely associated with works of Rossini and Handel. She sang an aria from "Rinaldo", the first Handel opera to appear at the Metropolitan Opera – a work the Met essentially mounted just for this singer. Who is this widely admired mezzo who turned 86 today?
January 15, 2020
"A Ball" is the title of the second movement of a work by Hector Berlioz in which he portrays an episode in the life of an artist who is constantly haunted by the vision of the perfect, unattainable woman.  What is the name of the work from which this movement comes -- one long, musical expression of Berlioz's passion for an actress that he saw on stage in Shakespeare's "Hamlet"?
Answer: "Symphonie fantastique" ("Fantastic Symphony")
January 14, 2020
Pianist Angela Hewitt played for us sonatas by a composer of the Baroque era who was born in 1685 – the same year as J.S. Bach and Handel.  Our mystery composer made his way to Spain and built his career there, writing more than 550 keyboard sonatas, laced with rapidly repeated notes, very quick passages, and fanfares.  Who is he?
Answer: Domenico Scarlatti
January 13, 2020
Benjamin Britten wrote a piece for orchestra during his Christmas break when he was 20 years old.  He fashioned it out of works he had written when he was as young as 10.  The title of each movement is a clever alliteration, such as 'Boisterous Bourée' and "Frolicsome Finale.'  What's the name of this Britten creation, whose title is also an alliteration?
January 10, 2020
In the past half-hour, we heard a piece that French violinist/composer Henri Vieuxtemps wrote during his first concert tour in the United States in the 1840s.  It became an instant audience favorite.  "Souvenir d'Amérique" is a set of variations based on the melody of what popular song?
January 9, 2020
Just after this morning's 9 o'clock news, we heard a concerto that Antonio Vivaldi wrote for an instrument of the Baroque era that has a set of resonating strings under the fingerboard.  What is the name of this instrument?
January 8, 2020
This morning we heard tenor Roberto Alagna in a famous aria from an opera by Giacomo Puccini.  "Che gelida manina" is sung by Rodolfo to Mimi when they first meet in which Puccini opera?