Weekdays, 6:00 am-10:00 am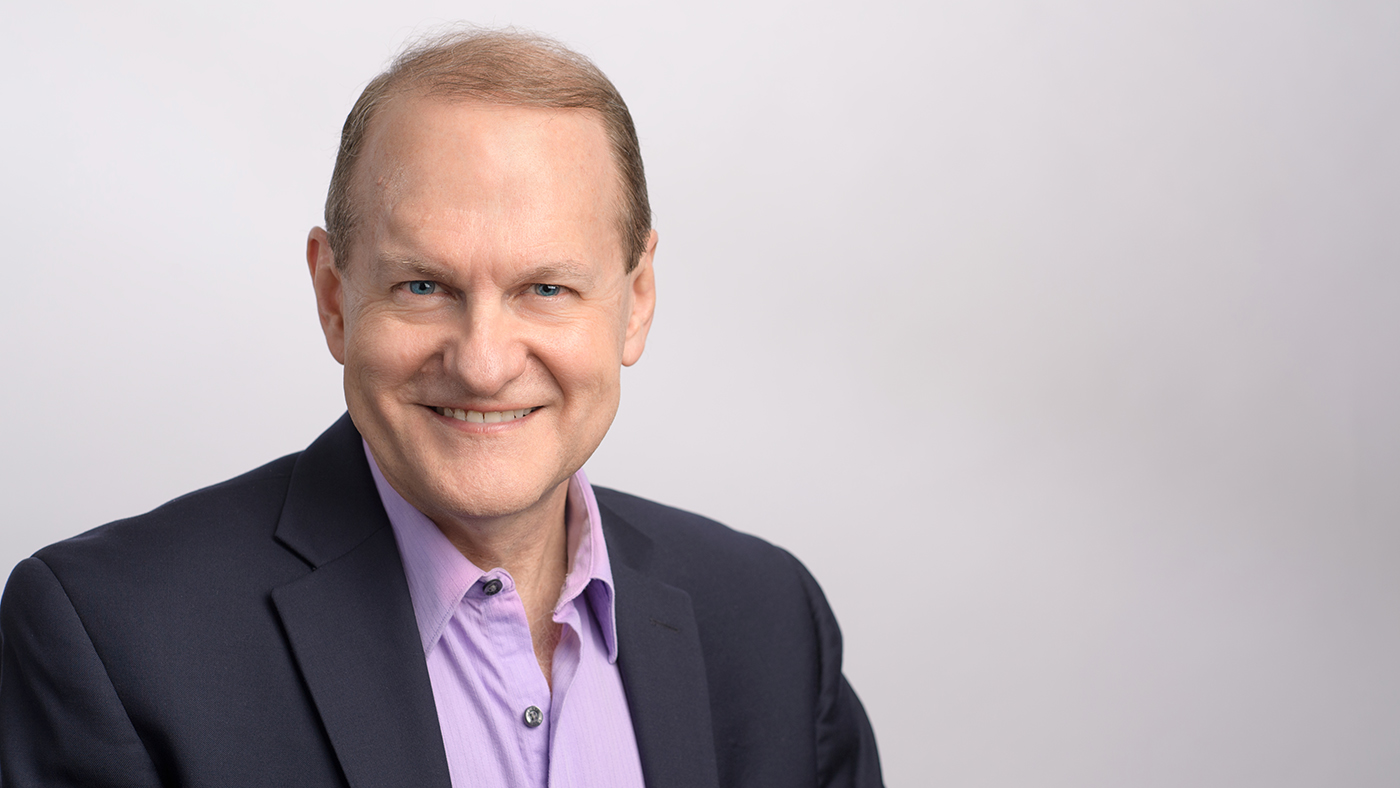 Get a great start to your weekday mornings with great music.
Dennis Moore always has an eclectic mix of classical music to accompany your weekday mornings. Whether you're at work, relaxing at home or are out-and-about, Dennis plays the perfect soundtrack to help jump start your week. Dennis joined the WFMT announcing staff in 1990 after being a regular listener to the station via cable during his ten years as music director of WMFE in Orlando, Florida. Dennis has worn many hats at WFMT: as program director, announcer, host of Music in Chicago, the Dame Myra Hess Concerts, concerts from Northeastern Illinois University, and special broadcast events including the Aspen Music Festival. Dennis is active making music around town (and in Reykjavik, Iceland and Malibu, California, among other locations) as a pianist with his partner, violinist Sara Su Jones.

Dennis's Morning Quiz
May 23, 2019
"The Procession of Bacchus" is from a charming, but rarely-performed ballet by French composer Léo Delibes. He rose to significant fame with his second ballet, "Coppélia", but it was this, his third ballet, that grabbed the attention of Tchaikovsky who said of it, "What elegance, what richness of melody, rhythm, and harmony." What is the title of this classic French ballet by Delibes?
May 22, 2019
Carl Grapentine on his Almanac played two of most famous pieces of classical music this morning on his Almanac. One of them has been a fixture of traditional weddings for more than a hundred years. It's music that accompanies the happy couple's march to the altar. The "Bridal Chorus" is from what opera by Richard Wagner, whose birthday it is today?
May 20, 2019
This morning we played a song by Sebastian Yradier. Guitarist Pepe Romero performed the song which is based on a popular Cuban dance called the habanera. It became the best-known work of this Spanish Basque composer, and it went viral in both the Americas and in Europe. Even Elvis Presley added his own version of the piece. What's the name of this crowd-pleaser that guitarists and singers often perform at weddings and casual gatherings?
May 17, 2019
This morning we communed with one of Gustav Holst's "The Planets", the British composer's epic masterpiece for orchestra. Last year saw the 100th anniversary of the work's premiere in 1918. Holst gave each of his planets nicknames. We heard the lively scherzo subtitled "The Winged Messenger". Which planet is it?
May 16, 2019
It's a Broadway musical that opened in 1939. "DuBarry Was a Lady" starred Bert Lahr (fresh from his role as 'the cowardly lion' in "The Wizard of Oz"), Ethel Merman, and Betty Grable. The song "Friendship" was one of the show's highlights. Earlier, we played its overture. Who wrote the music and lyrics for "DuBarry Was a Lady"?
May 15, 2019
Today is the birthday of an Italian composer, musician, and singer from the first half of the 17th century. On his Almanac this morning, Carl Grapentine celebrated with Music of Baroque performing something from a volume of liturgical pieces this composer published in Venice in 1610. Who is this Italian master, credited with the birth of modern opera?
Answer: Claudio Monteverdi
May 14, 2019
This morning we played the finale of a Symphony in E major from 1866. It's known as the 'Irish' Symphony, and it's by a composer best known for his musical partnership with William Gilbert. Who is he?
May 13, 2019
Today we heard part of a ballet by the Spanish composer Manuel de Falla. "The Three-Cornered Hat" premiered in London in 1919, and this morning's recording, from the 1980s, was by the Philadelphia Orchestra. The performance was led by Philadelphia's Music Director of that time who these days has the same job with the Chicago Symphony. Who is he?
May 10, 2019
Very few composer receive credit for having invented a form, but one thing most people know about our mystery composer is that he invented the nocturne. Earlier, we played a movement from one of his seven piano concertos. Who is this composer from Dublin, Ireland who influenced Chopin, and made his mark on the Romantic piano concerto?
May 9, 2019
This morning we heard one of Frédéric Chopin's most beautiful melodies – his miniature titled "Tristesse," meaning "sadness" in French. "Tristesse" is the title that critics of Chopin's time gave this music -- a response to the work's overall sense of melancholy. What is the collective title Chopin gave the set of pieces from which "Tristesse" is taken?