Weekdays, 6:00 am-10:00 am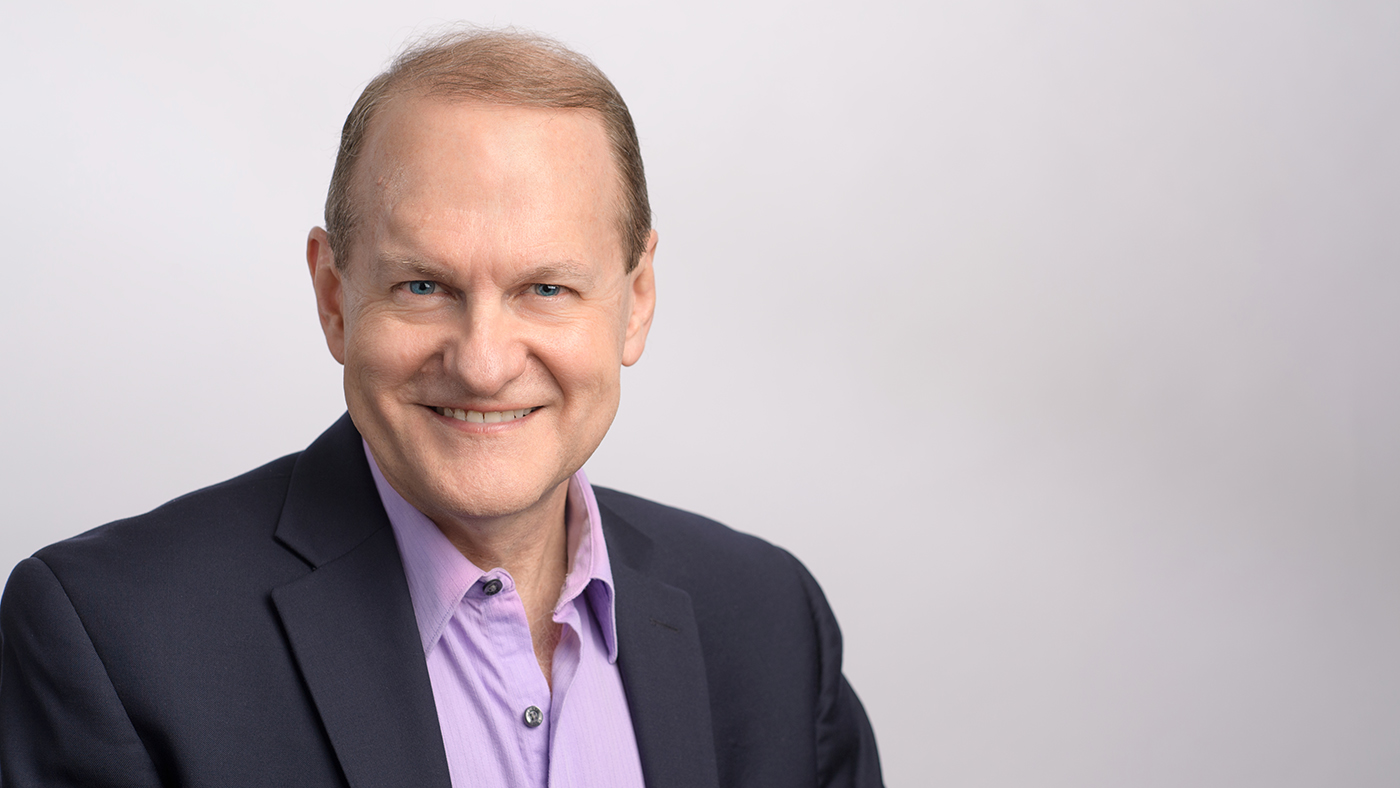 Get a great start to your weekday mornings with great music.
Dennis Moore always has an eclectic mix of classical music to accompany your weekday mornings. Whether you're at work, relaxing at home or are out-and-about, Dennis plays the perfect soundtrack to help jump start your week. Dennis joined the WFMT announcing staff in 1990 after being a regular listener to the station via cable during his ten years as music director of WMFE in Orlando, Florida. Dennis has worn many hats at WFMT: as program director, announcer, host of Music in Chicago, the Dame Myra Hess Concerts, concerts from Northeastern Illinois University, and special broadcast events including the Aspen Music Festival. Dennis is active making music around town (and in Reykjavik, Iceland and Malibu, California, among other locations) as a pianist with his partner, violinist Sara Su Jones.

Dennis's Morning Quiz
January 29, 2019
Howard Shore started his music career in Canada, played in the band Lighthouse, and was musical director for Saturday Night Live for the first five years of the series. We played an excerpt from one of his award-winning scores for a movie trilogy that swept the Oscars in 2004. What's the title of the film series from which "Concerning Hobbits" by Howard Shore comes?
Answer: Lord of the Rings
January 28, 2019
"Maskarade" is a comic opera that is well known in its country of origin, Denmark, but is seldom performed elsewhere. Written in 1906, "Maskarade" didn't reach a Chicago stage until four years ago. Its composer is from the Danish city of Odense, which is also the birthplace of Hans Christian Andersen and makes of the world's best marzipan. Who wrote "Maskarade"?
January 25, 2019
Today is January 25, the birthday of Scotland's national poet, Robert Burns. Perhaps his best-known work is "Auld Lang Syne", which is sung at New Year's Eve celebrations around the world. This morning, Carl Grapentine paid tribute with a piece by Malcolm Arnold based on a famous narrative poem by Robert Burns, which also happens to be the name of the traditional Scottish bonnet worn by men. What's the title of this Malcolm Arnold work named after the Burns poem?
January 24, 2019
This morning we communed with one of Gustav Holst's "The Planets", the British composer's epic masterpiece for orchestra. Last year saw the 100th anniversary of the work's premiere in 1918. Holst gave each of his planets nicknames. We heard the lively scherzo subtitled "The Winged Messenger". Which planet is it?
January 23, 2019
Just before "Carl's Almanac" at 7:30 this morning, we had an exquisite chorus from one of the operas of Giacomo Puccini. It's a superb bit of mood music performed by an off-stage chorus. What's the name of the opera from which the "Humming Chorus" comes?
January 22, 2019
"A joyous outpouring" is how one writer described the opening of a magnificent and stirring sacred choral work by Johann Sebastian Bach. It's a piece on a titanic scale, and this morning we played just the work's first six-and-a-half minutes. What is the title of this piece by Bach -- one of his final compositions
January 21, 2019
"Harmonious Blacksmith" is the popular name for the last movement of a keyboard suite by Handel. The nickname didn't come from the composer himself, but it certainly stuck. It even shows up in the novel "Great Expectations" by Charles Dickens. In it, Herbert Pocket gives Pip the nickname 'Handel' because "We are so harmonious – and you have been a blacksmith." Which pianist played Handel's "Harmonious Blacksmith" on the Morning Program today?
Answer: Alicia de Larrocha
January 18, 2019
Semper fidelis, the Latin phrase that means "always faithful," is the motto of the United States Marine Corps. This morning, we played a march written by a leader of the Marine Band one night in 1888 after hearing his comrades sing the famous Marines' Hymn in Quantico. Who is the composer of Semper Fi, as it's often called?
Answer: John Philip Sousa
January 17, 2019
German composer Paul Hindemith wrote a work for orchestra based on music by an early 19th century German composer who is considered to be the father of German Romantic opera, and whose music greatly influenced other composers including Wagner, Mendelssohn, and Berlioz. Who is he?
Answer: Carl Maria von Weber
January 16, 2019
On his Almanac this morning, Carl Grapentine featured a mezzo-soprano from Bradford, Pennsylvania who has been closely associated with works of Rossini and Handel. She sang an aria from "Rinaldo", the first Handel opera to appear at the Metropolitan Opera – a work the Met essentially mounted just for this singer. Who is this widely admired mezzo?