Weekdays, 6:00 am-10:00 am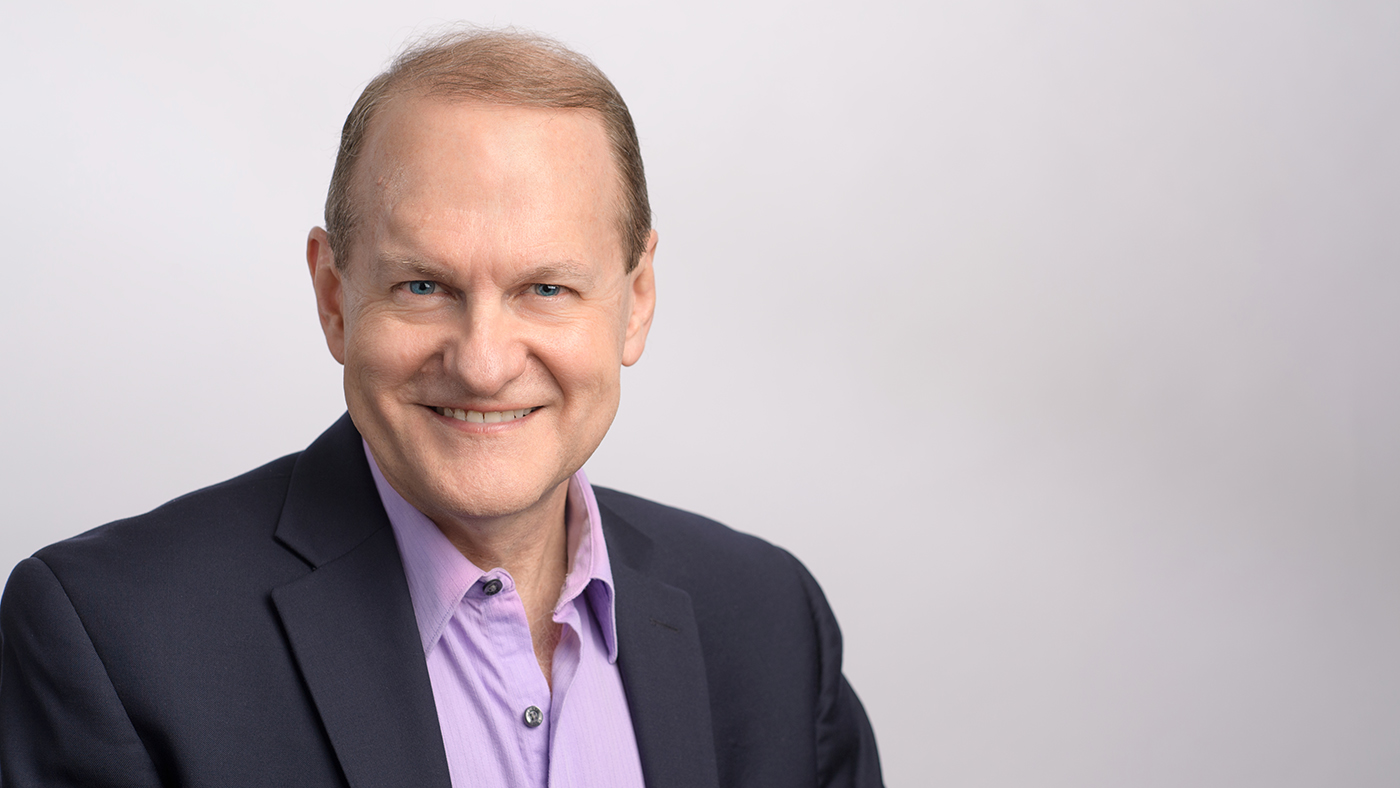 Get a great start to your weekday mornings with great music.
Dennis Moore always has an eclectic mix of classical music to accompany your weekday mornings. Whether you're at work, relaxing at home or are out-and-about, Dennis plays the perfect soundtrack to help jump start your week. Dennis joined the WFMT announcing staff in 1990 after being a regular listener to the station via cable during his ten years as music director of WMFE in Orlando, Florida. Dennis has worn many hats at WFMT: as program director, announcer, host of Music in Chicago, the Dame Myra Hess Concerts, concerts from Northeastern Illinois University, and special broadcast events including the Aspen Music Festival. Dennis is active making music around town (and in Reykjavik, Iceland and Malibu, California, among other locations) as a pianist with his partner, violinist Sara Su Jones.

Dennis's Morning Quiz
October 18, 2018
Maurice Ravel wrote a piece for orchestra that he originally intended as a ballet. He patterned it after Viennese waltzes, and it has been turned into a ballet by both George Balanchine and Frederick Ashton. (We played a recording of this work earlier with Paul Paray and the Detroit Symphony Orchestra.) What's the title of this Ravel tribute to Johann Strauss, Jr.?
October 17, 2018
Earlier this morning we played something from a new recording by cellist Yo-Yo Ma. It's music he has been playing since he was a 4-year-old prodigy, and the superstar cellist said he keeps finding ways to reinterpret it and keep it fresh. Sometimes called the Everest of the cellist's repertoire, what are these pieces that Ma just recorded for the third and, in all likelihood, final time?
Answer: J.S. Bach's Cello Suites
October 16, 2018
Around 7:45 this morning we played a famous minuet, a charming piece that comes from a string quintet that was composed in 1771. This minuet has appeared in arrangements for piano, mandolins, accordion, saxophone, and even an a cappella choir with a Latin text. This morning, we featured Bobby McFerrin's arrangement for voice and orchestra. Who is the author of this minuet, one of classical music's "greatest hits"?
October 15, 2018
This morning, just after 7:30, Carl Grapentine played something by Johann Sebastian Bach — one of the best-loved pieces from Bach's entire output. It's derived from Bach's Cantata No. 147, Herz und Mund und Tat und Lebe (Heart and Mouth and Deed and Life). What is the name of this famous Bach chorale?
Answer: "Jesu, Joy of Man's Desiring"
October 12, 2018
Heard earlier, between 7:30 and 8, was a piece of musical theater by Leonard Bernstein. When asked whether it's an opera, an operetta, or a musical comedy, Bernstein replied that it's whichever you prefer. What's the title of this Leonard Bernstein show based on a novella by Voltaire?
October 11, 2018
Gustav Mahler is the featured composer tonight at Orchestra Hall as guest conductor Andrés Orozco-Estrada leads the Chicago Symphony in Mahler's monumental Third Symphony. Earlier, we played a movement from Mahler 3, followed by the Mahler song "Ging heut' Morgen über's Feld" ("I Went This Morning over the Field") from Songs of a Wayfarer. Who was the bass-baritone whose recording of that Mahler song we aired?
October 10, 2018
This morning we played an overture by Brahms which is based on student songs about wooing, drinking, and the celebration of youthful high spirits. Brahms wrote the piece as a tongue-in-cheek "thank you" for an honorary degree he received from the University of Breslau. What's the title of this piece?
Answer: Academic Festival Overture
October 9, 2018
He was born on this date, October 9, in 1835, in Paris. An incredibly prolific composer over the course of his long life, he wrote his first symphony when he was 16 and went on to write four more. In addition, he produced five piano concertos, three violin concertos, two cello concertos, and many other works for soloists and orchestra. On this morning's edition of Carl's Almanac, Carl Grapentine featured a famous dance from an opera by this composer which faced problems with the censors. The opera was banned for a period of time in London. Who is this composer?
Answer: Camille Saint-Saëns
October 8, 2018
Earlier this morning, we played an orchestral excerpt from one of the operas of Giacomo Meyerbeer. The most recognizable "tune" from this historical drama by Meyerbeer is a coronation march which ends with a large crowd heaping praises on the title character for the miracles he has accomplished. What Meyerbeer opera is this?
Answer: Le prophète (The Prophet)
October 5, 2018
Puccini's La bohème opens tomorrow night at Lyric Opera of Chicago. This morning we featured the duet near the end of Act 1, "O soave fanciulla," in which Mimi approaches the poet Rodolfo to light her candle because it has gone out. And then, somehow, she loses her key in his room. This morning around 7:45, I played a recording with a famous tenor who made his La Scala debut in this role, opposite his childhood friend singing the part of Mimi. Who are they?
Answer: Mirella Freni and Luciano Pavarotti