An Anniversary Celebration of Music and the Arts
Wednesday, May 5, 2021
6:00 PM
Event Chairs Renée and Lester Crown and the Board of Trustees of WFMT and WTTW invite you to our virtual celebration honoring the 70th anniversary of WFMT.
By offering our community the finest arts and music programming, WFMT and WTTW enrich lives, engage communities, and inspire exploration.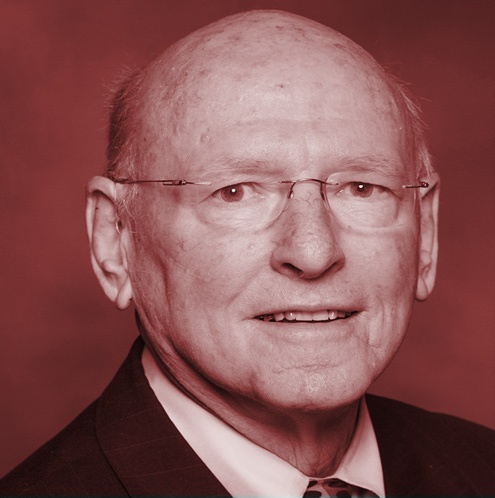 Jim Mabie is an exemplary civic leader and advocate for the arts in Chicago. Our mission at WFMT and WTTW in service of our audiences is bolstered by Jim's passion and advocacy. We are proud to honor him for his dedication to our work as well as to our city. Jim has been an extraordinary leader, serving on the Board of Trustees for 20 years and as Board Chair from 2014 to 2020. He is a champion for public media and fine arts programming with an affinity for WTTW News and a broad and eclectic appreciation for the classical and folk music presented on WFMT. His thoughtful leadership is rooted in a genuine interest, authentic curiosity, and deep commitment to our purpose. Jim's wholehearted engagement benefits institutions throughout the city, strengthening the fabric of Chicago's arts and cultural community. It is with gratitude and admiration that WFMT and WTTW celebrate Jim Mabie. We are proud to honor The People's Music School (TPMS) for its commitment to music education, access, and our community. Founded in 1976 by the late Dr. Rita Simó, a Juilliard-trained pianist from the Dominican Republic, TPMS's mission is to deliver access to the benefits of high-quality, immersive music education, regardless of someone's socioeconomic background. Through intensive instruction and performance, students achieve excellence in music that transfers to the classroom and beyond. Students grow musically, socially, emotionally, and intellectually, and develop a foundation of responsibility, self-esteem, resilience, and purpose. Under the exemplary leadership of Jennifer Kim-Matsuzawa, 1,600 under-resourced children across Chicago and beyond receive tuition-free music education annually. In Chicago alone, the school serves 850 students, of whom 90% are of color and hail from over 50 zip codes. One hundred percent of TPMS seniors graduate from high school and enroll in college. We celebrate TPMS for their unwavering commitment to and belief in the transformative power of music.
Maggie Clennon Reberg joined the WFMT family in 2015, and has served as the host of our Weekend Mornings programs, Saturday Morning Listeners' Choice and Soundtrack, since 2018. You can also hear Maggie as announcer on weekday evenings. When she's not on the air, Maggie performs as an actor and musician in Chicago and beyond, with companies such as Lyric Opera of Chicago, Music Theatre Works, Chamber Opera Chicago, Transgressive Theatre-Opera, Remy Bumppo, First Folio Theatre, and more. Maggie appeared in the 2014-15 National and Southeast Asia tours of the Broadway musical Sister Act, and is also a very busy voiceover talent.
We hope you will join WFMT and WTTW for our virtual celebration! We welcome support from individuals, corporations, and foundations and are pleased to offer a number of unique ways to acknowledge your generous gift. Learn more about the levels of sponsorship and related benefits. Or, make a gift online now. Please contact the WFMT and WTTW Development Team at (773) 509-5579 or via email for more details.