This week, you can hear six centuries of great music in Chicago.
Experience an opera of epic proportions – "Die Walküre"
Lyric Opera of Chicago opens a new production of Wagner's Die Walküre, the second installment of David Poutney's Ring Cycle, this week. Acclaimed Wagnerian soprano Christine Goerke performs the role of Brünnhilde, the Valkyrie, and bass-baritone Eric Owens stars as Wotan, Brünnhilde's father and ruler of the gods. Tanja Ariane Baumgartner plays Fricka, Wotan's wife. Elisabet Strid makes her Lyric debut as Sieglinde, Brandon Jovanovich plays Siegmund, Sieglinde's brother and lover. Sir Andrew Davis conducts.
Details: Opening night performance on Wednesday, November 1 at 5:30 pm at the Lyric Opera House located at 20 N Upper Wacker Drive, Chicago, IL 60606. More info and additional performance dates on Lyric's website.
Hear Sir András Schiff conduct from the keyboard
Pianist Sir András Schiff returns to Symphony Center to conduct and perform a program with the Chicago Symphony Orchestra. For the featured works on the program, Bach's Keyboard Concerto No. 5 in F Minor and Beethoven's Piano Concerto No. 1,  Schiff conducts from the keyboard. Rounding out the program are Haydn's Symphony No. 88 in G Major and Bartók's Divertimento for String Orchestra.
Details: Four performances – on November 2, 3, and 4 at 8:00 pm and on November 5, at 3 pm – take place at Symphony Center located at 220 S Michigan Ave. Chicago, IL 60604. More on CSO's website.
Hear Sephardic love songs from Renaissance Spain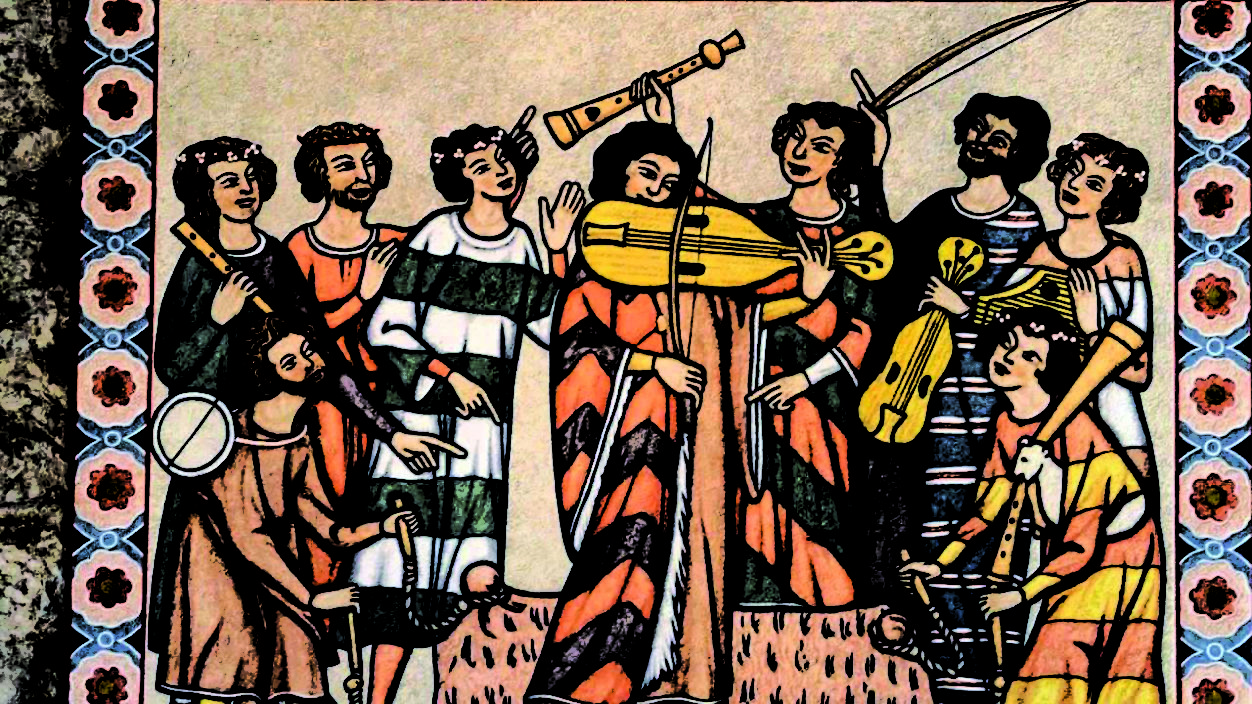 Chicago-based period performance ensemble Newberry Consort presents a program titled Sacred Love: Sogns of the Sephardim. American-Uruguyan soprano Nell Snaidas, who specializes in Latin American and Spanish Baroque music, is the concert's curator and featured artist. Hear music composed by Sephardic Jews who were exiled from Spain in 1492 sung in Ladino, Hebrew and Spanish.
Details: Friday, November 3 at 8:00 pm at Galvin Recital Hall at Northwestern University located at 70 E. Arts Circle Drive in Evanston, IL and on Saturday, November 4 at 8:00 pm at the  Logan Center for the Arts at the University of Chicago located at 915 E 60th St, Chicago, Il. More info on the Newberry Consort's website.
Attend the 19th Annual National Cuatro Festival
The Puerto Rican Arts Alliance presents its 19th annual celebration of Puerto Rican music at the Harris Theater. The cuatro is a stringed instrument in the guitar or lute family that gets its name from the number of strings many of them have: cuatro, which means four in Spanish. Though, a cuatro can have more than four strings, of course (pardon the plucked string pun!). Maestro Angel (Cucco) Peña directs this year's Cuatro Festival featuring Puerto Rican Big Band-era music. The lineup includes NG2, the Puerto Rico Philharmonic Big Band Ensemble, cuatrista Prodigio Claudio, and the Puerto Rican Arts Alliance's Latin Music Project.
Details: Saturday, November 4 at 7:00 pm at the Harris Theater for Music and Dance, located at 205 E Randolph St, Chicago, IL 60601. For more information, visit the Harris Theater's website.
See a Pulitzer Prize-winning opera for our time – "The Consul"
Gian Carlo Menotti's first full-length opera, The Consul, also won him the 1950 Pulitzer Prize for Music. Set in a totalitarian state, the opera describes a political dissident, John, who must flee the country, and his wife, Magda, who struggles to obtain a travel visa to help her husband escape. Though the opera was written following World War II and during the Cold War, the subject matter is certain to resonate with audiences today. Soprano Patricia Racette makes her role debut as Magda following her Chicago Opera Theater premiere in performances of La voix humaine. Andreas Mitisek, who stepped down as COT's general director at the end of the 2016-17 season, returns to direct The Consul. Kristof von Grysperre conducts.
Details: Opening night performance on Saturday, November 4 at 7:30 pm at the Studebaker Theater (Fine Arts Building) located at 410 S Michigan Ave, Chicago, IL 60605. More info and additional performance dtaes on Chicago Opera Theater's website.