Travel with WFMT
For years, WFMT has sponsored travel tours led by our on-air hosts to some of the world's best destinations for classical music. Joining together classical music enthusiasts and incomparable WFMT announcers like Lisa Flynn and Carl Grapentine, these tours are filled with lectures, discussions, and many, many concerts! Interested in a particular location or music festival? Contact WFMT Ad Sales and let us know.
Learn about WFMT's Travel Partners
---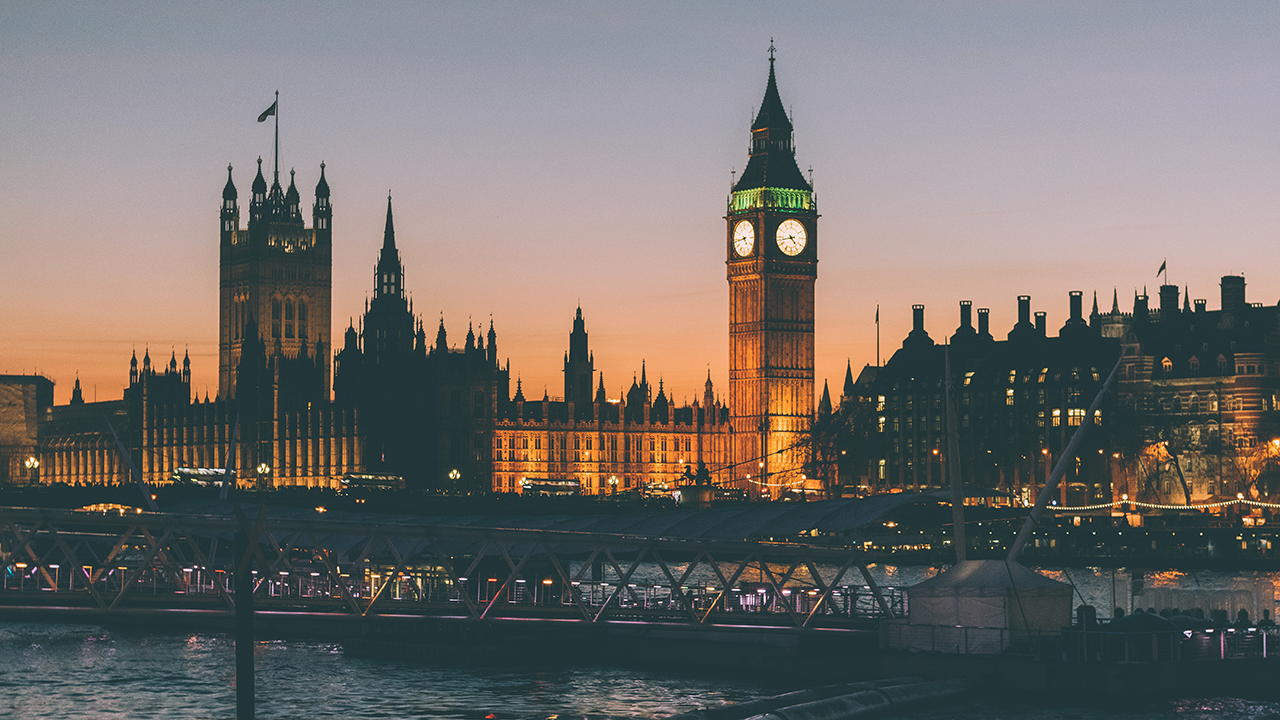 WFMT London Music Tour
WFMT Program Host: Carl Grapentine
April 26 – May 4, 2018
May 4 – May 7, 2018 Extension to the Cotswolds
Join Carl Grapentine and fellow classical music lovers for our classical music tour to London. We'll begin by touring this wonderful city, so rich in music and music history. We'll enjoy concerts by the London Mozart Players, performing Bruckner, Mahler, and the Brahms German Requiem; the touring Los Angeles Philharmonic will be there, led by Gustavo Dudamel, playing the Shostakovich 5th; and the Bach Choir of London with orchestra performing music of Leonard Bernstein and Prokofiev's Alexander Nevsky.
There will be many other opportunities to experience music on your own, and there's an optional extension to the Cotswolds. Travelex International will handle all of the arrangements including performance tickets, air transportation, deluxe 5-star accommodations, sightseeing, all breakfasts, several group meals, and much more.
Reserve your place now for our Classical Music Tour to London next spring. Call Janet at Travelex: (847)519–4819. For tour details and to learn more about all the experiences that await you, click here. Download the registration form and the extension to the Cotswolds registration form.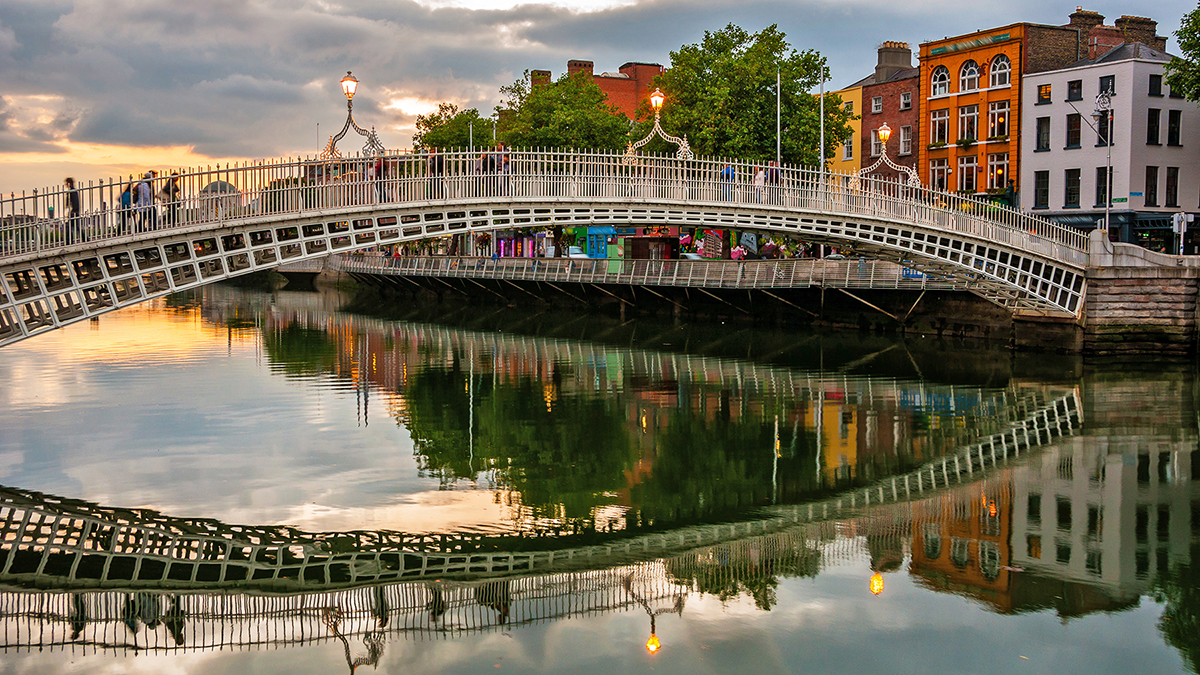 WFMT Portrait of Ireland
WFMT Program Host: Lisa Flynn
August 27 – September 7, 2018
Traverse the beautiful landscapes and thrilling cities of Ireland with WFMT host Lisa Flynn from August 27th to September 7th. This ten day trip includes stops in Dublin, Belfast, Donegal, and Galway City, with luxury accommodations in each. Along the way, explore the unique history and culture of Ireland as you wander through the region's ancient and dramatic landscapes.
You'll also enjoy concerts of classical and Irish folk music as well as a ride in a London-style black cab on a tour of Belfast's political murals. You'll discover the fascinating myths behind Giant's Causeway, and explore the rugged, desolate, and captivating region of Connemara.
Our friends at AHI Travel have expertly crafted this experience for WFMT listeners and will handle the arrangements. For more information or to reserve your space today, download the informational brochure, visit wfmt.ahitravel.com to or call 1-800-323-7373.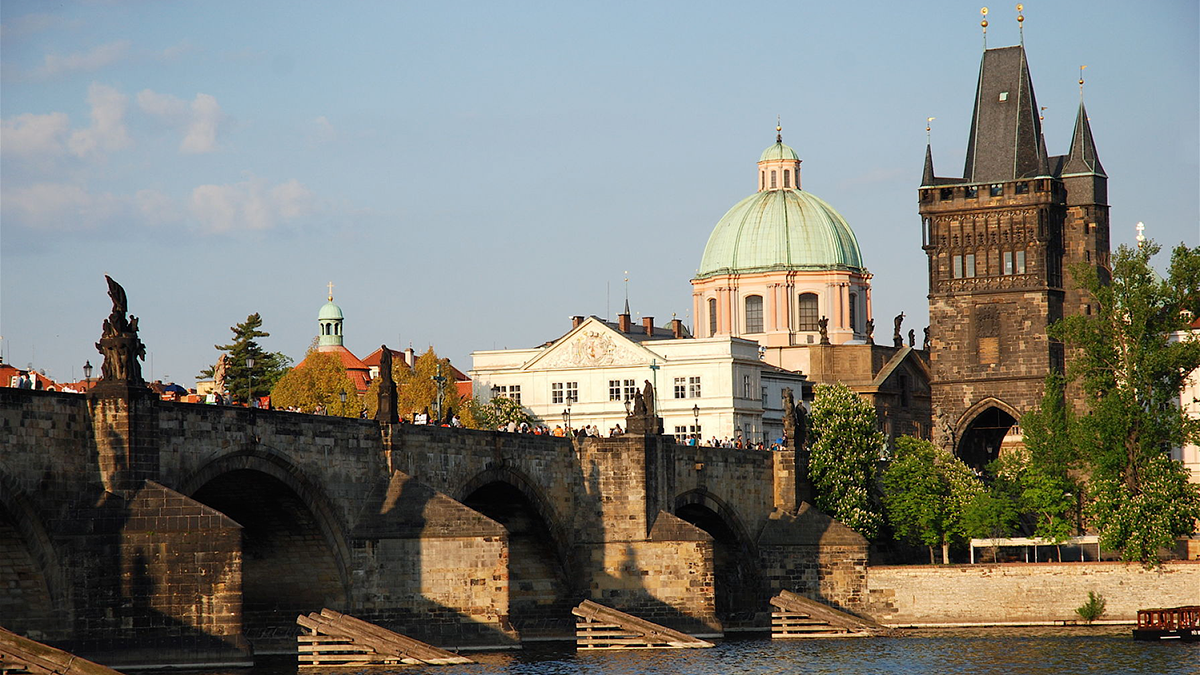 Poland and the Czech Republic Classical Music Tour
WFMT Program Host: Peter van de Graaff
September 22–October 3, 2018
Join Peter and Kathleen van de Graaff and fellow classical music lovers and celebrate the life of Frederic Chopin! On this eleven day pursuit you'll walk in Chopin's footsteps and relive his extraordinary life.
You'll visit the very places where Frederic lived, loved and worked: the family home where Frederic was born, the village church where he was baptized and the Frederic Chopin University of Music in Warsaw. Discover Poland's stunning cultural capital, Krakow. Visit the cathedral where the kings of this ancient land are buried, stroll the campus of the University of Copernicus and marvel at one of Europe's largest medieval squares.
You'll attend several glorious classical concerts in Warsaw, Krakow, and Prague highlighting the works of Chopin, Mozart, Dvořák, Smetana and Beethoven. And free time to further explore the breathtaking city of Krakow and wander around Prague at your own pace. Your musical quest culminates in the Czech Republic where you'll relive the lives and times of Smetana, Mozart and Dvořák.
These are just a few of the highlights! Throughout the journey you'll experience Earthbound Expeditions' one-of-a-kind local experiences.
Space is limited. Call Earthbound Expeditions at 1-800-723-8454. For tour details and registration, click here, and visit Earthbound Expeditions.
This exclusive trip is designed for WFMT listeners by our travel partner, Earthbound Expeditions Inc., an award-winning travel company.