Tuesdays at 8:00 pm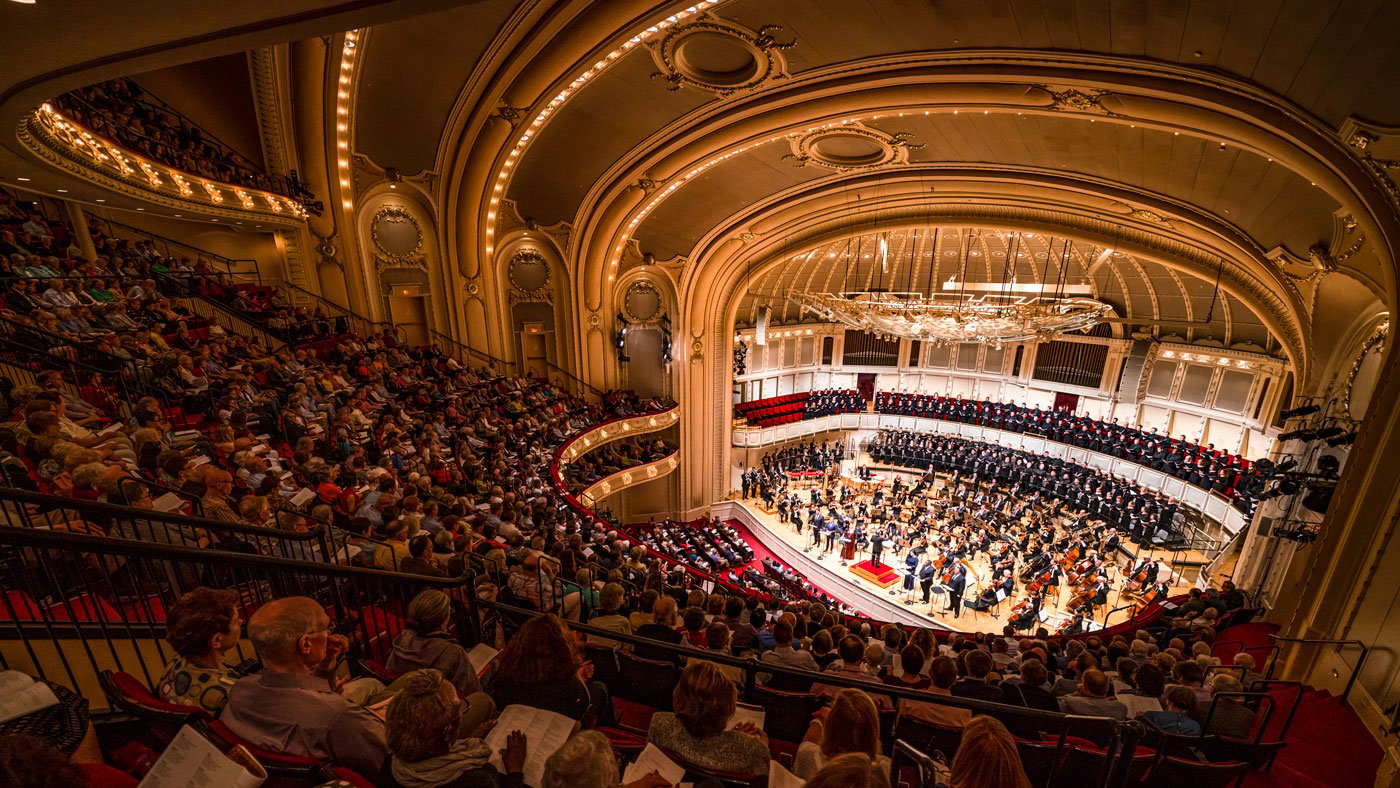 A deep dive into the vast archives of the Chicago Symphony Orchesta.
Prepared with support from the Rosenthal Archives at the Chicago Symphony Orchestra Association and its director Frank Villella, this series was launched in conjunction with the beginning of the Orchestra's 130th season and focuses on the CSO's extensive discography, featuring Grammy Award–winning releases as well as recordings highlighting virtually every era in CSO history.
Legends at the Piano
April 20, 2021
Iconic piano soloists are featured on this program, opening with Van Cliburn in MacDowell's Second Piano Concerto. Ivo Pogorelich essays Chopin's second concerto followed by Peter Serkin in Bartók's first concerto, and Cecile Licad concludes the broadcast with Rachmaninov's Rhapsody on a Theme of Paganini.
A Choral Celebration
April 27, 2021
The Chicago Symphony Chorus is showcased on this program, performing Barber's Prayers of Kierkegaard, Poulenc's Gloria, Bruckner's Helgoland, and—with the Lyric Opera of Chicago Chorus Górecki's a cappella Euentes ibant et flebant. The broadcast concludes with the Chorus's first release, Prokofiev's Alexander Nevsky, recorded in March 1959 under the baton of Fritz Reiner.