Weekdays, 6:00 am-10:00 am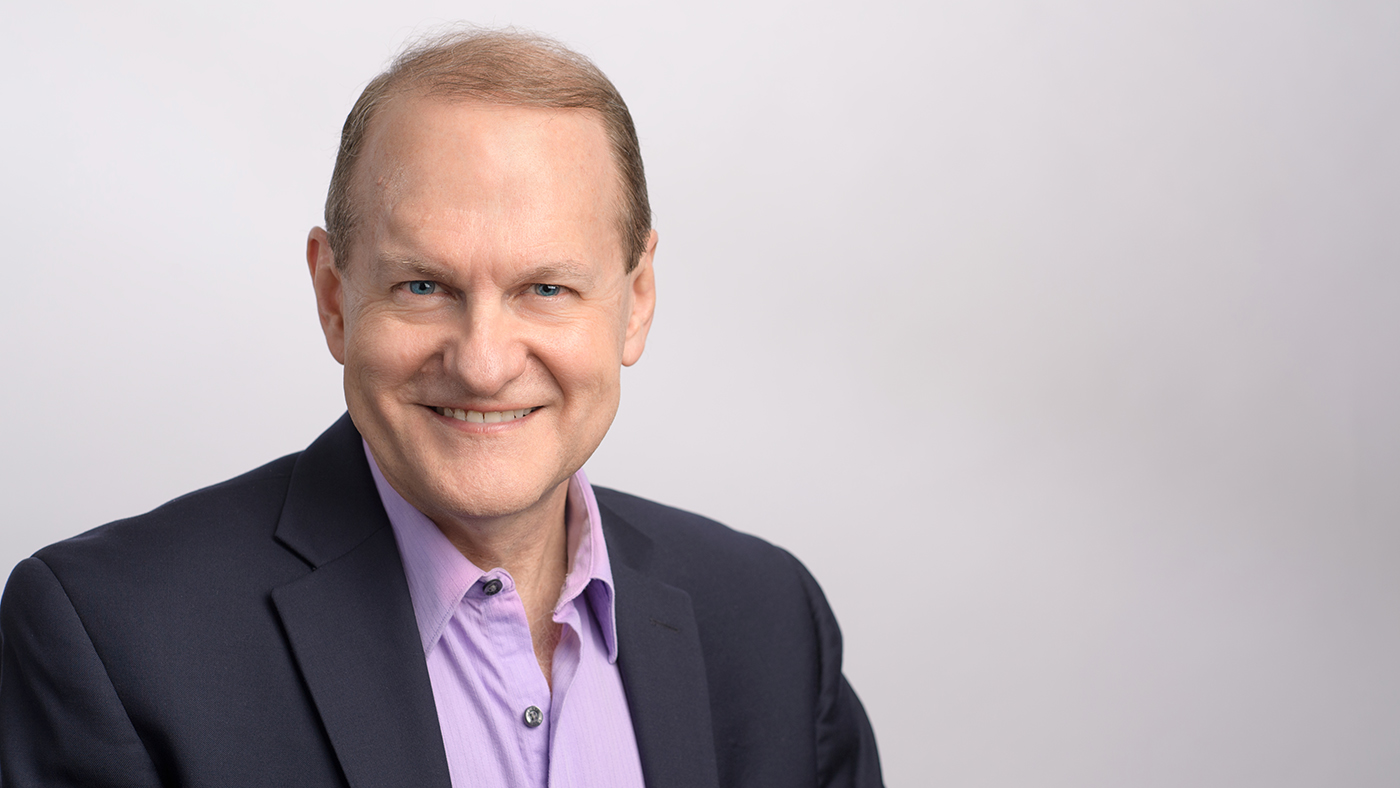 Get a great start to your weekday mornings with great music.
Dennis Moore always has an eclectic mix of classical music to accompany your weekday mornings. Whether you're at work, relaxing at home or are out-and-about, Dennis plays the perfect soundtrack to help jump start your week. Dennis joined the WFMT announcing staff in 1990 after being a regular listener to the station via cable during his ten years as music director of WMFE in Orlando, Florida. Dennis has worn many hats at WFMT: as program director, announcer, host of Music in Chicago, the Dame Myra Hess Concerts, concerts from Northeastern Illinois University, and special broadcast events including the Aspen Music Festival. Dennis is active making music around town (and in Reykjavik, Iceland and Malibu, California, among other locations) as a pianist with his partner, violinist Sara Su Jones.

Dennis's Morning Quiz
June 17, 2019
Earlier this morning I played a piece for brass by the Venice composer Giovanni Gabrieli. In Italian, it has the title "Sonata pian e forte" – what does "pian e forte" mean in English?
June 13, 2019
This morning, we have another question about music connected to Greek mythology. Earlier, we played a symphonic poem by Saint-Saens illustrating the story of Hercules when he served as a slave to the Lydian queen, Omphale. Hercules had to work as a maid for Omphale while dressed in women's clothes. According to this legend, Hercules was assigned the task of working at what kind of machine?
June 12, 2019
From Greek mythology comes the story of Helen of Troy's elopement with Paris, the dashing Prince of Troy. It's the subject of an opera containing some of its composer's best-loved melodies. Who wrote "La belle Helene", which was a bit scandalous in 1860s Paris, with its "nudge-nudge, wink-wink" innuendos and suggestive lyrics?
Answer: Jacques Offenbach
June 11, 2019
A well-known example from the collection of "Lyric Pieces" for piano by Edvard Grieg bears the name of Grieg's house near Bergen, Norway, which translates as "Troll's Hill." Grieg wrote this 'Lyric Piece', which includes this reference to the family home in its title, to commemorate his and his wife, Nina's, own silver wedding anniversary. What is the name of this piece by Grieg?
Answer: Wedding Day at Troldhaugen
June 10, 2019
In the late 1800s, Engelbert Humperdinck composed an opera based on one of the stories by the Brothers Grimm. The idea for the piece came to Humperdinck as he was helping his sister with a marionette show for her children. What is the name of this world-favorite fairy tale opera by Humperdinck?
Answer: Hansel and Gretel
June 7, 2019
Today, June 7, is the birthday of George Szell. This Hungarian-born conductor is credited with establishing a certain American ensemble as one of the finest orchestras in the world. Which orchestra is it that George Szell led from 1946 until his death in 1970?
Answer: Cleveland Orchestra
June 6, 2019
This morning, we featured two pieces by a composer who was also a pianist, statesman, and philanthropist. A true Renaissance man, he helped secure Poland's independence. He also became Prime Minister of Poland in 1919. What is the name of this composer who is known for his opera, "Manru", and a very famous minuet?
Answer: Ignacy Paderewski
June 5, 2019
"Le Tic-Toc-Choc" sounds rather like a machine. This fun little work for keyboard, in the manner of a mechanical clock, is by a French Baroque composer who was born in Paris during the reign of Louis XIV. Who is the author of this famous perpetual motion keyboard miniature?
Answer: François Couperin
June 4, 2019
'Sempre libera' is a famous coloratura showcase for soprano. In this aria by Giuseppe Verdi, the character Violetta dismisses the notion of leaving the glamorous life, singing that she'll "fulfill the round of pleasure." From what Verdi opera does 'Sempre libera' come?
June 3, 2019
The "Dance of the Sugar Plum Fairy" is one of the signature pieces of Tchaikovsky's holiday spectacular "The Nutcracker". Its distinctive sound is made by a keyboard instrument which Tchaikovsky brought to Russia from France, and it's believed that "The Nutcracker" is the first work to employ this instrument with a full symphony orchestra. What instrument is this?