Weekdays, 6:00 am-10:00 am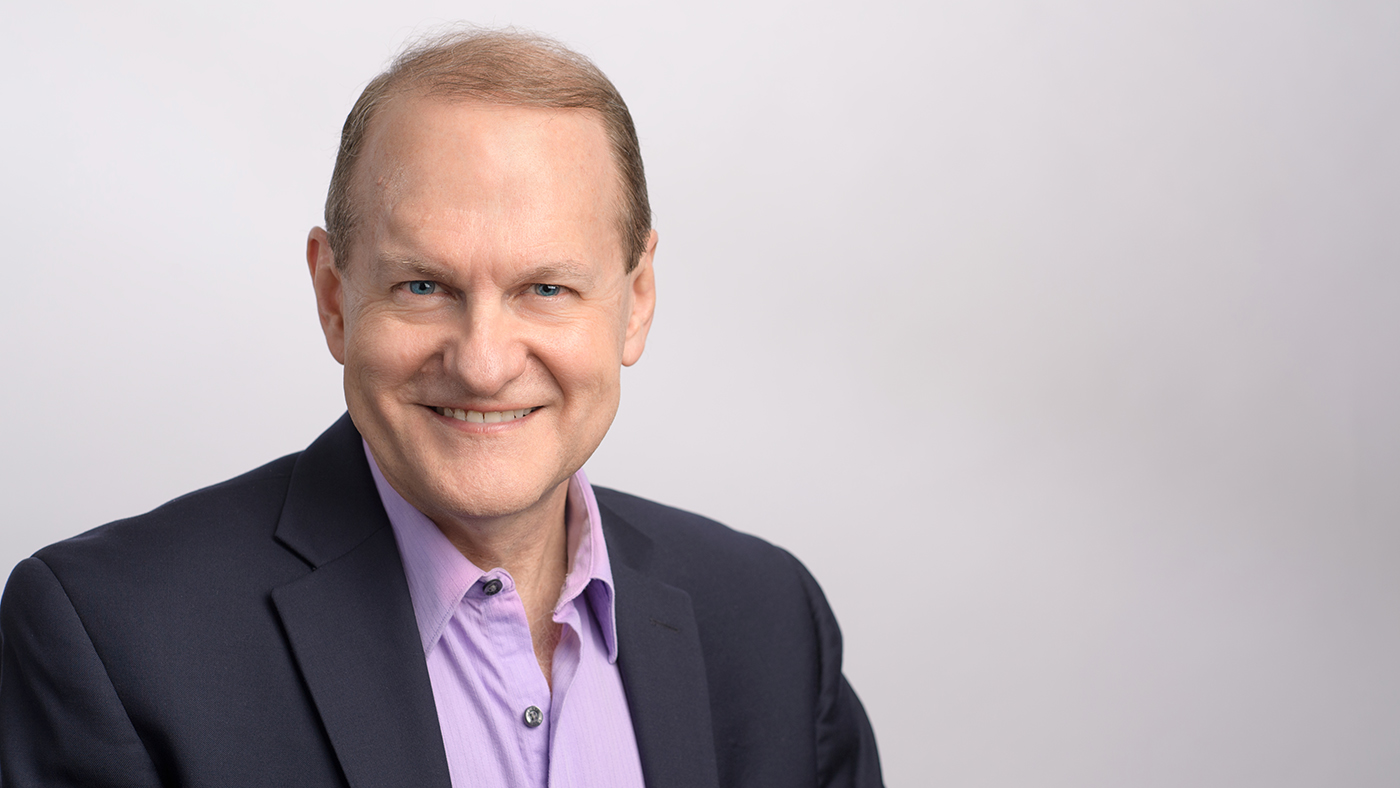 Get a great start to your weekday mornings with great music.
Dennis Moore always has an eclectic mix of classical music to accompany your weekday mornings. Whether you're at work, relaxing at home or are out-and-about, Dennis plays the perfect soundtrack to help jump start your week. Dennis joined the WFMT announcing staff in 1990 after being a regular listener to the station via cable during his ten years as music director of WMFE in Orlando, Florida. Dennis has worn many hats at WFMT: as program director, announcer, host of Music in Chicago, the Dame Myra Hess Concerts, concerts from Northeastern Illinois University, and special broadcast events including the Aspen Music Festival. Dennis is active making music around town (and in Reykjavik, Iceland and Malibu, California, among other locations) as a pianist with his partner, violinist Sara Su Jones.

Dennis's Morning Quiz
December 13, 2019
Right after the 9 o'clock news this morning, we heard a Prelude by Italian composer Ottorino Respighi.  It's from 1928, though Respighi based it on music from the 17th century.  It introduces movements titled 'The dove', 'The hen', 'The Nightingale', and 'The Cuckoo'.  What's the name of this suite by Respighi?
December 12, 2019
Earlier, we heard Mozart played by a pianist who turns 71 later this month.  Born in a seaside town near Tokyo, she was raised in Austria, became a citizen of the U.K., and is much admired for her interpretations of Mozart and Schubert.  Who is she?
December 11, 2019
Second to Edvard Grieg's Piano Concerto, the music he wrote for a five-act allegorical drama by Henrik Ibsen remains his most popular.  Earlier on the Morning Program, we played one of the suites that Grieg assembled from the 23 numbers he created for Ibsen's theater piece.  What is the play's title?
December 10, 2019
In the U.K. he's known as "Mister Christmas."  One of the world's most successful and most-performed living composers, he possesses a remarkable instinct for vocal melody.  What's the name of this British writer of popular contemporary carols whose "I wish you Christmas" we heard earlier?
December 9, 2019
Carl Maria von Weber lived a full and astonishingly productive life until his early death at the age of 39 after the premiere of his last opera, whose overture we heard earlier.  What is the name of this rarely staged opera that had its premiere at Covent Garden in 1826?
December 6, 2019
Earlier, we heard the overture to a one-act opera by the Italian-American composer Gian Carlo Menotti, who also wrote the classic Christmas opera, "Amahl and the Night Visitors".  This earlier work is from 1936, and Fritz Reiner conducted its premiere in Philadephia.  What's the title of this Menotti opera that a critic proclaimed 'an agreeable example of modern Italian opera, vivacious and tuneful'?
Answer: Amelia Goes to the Ball
December 5, 2019
She's a pianist from Caracas, Venezuela, and from her first contact with a piano, she has always improvised.  We heard her performing a selection from her album, "Solatino": 'Carioca', by Brazil's Ernesto Nazareth.  Who is she?
December 4, 2019
This morning, we heard some pieces by a composer who was also a pianist, statesman, and philanthropist.  A true Renaissance man, he helped secure Poland's independence.  He also became Prime Minister of Poland 100 years ago, in 1919.  What is the name of this composer who is probably best known for a very famous minuet?
Answer: Ignacy Paderewski
December 3, 2019
This morning in the 8 o'clock hour, we played the most recent recording by the Paris-based Ébène Quartet, featuring part of a string quartet by Beethoven.  Along with its two other companion pieces of Opus 59, this quartet is named for Beethoven's Russian patron and diplomat who commissioned the composer to write these pieces.  Who is he?
Answer: Prince Razumovsky
December 2, 2019
American composer Howard Hanson wrote an opera loosely based on a short story by Nathaniel Hawthorne; we played selections from it this morning.  What is the name of Hanson's only opera, which premiered in Ann Arbor, Michigan in 1933?