Weekdays, 6:00 am-10:00 am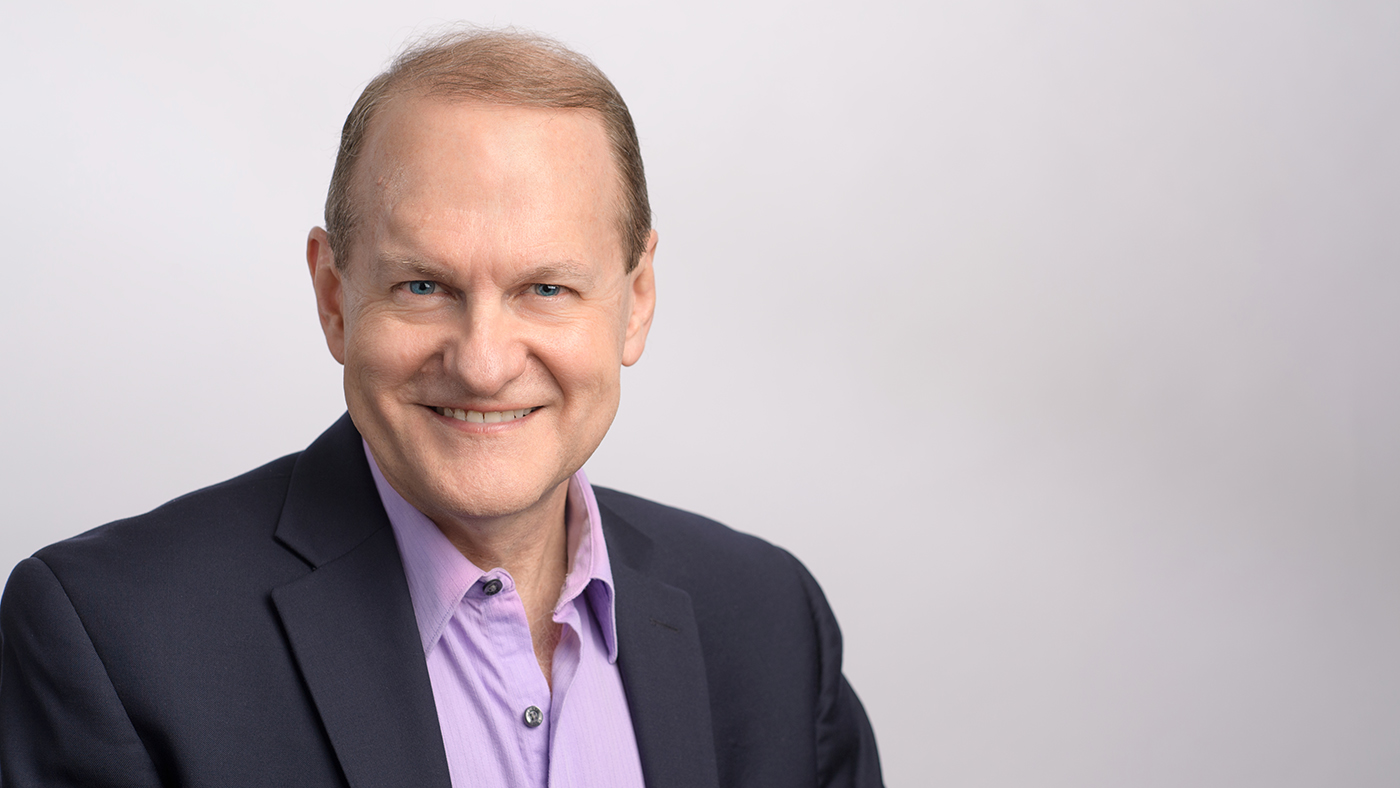 Get a great start to your weekday mornings with great music.
Dennis Moore always has an eclectic mix of classical music to accompany your weekday mornings. Whether you're at work, relaxing at home or are out-and-about, Dennis plays the perfect soundtrack to help jump start your week. Dennis joined the WFMT announcing staff in 1990 after being a regular listener to the station via cable during his ten years as music director of WMFE in Orlando, Florida. Dennis has worn many hats at WFMT: as program director, announcer, host of Music in Chicago, the Dame Myra Hess Concerts, concerts from Northeastern Illinois University, and special broadcast events including the Aspen Music Festival. Dennis is active making music around town (and in Reykjavik, Iceland and Malibu, California, among other locations) as a pianist with his partner, violinist Sara Su Jones.

Dennis's Morning Quiz
August 21, 2019
Today is the 86th birthday of a British mezzo-soprano whose career is hard to rival. For more than 30 years she excelled in opera, oratorio, and song, yet she never went to a music college. This morning on his "Almanac", Carl Grapentine played her recording of a song from Edward Elgar's "Sea Pictures". Who is she?
August 20, 2019
Tonight at Ravinia, James Gaffigan leads the Lucerne Symphony Orchestra in Prokofiev and Rachmaninoff. Pianist George Li will solo in Rachmaninoff's Rhapsody on a theme by Paganini. There will also be music from Prokofiev's ballet, "Romeo and Juliet", and selections from a surreal, fairytale opera by Prokofiev that had its first performance in Chicago's auditorium Theatre in 1921. What is the title of this opera?
Answer: The Love for Three Oranges
August 19, 2019
Pianist Garrick Ohlsson possesses an unusually vast repertoire that includes more than eighty concertos. Nearly a half century ago, Ohlsson became the first American ever to win the Chopin International Piano Competition. Recently, Garrick Ohlsson has been devoting his concerts to the entire piano repertoire of another composer. Who is that?
August 16, 2019
We heard part of a violin sonata by Beethoven this morning that shares its nickname with a Vivaldi violin concerto and a Schumann symphony. By what name is Beethoven's Fifth Violin Sonata in F major known?
August 15, 2019
In the 1960s and '70s, there was renewed interest in that great master of ragtime music, Scott Joplin. This new vogue for ragtime prompted several American composers to create rags of their own. One memorable piece in this style is by a composer who is originally from Seattle. He taught for over thirty years at the University of Michigan and wrote three operas for Lyric Opera of Chicago. Who is he?
August 14, 2019
Dublin-born composer Michael Balfe wrote over 25 operas, and first produced several of Verdi's operas for London audiences. This morning we played music from Balfe's most popular opera, which had been mostly forgotten, along with its composer, by the mid-twentieth century. We heard the overture to "The Bohemian ____". Complete the title.
Answer: "The Bohemian Girl"
August 12, 2019
Cellist Yo-Yo Ma said it's music he has been playing since he was a 4-year-old prodigy, and the superstar cellist said he keeps finding ways to reinterpret it and keep it fresh. Sometimes called the Everest of the cellist's repertoire, what are these pieces for cello from the Baroque era that Ma recorded for the third time in 2018?
Answer: J.S. Bach's Cello Suites
August 9, 2019
Very few composers receive credit for having invented a musical form. But this morning's mystery composer is known to have created the nocturne. Earlier, we heard a movement from one of his seven piano concertos. Who is this composer from Dublin, Ireland, who influenced Chopin and made his mark on the Romantic piano concerto?
August 8, 2019
This morning we played a famous minuet that comes from a String Quintet that was composed in 1771. This minuet has appeared in lots of different arrangements: for piano, mandolins, accordion, saxophone, and even an a cappella choir with a Latin text. This morning, we featured Bobby McFerrin's setting for voice and orchestra. Who is the author of this minuet -- one of classical music's "greatest hits"?
August 7, 2019
Today is the birthday of a composer who was born on this date in London in 1818. His memory is kept alive by the catchy scherzo movement from his Concerto Symphonique No. 4 for piano and orchestra that Carl Grapentine played this morning on his Almanac. Who is this English-born pianist/composer to whom Liszt dedicated his First Piano Concerto?
Answer: Henry Charles Litolff