Weekdays, 6:00 am-10:00 am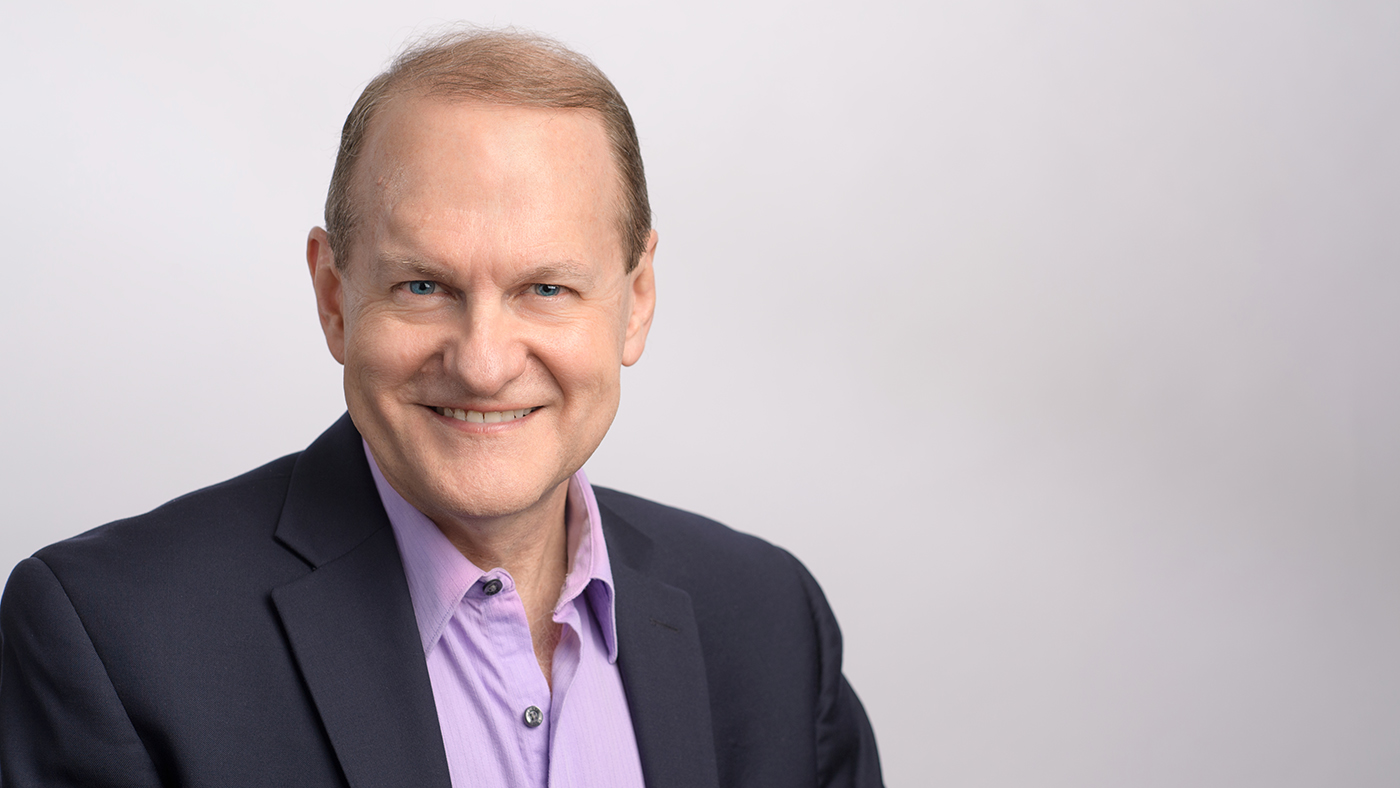 Get a great start to your weekday mornings with great music.
Dennis Moore always has an eclectic mix of classical music to accompany your weekday mornings. Whether you're at work, relaxing at home or are out-and-about, Dennis plays the perfect soundtrack to help jump start your week. Dennis joined the WFMT announcing staff in 1990 after being a regular listener to the station via cable during his ten years as music director of WMFE in Orlando, Florida. Dennis has worn many hats at WFMT: as program director, announcer, host of Music in Chicago, the Dame Myra Hess Concerts, concerts from Northeastern Illinois University, and special broadcast events including the Aspen Music Festival. Dennis is active making music around town (and in Reykjavik, Iceland and Malibu, California, among other locations) as a pianist with his partner, violinist Sara Su Jones.

Dennis's Morning Quiz
October 17, 2019
Cleveland's Baroque orchestra, led by harpsichordist Jeannette Sorrell, gave us part of J.S. Bach's Brandenburg Concerto No. 3 earlier this morning.  What's the name of this Grammy award-winning Ohio ensemble that has earned a reputation for vibrant interpretations of 17th and 18th-century works?
October 16, 2019
Violinist Nicola Benedetti introduced us this morning to a version for her instrument of one of the most-loved soprano arias of all time.  The heart-rending 'Marietta's Lied' is from the opera "Die Tote Stadt" ("The Dead City"), which is by an American composer of Austro-Hungarian birth. Who is he?
Answer: Erich Wolfgang Korngold
October 15, 2019
Earlier, we heard a song by Gustav Mahler titled, "Ging heut' Morgen uber's Feld" ("I Went This Morning over the Field"). Mahler wrote his own text for this song, and the other three that comprise which song cycle?
Answer: "Songs of a Wayfarer"
October 14, 2019
"Jota Aragonesa" is a piano piece by a 19th-century American whose melodic ideas often sprang from Spanish and Latin American sources. Sometimes called "the American Chopin," what's the name of this pianist/composer who grew up in New Orleans?
Answer: Louis Moreau Gottschalk
October 11, 2019
Earlier, we heard the "Hungarian March" from a work Hector Berlioz wrote for solo voices, chorus, children's chorus, and orchestra; the French composer called it a "dramatic legend." What is the name of this massive piece from which the "Hungarian March" comes?
Answer: "The Damnation of Faust", or Eight Scenes from "Faust"
October 10, 2019
Earlier, we heard part of a piano concerto whose Russian creator wrote it as a birthday present for his then nineteen-year-old son. Who is the composer of this sparkling and satirical work?
Answer: Dmitri Shostakovich
October 9, 2019
It's the name of a famous painting by Gustav Klimt. And it's also the title of a waltz by Johann Strauss, Junior -- a piece that uses melodies from Strauss's operetta "The Merry War".  What is the title of this Strauss waltz that the Vienna Philharmonic played earlier on the Morning Program?
October 8, 2019
It's a ballet that premiered in 1958 in St. Petersburg, Russia. Telling the famous story of a slave rebellion, "Spartacus" is a ballet known for its lively rhythms and strong energy. But, by far, the best-known excerpt is a slow, heart-rending passage called the "Adagio of Spartacus and Phrygia". Who composed "Spartacus"?
Answer: Aram Khachaturian
October 7, 2019
We heard music this morning by a prominent female composer from England who was born in 1858. Not only did she write music – she was also a leading figure in the movement for women's suffrage in the UK. Who is this composer who was jailed for her activities in the suffragette movement?
October 4, 2019
Alexandre Desplat wrote music for over four dozen European films before he emerged as a name in Hollywood.  Earlier, we heard a portion of his soundtrack from a 2017 motion picture directed by Guillermo del Toro, for which Desplat won an Oscar and a Golden Globe for 'Best Original Score.' What is the name of this Desplat-scored movie that has received numerous awards and nominations?
Answer: The Shape of Water