Weekdays, 6:00 am-10:00 am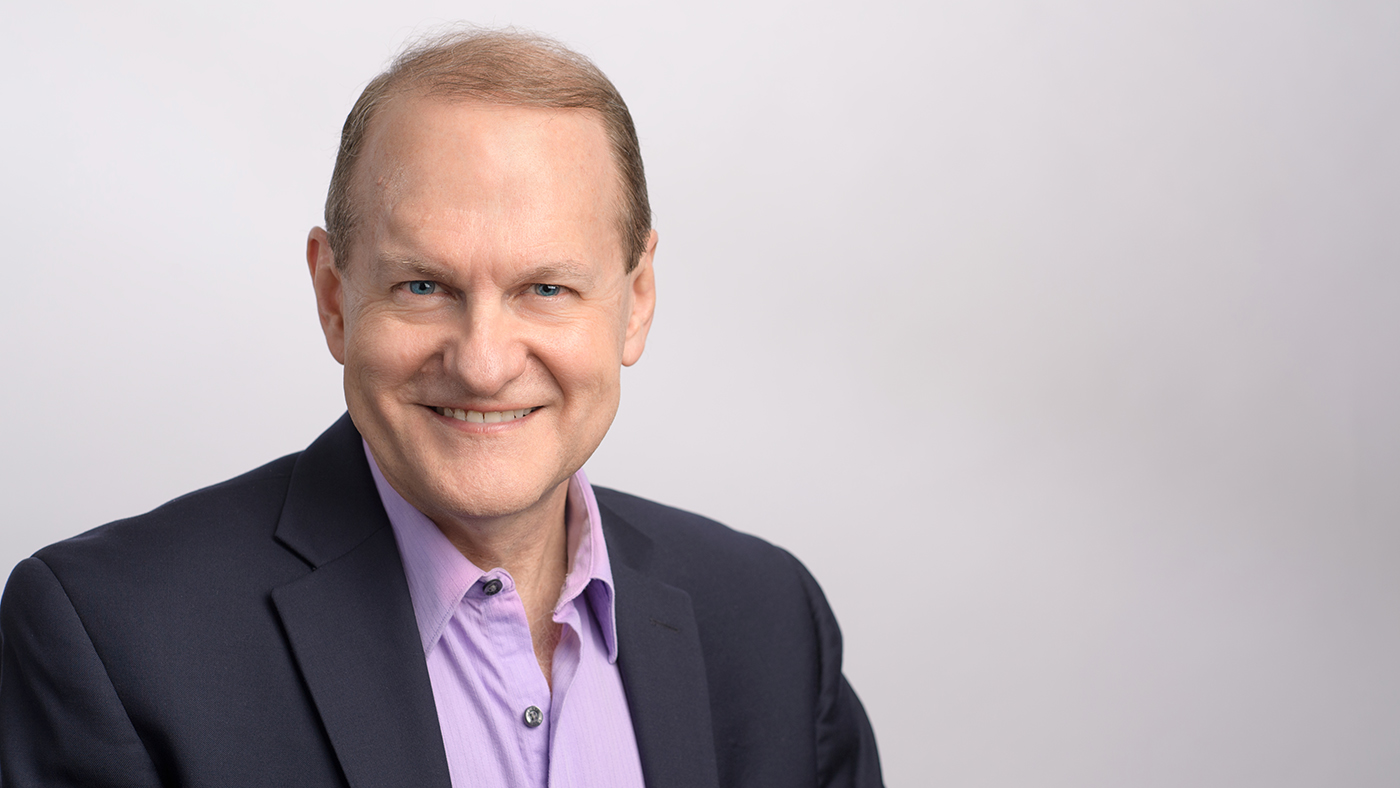 Get a great start to your weekday mornings with great music.
Dennis Moore always has an eclectic mix of classical music to accompany your weekday mornings. Whether you're at work, relaxing at home or are out-and-about, Dennis plays the perfect soundtrack to help jump start your week. Dennis joined the WFMT announcing staff in 1990 after being a regular listener to the station via cable during his ten years as music director of WMFE in Orlando, Florida. Dennis has worn many hats at WFMT: as program director, announcer, host of Music in Chicago, the Dame Myra Hess Concerts, concerts from Northeastern Illinois University, and special broadcast events including the Aspen Music Festival. Dennis is active making music around town (and in Reykjavik, Iceland and Malibu, California, among other locations) as a pianist with his partner, violinist Sara Su Jones.

Dennis's Morning Quiz
March 17, 2020
For St. Patrick's Day this morning, we heard a traditional Irish tune that was arranged by one of the most popular composers of the early 19th century. A music publisher commissioned our mystery author to create over 100 spirited arrangements of traditional songs from Scotland, Wales and Ireland. Who wrote a setting of "The Pulse of an Irishman"?
Answer: Ludwig van Beethoven
March 16, 2020
After coming to the United States in the 1940s, Paul Hindemith wrote a work for orchestra that was loosely based on themes by an early 19th century composer from his native Germany. Hindemith titled it "Symphonic Metamorphosis". On whose music is this Hindemith piece modeled?
Answer: Carl Maria von Weber
March 13, 2020
The first American composer to have real success in orchestral music, John Knowles Paine was the first Professor of Music at Harvard University. This morning, we heard Paine's overture to a play by Shakespeare. Theodore Thomas, founder of the Chicago Symphony Orchestra, conducted the work's premiere in the 1870s. What is the title of the Shakespeare comedy that inspired Paine to write his overture?
March 12, 2020
This morning, we heard "Dances in the Canebrakes".  It's by a Chicago composer who became the first African-American woman to have her music performed in concert by a major American orchestra. And much of what she wrote came to light just 11 years ago after a real estate transaction.  A couple bought a dilapidated house south of Chicago to fix up, and discovered boxes of manuscripts and papers in what turned out to be the composer's abandoned summer home.  Who authored "Dances in the Canebrakes"?
March 11, 2020
He was born in the same Italian town as Puccini, but his future was in Central Spain.  A brilliant cellist, he entered the service of the Infante Luis Antonio of Spain at the age of 18, and remained a Spanish resident for the rest of his life.  Who is this composer who became known disparagingly as "Haydn's wife" after his death?
March 10, 2020
Despite its ominous title, the "Devil's Trill Sonata" is a hauntingly poignant and gentle work for violin and figured bass.  Its composer said he was inspired to write the sonata after having a vivid dream in which the Devil himself played a violin with great mastery.  Who is the composer of this "Devil's Trill"?
March 9, 2020
This morning, soprano Angela Gheorghiu sang "Sempre libera", Giuseppe Verdi's coloratura platform for his heroine Violetta Valery, a beautiful, engaging courtesan.  It occurs in an opera that was quite controversial in its day, as the work deals with prostitution, disease, and human passion. What's the title of this cornerstone of the operatic repertoire by Verdi?
March 6, 2020
One of Robert Schumann's most joyous symphonies is his Third, which Schumann composed in 1850.  The symphony has a title, which is an homage to a scenic German body of water and its surroundings.  What is the nickname of Schumann's Symphony No. 3?
Answer: The "Rhenish", named for the Rhine River
March 5, 2020
It is rare that a percussion instrument has a leading role in any symphonic piece.  John Adams brings phenomenal energy to an exuberant work he wrote for the San Francisco Symphony that features an insistent wood block that just keeps driving, marking the beat. What title did John Adams give this brief fanfare for orchestra?
Answer: Short Ride in a Fast Machine
March 4, 2020
We heard a celebrated march by Hector Berlioz this morning.  The "Hungarian March" is from a major work by Berlioz for solo voices, chorus, children's chorus, and orchestra. What is the title of this "dramatic legend" from which the "Hungarian March" comes?
Answer: "The Damnation of Faust" (or Eight Scenes from "Faust")