Travel with WFMT
For years, WFMT has sponsored travel tours led by our on-air hosts to some of the world's best destinations for classical music. Joining together classical music enthusiasts and incomparable WFMT announcers like Lisa Flynn and Carl Grapentine, these tours are filled with lectures, discussions, and many, many concerts! Interested in a particular location or music festival? Contact WFMT Ad Sales and let us know.
WFMT Santa Fe Opera Tour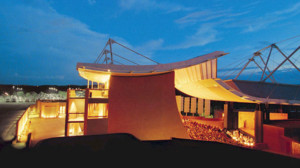 WFMT Program Host: Carl Grapentine
August 7–10
Join Carl Grapentine and other fellow opera lovers August 7–10 as we tour one of our favorite domestic opera destinations in Santa Fe, New Mexico with long-time WFMT travel partner, Travelex International.
Excellent seating has been secured for all 3 marvelous nights of opera including performances of Strauss' Die Fledermaus, Donizetti's Lucia di Lammermoor, and The Golden Cockerel by Rimsky-Korsakov. World-class accommodations at The Inn and Spa at Loretto, airfare and ground transportation, many meals, gratuities, and more will be provided for this limited space tour. Early booking discount as well as discounts for past WFMT/Travelex tour participants will apply.
For more information, click here, visit www.travelexinternational.com or call Janet at (847) 519-4819.
Explore Moscow and St. Petersburg on an Adventure in Russia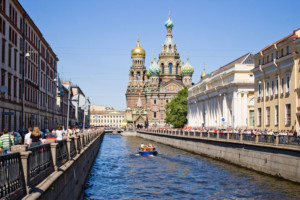 WFMT Program Host: Lisa Flynn
September 6-15, 2017
Join Lisa Flynn this September for a spectacular trip to Russia, spending four nights each in Moscow and St. Petersburg.
Highlights include tours of Red Square, the Kremlin, and Moscow's opulent Metro stations as well as exclusive early admission to the Hermitage Museum and a behind-the-scenes tour of the famed Mariinsky Theater.
Along the way, you'll visit museums and cathedrals, attend musical performances, and have the opportunity to experience a Bolshoi Theatre performance.
And you'll love riding the high speed train from Moscow to St. Petersburg, as you enjoy breathtaking views of the Russian countryside and villages.
Our partner is AHI Travel, with more than 50 years of experience designing exclusive travel programs around the world.
For complete information and reservations, call AHI Travel at 1(800)323–7373 or click here.
Classical journey through New Zealand this November!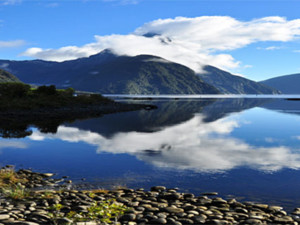 WFMT Program Host: Peter van de Graaff
November 2–16, 2017
November is springtime in New Zealand!
Join Peter van de Graaff this November on a classical adventure through New Zealand and discover first-hand the rich culture and sheer beauty of this isolated island paradise.
You'll cruise Auckland's spectacular bay, visit the stunning natural wonders of the hot springs and glistening geysers (keep your camera at the ready!) and learn the history, music and culture of New Zealand's indigenous Māori people in Rotorua.
In Wellington, New Zealand's cultural center, you'll enjoy an evening with Brahms, Wagner and Sibelius as Maestro Edo de Waart conducts the New Zealand National Symphony.
New Zealand is a country known for spectacular scenery as you'll experience as you ride the TranzAlpine train from Christchurch to Arthur's Pass. These are just a few of the highlights!
Throughout the journey you'll experience Earthbound Expeditions one-of-a-kind local experiences.
Space is limited. For tour details and registration and to learn more about all the experiences that await you, click here, and visit Earthbound Expeditions.
This exclusive trip is designed for WFMT listeners by our travel partner, Earthbound Expeditions Inc., an award-winning Travel Company.