Best China Tour

Best China Tour is a hometown tour operator that specializes in cultural and luxury travel to China/Tibet, Vietnam and Cambodia. Our direct operations in China, 28-year experience and passion for service enable us to offer a unique travel experience with incomparable value.
First launched with Duke University in 2003, our iconic program "China Connoisseur and Tibet" has received rave reviews from more than five thousands of travelers from Top 100 U.S. universities, members of A-list museums, private clubs and professional associations from coast to coast.
One of our clients and WMFT listeners who joined the 2011 tour wrote, "I want to tell you what a glorious time we had on the trip to China that you so creatively arranged for us. From the frenetic traffic of Beijing to the mystic calm of the Li River, it was a dream come true. And to have it all enriched by the many music and dance performances was simply extraordinary…"
Call our toll free (866) 566-7788 or visit BestChinaTour.com to build your dream trip to China and beyond.
---
Earthbound Expeditions

Founded 20 years ago by veteran expedition leaders Matthew and Danna Brumley, Earthbound Expeditions partners with public & classical radio stations from around the country.  Each educational journey is tailor made so as to maximize your travel experience. Stunning classical concerts, backstage tours, world class museums and special access to the birthplace of the great composers are always included. Perhaps one of the greatest benefits of traveling with WFMT and Earthbound Expeditions is that you'll be accompanied by fascinating, fun-loving hosts. In addition, you'll travel with like-minded guests who share your passion for classical music, dance, history, art, food and wine.
Earthbound Expeditions looks forward to discovering the world with WFMT listeners!
Contact Matthew and the Earthbound Expeditions travel experts at 800-723-8454 and you can learn more at www.EarthboundExpeditions.com.
---
General Tours World Traveler

Drawing upon six decades of experience and intimate working relationships with the world's top hoteliers, guides and small ships cruise lines, General Tours World Traveler offers unique, superior, and affordable vacations.
In partnership with leading radio and public television stations in New York and Chicago, the company has pioneered creative itineraries enhanced with private, once-in-a-lifetime events and specially-arranged musical performances. This year's summertime cruise through the Baltic countries of Russia, Finland, Sweden, Poland and Denmark promises another unforgettable vacation you won't want to miss.
General Tours' 2008 Legendary World Journeys catalog offers hundreds of great vacations around the globe, including intimate escorted touring with never more than 20 guests, privately-guided travel with your own personal car, driver and guide, Affordable Luxury small ship cruising on the great rivers and waterways of the world, and independent FreeStyle Travel options to custom-design your own perfect vacation.
Contact:
General Tours World Traveler
53 Summer Street
Keene, NH 03431
(800) 221-2216
[email protected]
www.GeneralTours.com
www.GeneralToursEvents.com/wfmt
---
Travelex International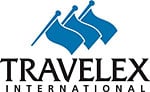 Travelex International is a member of Virtuoso, and has been serving the travel requirements of clients since 1992. We are a corporate travel management company and full-service travel agency that provide exemplary service and exclusive amenities to its clients.
For more than 15 years, Travelex International has partnered with WFMT 98.7 FM Radio in creating unforgettable classical music and opera tours led by on-air hosts including Carl Grapentine, Lisa Flynn, Peter Van De Graaff, George Preston, and Andy Karzas. We work with the on-air hosts in constructing exciting music-focused itineraries and in pairing the best classical music and opera performances with fine dining and luxury accommodations.
As a member of Virtuoso, we are specialists in the art of creating unique travel experiences for corporate, leisure, and group travel. Our professional travel advisors are well traveled, and one-half of our business involves international travel. We have been where you are going.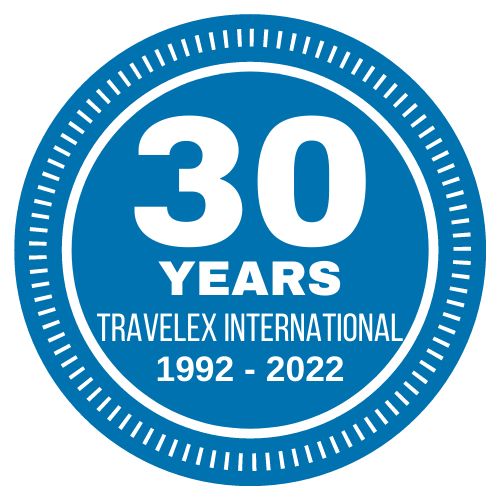 Contact:
Travelex International
Gregory E. Pearson, Vice President
2500 West Higgins Road
Suite 850
Hoffman Estates, IL 60169
[email protected]
(847) 882-0400
Fax: (847) 882-1212
www.travelexinternational.com/
---
AAA Travel Agency

AAA Travel Agency is North America's leading full-service leisure travel agency. As part of our exclusive services, members not only enjoy the unique privileges, amenities and significant buying power of AAA, but the comfort of knowing they're receiving the best value – backed by our AAA Best Price Guarantee*.
Throughout the years, AAA Travel Agents have enjoyed providing superior service to WFMT listeners like you. From first-time travelers to seasoned globetrotters, our agents utilize their unique training and personal knowledge to help individuals and families choose ideal travel experiences at the best value possible.
Whether your getaway involves absorbing new cultures, setting out on a wild adventure or just relaxing in the place of your dreams, AAA Travel has just what you're looking for. Visit AAA.com/VacationExperiences or contact your nearest AAA Travel Agent to plan your next cruise or vacation experience today.
AAA.com/TravelAgent
(866) 968-7222
Hotel reservations
Airline tickets
Passport photos
Cruise packages
Vacation packages
Hertz Gold Plus Rewards membership
International driving permits
TourBook® destination guides
Maps
AAA Visa Travel Money cards & foreign currency
Trip cancellation insurance
---
Your Man Tours, Inc.

Since 1967 YMT Vacations has been an industry leader in providing mature adult travelers with affordable, full-service, carefree, wholesale tour vacation packages. Over 1 million travelers have visited destinations of their choice through YMT's time tested tour programs. For the last several years, 98.7 WFMT listeners have enjoyed thrilling trips to Alaska, Hawaii, and Mexico with WFMT hosts Steve Robinson, Carolyn Paulin, and Henry Fogel.  We look forward to many years of travel with 98.7 WFMT listeners and YMT Vacations!
YMT Vacations  maintains memberships in American Society of Travel Agents (ASTA) and The United States Tour Operators Association (USTOA). We also subscribe to the travel protection plans of the USTOA for your security.
---
American Taxi

Need a ride to the airport?  Ride home from the party?
Let American Taxi take you anywhere within the Chicago suburbs and to and from Chicago and the suburbs.
For your regional dispatcher, visit the phone numbers page at americantaxi.com.
---
Travel 100 Group
Travel 100 Group asks, "Where will your next vacation be?"  Australia, Japan, Tahiti, France?  Are you interested in a Mediterranean cruise, an African Safari, or simply relaxing on a beach in Hawaii? The professionals at Travel 100 Group will provide personal guidance in tailoring a vacation that reflects your individual needs and desires and are committed to giving their customers the best.  Offering expert advice about where to stay and eat, what to see and where to be seen…along with special savings and complimentary upgrades to make your next trip truly memorable.  The Travel 100 Group has more than forty professional consultants to help plan your next vacation, cruise or adventure getaway.
Before you visit Canada or Cancun…Bali or Barcelona, contact The Travel 100 Group. First time clients who mention WFMT when calling will receive one hundred dollars off a seven-day tour or cruise!
Contact:
Travel 100 Group
519 Park Drive
Kenilworth, IL 60043
(800) 245-9335
Fax: (847) 256-9475
[email protected]