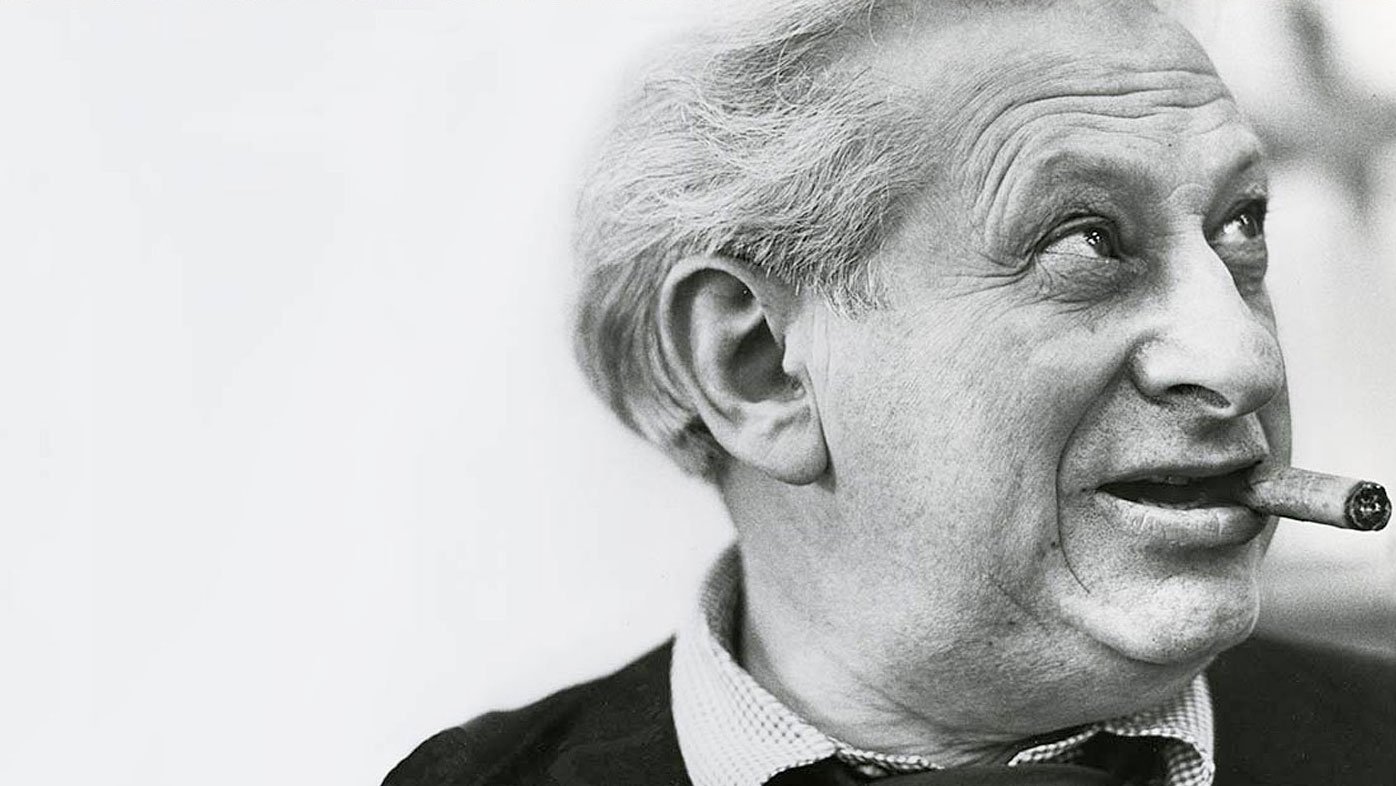 Enjoy these rebroadcasts of the late great oral historian Studs Terkel's longstanding interview program on WFMT.
For 45 years (1952-1997), WFMT was home to Pulitzer Prize-winning author Studs Terkel, who operated from a tiny room overstuffed with papers, books, and an antique typewriter. Studs's career – and everything cultural – unfolded before our eyes. Over the years, the guests on his daily radio show ranged from ordinary Chicagoans to international figures: political leaders, writers, performers, social activists, and labor organizers. Covering wide-ranging topics, Studs was remarkable in his depth of knowledge and in his ability to get others to open up and talk. Most of all, he modeled a quality that became his job title at WFMT: Free Spirit.
Learn more about the Studs Terkel Radio Archive by visiting its website.
There are no upcoming broadcasts at the moment.
AMERICAN REVOLUTION (c. 1970)
The first shots of the Revolutionary War were fired at Lexington and Concord in Massachessets on April 19, 1775. In the 1970's, Studs Terkel wove the tale in his customary, impressionisitic fashion. Words and music on the American Revolution… tonight on the BEST OF STUDS TERKEL.
COME IN AT THE DOOR (2/20/1960)
Come In At The Door is a radio program that James Unrath and Studs Terkel put together back in 1958. It's a dramatized compendium of Nelson Algren's writings, and a loving portrait of urban life in a mid-century American city: Chicago. It's enacted by Herman Kogan, Studs Terkel, Helen Malone, Jamie Gilson and others.
PETER SCHICKELE (2/27/1984)
In 1984, the self-proclaimed, world-reknowned musicalologist, Professor Peter Schickele, spoke with Studs Terkel about previously unknown works by PDQ Bach, the last, and the most odd, son of Johann Sebastian Bach.