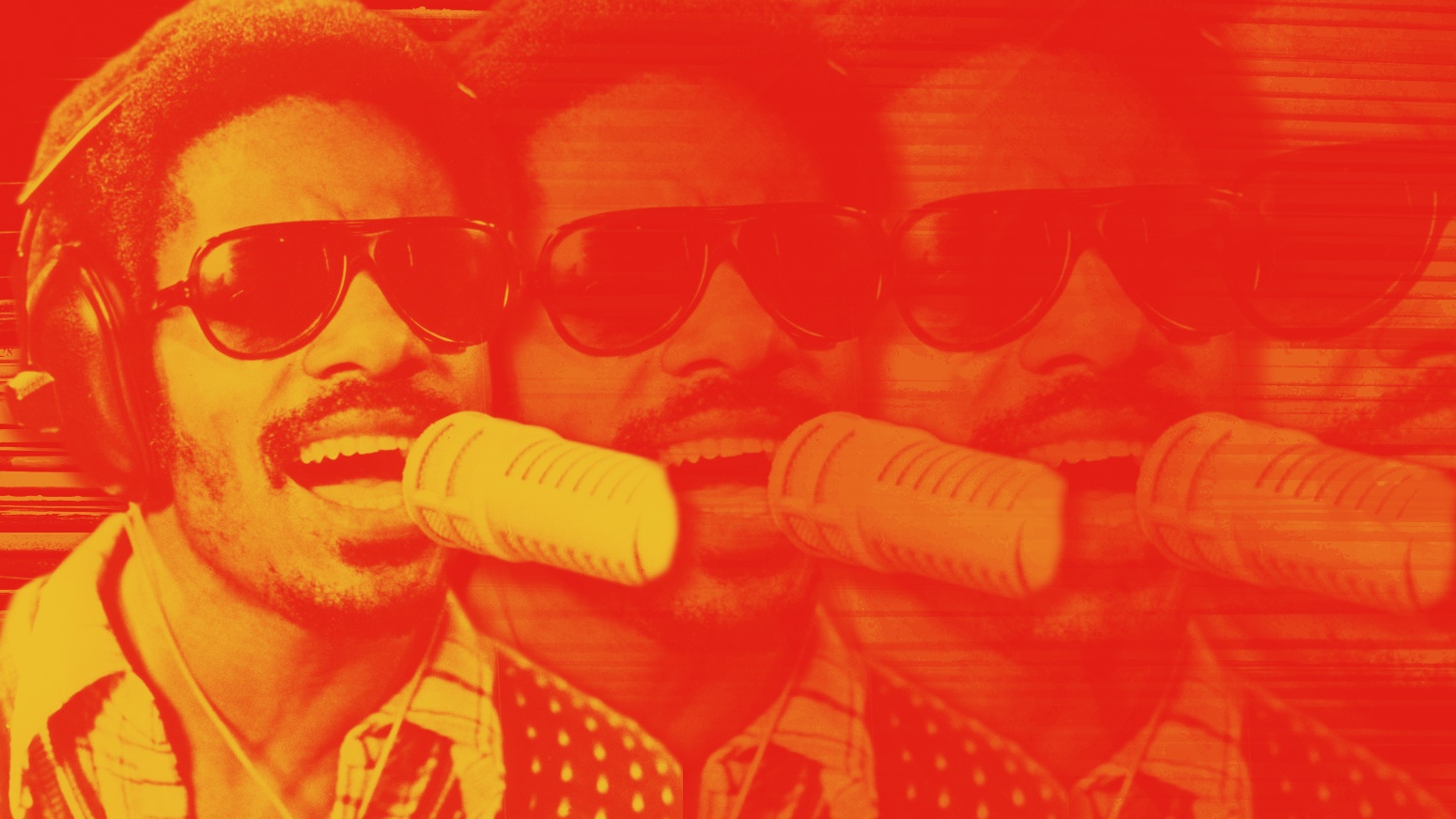 Because the names Bach, Mozart, Beethoven, Schubert, and Wagner are inscribed on the façade of Symphony Center, it may come as a surprise to some that the music of Stevie Wonder will pour out of Orchestra Hall this weekend.
The reason? Wynton Marsalis and the Jazz at Lincoln Center Orchestra (JLCO) return to Chicago for a residency at Symphony Center that includes three performances. The first of which is called "Jazz in the Key of Life," riffing off the title of Stevie Wonder's 1976 album Songs in the Key of Life. The program features new arrangements of Wonder's music, along with tunes by Burt Bacharach, Donny Hathaway, and more.
But, how does a band transform a hit song by Stevie Wonder into something new?
Chicago-born trombonist Vincent Gardner curated the program and arranged some of the tunes. He explained how he prepared one piece on the program, inspired by Stevie Wonder's "Another Star," which appeared on Songs in the Key of Life.
---
---
The original version is scored for solo voice, back-up vocals, flute, alto sax, tenor sax, two trumpets, guitar, bass, and percussion (including timbales). The multitalented Stevie Wonder of course took lead vocals and played the piano, but he also played percussion (!) on the original track.
Other musicians have also arranged this song. Urbie Green did this the same year Stevie Wonder released the original tune, with a band that did not include trumpets or timbales, but did include vibraphone and electric keyboards, creating an altogether different feel. Most recently, Stevie Wonder himself joined Daft Punk to performed part of the song during a funky medley at the 2014 Grammy Awards.
Gardner said that he first "thought about the lyrics and what the song is about. The first line is 'For you there might be a brighter star / But through my eyes the light of you is all I see.' So I wanted to create sounds that are associated with stars and science-fiction."
To create a sense of the starry great beyond, he "added piccolo and clarinet moving chromatically, sounding like falling stars to create an atmospheric background effect."
"When I hear the tune, I think of someone telling a story in the desert – somewhere where you can see the stars so clearly. So I guess the piece is set in Sub-Saharan Africa, sort of, and I have this almost African grove under the bass line."
Stevie Wonder's version of the tune has an Afro-Cuban feel. "I like the original groove, and I had another idea for how the groove could be, and I found something kind of in the middle that worked. It's a little closer to a cascara rhythm, so the drum pattern is similar."
Gardner spent three to four days arranging "Another Star" while working concurrently on other projects. Then, he brought his charts to band rehearsal.
"We rehearsed this tune just like we do everything else," Gardner explained. "If we have a concert coming up, we work for three days at the beginning of the week from 10:30 to 5:30 with a break for lunch. In that period we can go through ten or eleven tunes that none of us have ever heard or new arrangements that none of us have played before.
"First, we just read everything through. Then, we start to work on finer details and the piece starts to grow. But at first, you just wanna hear it the way it was written."
During rehearsals, Gardner and his colleagues make changes when necessary.
"In 'Another Star,' there was some stuff that wasn't really popping out the way that I wanted it to. Because at first, I had heard it in Finale, the music notation software that I use." In rehearsals, he said he and his colleagues are always joking, "Finale played it great, why can't I hear it?"
For example, when Gardner wasn't hearing what he wanted to, his colleague Ted Nash, a saxophonist in JLCO and a composer himself, made some suggestions. "There's one part where we decided to change out piccolo for flute when it doubles the melody, and I think that change in register really improved it."
Stevie Wonder's music was ripe for arranging, Gardner said, because "he understands the construction of a good melody in the tradition of all the great American writers like Gershwin and Cole Porter.
"When he writes something, there's a line that's discernable to the audience, but he also has the knowledge to make excellent arrangements. And what's even better is that a lot of music doesn't get people up and singing and dancing, it has a message, too. Pop music doesn't really do that so much now."
Besides "Another Star" audiences will hear Stevie Wonder's "All in Love is Fair" and "Smile Please," along with other new arrangements of popular tunes.
---
To learn more about the Jazz at Lincoln Center Orchestra's Chicago residency, visit the CSO's website.