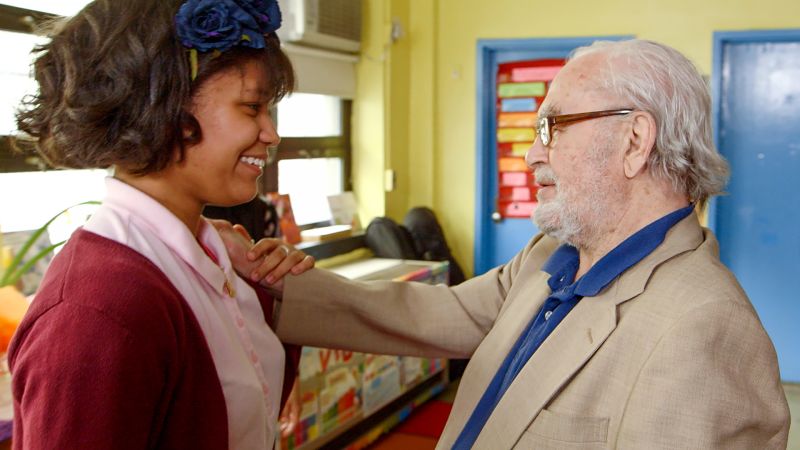 New York-based director and producer Kahane Cooperman made her first film as a student at the University of Chicago. It took place on the frozen shores of Lake Michigan and starred her roommate. "It's not a great film," Cooperman laughed. "But it cost me $75.00 to make it, and I won $50.00 at a small art festival! As far as filmmaking goes, to only be $25.00 in the hole was really ahead of the game."
After her college days in Hyde Park, Cooperman served as the producer for the Emmy Award-winning program The Daily Show with Jon Stewart. She was driving to the show one day when she discovered the subject of her third documentary, the Academy Award-nominated short doc Joe's Violin.
"This really is an ode to public radio. I was listening to New York public radio in my car, and there was a promo for their sister classical station's instrument drive. The announcer said, 'Donate like so-and-so from Brooklyn or like 91-year-old Holocaust survivor Joseph Feingold.'
"I immediately thought, 'Wow! I wonder if there's a story there.' By the next traffic light, I wondered about the kid who would get this violin. And then I thought, 'What's that kid's story?' By the time I got to the parking lot, the idea of these two strangers that were going to be connected – whether they knew it or not – through an instrument was very moving to me."
Cooperman found out the owner of the violin, Joseph Feingold, is a 91-year-old Jewish man from Warsaw, Poland. He grew up in a musical family and played the violin until the beginning of World War II. At age 17, he was separated from his family and sent to a labor camp in Siberia for six and a half years. His mother, Leah, and youngest brother, Henry, were sent to the Treblinka extermination camp and did not survive. Joe eventually reconnected with his father, Aron, and his other brother, Alex.
Feingold lived in a refugee camp before coming to the United States. He discovered the violin at a flea market in the camp, and he traded a packet of cigarettes for the instrument.
"Joseph was very pragmatic in his donation," Cooperman stated. "'I've lost the agility in my hands, I can't play this instrument to my liking, and I want a beautiful sound to come out of it, so I'm giving it away to someone who will appreciate it.' And he just walked away thinking that's that."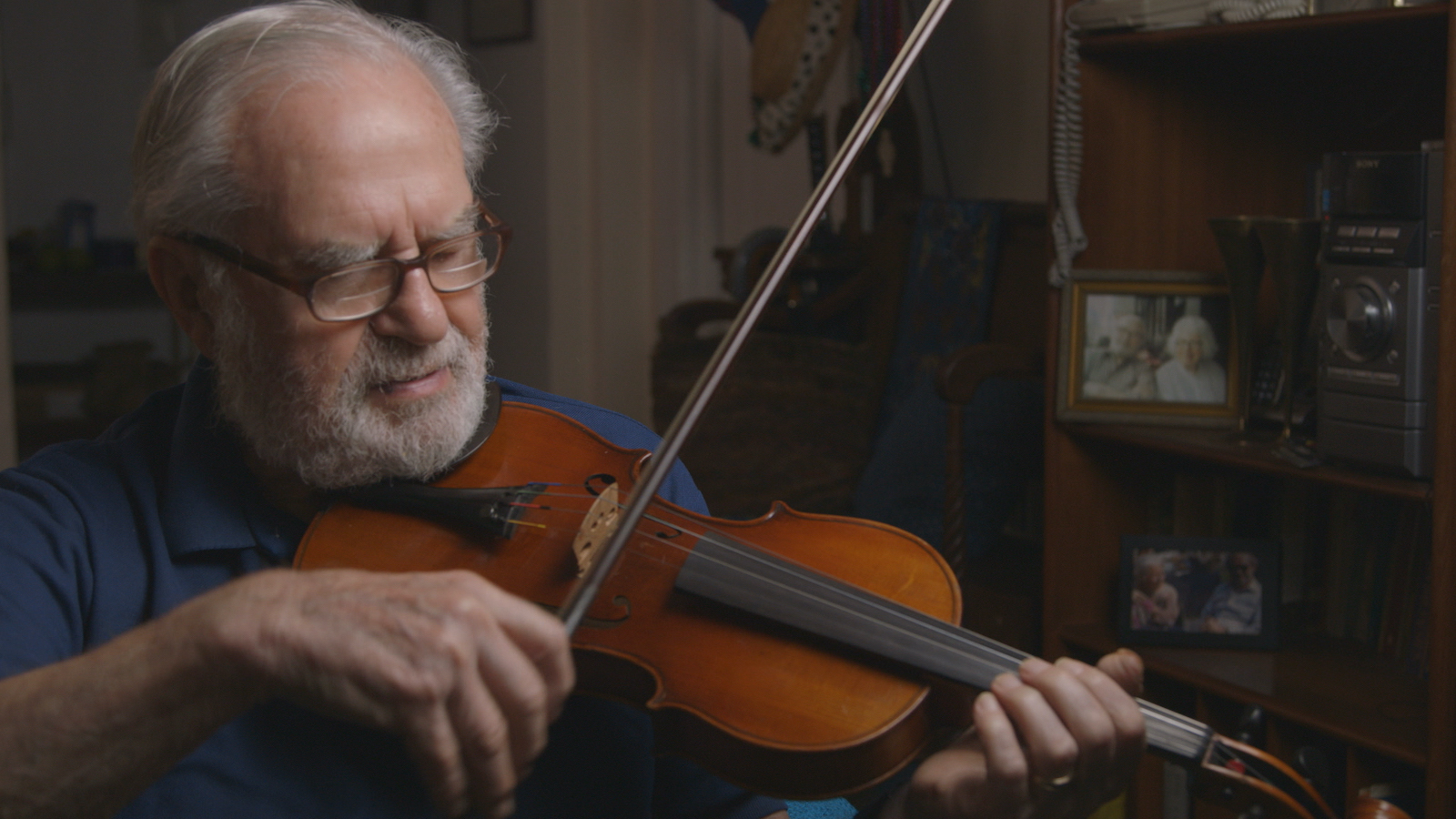 Cooperman confessed, "What was amazing to me was his utter shock that one, anyone cared about his story, and two, how great an impact his little act had."
Feingold's violin went to the Bronx Global Learning Institute for Girls. Located in the south Bronx, the school primarily serves first generation students in the nation's poorest congressional district. Admission is based on a lottery system. All students learn how to play violin from day one in kindergarten to their last day in eighth grade.
Brianna Perez, a 12-year-old student, received the violin. After Brianna graduates, the violin will "be passed down to the next girl, and the next girl, and it'll live forever," Cooperman said.
She continued, "Who would ever think they would have so much in common? Spoiler alert for the film – Brianna invites Joe to the school, and a really beautiful bond happens. This idea of connecting people who don't seem outwardly similar to you is something I hope people can take away from this film."
Since the documentary's release, Cooperman said that people have latched on to different aspects of the film. "It's really an immigrant story in a lot of ways. That's who makes up New York City and this country, and I really didn't think of it before.
"In the final scene, after Joe visits Brianna's school, Brianna is escorting Joe so he can go back home. I called an Uber for him, and I didn't know what kind of car would show up. After you see a young girl holding the hand of an old man, the car drives away with an American flag sticking up from the antenna. I was aware of it but didn't think much of it. Now, seeing that flag in the breeze as he's being driven away creates a new layer that is meaningful to me."
"Music is something that can connect everyone," Cooperman said. "Everyone has a story, and if we scratch just below the surface to people who we don't know or people who seem different from us, we'll find some connection there."
Watch Joe's Violin below, courtesy of The New Yorker. The documentary will also have its American broadcast premiere as part of POV on PBS later this summer.