The Young Yehudi Menuhin, Week 1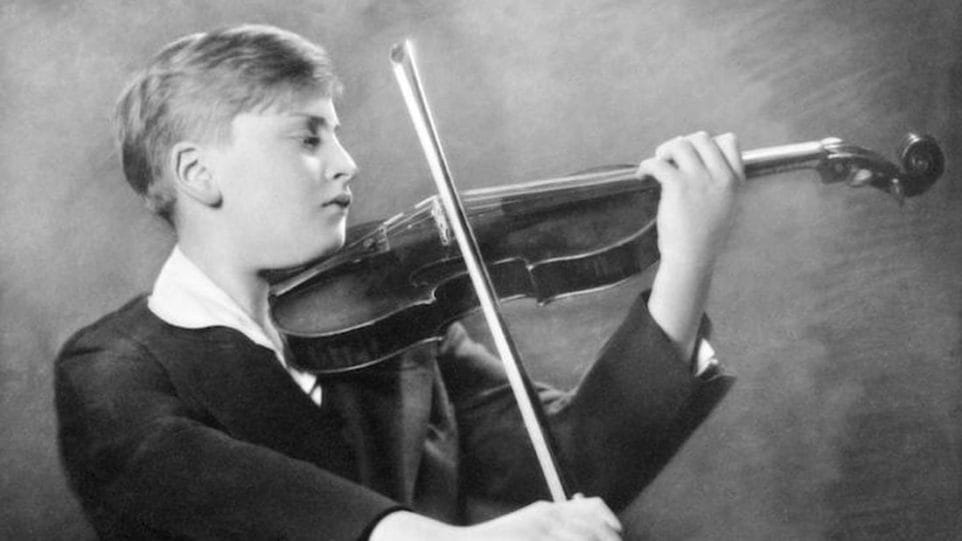 This broadcast is the first in a two-part series featuring the talents of violinist Yehudi Menuhin.
Playlist
Violin Concerto in b.
(Elgar, cond; London Sym Orch)
EMI CDH 7 69786 2.
Violin Concerto No. 2 in E.
(Georges Enescu, cond; Paris Philharmonic)
EMI CDH 7 61018 2.
Violin Concerto in D.
(Adrian Boult, cond; BBC Symphony) Classical.
Recordings Quarterly Edition CRQ 249.
Sonata for Solo Violin: Finale.
EMI CDH 7 69804 2.