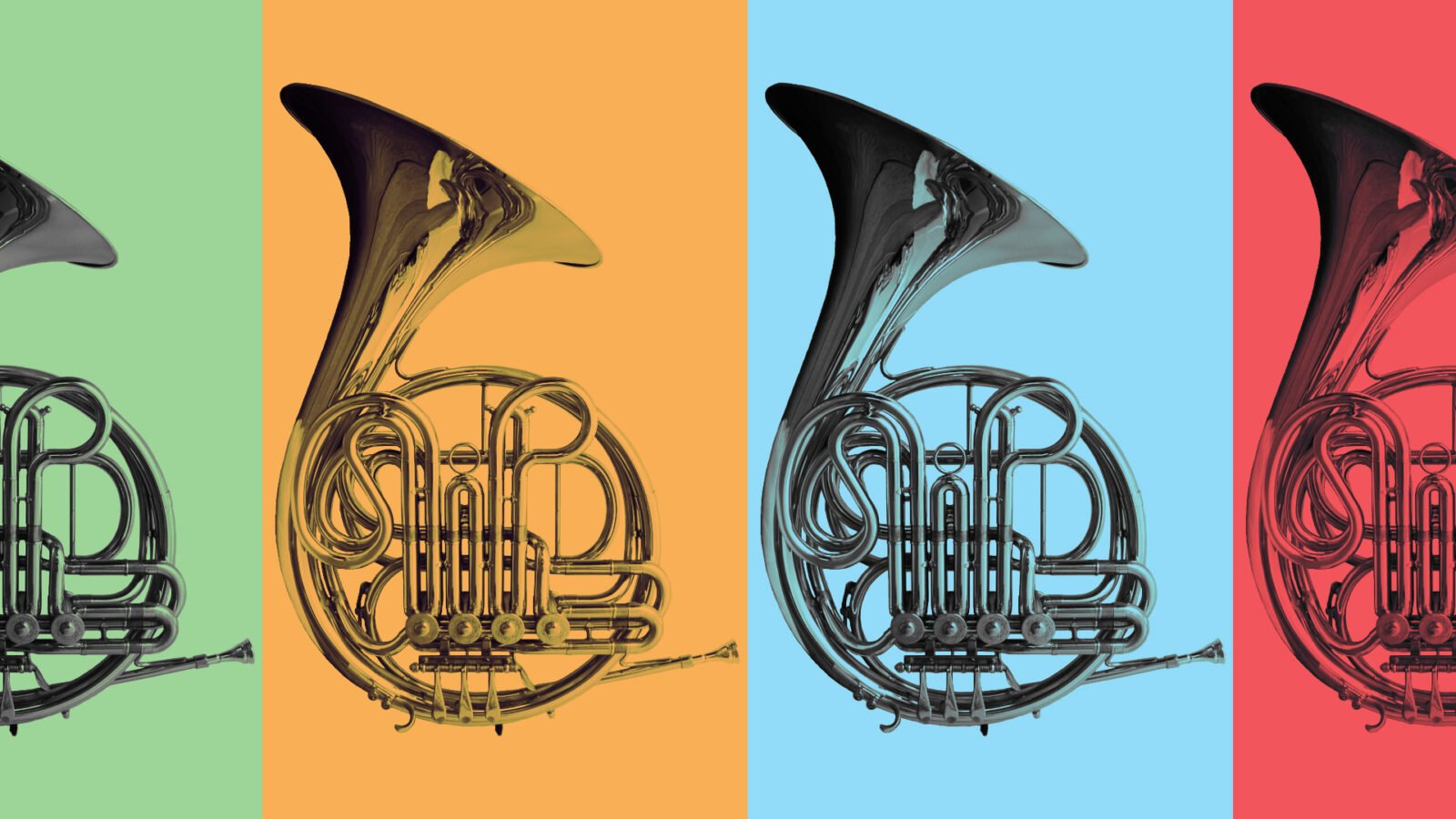 What do a political analyst, a former Miss America, a fake news anchor, and a young Obi-Wan Kenobi have in common? At some point in each of their lives, they all played French horn!
Full disclosure: in high school and college I played, or attempted to play, the horn, the brass instrument that chooses to identify as a wind. When it comes to celebrities who played an instrument when young, far more were pianists, flutists, and violinists than Hornists. When I learn of others who played, I wonder what attracted them to the instrument.
With that in mind, let's meet the Fab Four of French horndom.
Jon Stewart
The former comedian anchor of Comedy Central's The Daily Show, Jon Stewart grew up in New Jersey, playing Horn in the Lawrence High School Band. Known for his biting political satire, Stewart is no slouch when it comes to a well-timed spit-take. One can only guess that years of emptying the horn's valves of accumulated moisture could only have helped Jon hone his physical comedy skills.
Ewan McGregor
Whether playing a heroin addict in Trainspotting, the romantic lead in Little Voice, or the young Jedi Obi-Wan Kenobi in his formative years, Ewan McGregor's range as a screen actor has won him not only praise, but 2 Golden Globes nominations (Moulin Rouge; Salmon Fishing in Yemen). How much of that range can be attributed to his early musical training? Judging from his role as Andy, a colliery band euphonium player in the 1996 film Brassed Off, quite a bit. As a teen, Ewan studied French horn seriously, in fact, making his screen debut at the age of 16, playing horn on a TV show in his home country of Scotland. He's still in contact with his teacher George Annan, who remembers Ewan as a hard worker who, though he loved music, knew he was going to be an actor.
Ewan avers "once a horn player, always a horn player." Recently, he posed with hornists from the London Symphony Orchestra at the Abbey Road Studios. They were taking a break from recording the soundtrack for the filmization of Philip Roth's American Pastoral, directed by Ewan, which was released in the US in October 2016.
Vanessa Williams
Music played a large role in the early life of Vanessa Williams. Both her parents were elementary school music teachers. As a youngster growing up in Chappaqua, NY, Vanessa studied piano, violin, and French horn, as well as various schools of dance. In 1984, she was the first African-American to be crowned Miss America, after winning the preliminary talent portion for her vocal abilities. With a tip of the hat to Barbra Streisand, Vanessa turned the up-beat "Happy Days Are Here Again" into a wistful ballad. Today, she is equally at home as a singer, TV and movie actress, and entrepreneur.
Vanessa makes sure people know she wasn't forced to play Horn, she chose it. "I love the French horn," Vanessa told NPR in 2010.  "Hey, all French Horn players unite. It's a cool instrument. Brass players are the coolest people out of the whole orchestra…"
Chuck Todd
As host of Meet the Press and Political Director for NBC News, Chuck Todd is no stranger to interviewing politicos eager to toot their own horns. But when it comes to blowing his own horn, he's a bit more humble. The humility's not necessary, though, as the self-confessed political junkie was so accomplished as a French Horn player that he attended George Washington University on a music scholarship. "My father said I'd never be big enough to get a scholarship in sports, 'no matter how good you think your jump shot is. Go play the French horn and you'll be surprised how much free money was out there.' And he was right," Todd told TV Guide Magazine in 2008.
One wonders if a well-chosen passage from Dukas's "Villanelle," Chuck's go-to audition piece, would silence some of his more verbose interview subjects. He certainly has the ear of a large portion of the electorate this political season. He performs briefly at about 1:25 in this clip.