Imagine the rolling hills of Scotland, the jagged cliffs of Ireland, the mountains and beaches of England. On Enchanted Isle, the newest album by choral ensemble Voces8, the landscapes of the United Kingdom take center stage. This Decca Classics release is the UK-based ensemble's thirteenth album. In an interview with WFMT, Barnaby Smith, the Artistic Director of Voces8, discussed curating an album which contains Samuel Barber alongside Game of Thrones and Radiohead, his background in early music, and creating a musical legacy.
---
Enchanted Isle is inspired by the vistas of our homeland in the UK. We've tried to create that in audio form in a couple of different ways: first, by arranging folk songs that specifically come from different areas of the UK. And second, we've tried to pick works that we feel depict the shapes and colors of the landscape at home.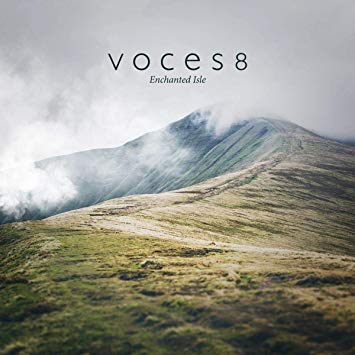 The group has eight members, and that is a lot of creativity in one room. We always first create a long list of all the titles we can think of which work within this specific theme [past album themes have included Equinox and Winter], and gradually we choose the ones that we think suit the group the best. I think one of my jobs as the Artistic Director is to facilitate the process so we eventually filter it down and are left with about a playlist's worth of music.
There are some songs that are very difficult to cover because they're so iconic. And a lot of folk songs [such as Danny Boy, featured on this album] fall into that particular category. So you have two choices: either you do a direct cover, or you try to take quite a different road. It's a balancing act, and not one that we always get right, either. You can get stuck in the middle trying to do something a little bit different with the song, but then it's still quite close to the original. And sometimes people get a little bit upset when you do that.
When it comes to this idea of Enchanted Isle being in the UK, the Barber Agnus Dei is the one that doesn't really, from a musicological perspective, seem to fit the disc. I grew up in the Lake District, which is in the Northwest of England and has England's highest mountain. We lived ten miles outside of the national park, and when I lived there I had this window out of my bedroom out of which I could see up to all these high mountains. And I have a very vivid memory of the first time I listened to Barber's Agnus Dei: I was looking out of that window, so I have always associated the piece with those mountain ranges. And the way that the opening melody seems to always keep climbing; I associate that again with those very high mountains. So, despite this more abstract connection to the theme, I thought, you know what? It paints a picture of the wonderful landscape in our country. Let's go for it.
Knowledge of early music is very useful when we're specifically doing Renaissance polyphony, but also, the techniques we use to sing early music are very transferable to choral music in general. My interest in early music comes because I'm a countertenor, so much of the music I would naturally sing would be early music. The control of the instrument is a very important part of singing in Baroque style, and that's something we use very much in Voces8; controlling the color of our instruments in terms of singing with and without vibrato.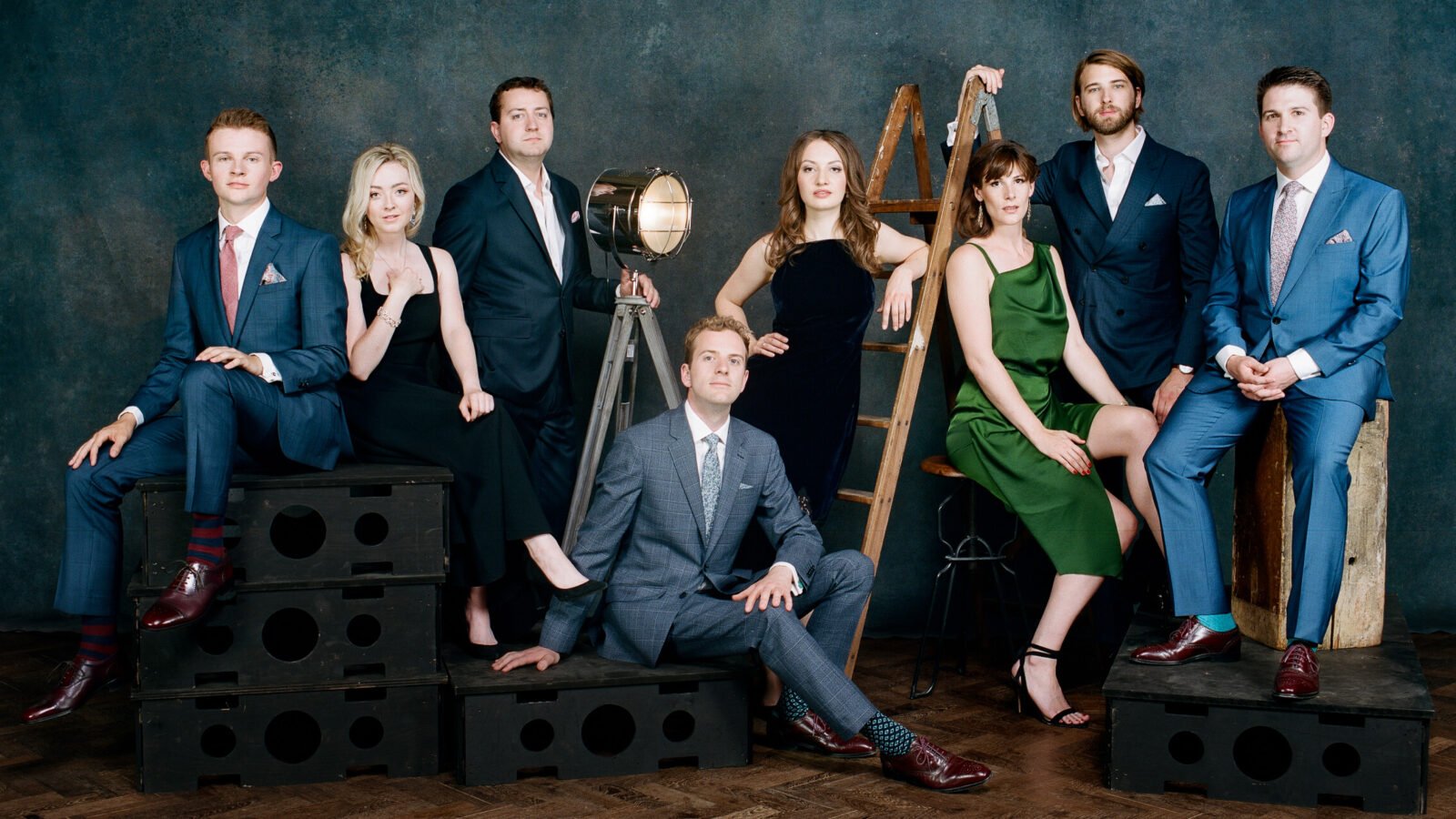 We're very passionate that everybody should have a chance to use their voice, to feel what it is to be involved in the creative arts. And a big part of that is creating resources to inspire people to find out a bit more about singing. Having good recordings out there which people might find beautiful, which people might be interested enough in to think, "Oh, can I do that?" is very important. So a big part of recording is about resource creation, as well.
I think that one of the things about recording that makes a big difference to musicians is, you almost feel like you're creating a legacy. It's probably how you're going to be remembered. So finding time to really sit down and put some creative energy into it; it will always remain important. For us as a group, it's something we try to make sure we've always got at least at the back, if not at the forefront of our minds.
Enchanted Isle, the newest album by the UK-based vocal ensemble Voces8, is available now on all major streaming platforms. Learn more about Voces8 on their website.
---
Editor's note: this interview has been edited for clarity