---
Monday, September 9 — WFMT Impromptu with Pianist Alon Goldstein
Hailed as one of the most original and sensitive artists of his generation, Israeli pianist Alon Goldstein returns to WFMT's Levin Performance Studio to perform on Impromptu.
Music
WFMT Live Impromptu
---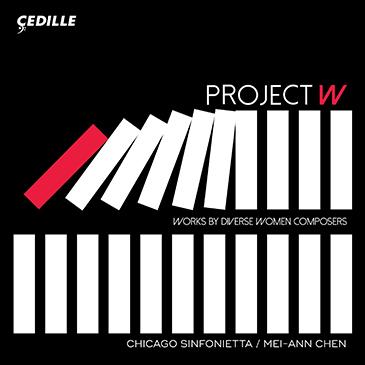 Tuesday, September 10 — Chicago Sinfonietta: Project W
Conductor Mei-Ann Chen and the Chicago Sinfonietta — the adventurous, MacArthur Award-winning orchestra that champions racial, ethnic, and gender diversity in classical music — give world-premiere recordings of newly commissioned American works on Project W: Works by Diverse Women Composers, the capstone project of its 30th anniversary season. The Sinfonietta also presents the first-ever recording of William Grant Still's orchestral arrangement of Florence Price's Dances in the Canebrakes.
Music
Dances in the Canebrakes by Florence Price, arr. William Grant Still
---
Wednesday, September 11 — Violinist Sara Domjanić and Pianist Tanya Gabrielian at Dame Myra Hess Memorial Concert
Sara Domjanić started playing the violin at the age of four. By the age of eleven, she had already successfully auditioned for the University of Arts in Berlin. Currently, she is studying at the Hochschule für Musik Hanns Eisler in Berlin.
Hailed by the London Times as a "pianist of powerful physical and imaginative muscle," Tanya Gabrielian has captivated audiences worldwide with her gripping performances.
Music
Five Melodies, Op. 35 by Sergei Prokofiev
Violin Sonata by Claude Debussy
Gypsy Caprice by Fritz Kreisler
---
Thursday, September 12 — Ilya Shterenberg and Escher String Quartet at North Shore Chamber Music Festival
The Escher String Quartet has received acclaim for its expressive, nuanced performances that combine unusual textural clarity with a rich, blended sound. In its home town of New York, the ensemble serves as Season Artists of The Chamber Music Society of Lincoln Center. At the 2019 North Shore Chamber Music Festival in Northbrook, the Escher String Quartet was joined by clarinetist Ilya Shterenberg in Anton Reicha's Clarinet Quintet.
Music
Clarinet Quintet in B-flat major, Op. 89 by Anton Reicha
---
Friday, September 13 — Violinist Ilya Kaler with the Oistrakh Symphony of Chicago
In May 2016, the Oistrakh Symphony of Chicago and Artistic Director Mina Zikri presented The Four Seasons by Vivaldi in collaboration with renowned violinist Ilya Kaler. He is the only violinist in the world to win the Gold Medal at three of the world's most prestigious international violin competitions: the Tchaikovsky, the Sibelius, and the Paganini. Kaler previously taught at the DePaul University School of Music.
Music
'Autumn' from The Four Seasons by Antonio Vivaldi
---