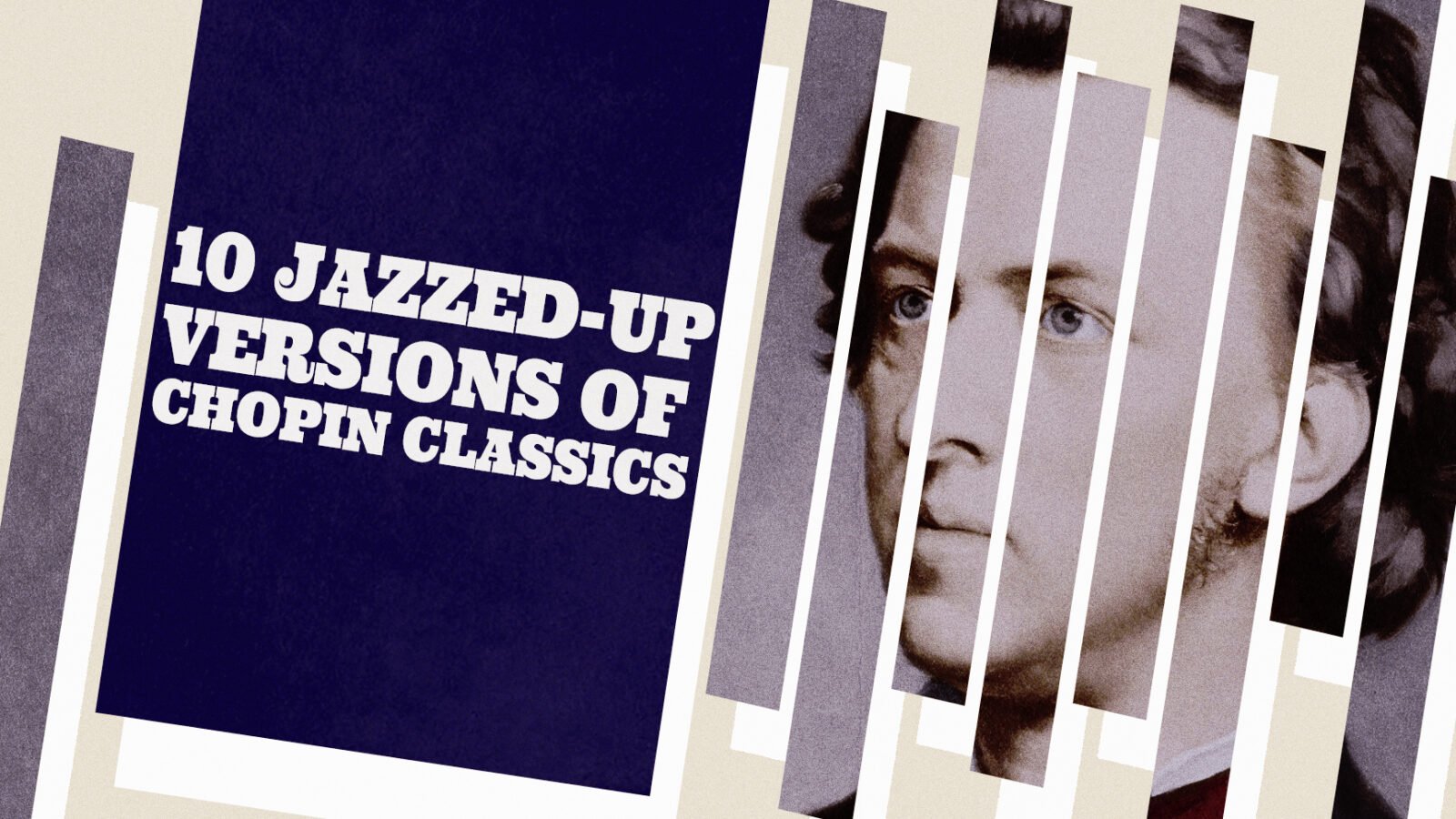 Frédéric Chopin is one of the most beloved composers of all time. Here are 10 jazz versions of Chopin that will have you listening to old favorites with new ears.
---
1. Fantasie Impromptu in C-sharp minor Op. posth. 66
---
Fantasie Impromptu is one of Chopin's most frequently performed and most popular pieces despite the fact that Chopin never published it in his life time. No one knows why Chopin did not publish this piece, but let's be glad someone got the job done or else we would not have this wonderful jazz version!
2. "Minute" Waltz in D-flat major, Op. 64, No. 1
---
Chopin named this himself as "Valse Du Petit Chien" (''The Little Dog Waltz''). The story behind the name claims that George Sand had a dog named Marquis, who was chasing his tail on the garden terrace when Sand said to Chopin: "If I had your talent, I would compose a fortepiano piece for this dog." Do you think the jazz version still has this tail-chasing feel?
3. Nocturne in E-flat major, Op. 9, No. 2
---
This version of Chopin's Nocturne in E-flat major transports you to an evening at a jazz club in Manhattan, instead of a Parisian salon.
4. Nocturne in F minor, Op. 55, No. 1
---
This piece was dedicated to Chopin's pupil, Jane Stirling. Nowadays, teachers often prescribe this nocturne for students first learning Chopin's style since it's technically less challenging than some of the others. This jazz version adds a little bounce to the original.
5.

"Revolutionary" Étude Op. 10, No. 12
---
The Revolutionary Étude was inspired by the 1831 Russian attack on Warsaw, during the November Uprising. This Latin jazz version takes you off of the battlefield and onto the dance floor.


6. Nocturne No. 20 in C-sharp minor, Op. posth.
---
This piece is so beautiful it literally saved someone's life. Holocaust survivor Natalia Karp performed this piece when she was imprisoned in the Kraków-Płaszów concentration camp at the request of a captain, known as The Butcher of Płaszów. He was so impressed by her skills and the piece that he spared Karp's life. This version of the nocturne is beautiful in an entirely different way!
7. Prélude in E minor Op.28, No.4
---
Some considered this prelude one of Chopin's saddest works. In fact, it was even played at Chopin's funeral by his request! This jazz version, which is slightly faster, might not require a handkerchief.
8. "Butterfly" Étude Op. 25, No. 9
---
Out of all twenty-four études, this is the shortest. No metaphor better describes the light, "bouncy" nature of the right hand in the piece than a butterfly.
9. Scherzo No. 2 in B-flat minor, Op. 31
---
Schumann compared this scherzo to a Byron poem that is "so overflowing with tenderness, boldness, love and contempt."
10. Waltz in C-sharp minor, Op. 64, No. 2
---
Written as a companion to his "minute" waltz (see number 2 on this list,) this piece's classical interpretations have a breezy, poetic quality. Compare that to this quick-moving, almost ragtime-y jazz rendition by Marc-André Hamelin.
---
This post was originally published on October 6, 2016. Some video embeds have been updated.