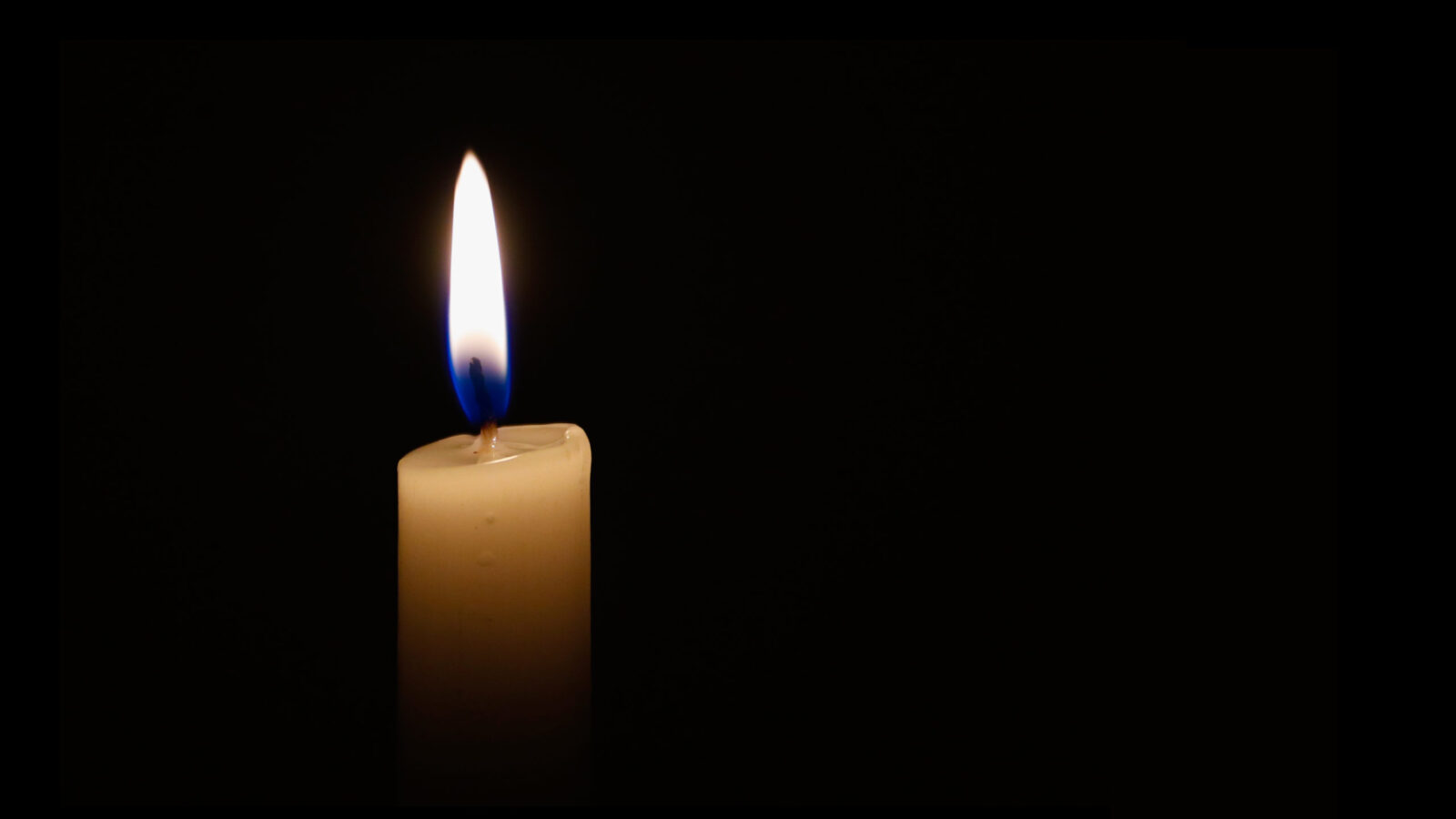 2019 was a year of great loss in the worlds of classical music and the arts. In this way, it is no different from past years. But as all artists are unique, so they are missed uniquely. As we reflect on the year gone by, WFMT salutes their contributions. We commemorate and celebrate the lives of these artists as they speak directly to us.
---
Franco Zeffirelli
Italian opera, theatre, and film director, 96
"All the problems of the world are caused by people who do not listen."
---
---
Sir Jonathan Miller
British theatre and opera director, satirist, and physician, 85

"Being a doctor has taught me a lot about directing. You're doing the same thing: You're reconstructing the manifold of behavior to the point where an audience says, yes, that's exactly like people I know."
---
---
André Previn
German-born American conductor, composer, and pianist, 89
"When you're working with music that is invariably better than you are, it's difficult to become swell-headed."
---
---
Dominick Argento
American composer, 91
"I told every composition student I had here for 40 years that after you get your degree, do what a dentist does — look for a community that needs you. Don't go to a place that has nothing but dentists."
---
---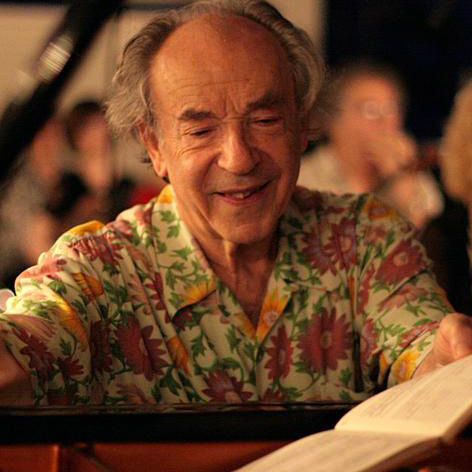 Paul Badura-Skoda
Austrian pianist and music scholar, 91
"If you put all your energy in the so-called technical perfection not to miss one note, and to practice and to practice, then you might miss the beauty of a phrase."
---
---
Anner Bylsma
Dutch cellist, 85
"There's only one music.  Music touches you always the same way, whether you play jazz or sounds from the eleventh century.  The emotions are always the same even if the styles are different."
---
---
Marcello Giordani
Italian tenor, 56
"I learned my profession onstage."
---
---
Giya Kancheli
Georgian composer, 84
"I'm indifferent to how the audience receives my music.  What matters to me is how they listen to it — not if they like it or not, but the actual process of listening."
---
---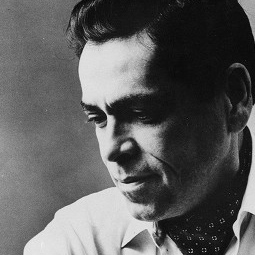 Abbey Simon
American piano virtuoso, 99
"The ultimate judge is when you come back to your hotel room at night and you know what you've done.  My memories of concerts are almost uniquely about mistakes.  I can tell you what wrong notes I played in 1944."
---
---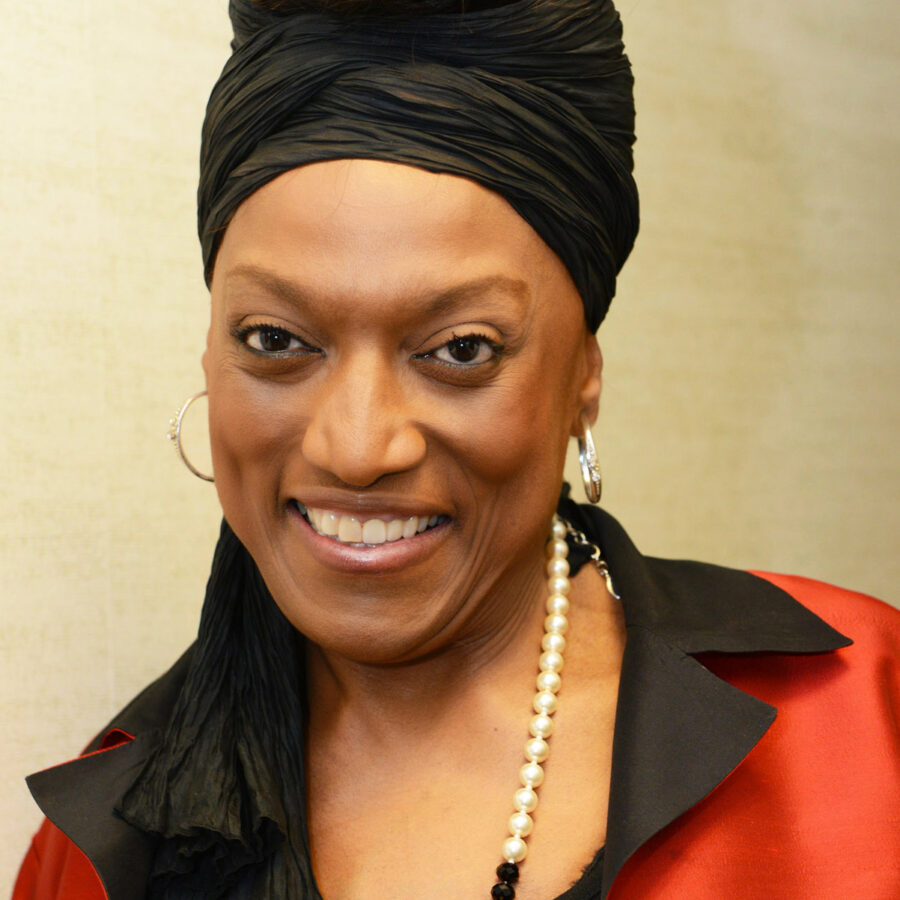 Jessye Norman
American soprano, 74
"Problems arise in that one has to find a balance between what people need from you and what you need for yourself."
---
---
Sir Stephen Cleobury
British choral conductor, 70
"I wish all people would learn to sing."
---
---
WFMT also remembers
Theo Adam, German bass-baritone, 92
Werner Andreas Albert, German conductor, 84
James Arkatov, Russia-born American cellist and founder of the Los Angeles Chamber Orchestra, 98
Dalton Baldwin, collaborative pianist, 87
Françoise Barrière, French electro-acoustic composer, 74
Jean-Christophe Benoît, French baritone, 93
Eva Bernáthová, Czech pianist, 96
Martin Bernheimer, American classical music and opera critic, 83
Francesco Bissolotti, Italian violin maker/luthier and teacher, 89
Luis Biava, American violinist, conductor, and university pedagogue, 85
Myron Bloom, American orchestral French horn player and past principal French horn of The Cleveland Orchestra, 93
Roger Boutry, French composer, pianist, and music administrator, 87
Grayston Burgess, English countertenor and conductor, 86
Francisco Chahin Casanova, Dominican tenor, 61
Quita Chavez, British classical publications manager, 100
Michael Colgrass, American composer, 87:
"People don't realize how seldom they're getting something brilliant.  I would like to hear somebody stand up and say, 'This performance is substandard!"
Richard Conrad, American opera singer and impresario, 84
Deborah Cook, American soprano, 80
Roger Covell, Australian musicologist, 88
Robert Creech, French hornist and orchestra administrator, 91
John Curro, Australian conductor and founder of Queensland Youth Orchestras, 86
Mario Davidovsky, Pulitzer Prize-winning American-Argentine composer, 85:
"Music is the summation, the aggregate, of all the choices, all we do."
Jörg Demus, Austrian pianist, 90
William Dooley, American bass-baritone, 86
Hans-Wolfgang Dünschede, German orchestral flautist and piccolo player, 69
Gerald English, British tenor, 93
Wolf Erichson, German recording producer, 91
Mary Ann Feldman, American classical music programme annotator and speaker for the Minnesota Orchestra, 85:
"'If nothing else, walk out there fast.' It gets my adrenalin going, and it says to the people, 'Here she comes.'"
Joseph Flummerfelt, American choral conductor, 82:
"We are often lured by virtuosity for its own sake, which, though dazzling in appearance, is in fact full of sound and fury and signifies nothing because it springs from no central human or spiritual impulse."
Helmuth Froschauer, Austrian conductor, 85
Donald Froud, British orchestral administrator and French horn player, and first general manager of the Ulster Orchestra, 86
Leyna Gabriele, American soprano, 95
Julien Gauthier, Canadian composer, 44
Michael Gielen, Austrian conductor, 91:
"If you behave in the right way as a conductor, you will find flexibility on the part of the musicians."
Elliott Golub, founding concertmaster of Music of the Baroque, 85
Robert Boarde Green, cofounded the Chatham Village Symphony Orchestra, one of the only all-African-American chamber symphony orchestras, in 1974, 82
Dominic Gregorio, Canadian choral conductor, 41
Yu Zhao Gu, China-born American orchestral violinist, 60
Jean Guillou, French composer, organist and pianist, 88
Joan Guinjoan, Spanish composer and pianist, 87
Heather Harper, British soprano, 88
Joshua Hecht, American-born bass and vocal coach active in Australia, 91
Victor Hochhauser, Czechoslovakia-born British impresario, 95
Walter Homburger, Canadian arts administrator and impresario, 95
Jerry Horner, American violist and past member of the Fine Arts Quartet, 83
Gagik Hovunts, Armenian composer, 89
Zoran Hristić, Serbian composer, 81
Peter Hurford, British organist, choir director, and composer, 88
Mariss Jansons, Latvian conductor, 76:
"Orchestra have to work with many conductors. I must always be working at the highest level myself, because that is what is expected of me."
Michael Jaffee, American lutenist, guitarist, and co-founder of the Waverly Consort, 81:
"What we try to do is bring people into a world that they might not know…we use the music as a springboard to the spiritual experience. That's our goal."
Zoltán Jeney, Hungarian composer, 76
John Joubert, South Africa-born British composer, 91
Georg Katzer, German electro-acoustic composer, 84
Eva Kleinitz, German opera administrator, 46
Hans Kox, Dutch composer, 88
Rosemary Kuhlmann, American mezzo-soprano, 97
Harry Kupfer, German opera director, 84
Márta Kurtág, Hungarian pianist, teacher, and muse to her husbsnd György Kurtág, 92
Friedemann Layer, Austrian conductor, 78
Wilma Lipp, Austrian operatic soprano, 93
M. Owen Lee, American-born Roman Catholic priest, scholar, and opera commentator, 89:
"The librarians … looked on me suspiciously as one who was in pursuit of an aesthetic experience, not a scholarly one. Well, they were right."
Michel LeGrand, French composer, 86:
"In 1942, in the middle of the occupation, I went to the Conservatoire. You go to that building for the first time and when you open the door, it's music and nothing else. I was 10 years old and I said, 'That's my world.'"
Raymond Leppard, UK-born conductor and scholar resident in the US, 92:
"I had simply created my own road between classical and jazz – and all doors opened for me. And they've remained open because, for decades, nobody else followed the path I had taken."
Jacques Loussier, French pianist and composer well known for his jazz interpretations, arranged for trio, of many of the works of Johann Sebastian Bach, such as the Goldberg Variations, 84:
"I fell in love with the music of Bach when I was 10 ... and I immediately began changing the harmonies, looking for other themes and improvising. It felt quite natural, and it amused me."
Spiro Malas, American bass, 86
Arif Malikov, Azerbaijani composer, People's Artist of the USSR (1986), 85
Marilyn Mason, American concert organist and university pedagogue, 93
Wolfgang Meyer, German clarinetist, 63
Viktor Moučka, Czech cellist and last founding member of the Vlach Quartet, 93
George Neikrug, American cellist and university pedagogue, 100
Ib Nørholm, Danish composer and organist, 88
Rolando Panerai, Italian baritone, 95:
"Young singers should just think about singing well, and not necessarily worry about a long career.  It is best to sing well and not become big-headed.  The rest comes all by itself."
Kees Olthuis, Dutch bassoonist and past bassoonist of the Royal Concertgebouw Orchestra, 78
Robert Orth, American baritone, 72
Richard Ortner, American classical music education administrator, 71
Vincent Pavesi, French bass, 49
Vivien Perlis, American musicologist and music historian, 91
Barrington Pheloung, Australian composer, 65
Sam Pilafian, American tuba player and founding member of the Empire Brass Quintet, 69
Noel Rawsthorne, British organist, 89
Jack Renner, American classical recording engineer and co-founder of Telarc Records, 84
Sue Revill, British classical record company financial administrator, 63
Aaron Rosand, American concert violinist, 92:
"The Kochanski del Gesù has remained my faithful companion, my voice, for 40 nearly years. With the first notes I played on this magical instrument, I lost my heart."
Joseph Rouleau, French-Canadian bass, 90
Christopher Rouse, American composer, 70:
"I was looking at some of my rock records, 'Moby Grape 69', the last song is Seeing; that's a nice title. Twenty-four hours later, that's my title."
Sven-David Sandström, Swedish composer, 76
Bogusław Schaeffer, Polish composer, 90
Hansgeorg Schmeiser, Austrian flautist and pedagogue, 63
Hansheinz Schneeberger, Swiss violinist, 93
Alice Schoenfeld, Yugoslavia-born American violinist and pedagogue, 98
Peter Schreier, German tenor and conductor, 84
Gerd Seifert, iconic first horn of the Berlin Philharmonic, 87
Yuri Sheykhet, Russian orchestral violinist resident in the US, 85
Hugh Southern, American arts administrator, 87
Christian Stadelmann, German orchestral violinist and section leader of the Berlin Philharmonic Orchestra, 60
Hans Stadlmair, German conductor and composer, 89
Rémy Stricker, French musicologist, 83
Jitka Šuranská, Czech singer and violinist, 41
Sanford Sylvan, American baritone, known for roles in Nixon in China and The Death of Klinghoffer, 65
Louis Thiry, French organist and composer, 84
Janice Thomson, American oboist, 62
François-René Tranchefort, French musicologist, 86
Rüdiger Trantow, German composer, conductor and pedagogue, 93
Dina Ugorskaja, Russian-born pianist active in Germany, 46
Allan Ulrich, American arts and classical music critic, 78
Theo Verbey, Dutch composer, 60
Patrick Wedd, Canadian composer, organist, and conductor, 71
Martin Wesley-Smith, Australian composer, 74
Theo van Wijngaarden, Dutch orchestral staff member and stagehand, 65
Heinz Winbeck, German composer, 73
James Winn, American humanities scholar and amateur flautist, 71
Hilde Zadek, German-born soprano active in Austria, 101
Mira Zakai, Israeli contralto, 76
Hans Zender, German composer and conductor, 82