---
Monday, January 20 — Gaudete Brass: Chicago Moves
Gaudete Brass made its debut on Cedille Records in 2012 with Chicago Moves, an album of new and diverse American works for brass quintet. All were composed recently, and all but one were written expressly for the Chicago-based ensemble of young brass virtuosos and receive their world-premiere recordings on the album.
Music
A Great Commercial City by Brian Baxter
---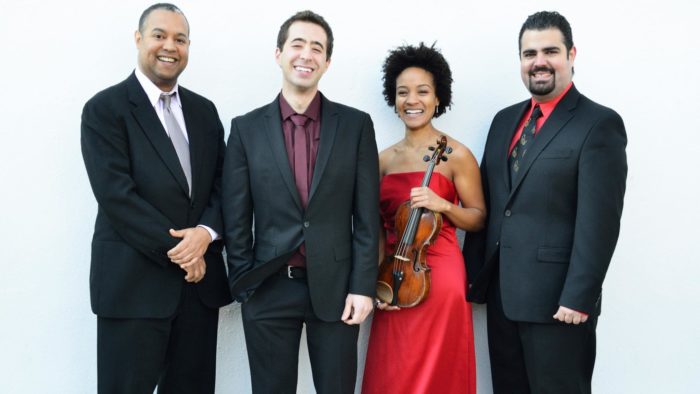 Tuesday, January 21 — Harlem Quartet at Northeastern Illinois University
The New York-based Harlem Quartet has been praised by the Cincinnati Enquirer for "bringing a new attitude to classical music, one that is fresh, bracing and intelligent." The group presents diverse programming that combines music from the standard string quartet canon with jazz, Latin, and contemporary works. They performed in Northeastern Illinois University's Jewel Box Series in October 2019.
Music
Cuarteto en Guaguancó by Guido López Gavilán
---
Wednesday, January 22 — Pianist Christopher Goodpasture at the Dame Myra Hess Memorial Concert
Praised by the Dallas Morning News for his "rhetorical grandeur, romantic warmth, and surefire technique," Christopher Goodpasture has established himself as a musician of refined style. Winner of Astral Artists 2019 National Auditions, he is also a top-prize winner of the Washington, Seattle, Iowa, and Dallas International Piano Competitions.
Music
Bagatelles, Op. 126 by Ludwig van Beethoven
Bagatelle sans tonalité; Nuages gris by Franz Liszt
Selections from Préludes, Book II by Claude Debussy
---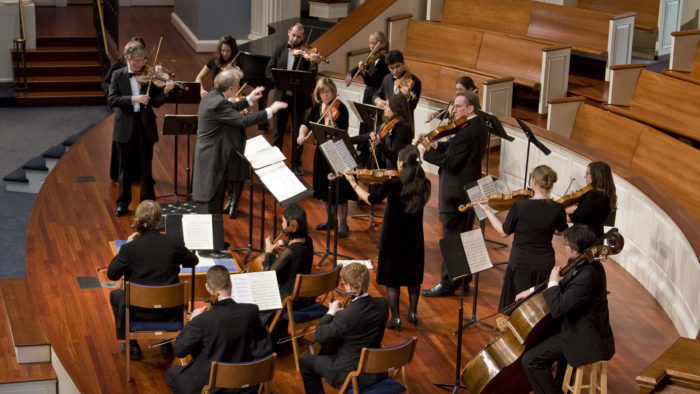 Thursday, January 23 — Camerata Chicago
Founded in 2003 by conductor Drostan Hall, Camerata Chicago is a chamber orchestra equally at home in intimate settings as well as larger venues, performing the rich tapestry of chamber music repertoire. In April 2019, Camerata Chicago presented a program of works by Mozart and Britten at St. James Cathedral.
Music
Symphony No. 29 in A major, K. 201, I. Allegro moderato by Wolfgang Amadeus Mozart
---
Friday, January 24 — Chicago Sinfonietta: Shostakovich Film Festival
Dmitri Shostakovich wrote more music for films than any of the other well-known 20th-century Russian composers. While his bold, colorful, and often brilliant orchestration can be immediately recognized, he drew upon a vast variety of styles and sounds to achieve the desired effect for the subject matter. In 1990, the Chicago Sinfonietta and conductor Paul Freeman recorded a selection of famous Shostakovich film scores.
Music
The Gadfly Suite by Dmitri Shostakovich
---