---
Monday, March 2 — Georgia and Louise Mangos: Liszt for Two
Franz Liszt's Hungarian Rhapsodies are best known in their original solo piano versions and Liszt's orchestrations. Pianists Georgia and Louise Mangos perform his rarely heard duet versions (one piano, four-hands). These Rhapsodies are actually "enlargements" of Liszt's original solo piano versions.
Music
Hungarian Rhapsody No. 9 in E-flat, Carnival in Pest by Franz Liszt
---
Tuesday, March 3 — Chicago Youth Symphony Orchestra from WFMT's Introductions
The Chicago Youth Symphony Orchestra was led by music director Allen Tinkham in their November 2019 concert at Symphony Center. Of Paradise and Light is an orchestral transcription of Augusta Read Thomas's 2008 setting of e e cummings' poem kiss me for girls' chorus.
Music
Of Paradise and Light by Augusta Read Thomas
---
Wednesday, March 4 — Elise Blatchford and Jacob Coleman at the Dame Myra Hess Memorial Concert
Praised by the Cleveland Plain Dealer for her "superb command of color and nuance," Elise Blatchford is the Associate Professor of Flute at the University of Memphis Scheidt School of Music. A native of Athens, Georgia, pianist Jacob Coleman is the Assistant Professor of Piano and Collaborative Piano at the University of Kentucky School of Music.
Music
Music of Darius Milhaud, William Grant Still, and Sergei Prokofiev
---
Thursday, March 5 — Civic Orchestra of Chicago
Founded during the 1919/20 season, the Civic Orchestra of Chicago has trained thousands of the nation's finest emerging professional musicians while presenting free concerts at Symphony Center and in schools and other neighborhood venues throughout the Chicago area. In October 2019, Ken-David Masur led the orchestra in the program "From the British Isles."
Music
Peter Grimes, Four Sea Interludes by Benjamin Britten
---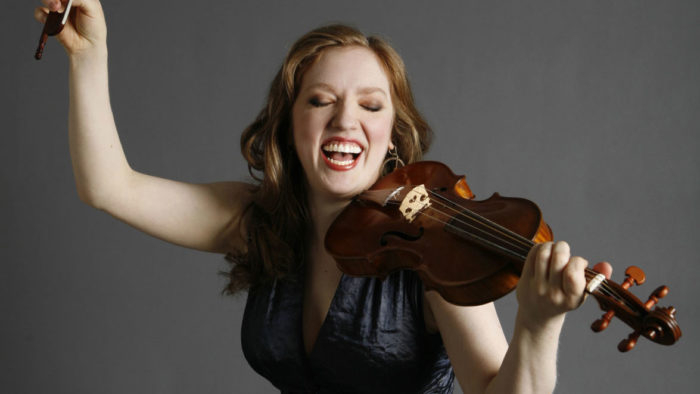 Friday, March 6 – Rachel Barton Pine Plays Mendelssohn
Rachel Barton Pine joins forces with Germany's distinguished Göttingen Symphony Orchestra and its acclaimed principal conductor, Christoph-Mathias Mueller, to present a recording of Mendelssohn's celebrated violin concerto alongside the great, though lesser-known, concerto by Robert Schumann, plus Beethoven's elegant Romances for violin and orchestra.
Music
Violin Concerto in E minor, Op. 64 by Felix Mendelssohn
---