---
Monday, March 30 —  Spektral Quartet: Serious Business
The twice-Grammy nominated Spektral Quartet proudly serves as ensemble-in-residence at the University of Chicago's Department of Music. Their 2016 album Serious Business comprises four different perspectives on humor through the lens of classical music.
Music
String Quartet in E-Flat, Op. 33, No. 2, The Joke by Franz Joseph Haydn
---
Tuesday, March 31 — St. Charles Singers and Elgin Symphony Orchestra
In 2008, the St. Charles Singers and Elgin Symphony Orchestra collaborated on an all-Copland album. They recorded his two sets of Old American Songs, originally for voice and piano, but heard here transcribed for chorus and orchestra.
Music
Old American Songs, Set 2 by Aaron Copland
---
Wednesday, April 1 — Dame Myra Hess Memorial Concert: From the Archives
Founded in 2012, the Chicago Harp Quartet has established itself as the leading harp ensemble in the United States. The Quartet brings its signature mix of original transcriptions of Baroque, Classical, and Romantic repertoire and new works. This is a rebroadcast from September 12, 2018, at the Chicago Cultural Center.
Music
Music of Boccherini, Granados, Ortiz, and Andrès 
---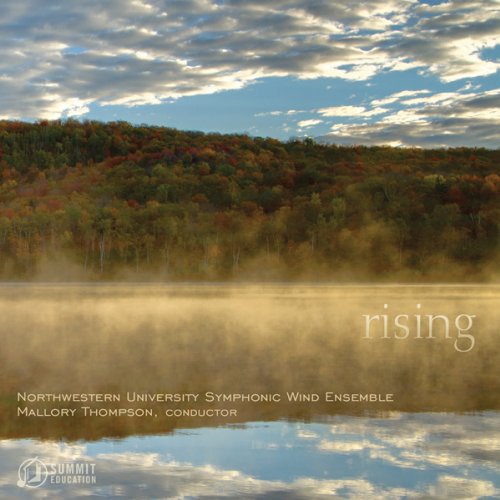 Thursday, April 2 — Northwestern University Symphonic Wind Ensemble: Rising
Recognized as one of the nation's premiere wind ensembles, the Northwestern University Symphonic Wind Ensemble emphasizes the performance of masterworks for band. Their album Rising is a collection of 20th- and 21st-century American music, conducted by Mallory Thompson.
Music
An Outdoor Overture by Aaron Copland
---
Friday, April 3 – Violinist Jennifer Koh: Portraits
Violinist Jennifer Koh and Grant Park Orchestra, with principal conductor Carlos Kalmar, perform compelling, rarely heard concertos by three innovative, 20th-century European composers: Karol Szymanowski, Bohuslav Martinů, and Béla Bartók.
Music
Two Portraits, Op. 5 by Béla Bartók
---