---
Monday, May 4— Matthew Hagle at Franz Liszt Birthday Concert
The American Liszt Society Chicago-Midwest Chapter celebrated Franz Liszt's 208th birthday with a grand evening of music in October 2019 at Nichols Concert Hall. The concert featured Chicago-based pianists performing some of Liszt's greatest solo piano works.
Music
Transcendental Etude No. 11, Harmonies du soir by Franz Liszt
---
Tuesday, May 5  — Ilya Shterenberg and Escher String Quartet at North Shore Chamber Music Festival
The Escher String Quartet has received acclaim for its expressive, nuanced performances that combine unusual textural clarity with a rich, blended sound. At the 2019 North Shore Chamber Music Festival in Northbrook, the quartet was joined by clarinetist Ilya Shterenberg for Anton Reicha's Clarinet Quintet.
Music
Clarinet Quintet in B-flat major, Op. 89 by Anton Reicha
---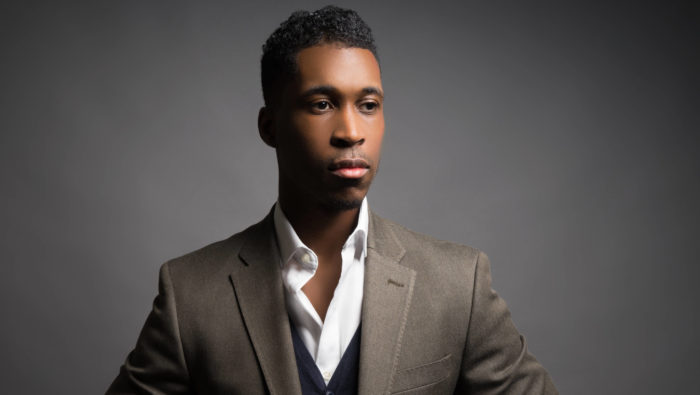 Wednesday, May 6 — Dame Myra Hess Memorial Concert: Dynasty Battles from the Archives
Hailing from Philadelphia, Dynasty Battles is a visionary pianist with a unique approach to his blend of music. Battles has received a variety of accolades on regional and national levels. This is a rebroadcast of his performance at the Chicago Cultural Center in 2018.
Music
Music of Beethoven and Scriabin
---
Thursday, May 7 — Yang and Oliva
Yang and Olivia (violinist Yang Liu and pianist I-Hsuan Tsai) have been the featured recitalists for many concert associations, performing in over 30 cities across the United States. They have appeared together as a duo internationally and in the U.S., highlighted by performances at major festivals and venues.
Music
Souvenir d'un lieu cher, Op. 42: Scherzo; Mélodie by Peter Tchaikovsky
---
Friday, May 8 – Impromptu Encore: The Knights
Based in New York, The Knights are a collective of adventurous musicians dedicated to transforming the orchestral experience and eliminating barriers between audiences and music. They visited WFMT's Levin Studio for a lively performance in 2017.
Music
Music of Mozart, Dvořák, and Jacobsen
---