---
Monday, May 18 — 2019 Chicago Duo Piano Festival
The Chicago Duo Piano Festival was founded in 1988 by Music Institute of Chicago faculty members Claire Aebersold and Ralph Neiweem. Its mission is to foster a deeper interest in the repertoire, performance, and teaching of music for piano, four hands and two pianos. Alexander Djordjevic and Gregory Shifrin performed at the 2019 Festival's Faculty Concert at Nichols Concert Hall.
Music
Suite No. 2 for Two Pianos, Op. 17, III. Romance by Sergei Rachmaninoff
Suite No. 1 for Two Pianos, Op. 5, IV. Russian Easter by Sergei Rachmaninoff
---
Tuesday, May 19 — Chicago Chamber Choir: Live Art
The Chicago Chamber Choir was formed in 1996. Its repertoire is diverse and expansive; each program carefully curated, drawing from the immense collection of choral music throughout history and around the world. The Live Art limited edition collection features the best live recordings of the past three seasons.
Music
Before your late face from Where Flames a Word by Kile Smith
Rejoice, O Virgin from Vespers, Op. 37 by Sergei  Rachmaninoff
Unclouded Day by Josiah Kelley Alwood
---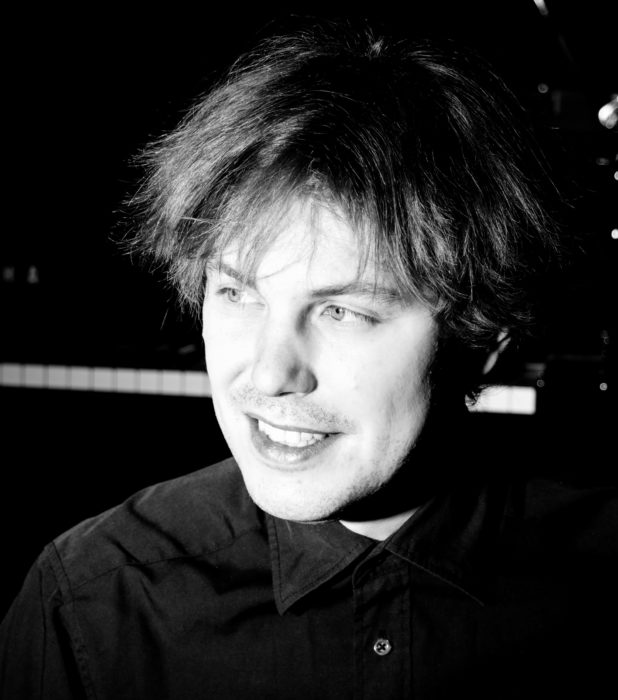 Wednesday, May 20 — Dame Myra Hess Memorial Concert: From the Archives
Polish pianist Kamil Tokarski is a distinguished artist with rich musical experiences throughout Europe, the United States, and Asia. This is an encore broadcast of his performance from November 2019 at the Chicago Cultural Center.
Music
Music of Scarlatti, Chopin, and Albéniz 
---
Thursday, May 21 — Camerata Chicago
Founded in 2003, Camerata Chicago is a chamber orchestra equally at home in intimate settings as well as in larger venues, performing the rich tapestry of diverse chamber orchestral repertoire that includes newly commissioned works. In September 2019, Camerata Chicago and conductor Drostan Hall presented all six of Bach's Brandenburg Concertos.
Music
Brandenburg Concerto No. 4 in G major, BWV 1049 by Johann Sebastian Bach
---
Friday, May 22 – Impromptu Encore: Till Fellner
Austrian pianist Till Fellner's international career was launched in 1993 when he won first prize in the renowned Clara Haskil Competition in Switzerland. Since then, he has become a sought-after guest with many of the world's finest orchestras and at major international concert venues and festivals. In 2016, Fellner visited WFMT for a live Impromptu.
Music
Music of Wolfgang Amadeus Mozart
---