---
Monday, August 10 — Waller and Maxwell Guitar Duo
As the Waller and Maxwell Guitar Duo, Northwestern University faculty guitarist Anne Waller and DePaul University faculty guitarist Mark Maxwell have toured the United States and Europe for over 30 years. Their unique programming of works for both 19th-century and modern guitars provides rare insight into this captivating art.
Music
Variations on a Theme from Mozart's Magic Flute by Fernando Sor
---
Tuesday, August 11 —  Rush Hour Concert Series: Poulenc Trio
This summer, the Rush Hour Concert Series is presenting virtual concerts on Tuesday evenings through September. They're offering performances from artists' homes as well as from PianoForte Chicago and St. James Cathedral. On August 4, the Poulenc Trio (William Welter, oboe; Keith Buncke, bassoon; Beilin Han, piano) performed works by Francis Poulenc, Asako Hirabayashi, and André Previn.
Music
Trio by Asako Hirabayashi
---
Wednesday, August 12 — Dame Myra Hess Memorial Concert: From the Archives
The husband and wife duo team Sung Chang and Esther Lee have been playing together since 2010 while studying in Germany. After only six months as a piano duo, they won first prize and the Best Performance of Schubert Award in the 17th International Schubert Competition for Piano Duo. This is a rebroadcast from May 29, 2019.
Music
Music of Bach, Liszt, and Piazzolla
---
Thursday, August 13 — Chicago Chamber Musicians
Since its founding in 1986, Chicago Chamber Musicians has assembled a resident ensemble of twelve world-class artists who collaborate closely to present a broad spectrum of the chamber music repertoire. An attractive and neglected area of 20th-century repertoire gets its due on this album that toasts French composers and their delightful wind trios.
Music
Suite d'après Corrette by Darius Milhaud
---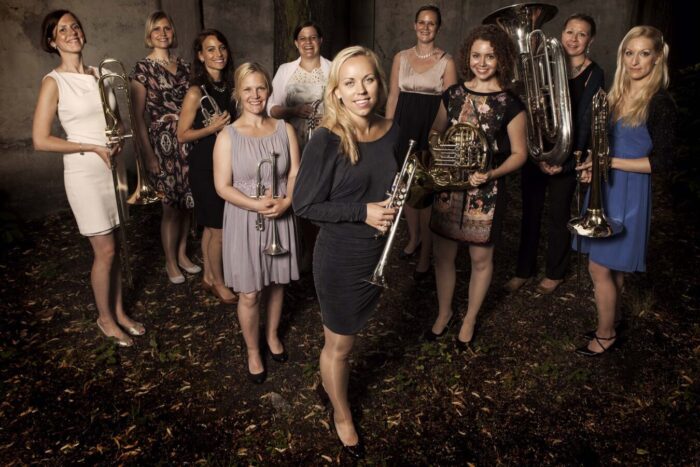 Friday, August 14 – Impromptu Encore: tenThing 
One busy day in 2017, the ten women of tenThing, the lively and distinctive Norwegian brass ensemble, spent an afternoon in Chicago. During a lay-over en route from concerts in California to performances in Virginia, the group visited WFMT to perform live on Impromptu.
Music
Music of Bernstein, Grieg, Copland, Piazzolla, Mozart, and Bizet
---