---
Monday, January 4 — Civitas Ensemble
The Civitas Ensemble, an enterprising chamber group founded by Chicago Symphony Orchestra musicians, teams up with Czech violin virtuoso Pavel Šporcl and his popular Gipsy Way Ensemble for "Alla Zingarese" – a groundbreaking collaboration at the crossroads of Western classical and Romani musical traditions.
Music
Zigeunerweisen by Pablo de Sarasate
---
Tuesday, January 5 —  Orion Ensemble
The Orion Ensemble – an unusual combination of piano quartet with clarinet known for its insatiable musical curiosity and stylish performances – presents world-premiere recordings of two forgotten gems from late 19th-century Vienna on "Twilight of the Romantics."
Music
Clarinet Quartet in E-Flat major, Op. 1 by Walter Rabl
---
Wednesday, January 6 — Dame Myra Hess Memorial Concert: Duo Diorama
Duo Diorama are compelling and versatile artists who perform an eclectic mix of musical styles. Violinist MingHuan Xu and pianist Winston Choi effectively blend their distinctive personalities together to create a unified whole.
Music
Music of  William Grant Still, Leonard Bernstein, and Paul Schoenfield
---
Thursday, January 7 — Millar Brass Ensemble
The Millar Brass Ensemble was founded in 1981 by a group of friends interested in playing and performing large brass ensemble music, taking their name from Northwestern University's Alice Millar Chapel. The album "Brass Surround" showcases the group's virtuosity and versatility with a wide-ranging program.
Music
Six Dances from Danserye by Tylman Susato
---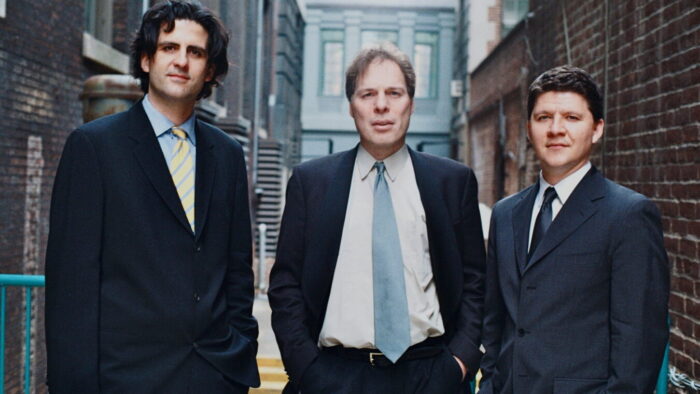 Friday, January 8 – Impromptu Encore: Goldstein-Peled-Fiterstein Trio
Bound by their Israeli roots, pianist Alon Goldstein, cellist Amit Peled, and clarinetist Alex Fiterstein formed a trio in 2005. Today, the ensemble's performances reflect both the special gifts and originality of the three artists as soloists as well as their love of chamber music. They performed on WFMT's Impromptu series in 2014.
Music of Ludwig van Beethoven and Johannes Brahms
---