---
Monday, January 18 — Chicago Sinfonietta
For over 25 seasons, the Chicago Sinfonietta has enriched the cultural, educational, and social quality of life in Chicago while gaining recognition on the national and international stage. In Volume II of Cedille Records' African Heritage Symphonic Series, the Sinfonietta and founder Paul Freeman presented works by exceptional black composers from the 1940s to the 1980s.
Music
Epitaph for A Man Who Dreamed by Adolphus Hailstork 
---
Tuesday, January 19 —  Stacy Garrop
Stacy Garrop's music is centered on dramatic and lyrical storytelling. The Chicago-based composer shares stories by taking audiences on sonic journeys – some simple and beautiful, while others are complicated and dark – depending on the needs and dramatic shape of the story.
Music
Keyboard of the Winds by Stacy Garrop
---
Wednesday, January 20 — Dame Myra Hess Memorial Concert: Rannveig Marta Sarc and Victor Santiago Asunción
Icelandic-Slovenian violinist Rannveig Marta Sarc began playing the violin at age 4. As a soloist, she has appeared with many orchestras and is a prize winner in numerous competitions. Hailed by The Washington Post for his "poised and imaginative playing," Filipino-American pianist Victor Santiago Asunción has appeared in concert halls worldwide as a recitalist and concerto soloist.
Music
Music of Lili Boulanger, Cécile Chaminade, and Maurice Ravel
---
Thursday, January 21 — Music of the Baroque
Music of the Baroque's principal guest conductor since 2002, Nicholas Kraemer began his career as a harpsichordist, quickly moving from playing continuo at the back of the orchestra to directing from the harpsichord at the front. Kraemer led the MOB orchestra in concertos by Bach and Telemann in this concert recording from 2011.
Music
Three-Violin Concerto in F major from Tafelmusik  by Georg Philipp Telemann
---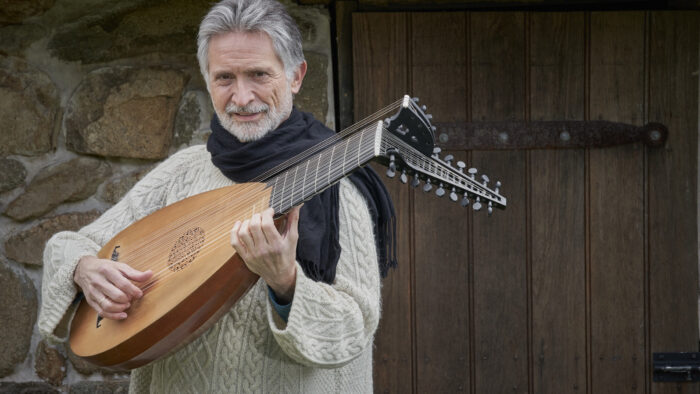 Friday, January 22 – Impromptu Encore: Ronn McFarlane
Grammy-nominated lutenist Ronn McFarlane strives to bring the lute – the most popular instrument of the Renaissance – into today's musical mainstream and make it accessible to a wider audience. He visited WFMT for a live performance in January 2017.
Music
Music of Alessandro Piccinini, Ronn McFarlane, and Traditional Scottish
---