---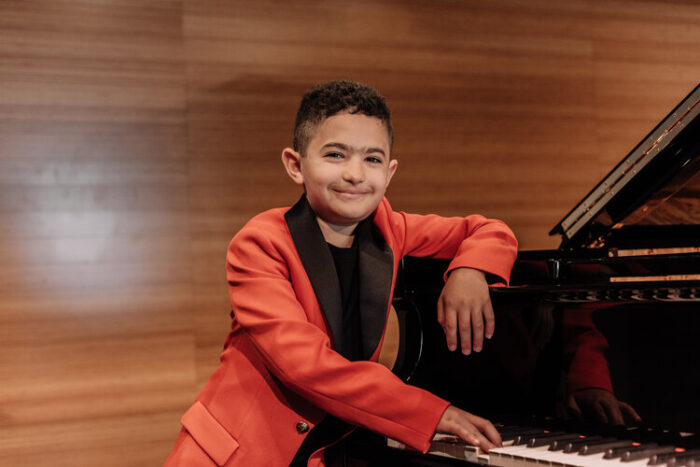 Monday, January 25 — Introductions: Sami Gershenhorn
Sami Gershenhorn is an 11-year-old classical composer and pianist who attends Deerpath Middle School in Lake Forest and studies piano at the New Music School in Chicago. He performed on WFMT's Introductions series in December 2020.
Music
Music of Sergei Rachmaninoff and Franz Liszt
---
Tuesday, January 26 —  Koeun Grace Lee
South Korean native Koeun Grace Lee is an avid performer, educator, and conference lecturer. She holds a Doctor of Musical Arts in Piano Performance from the University of North Carolina-Greensboro. She currently resides in the Chicago area and is on the faculty at Mattix Music Studio.
Music
Folksong Revisited by Jean Ahn
---
Wednesday, January 27 —Dame Myra Hess Memorial Concert: Anastasiya Squires and Stephen Squires
Since beginning her flute studies at the age of four and winning her first international competition at the age of seven, Anastasiya Squires has blossomed into a young artist with continued successes in international performance venues and competitions. Stephen Squires leads a multi-faceted career as a conductor, professor, and performer.
Music
Music of Mykola Lysenko, Germaine Tailleferre, Franz Doppler, Zhanna Kolodub, and Theobald Boehm 
---
Thursday, January 28 —  River Town Duo
River Town Duo's debut album, For Claire & Philip, features newly commissioned works written by six compelling 21st-century American composers. Performed by double bassist Philip Alejo and harpist Claire Happel Ashe, this captivating recording shares the beguiling sounds of a unique chamber music pairing.
Music
Two Meditations on Poems of Mary Oliver by Evan Premo
---
Friday, January 29 – Impromptu Encore: New Comma Baroque  
As artists-in-residence at Emmanuel Episcopal Church of LaGrange, the Chicago-based New Comma Baroque is dedicated to reengaging modern audiences through historically-informed performances. This is an encore broadcast of their 2018 visit to WFMT's Impromptu series.
Music
Music of Carl Friedrich Abel and Johann Gottfried Mente
---