---
Monday, March 1 — Rachel Barton Pine
Maud Powell (1867-1920) was America's first classical music superstar: an international concert violinist of the first rank, a best-selling recording artist, a dynamo devoted to American composers and the belief that everyone deserves to experience great music performed at the highest level. A kindred spirit, celebrated violinist Rachel Barton Pine performs music dedicated to and arranged by Powell on "American Virtuosa."
Music
Nobody Knows the Trouble I See by J. Rosamond Johnson
Up the Ocklawaha by Marion Eugénie Bauer
---
Tuesday, March 2 —  Bella Voce
The Chicago-based ensemble Bella Voce presents a unique version of A German Requiem. Brahms adapted the work – originally composed for chorus and orchestra – for an intimate presentation in a private London residence in 1871. He translated the text into English and arranged the orchestral score for piano four hands.
Music
A German Requiem, Op. 45, IV. How lovely are Thy dwellings by Johannes Brahms
---
Wednesday, March 3 — Dame Myra Hess Memorial Concert: Emma Gerstein, Alexander Love, and Winston Choi
Emma Gerstein is second flute of the Chicago Symphony Orchestra, appointed to the post in 2017 by Music Director Riccardo Muti. Alexander Love is an Australian horn player currently living and working in the United States. Canadian pianist Winston Choi is the Head of the Piano Program at Roosevelt University's Chicago College of Performing Arts.
Music of Mel Bonis and Carl Reinecke
---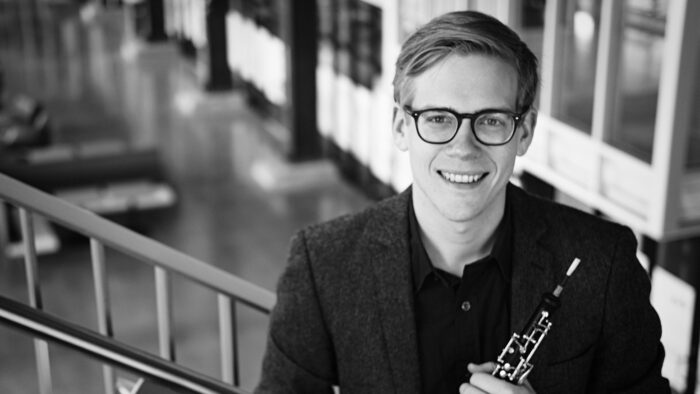 Thursday, March 4 — Alex Liedtke
Alex Liedtke is one of the most frequently called-on freelance oboists in Chicago, performing with nearly every orchestra in and around the region. He serves as the principal oboist with the Peoria Symphony Orchestra. On "A New Renaissance," Liedtke performs music for oboe from the period 1550-1700, joined in several selections by harpist Jordan Thomas.
Music of Juan Hidalgo, Georg Philipp Telemann, and John Dowland
---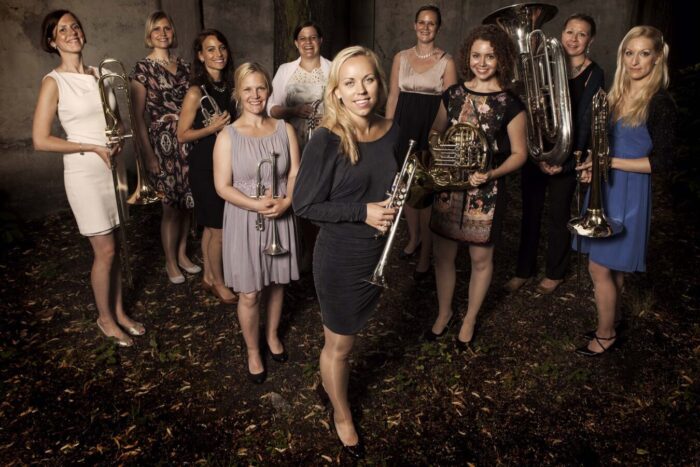 Friday, March 5 – Impromptu Encore: tenThing
In 2017, the ten women of tenThing, the lively brass ensemble led by Norwegian trumpet virtuoso Tine Thing Helseth, spent an afternoon at WFMT. During a lay-over between concerts in California and Virginia, the group performed on Impromptu, then sampled deep-dish pizza before returning to the airport.
Music of Leonard Bernstein, Edvard Grieg, Aaron Copland, Astor Piazzolla, W.A. Mozart, and Georges Bizet
---